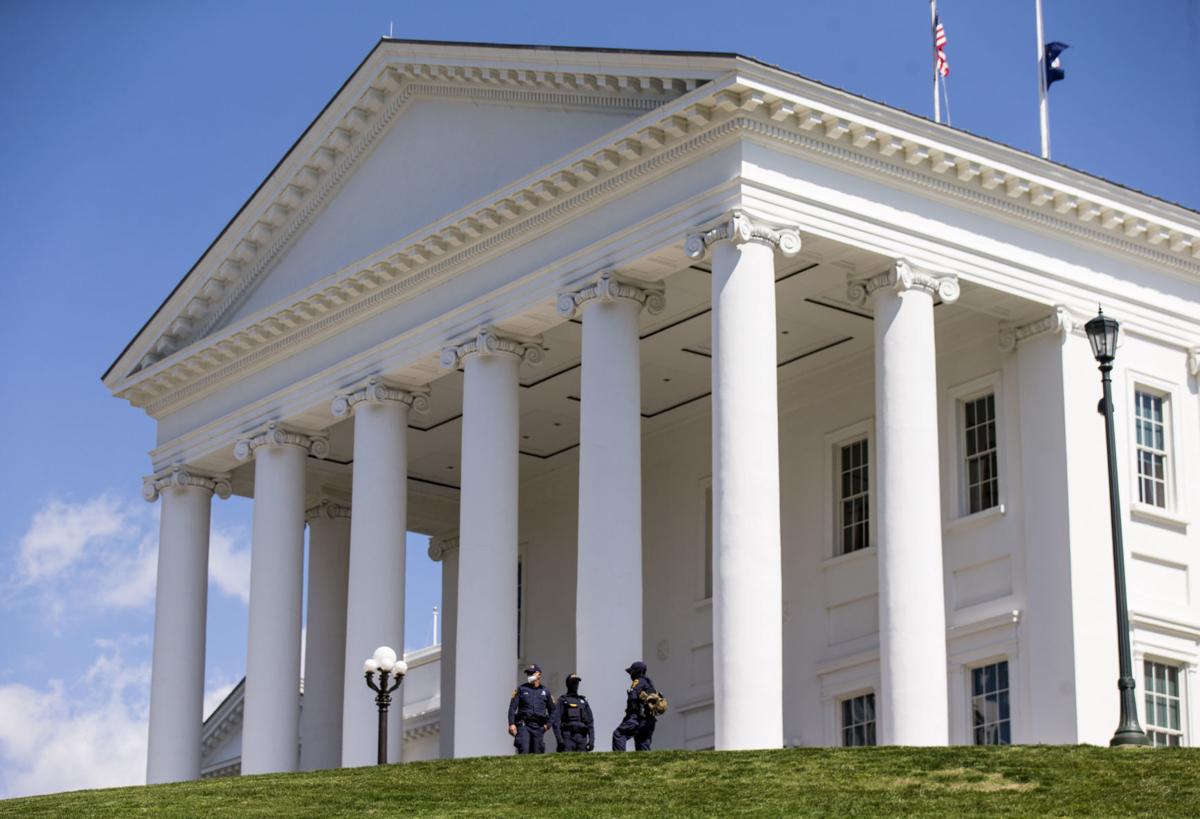 Law enforcement leaders on Wednesday encouraged state legislators to strengthen the process of decertifying an officer's license to prevent a bad one from working again in law enforcement.
The officials addressed a joint meeting of the House of Delegates' Courts of Justice and Public Safety committees ahead of a special session of the General Assembly. The legislature will take up police and criminal justice reform after the death of George Floyd at the hands of police in Minneapolis.
"We want to be part of that meaningful reform with the goal of improving our professionalism and standards across the state," said Herndon Police Chief Maggie DeBoard, who is also vice president of the Virginia Association of Chiefs of Police.
Gov. Ralph Northam has called the General Assembly to Richmond on Aug. 18 for a special session. The House and Senate will work on the budget, as well as other issues related to the coronavirus pandemic and police reform.
"I hope we don't just take this opportunity to celebrate the problem," Norfolk Police Chief Larry Boone said. "I hope there are measurable and meaningful outcomes."
One reform measure that law enforcement officials are coalescing around is improving the revocation process for police officers because they say the bar for decertification is too high. There are a few reasons an officer can be decertified, including conviction of a felony, certain misdemeanors or domestic assault, and refusing to comply with training requirements or submit to a drug screening.
But, for example, a police chief can fire an officer for use of excessive force or repeat violations of policies, and that officer could still join a nearby police force.
"We have to do something to put control measures in place to stop that," Boone said.
DeBoard said the legislature needs to address the challenges police agencies have reviewing information from other departments before hiring someone. She said there have been issues in the past where departments don't open their files, so an agency trying to hire someone doesn't have access to complete information about a candidate.
"There is nothing more frustrating from a chief's standpoint to fire an officer or have an officer resign in lieu of termination only to see that officer go to another agency," DeBoard said.
John Jones, executive director of the Virginia Sheriffs' Association, said the decertification of officers needs to be used more often, and he encouraged the creation of a statewide database to coordinate the sharing of information across law enforcement agencies.
Senate Democrats have said they want to work on improving the procedure to revoke officers' certification for misconduct. They also have identified other issues for which they want to introduce legislation, including banning chokeholds, prohibiting police from executing search warrants without first announcing their presence and making it illegal for police to have sex with someone in their custody.
House Democrats haven't released a list of priorities, but the Virginia Legislative Black Caucus has come up with ideas, some of which overlap with Senate Democrats.
"I'm anxious to see what we may accomplish together," Del. Lamont Bagby, D-Henrico, chairman of the Black Caucus, told the delegates Wednesday. "This is our moment. This is our opportunity. For decades, members of the Legislative Black Caucus have been working to break down systems of oppression."
Get local news delivered to your inbox!
Subscribe to our Daily Headlines newsletter.