As he sat in front of a computer screen in a van that serves as a mobile crime processing center, Walter Dandridge Jr. talked about what can be done through the National Integrated Ballistic Information Network.
Police were investigating a series of seemingly unrelated shootings over a period of several months, he said in a hypothetical example. Each time, the suspect fled. Shell casings left behind were the only evidence recovered.
Computer images of spent cartridges from nine shootings were submitted to the network, known simply as NIBIN in law enforcement circles. Distinctive marks on the casings, made when the gun was fired, were run through a database that compared them to 7.7 million images of other casings recovered from crime scenes across the country.
The results linked all of the casings to a single gun.
"That's a huge investigative lead," said Dandridge, a forensic firearms examiner with NIBIN. "We don't have nine different shooters. We have one shooter who has fired nine different times on nine different days."
Dandridge and his van traveled to Roanoke Thursday, where federal, state and local law enforcement officials spoke at a news conference about the strengths of NIBIN — and urged their colleagues to use it more frequently.
U.S. Attorney Chris Kavanaugh said his office plans to aggressively prosecute more cases in which a lead was generated by the database.
"More suspects will be identified, more violent offenders will be charged … and more people will be held accountable," he said. "Our communities will be safer and our citizens will feel safer, so that's why we are doing this."
NIBIN was established in 1997 by the U.S. Bureau of Alcohol, Tobacco, Firearms and Explosives. Since then, the system has generated about 890,000 leads and more than 150,000 hits, which occur when a firearms examiner conducts a microscopic review of the shell casing images.
A match happens when one shell is connected to others, or when a firearm used in a crime is test-fired and an image of the spent shell is processed through the database.
Similar to a crime-solving DNA database that becomes more effective over time as more samples from potential suspects are collected, the success of NIBIN depends on police agencies submitting all of the ballistic evidence they gather in their investigations.
That has not happened as frequently in Southwest Virginia as in other parts of the country.
A lack of access to NIBIN resources is one reason. Another is a shortage of time, as police officers scrambling to investigate a murder might be more concerned with tracking down immediate leads than submitting evidence to the database.
But "if it's not being used, we're leaving valuable evidence on the table," Kavanaugh said.
One solution was announced at Thursday's news conference. A ballistic laboratory than can process shell casings will soon open at the Virginia State Police field office in Salem.
To be sure, a NIBIN hit alone is usually not enough for an arrest. "It's an investigative tool," said Dandridge, who is based in an ATF crime lab in Maryland. But the forensic evidence can often shed additional light on theories or suspects — especially when potential witnesses are reluctant to tell police what they saw or know.
When confronted with conclusive information that their gun was linked to other crimes, suspects are more likely to make incriminating statements, authorities say.
Charges that come from investigations strengthened by NIBIN will be prosecuted both in state and federal courts, Kavanaugh said.
One locality that has used NIBIN successfully is Danville. Since 2018, evidence entered into the database has produced 369 hits, city Police Chief Scott Booth said. Recently, the system linked two shootings and provided information that led to arrests.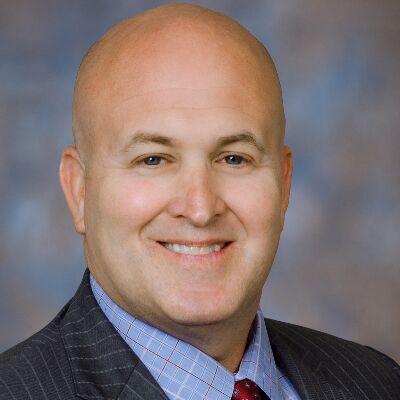 NIBIN is used only for criminal investigations and does not capture or store ballistic information acquired at the point of manufacture or sale. ATF says it maintains and operates the system at no charge to law enforcement partners.
Nationally, a number of high-profile cases have been solved through NIBIN. In Cincinnati, a soap factory worker was robbed and shot to death while walking to work in 2016. Cartridge casings recovered from the scene were entered into NIBIN.
The following month, Cincinnati police spotted a car with stolen license plates and pulled it over. Two firearms were recovered during a subsequent search of the car. One of them was linked through NIBIN to the factory worker's shooting.
Armed with that information, police did additional investigative work that eventually led to the arrests of the car's two occupants. Both men were later convicted of murder.
The opening of the ballistics crime lab in Salem is part of a renewed emphasis on fighting gun violence, Col. Gary Settle, superintendent of the Virginia State Police, said at the news conference.
"Tools like NIBIN will allow us to get closer to the finish line of making our communities safer," Settle said.