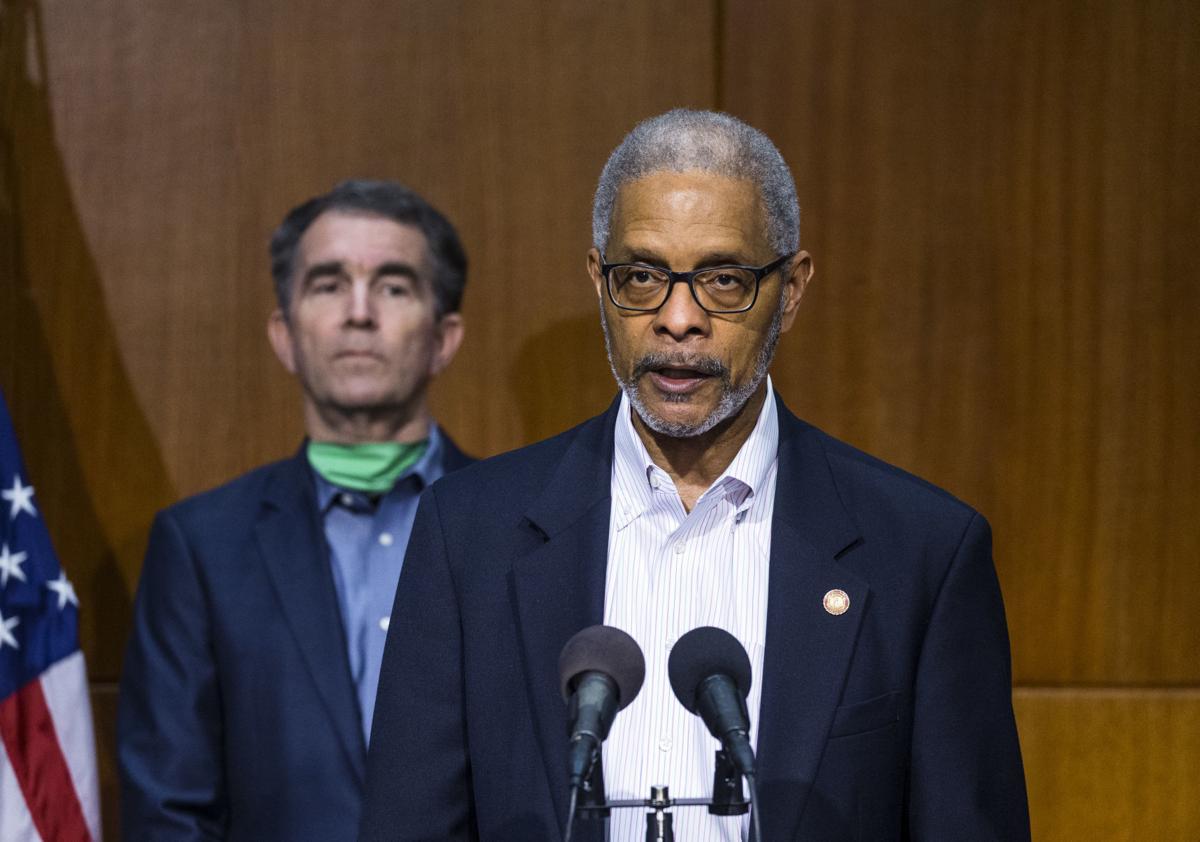 RICHMOND — A Virginia House of Delegates committee has halted legislation that would create exceptions for people who don't want to get a COVID-19 vaccine.
The Democratic-controlled Health, Welfare and Institutions Committee defeated the proposals Tuesday after a lengthy discussion about vaccines.
The proposals from Dels. Mark Cole, R-Spotsylvania, and David LaRock, R-Loudoun, would have created exceptions, including for religious reasons, for people who don't want to receive a mandated vaccine during a public health emergency. One proposal also would have stripped the state health commissioner of the authority to require people to take vaccines during a public health epidemic.
The issue received heightened attention after Dr. Norman Oliver, the state health commissioner, caused a stir Friday when he told Richmond TV station WRIC that he would mandate that people receive a COVID-19 vaccine.
Gov. Ralph Northam's office followed up afterward to say that he did not plan for the state government to mandate that Virginians get vaccinated. No federally approved vaccine yet exists.
"I will note that we are focused on accessibility, affordability and fair distribution of a vaccine," his spokeswoman Alena Yarmosky said in a statement. "When a vaccine becomes available, we're confident that Virginians will seek it out — that's why we don't have plans for a mandate."
Del. Dawn Adams, D-Richmond, said Oliver made a "misstep that has created a lot of unnecessary controversy and politicized an issue."
Researchers have been working at an unprecedented pace to develop a COVID-19 vaccine, and there's a rigorous process to develop vaccines for safety and effectiveness. But researchers still have an incomplete understanding of the virus, and still don't know how long the antibodies in vaccinated people will last.
The Northam administration spoke against the proposals.
"If the virus can spread easily from person to person and has the potential to cause severe illness and death like COVID-19 does, it's critical to have an effective vaccine as quickly as possible and then to vaccinate a large enough portion of the population to make the spread of the disease from person to person unlikely," said Dr. Lilian Peake, Virginia state epidemiologist.
LaRock spoke to the committee about his belief there is a lack of safety measures in place when developing vaccines so corporations could turn a profit. His remarks were similar to those from people who are skeptical of vaccines.
"It's irresponsible to be hijacking this important policy conversation about mandating and giving blanket power to the commissioner during an emergency or epidemic to undermine what we know is good science that has saved hundreds of millions of lives over many decades," said Del. Sam Rasoul, D-Roanoke, who recently recovered from COVID-19. "It's clear immunizations save lives, and we need to do everything we can to protect people."
Rasoul added that the health commissioner's immense power to mandate a vaccine is one worthy of serious discussion.
Lawmakers have been debating a few other bills related to adding some limits to the health commissioner's power. The same House panel shot down a comprehensive proposal from Del. Kathy Byron, R-Bedford, that would have, among other things, set an expiration date for orders and regulations the health commissioner issues unless the Virginia Board of Health acts on it.
The full Senate will vote soon on a bill from Sen. Steve Newman, R-Lynchburg, which has bipartisan support. His bill would limit emergency orders or regulations from the commissioner to 30 days. The board of health could vote to extend those decisions.
The bill also would limit emergency decisions made by the board to 30 days, although members can reconvene to extend them for another month.
Newman said it was important that the board be more involved in making decisions. The Northam administration is opposed to the proposal.
"The COVID-19 pandemic has been unprecedented and rapidly evolving situation in our commonwealth," Oliver said last week.