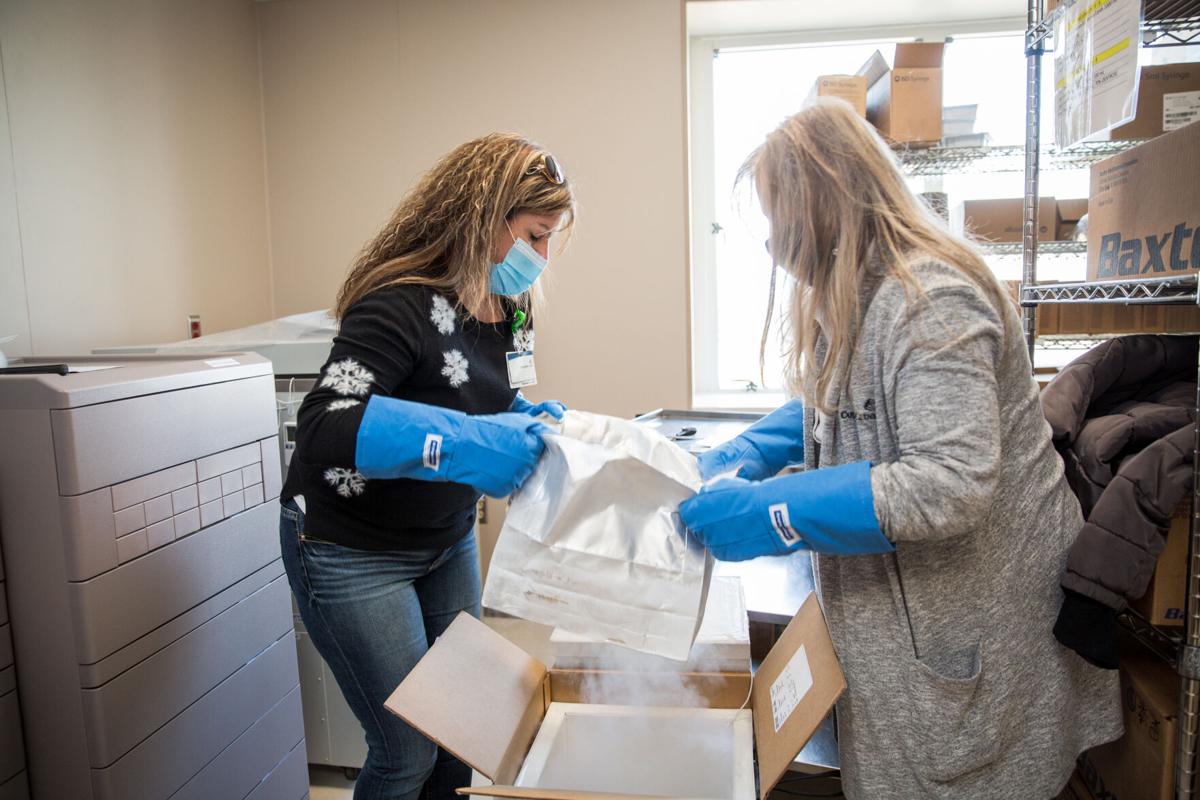 Local health officials say the phones wouldn't stop ringing Monday with older folks wanting to line up for COVID-19 vaccines.
"The key message from all of us is we are being overwhelmed by phone calls and emails, and we don't have the capacity to respond to all of the demand," Dr. Cynthia Morrow, director of the Roanoke City and Alleghany Health Districts, said.
There aren't enough doses yet to get the vaccine into every arm with a rolled-up sleeve. Morrow said they have to prioritize.
"If you are 75 years or older and you can stay home and be safe, please continue to do so. It's really important to us to get vaccine into the arms of our public-facing frontline essential workers," she said.
Every part of Virginia is now in Phase 2, which means anyone 16 or older is eligible for COV…
The health districts are partnering with Carilion Clinic, LewisGale and other health care providers and pharmacies to vaccinate individuals, while public health officials work on clinics for police, fire, correctional institutes, homeless shelters and teachers.
Morrow said she expects in a week or two that shots will be available through doctors and drugstores.
Carilion spokeswoman Hannah Curtis said the health system will notify patients when they can be scheduled. For now, they should use the local health departments' websites.
"We really need for people to be patient, to be flexible, to be kind as we navigate these unprecedented waters. It is challenging. It is messy, but we are going to get through it and we are going to get vaccine into the arms of all who want it," Morrow said.
Employers of workers in Phase 1b should have a point person working with the health districts to coordinate vaccines.
Rollout of the vaccine in Virginia has a multi-pronged approach. CVS and Walgreens are under a federal contract to take care of all those who live or work in long-term care, starting with nursing homes, then moving to assisted living facilities.
The federal government ships about 100,000 doses a week to Virginia, which allocates them to large health systems and the health districts.
Each local health district then determines how best to get the doses out as safely and as efficiently as possible given the characteristics and resources in its localities. Each is also rolling out different ways for people to express interest in the vaccines.
Morrow's districts include Roanoke, Salem and Covington, and Roanoke, Botetourt, Alleghany and Craig counties. She said people can let them know they are interested by filling out a form on the website, but the districts are focused on scheduling clinics with employers and are asking individuals 75 and older to wait for vaccines through health systems and pharmacies.