For the past 47 years, Larry Dowdy has been behind a microphone in a radio booth, or on-air with a television crew.
This morning, he is broadcasting for the final time.
Dowdy is retiring from WLNI-FM (105.7 FM), in Lynchburg, where he has spent the past five years doing a morning news talk show. Hear the broadcast at wlni.com, but don't expect a big to-do during his 6 a.m. to 9 a.m. slot, "The Morning Line with Larry Dowdy & Kenny Shelton."
"I'm not a big person on goodbyes," Dowdy, 63, said. "I'm like till the last day, let's keep the show as close to what we normally do as possible. I probably will mention it, just after we come on the air at 6, and I definitely will mention it like the last 5 minutes of the show, just to thank the listeners.
"These folks get up, they start their day, they take time to text or call in to be part of the show. That means a lot to me."
They've risen to hear Dowdy on the air in a variety of Roanoke-based settings, including the old WROV-AM, K92 (WXLK-FM, 92.3), Star Country (WSLC-FM, 94.9) and Sunny FM, even TV for a few years on television on WDBJ (Channel 7). Dowdy got his start at WROV while he was a student at the former Jefferson High School in Roanoke.
Dowdy said he didn't have a specific reason for leaving, but he looks forward to spending more time with his wife of 31 years, Glenna.
"I've always felt guilty about how time-consuming this job is," he said. "Typically I'm up at 1:45 [a.m.]. Out the door by 3. In the building by 4, sometimes earlier. You're looking for soundbites. You're looking for things. People don't realize the show prep, doing your homework, that goes into doing something like this."
He and newsman Shelton banter about news and trivia, and take calls and text messages during a shift that precedes shows from Brian Kilmeade, Rush Limbaugh and Sean Hannity.
During the first half of Tuesday's show, Dowdy speculated that Gov. Ralph Northam's tightening of coronavirus-related restrictions in Hampton Roads might lead the voters there to join those in central and Southwest Virginia, voting Republican in November. Dowdy played soundbites from Attorney General William Barr's Monday hearing in front of Congress, and opined that "Barr is going to get even" with Democrats who had made the country "a laughingstock."
In between calls and texts, they discussed an elderly man who had gone missing in Forest, only to be found in South Carolina. That sparked a conversation about such medical issues as Alzheimer's disease. The possibility that an Apple Watch or Fitbit could help indicate whether its wearer has COVID-19 was on the agenda, too.
"Believe me, I never thought I'd do news talk," Dowdy said. "Never! In fact, it you'd told me 10 years ago I'd be doing news talk one day, I'd tell you you're out of your mind. I learned to appreciate the format. I learned to appreciate opinions of people, listeners. And I'm still amazed at the phone calls that come in to a news talk station. The volume of calls is what you used to get in top 40 radio, and that's not the case anymore, unless you're giving away a new car."
COVID has been a hot topic, of course, as has the presidency of Donald Trump, he said.
"Ever since President Trump got into office, I had no idea how easy my job was going to be. You can't write it. You can't make it up."
It may not have been the job he wanted, but it was a job he needed after iHeartRadio's Sunny FM (WSNV-FM, 93.5) unceremoniously bounced him five years ago. His friend Brett Sharp, at Roanoke-based Mel Wheeler Inc., told him the company had recently bought WLNI. Soon, Dowdy was making the Roanoke-to-Lynchburg commute.
That flexibility was no surprise to Dowdy's longtime friend, Mike Stevens, the longtime WDBJ sportscaster who is now Salem's communications director. Stevens began his Roanoke Valley career in radio in 1983 at K92. He got the job there because there was an opening — Dowdy had just taken a gig in Baltimore.
About a year later, Dowdy returned to the valley, and for another year, the two worked together on K92's morning show. There, Stevens found that his new colleague prepared like no other he has seen since in the radio business.
"The thing about Larry that superseded anybody that I ever worked with was the amount of time he put into preparation for a show, what they call show prep," Stevens said. "No one could touch Larry Dowdy. He was on his game every time he got behind the microphone."
The two became close, with Dowdy becoming one of Stevens' mentors, and Stevens serving as Dowdy's best man. Dowdy would join Stevens at WDBJ from 1992 to 1997, when Dowdy was part of the "News 7 Morning" show.
"Radio is theater of the mind, but with TV, your mind can see it, so you gotta add to it," Dowdy said. "I'll tell you, I had a ball at Channel 7. We were at a different location five days a week, and I got to see a whole lot of Virginia. It was fun, but I decided after five and a half years, so many shows on the road, let's slow it down a little bit."
Dowdy kept that sense of preparation, constantly keeping an eye on a phone or pad for news notifications that might work for "The Morning Line." He said it will take a while to get past that impulse. As for the possibility of sleeping in, there is a feline complication. The Dowdys have three cats, and one of them, Michael, likes to rise with Larry.
"He's an alarm clock," Dowdy said. "He'll start at 1:30, and come in again at 1:40. If you're not up by 2:20, he's squawking a storm. He wants his breakfast."
Sounds like a talk radio topic.
skd LarryDowdyRetiresRadio 072820 p01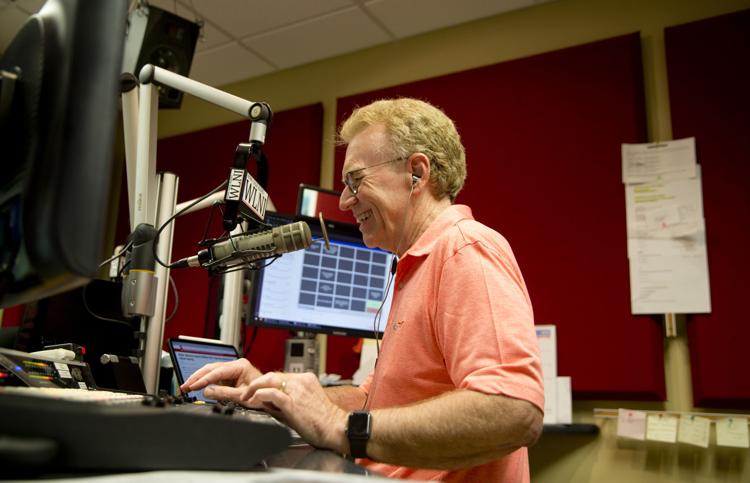 skd LarryDowdyRetiresRadio 072820 p02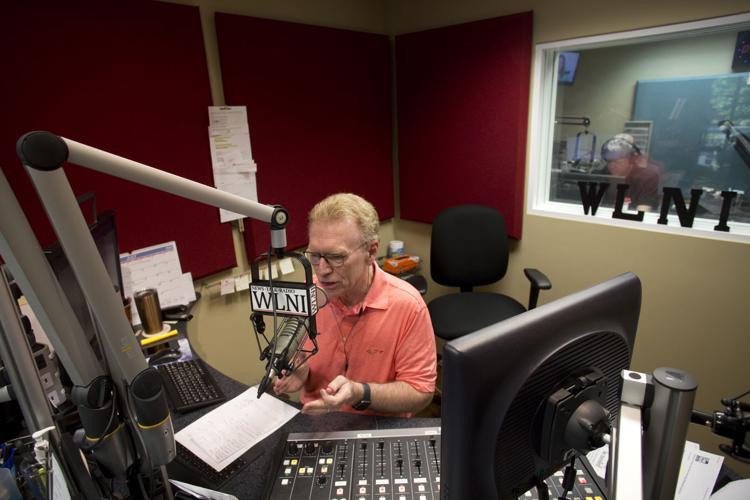 skd LarryDowdyRetiresRadio 072820 p03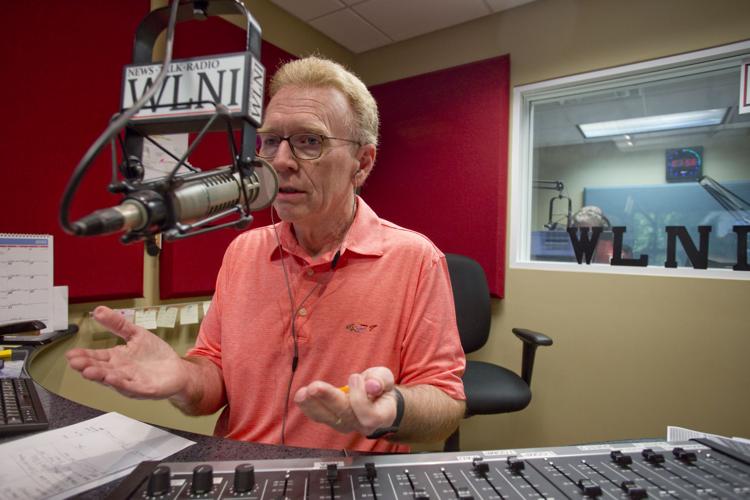 skd LarryDowdyRetiresRadio 072820 p04
skd LarryDowdyRetiresRadio 072820 p05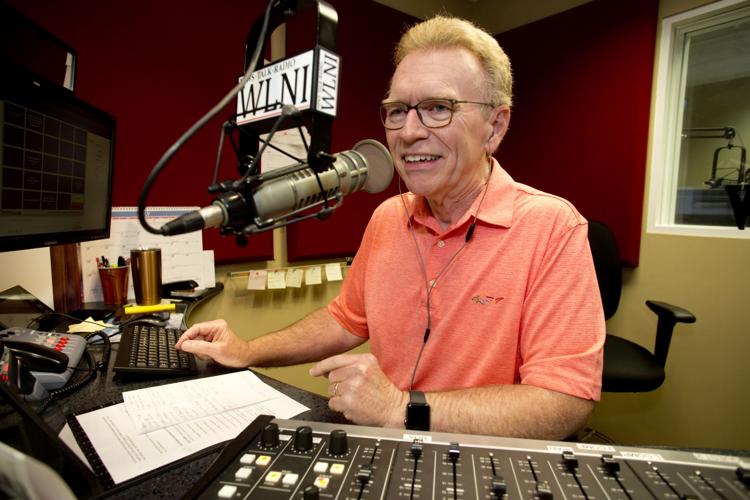 skd LarryDowdyRetiresRadio 072820 p06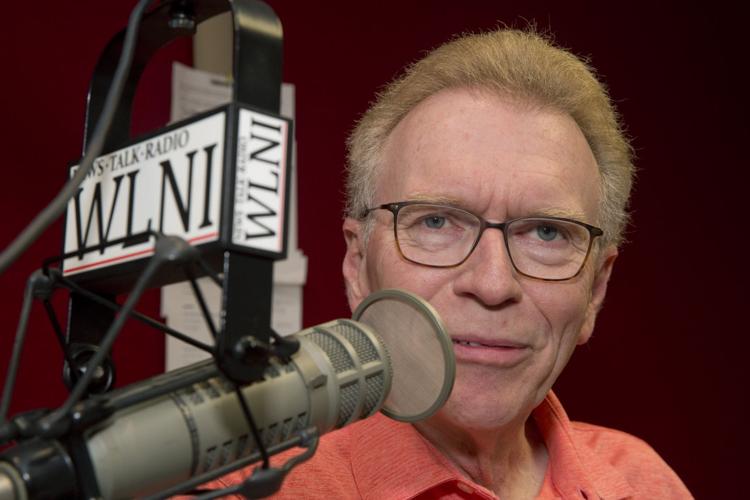 skd LarryDowdyRetiresRadio 072820 p07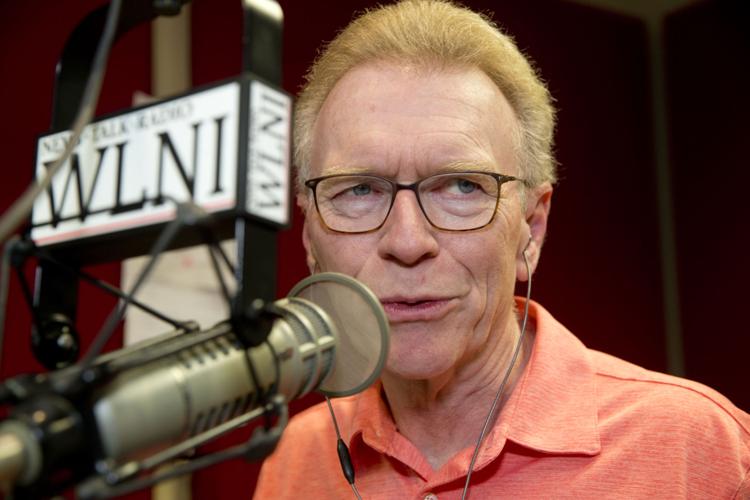 skd LarryDowdyRetiresRadio 072820 p08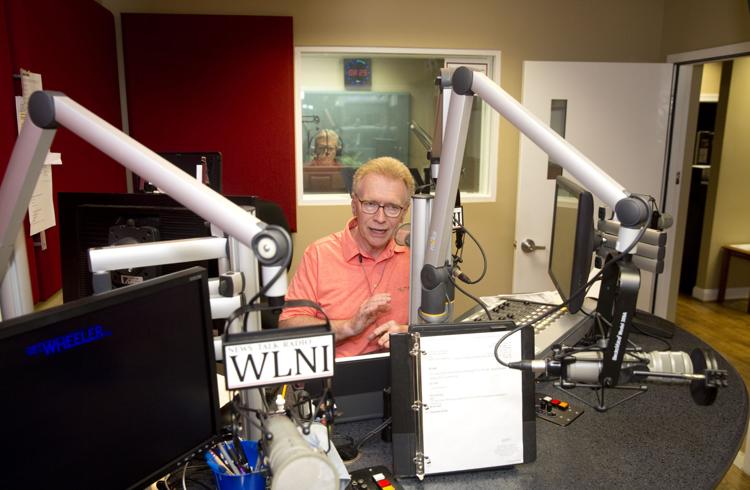 skd LarryDowdyRetiresRadio 072820 p09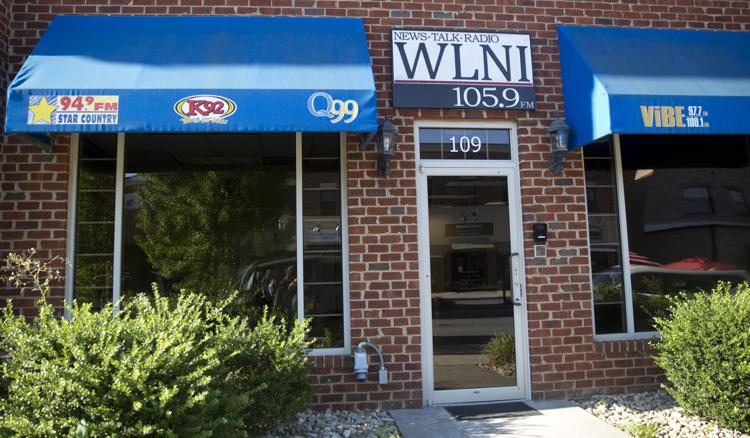 skd LarryDowdyRetiresRadio 072820 p10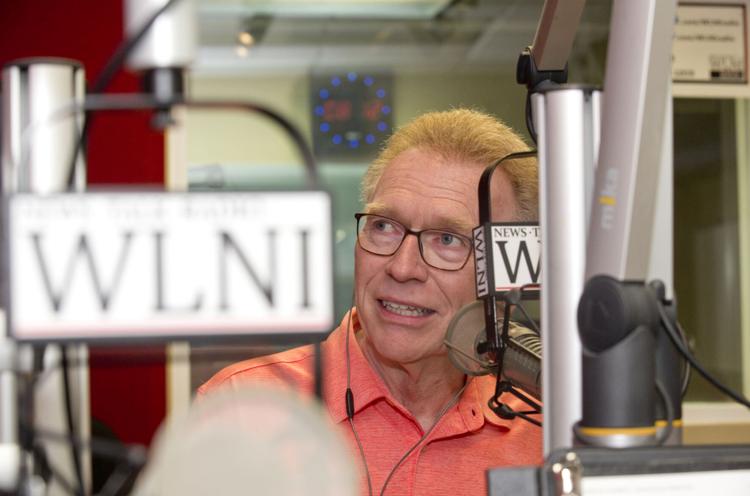 skd LarryDowdyRetiresRadio 072820 p11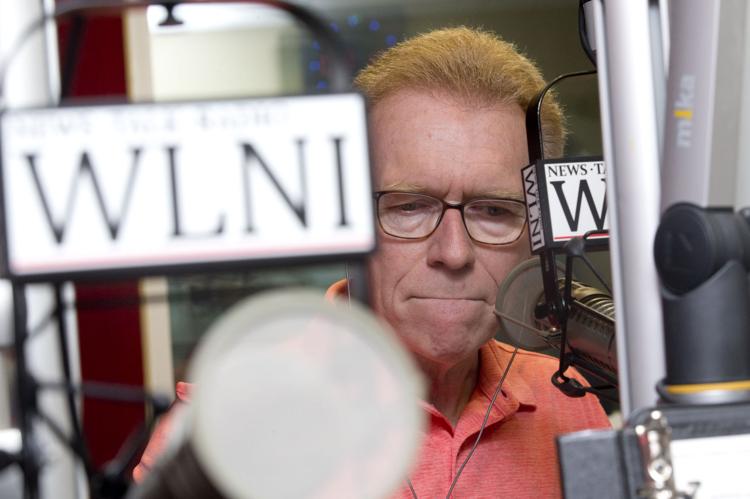 skd LarryDowdyRetiresRadio 072820 p12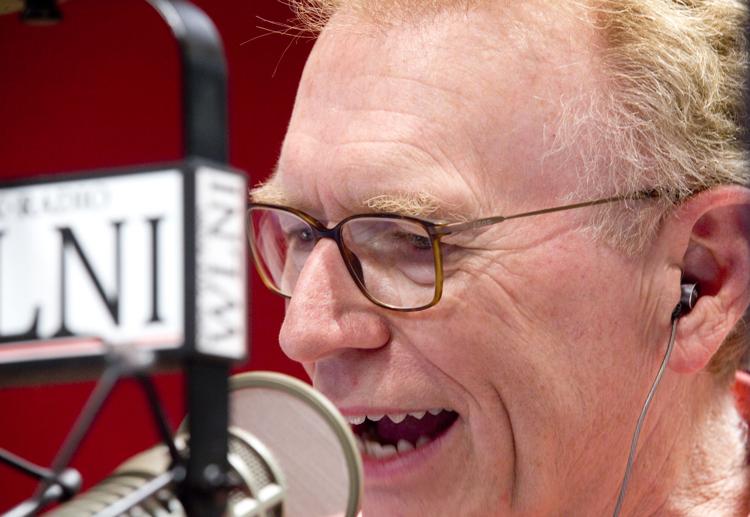 skd LarryDowdyRetiresRadio 072820 p13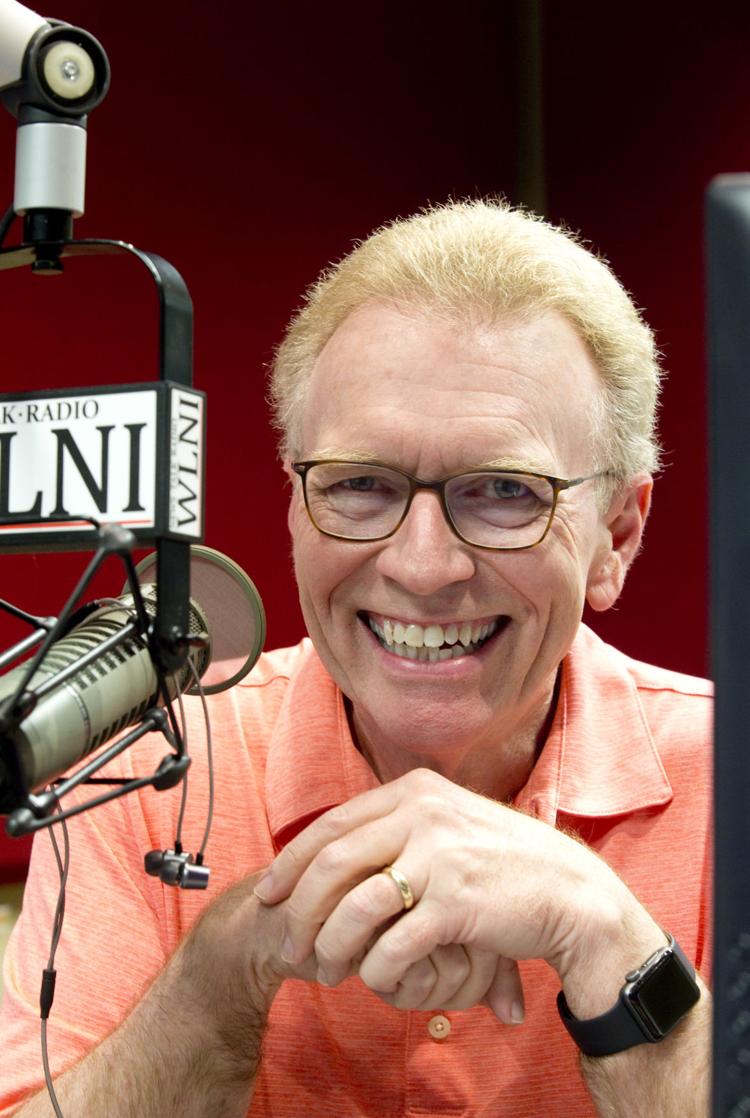 skd LarryDowdyRetiresRadio 072820 p14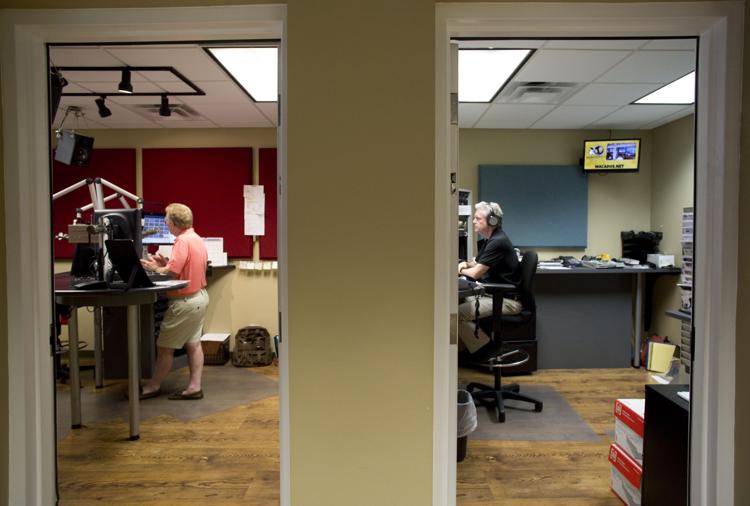 Get local news delivered to your inbox!
Subscribe to our Daily Headlines newsletter.