An 84-year-old Moneta man who was charged in a homicide case died of COVID-19 complications, according to the medical examiner's office.
Donald Taylor's death on Feb. 8 was announced by the Franklin County Sheriff's Office, but county authorities said they couldn't comment on the cause or other details. The medical examiner's office conducted an exam and recorded the cause of death.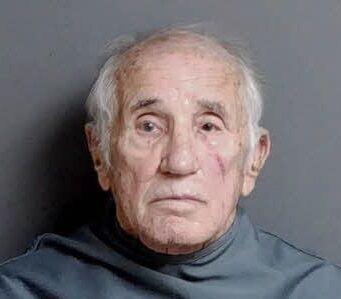 Taylor, who was taken into custody Dec. 17, was being held at the Western Virginia Regional Jail. He was sent to the hospital after falling ill and was later placed on a medical furlough, according to jail officials and court records.
His case appears to be the first confirmed COVID-related death of a recent inmate in the Roanoke Valley.
Outbreaks of COVID-19 have been reported in many of the region's jails at some point over the past 11 months.
Cases have been largely described as mild, and no fatalities had been reported until now. The state prison system has reported 55 deaths among its inmates and five among its staff since the onset of the virus.
The state numbers include six inmate deaths at facilities in far Southwest Virginia, according to a Department of Corrections dashboard.
The regional jail system serving Lynchburg and surrounding counties also reported two fatal COVID cases, including the death last year of an elderly man who had been in custody in Bedford County.
Col. Bobby Russell, superintendent of the Western Virginia Regional Jail, said he was limited in the details he could release but confirmed that Taylor appeared to be the facility's first COVID-related death.
"It's a tragic situation," he said, adding the jail has worked hard to try to prevent exposures and infections.
The facility worked to provide the best care possible and was in regular contact with relatives to offer information and support, Russell said.
"We certainly hate that this happened," he said. "We did everything we felt was possible to help the family out through this ordeal."
Inmates recently became eligible for COVID vaccinations in recognition of the difficulty that controlling exposure presents in an environment where physical distancing is virtually impossible.
Western Virginia Regional Jail received its first round of doses the week of Jan. 27. Russell estimated that about 40% of the facility's 800-some inmates have been able to get their first shot since then.
All current inmates who are considered high risk, due to age or underlying conditions, and who agreed to be vaccinated have received their first dose, he said.
Vaccination remains voluntary. Jails generally cannot force medication on inmates who decline it, Russell said.
In addition to masking and intensified cleaning, the regional jail observes an automatic quarantine and testing period for all inmates who arrive at the facility.
Taylor would have passed a negative test during the quarantine intake process. Russell said it can be difficult in such cases to pinpoint whether an infection occurred in the jail or during appearances for legal hearings or other appointments that an inmate might be scheduled for.
Taylor's case was diagnosed before vaccinations became available, Russell said. He was no longer technically considered an inmate when he died as his medical furlough had released him from custody.
The furlough was granted Feb. 8, according to the court clerk's office. He died later that day at Carilion Roanoke Memorial Hospital, according to the sheriff's office.
Other COVID precautions the regional jail has undertaken since the start of the pandemic include offering vitamin D and zinc for new admissions and for anyone who tests positive. The supplements are thought to help with symptoms.
Inmates also are supplied with KN95 masks. Jail staff also qualify for vaccination under the current phase, 1b.
The regional jail battled an outbreak that started emerging in late October and peaked at about 370 active cases.
The facility was able to pass two rounds of blanket testing with no new cases by the end of the year.
It's no longer considered to be in outbreak status, Russell said. Current counts are down to a small number of cases, all among new admissions who were in the quarantine period and not mixed into the general population, he said.
Russell reiterated that the facility continues to be aggressive in its efforts to prevent and contain infection.
The site serves a higher-risk population both as the largest jail in the region and as one of the few capable of providing care with an on-site medical clinic. Staff has worked "consistently and without stopping" to try to keep all safe, Russell said. Unfortunately, much like nursing homes and other congregate care facilities, outcomes cannot always be completely assured, he added.
The vaccination effort continues to roll out in the valley's jails. Second doses for inmates at the regional jail are set to begin later this week.
Taylor was arrested and charged with second-degree murder after calling authorities and confessing to the killing of his 82-year-old wife, officials said in December. The motive in the case remains unclear, investigators said.