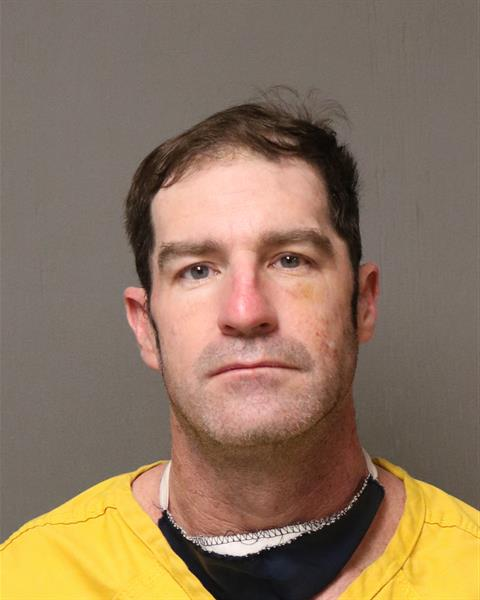 PEARISBURG — An attempt to recover stolen property ended with a group of people chasing a homeowner out of his residence and shooting him as he ran, a Giles County prosecutor said Tuesday.
William Dee Martin, 44, of Newport, was in the county's General District Court to ask for bail – a request that was denied after Commonwealth's Attorney Bobby Lilly said security camera footage showed Martin running after a man, then shooting him with a long gun from about 10 feet away.
The April 20 incident left Calvin Dale Riggs Jr. with a gunshot wound in his leg, Lilly said. It led to the arrests of Martin and another member of the group that confronted him, along with a third person charged with possessing drugs but who also was seeking a stolen item at Riggs' home, a search warrant said.
Lilly's statement at Tuesday's bond hearing, along with a series of search warrants, painted a wild picture of the events at Riggs' home in the 500 block of Painter School Road, located between Pembroke and Pearisburg.
Audio and video of much of the incident was captured by security cameras that Riggs had, Lilly said.
According to search warrants, a juvenile told officers that he took items from the house of Angela Denise Boyd in Craig County and gave them to Riggs. Sometime before 1:30 a.m. on April 20, Boyd, Martin, the boy and the boy's mother arrived at Riggs' house in two vehicles.
Boyd went into the house and began arguing loudly with Riggs, search warrants said. A pistol was brandished by the woman who entered the house, Lilly said.
Soon Riggs ran out the front door, fell off the front porch, and tried to flee, Lilly said. Video showed Martin pursuing and firing, Lilly said.
After treatment at a hospital, Riggs is doing fine, Lilly said Tuesday.
At the bond hearing, which Martin attended by a video link from the New River Valley Regional Jail, defense attorney Fred Kellerman of Christiansburg called Martin's father, Donald Martin, who testified that he was willing to put up a house to pay his son's bail and would see that he stayed out of trouble until his next court date. Kellerman presented several letters vouching for William Martin's character. William Martin said that if allowed out of jail, he would continue his plumbing business.
But Lilly pointed to William Martin's record of protective order violations, intoxicated driving, and contempt of court citations. Judge Gino Williams said there was a presumption against bond due to the charges against Martin, and that nothing he had seen overcame that presumption.
Martin is charged with conspiring to enter a home while armed to commit larceny, attempting to enter a home while armed to commit larceny, and use of a firearm to commit a felony. At least one more charge is likely, Lilly said.
Boyd, 51, of New Castle, faces the same three charges as Martin plus another of being a nonviolent felon in possession of a gun. She also is being held in the New River Valley Regional Jail.
Also caught up in the case was Jeannette Elaine Powers, 39, of Eggleston, who was charged with possessing a Schedule I or II drug after officers, who were searching for Martin, stopped her near Riggs' home.
A search warrant said that Powers' companion in the stopped vehicle said that she was going to talk to Riggs about a power washer he was selling. Videos that caught Riggs being shot also showed Powers going into his house and removing "what appeared to be stolen property," a search warrant said.