ELLISTON — Nine-hundred and thirty-one days after the first pipeline protester went up in the trees off Yellow Finch Lane, the last one came down Wednesday.
Using a construction crane, law enforcement officers removed a Massachusetts man from a tree stand where he had been blocking work on the controversial Mountain Valley Pipeline. The day before, a protester from Vermont was extracted in the same way.
Ever since Sept. 5, 2018, an unknown number of mostly anonymous activists have taken turns living in two tree stands about 50 feet off the ground, near the top of a steep, wooded slope. Their strategic position in the pipeline's path prevented tree-cutting without the risk of injury or death, and made removing them a challenge.
But in the end, police went even higher.
A crane stationed on Yellow Finch Lane, downhill from the tree-sits, used its boom to lift an industrial bucket, with two state police officers aboard, higher than the tallest tree, according to Sara Bohn, a member of the Montgomery County Board of Supervisors who was allowed to witness the removal.
The officers were then lowered down to a spot where they could reach the protesters and pull them from their perches.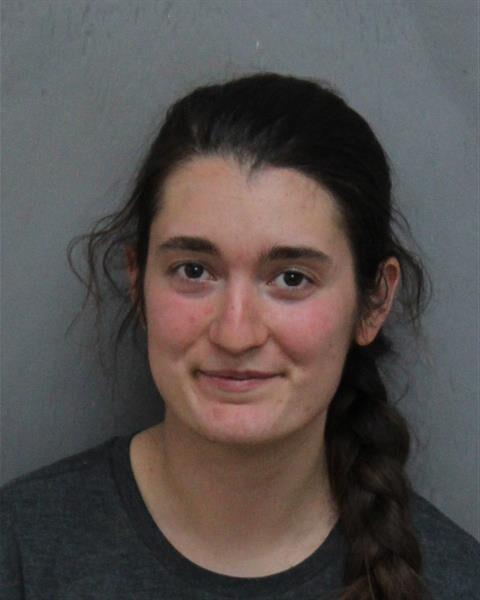 Late Tuesday afternoon, Claire Marian Fiocco, 23, of Dorset, Vermont, was removed and charged with interfering with the property rights of Mountain Valley.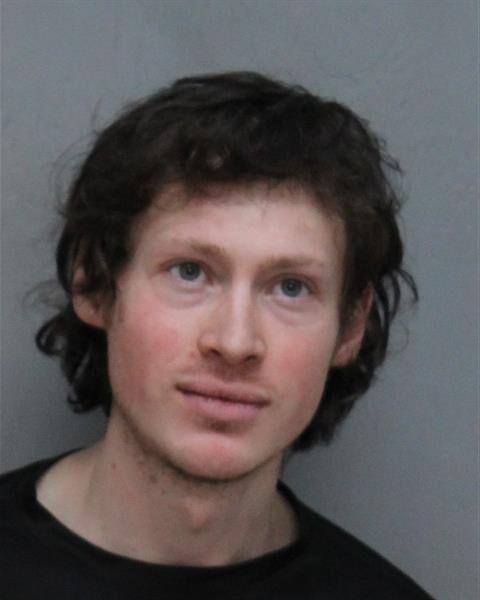 The next day around noon, the last remaining tree-sitter — Alexander Samuel Parker Lowe, 24, of Worcester, Massachusetts — was extracted and charged with obstructing justice and interfering with property rights.
Both Fiocco and Lowe were being held without bond Wednesday.
Montgomery County General District Court Judge Gerald Mabe denied Fiocco bond on Thursday, saying that he was concerned that Fiocco is accused of violating a court order to leave pipeline property.
Mabe said that normally a trespassing case would have no presumption against bond, but the nature of the tree-sitter case left him with no confidence that Fiocco would obey any restrictions he might impose.
"It is with a heavy heart that the court is going to deny your motion for bond," Mabe said.
The judge added that Fiocco could appeal his decision to the Circuit Court — the same court that ordered tree-sitters to come down last November – if she did not want to remain in jail until May 5, when her trespassing charge is scheduled to be resolved.
In a statement on the Facebook page of Appalachians Against Pipelines posted on Wednesday, Fiocco said that while the aerial blockade is over, the struggle against a natural gas pipeline will continue.
"These tree sits were one place out of many that have existed and that will exist, and the flames of resistance cannot be extinguished this easily," Fiocco said. "The fight continues, and the struggle for a better world always will."
While well-funded legal challenges by environmental groups have led to suspended permits and construction delays for the $6 billion project, the so-called Yellow Finch tree-sits have captured the attention and support of many opponents.
"DOOOOOOOOOOM to the pipeline," one commenter wrote on Facebook. "Love love love yall forever and forever. It all makes a difference."
Critics of the 303-mile buried pipeline decry Mountain Valley's use of eminent domain to take private property, the environmental damage caused by construction and the project's contribution to climate change once it's completed.
This week's extraction operation came about four months after a circuit court judge issued an injunction, sought by Mountain Valley, that ordered the tree-sitters to either come down or face a forced removal.
Judge Robert Turk also set fines of $500 for every day the protesters continued to refuse his Nov. 18 order.
The tree-sitters "chose to defy the law and continue trespassing and interfering with construction of a critical public infrastructure project," Mountain Valley spokeswoman Natalie Cox said.
"In doing so, they created unnecessary safety risks for everyone involved, and while we respect the opinions of those opposed to MVP, and to natural gas pipelines in general, there is no excuse for the unlawful actions taken by these activists."
In addition to fines, Fiocco and Lowe could also face the financial penalty of paying Mountain Valley's costs to have them extracted. There was no estimate of that amount Wednesday.
At an arraignment Wednesday in Montgomery County General District Court, Judge Randal Duncan assigned attorney Matthew Roberts of Blacksburg to represent Fiocco, who will remain in jail until a May 5 hearing unless a bond hearing is requested before then.
Throughout the two-day operation, police barred the news media from witnessing their efforts.
A reporter with The Roanoke Times and a freelance journalist were denied permission Tuesday to pass through a roadblock on Cove Hollow Road, about a mile from the tree sits. A group with the National Lawyers Guild, which has served as a legal observer of the protests in the past, was also turned back.
Staff writer Mike Gangloff contributed to this story.