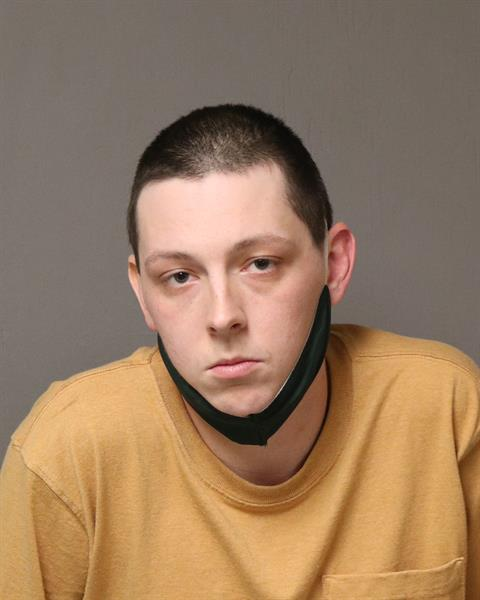 PULASKI — The man accused of homicide in the death of a Pulaski County sheriff's deputy in a vehicle crash in January will remain in jail despite recovering from serious injuries, a judge ruled Wednesday.
Michael Dominic Morris, 26, faces an array of charges tied to the death of Sgt. Perry Hodge of the Pulaski County Sheriff's Office.
Substitute Judge Frederick King ruled that Morris, who is accused of driving while under the influence of heroin when he hit Hodge's vehicle, is a danger to himself and the community. The case was heard in Pulaski County General District Court.
King, who was named by the Virginia Supreme Court to hear the case after Pulaski County judges recused themselves, told Morris Wednesday that he had shown disregard for adult responsibility and had shown no respect for the laws of the state.
Commonwealth's Attorney Justin Griffith read out a long list of traffic convictions on Morris' record, including reckless driving and at one point crashing into a school bus.
"He is a danger to himself," Griffith said. "He is a danger to the public."
Defense attorney Rob Dean argued that Morris is disabled since the fatal wreck and cannot drive, therefore he poses no danger to the community. Dean said Morris uses a wheelchair and walker in the New River Valley Regional Jail.
Morris testified by video conference that he has no use of his right leg or foot. He also said that he couldn't get physical therapy and prescription pain treatment in the jail and needed to be released to live with family to receive proper care.
But Lisa Ferguson, health services administrator at the jail rebutted that argument. Ferguson testified that Morris' doctor had not ordered physical therapy or prescription pain medications for him.
Ferguson told the court that she believed her staff could provide proper care for Morris in custody.
Morris, who received what were described as serious injuries in the Jan. 14 crash, is accused of felony murder, aggravated involuntary manslaughter, reckless driving after having his driver's license suspended in an incident that caused a death, and unauthorized use of a vehicle.
Felony murder is a charge that does not involve an intentional homicide, but rather stems from an unintentional death that occurs during the commission of a felony.
Dean said in an interview after the hearing that he will present a witness who said that Morris had permission from the vehicle's owner to take it. If that is established, Dean said the homicide charge could be dismissed. Morris was driving on a suspended license at the time.
According to an earlier state police account of the wreck, Morris was driving a 2011 Chevrolet pickup truck south on U.S. 11 at about 4:09 a.m. when the vehicle crossed into the northbound lanes and ran head-on into a 1998 Ford pickup.Hodge, 49, was at the wheel of the Ford. Neither driver was wearing a seat belt, state police said. Hodge died at the scene.
Praised by county officials for more than 15 years of service with the sheriff's office, Hodge supervised school resource officers.
Morris has a long list of previous traffic- and vehicle-related violations in Pulaski County, including 25 citations for which he was found guilty during 2019 and 2020. These include speeding, improper driving, and failing to maintain control of a vehicle, along with numerous violations tied to the condition of brakes, tail lights, tire tread, window tint and other vehicle issues.
A preliminary hearing in the case is set for May 13.