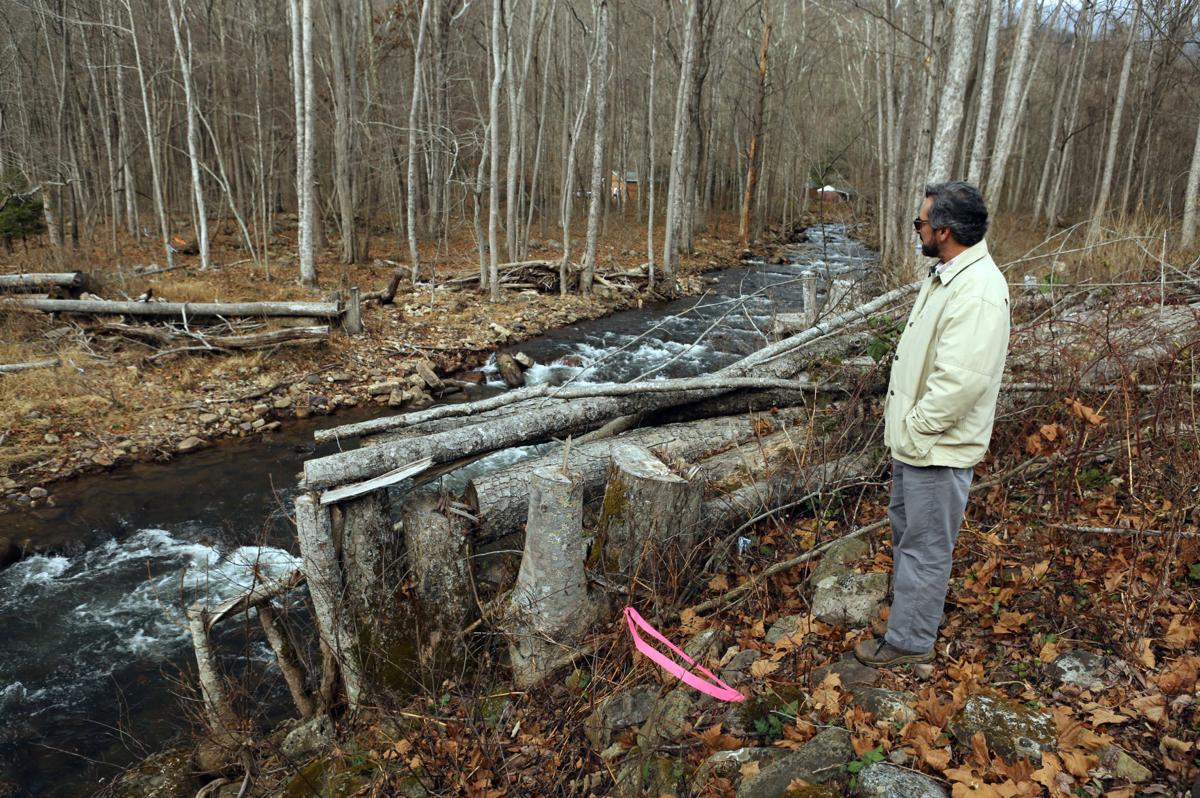 Worried that work on the Mountain Valley Pipeline could resume shortly, opponents are asking a federal court to intervene.
The Sierra Club and seven other environmental groups filed petitions late Monday asking the 4th U.S. Circuit Court of Appeals to stay recently issued permits — which allow the natural gas pipeline to burrow under streams and wetlands — until the court can hear their challenge of the authorizations.
After nearly two years of review, the U.S. Army Corps of Engineers on Sept. 25 reissued the stream crossing permits, which were struck down or suspended by a 2018 order of the 4th Circuit.
"Here we go again," attorney Derek Teaney, who represents the environmental groups, wrote at the beginning of a 28-page petition that asserts the Army Corps once again made fatal flaws in giving Mountain Valley a green light to cross nearly 1,000 water bodies in Virginia and West Virginia.
At the time the request for a stay was made, opponents feared the resumption of construction was imminent.
Mountain Valley has asked the Federal Energy Regulatory Commission to lift a stop-work order that has been in effect since Oct. 15, 2019, when legal challenges had ground the project to a standstill. Two of three sets of key permits have since been restored.
Approval by FERC "could come at any minute and without warning," the petition stated. "MVP's haste necessitates this motion."
But on Tuesday, Mountain Valley told the 4th Circuit that it would hold off on any stream crossings until Oct. 17 at the earliest — on the condition that it and the Army Corps be given until Friday to respond to the motion for a stay. The court, which had earlier set a Tuesday deadline, agreed to the extension.
Since the fight against Mountain Valley began six years ago, the 4th Circuit has been perhaps the most significant force for opponents, who say the pipeline has scarred the landscape, polluted streams and rivers and endangered protected wildlife.
The court has questioned the vigilance of federal agencies charged with overseeing the $5.7 billion project, striking down two sets of permits and delaying a third.
Should a three-judge panel stay the latest stream-crossing permits, it would be a major setback for Mountain Valley, which is already two years behind schedule on a pipeline it says will deliver needed natural gas to East Coast markets.
If, on the other hand, a stay is denied, construction could begin while the court considers the legal challenge, a process that could take six to eight months. Mountain Valley says it can finish the pipeline by early next year.
Environmental groups contend the stream-crossing permits are illegal for at least two reasons: The Army Corps did not consider the impact on endangered species when it rewrote a general permitting process in 2017, and that it later took improper steps in correcting problems identified by the 4th Circuit with Mountain Valley's first set of permits.
"This is yet another in a long line of failures by agencies that are supposed to work for the people, not make shortcuts to our environmental protections under pressure from corporate interests," David Sligh of Wild Virginia, one of the groups joining the Sierra Club, said in a statement.
But opponents face "an uphill battle" in getting a stay, according to Height Capital Markets, an investment banking firm that has closely followed the project.
In order to stop work on the pipeline, the environmental groups must show they have a good chance of winning their lawsuit, which claims in part that the Army Corps neglected the impact on endangered species in 2017 when it updated its general permitting process for stream crossings, known as a Nationwide Permit 12.
Height noted that the 4th Circuit, in an earlier case, upheld what critics call a one-size-fits-all approach to permitting. The Army Corps, it ruled, was entitled to some "conditions of uncertainty" when it came to finding a pipeline will have minimal adverse effects.
And the fact that the agency took nearly two years to consider the new permits may protect them from legal attack, Height said recently in one of its weekly updates on pipeline construction.
Yet this week's request for a stay is not the last avenue for opponents.
A biological opinion from the U.S. Fish and Wildlife Service, which found in September that the pipeline was not likely to jeopardize endangered or threatened species, is subject to attack, according to documents filed with FERC.
Another possible challenge could come if FERC lifts its stop-work order in the coming days or weeks. Opponents have argued that construction cannot resume until a third permit — also struck down by the 4th Circuit — is restored for the pipeline to pass through the Jefferson National Forest. The Forest Service is not expected to make a final decision until year's end.
Joining the Sierra Club and Wild Virginia in the steam-crossing litigation were the Center for Biological Diversity, West Virginia Rivers Coalition, West Virginia Highlands Conservancy, Indian Creek Watershed Association, Appalachian Voices and Chesapeake Climate Action Network.
At issue are permits issued for two segments of the pipeline that pass through West Virginia and Virginia. A permit for a third Army Corps district, which only includes a few water bodies in West Virginia, was not included in the legal challenges.
Mountain Valley says the pipeline is 92% completed. Critics counter that it's only about halfway done, and that the company is trying to paint a pretty picture for regulators and investors.
Of the pipeline's approximately 950 crossings of streams, rivers and wetlands, Mountain Valley has completed about a third, spokeswoman Natalie Cox said Tuesday.
The remaining work on stream crossings accounts for less than 3% of the pipeline's 303-mile route from northern West Virginia and through Southwest Virginia to connect with an existing transmission line near the North Carolina state line.
While much of the pipe is in the ground, Mountain Valley has yet to clear land and dig trenches in large parts of Giles and Roanoke counties, where it will encounter some of the steepest slopes along the pipeline's route.
That work could begin as soon as FERC lifts its stop-work order. Stream crossings would likely follow in that event, with the last phase of construction being a 3.5 mile passage through the national forest.