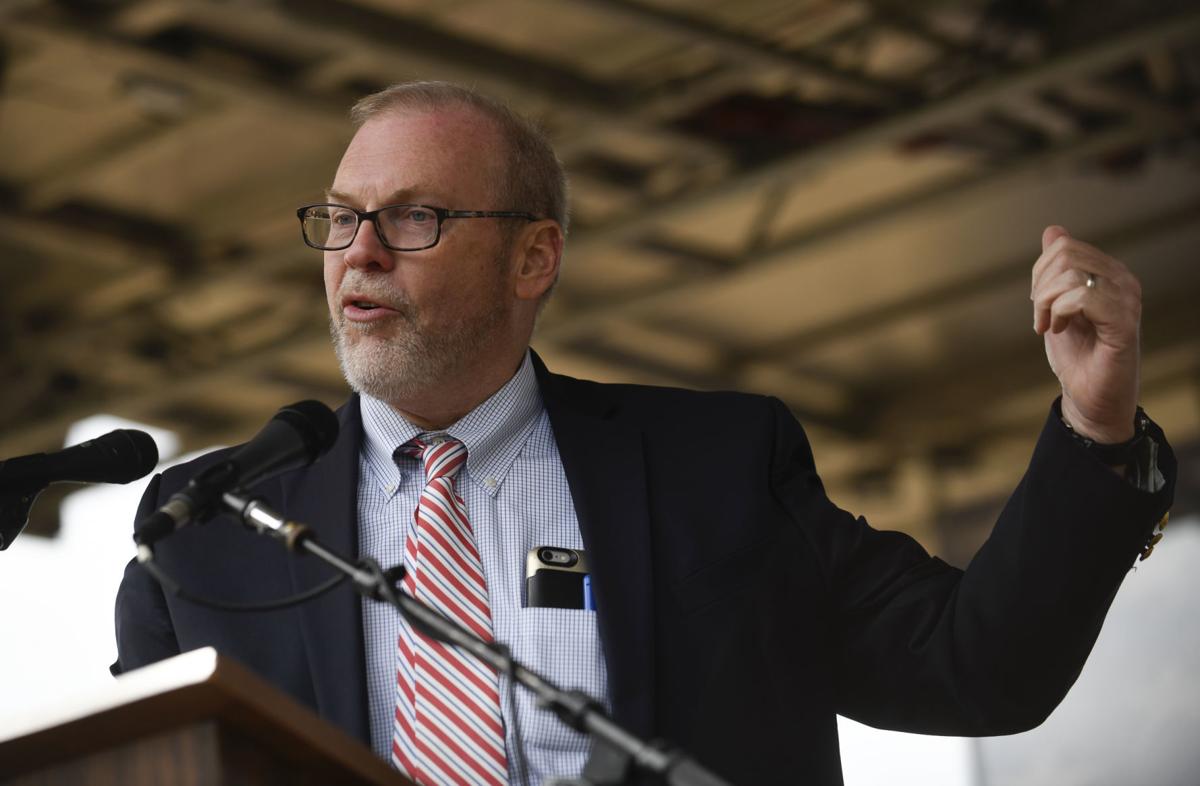 Countless small businesses across the Roanoke region are turning to the government for help as they figure out how they can weather the economic devastation caused by the coronavirus outbreak.
Legislators and groups that help businesses have been busy talking to business owners about the various options the federal government is offering under the $2 trillion relief package signed into law last month.
"We're dealing with business owners who are very fearful because they're closing or fearful whether they'll be able to stay open," said Amanda Forrester, director of the Roanoke Regional Small Business Development Center. "We're used to being able to see down the road, but we can't see into the future right now."
Many businesses are looking at loans available through the rescue plan from Congress as a way to pay their bills and keep employees on payroll so they can stay afloat while their doors are closed or only able to do minimal business. Because the offerings have various stipulations and different eligibility requirements, organizations like the Roanoke Regional Small Business Development Center are helping the business owners figure out what they qualify for and how to access money.
"Take a deep breath, because we're all anxious," Forrester said. "What you can do right now is apply for what you're eligible for. You have to put one foot in front of the other."
The Roanoke Regional Small Business Development Center, which is a partner of the Small Business Administration, has been swamped with helping small and medium-sized businesses figure out how to ride out the economic tough times.
The center is using video chats to hold webinars and one-on-one counseling with business owners at no cost to the clients. It set up a hotline chat for people to get quickly connected with someone at the center. Forrester said the staff has been fielding about 100 emails a day and 50 to 75 chats through its hotline.
"There can be a lot of nuance to these loans, so we can help people navigate all this," Forrester said.
There are a few key parts of the relief package that small businesses are using.
The main one is the Paycheck Protection Program through the Small Business Administration that allows a business with up to 500 employees to borrow up to $10 million to be repaid over two years. The money that's used to pay salaries can be forgiven if businesses retain or hire workers.
The Small Business Administration is also giving out economic injury disaster loans to companies whose revenue losses have left them without working capital. That makes it hard for them to pay operating expenses like payroll.
Congress also appropriated $454 billion to the Federal Reserve for a "Main Street" lending program for mid-sized businesses that are too big for small-business loans but too small to access capital markets.
Virginia's members of Congress have been hosting video and telephone chats with people across the state to help them understand these programs and urge them to take advantage of them. The goal is to keep businesses alive — even if they have to temporarily close — and reduce the number of workers straying from their most recent employers.
It's a massive endeavor for the federal government to quickly move this money to local businesses to accomplish these goals. If the country can get through the public health crisis, the hope is that a deep and brief recession is followed by a rapid and robust recovery.
"Apply for everything you can get to keep your business afloat," Rep. Morgan Griffith, R-Salem, told more than 60 people on a video call hosted by the Roanoke-Blacksburg Technology Council on Friday. "When we get through this, the American public is going to want to do all the things they haven't been able to do — go to the movies, go out to dinner, go buy things they were looking to buy from businesses that are now shut — and I think the economy is going to take off. But it won't help if you're not able to open the doors."
Griffith urged business owners to move quickly on getting loans. He said the demand has been high, and the Small Business Administration has a backlog of applications. There's also only so much money, so it'll run out eventually.
If Congress were to pursue a fourth relief package, Griffith said he'd like to see more money available for these programs.
"The situation is much more concerning than when we passed this bill," Griffith said.
Joyce Waugh, president and CEO of the Roanoke Regional Chamber, said many business owners are scared over whether they can weather the health and economic crisis. The chamber is working harder to stay connected to businesses by emailing them with regular updates about resources available to them and having video chats to check in with them. On Tuesday, chamber members will take part in a video town hall with Gov. Ralph Northam.
"This is a stressful time for all businesses, especially smaller ones who aren't sure if they can navigate this and survive because there's not an end in sight," Waugh said.