During the pandemic, businesses and agencies have been forced to change their operations. For many of us, getting "back to normal" means tossing out all the alterations to our daily lives caused by COVID-19. But some changes might be worth keeping. Here, we delve into some of the more popular pandemic innovations.
Expanded outdoor dining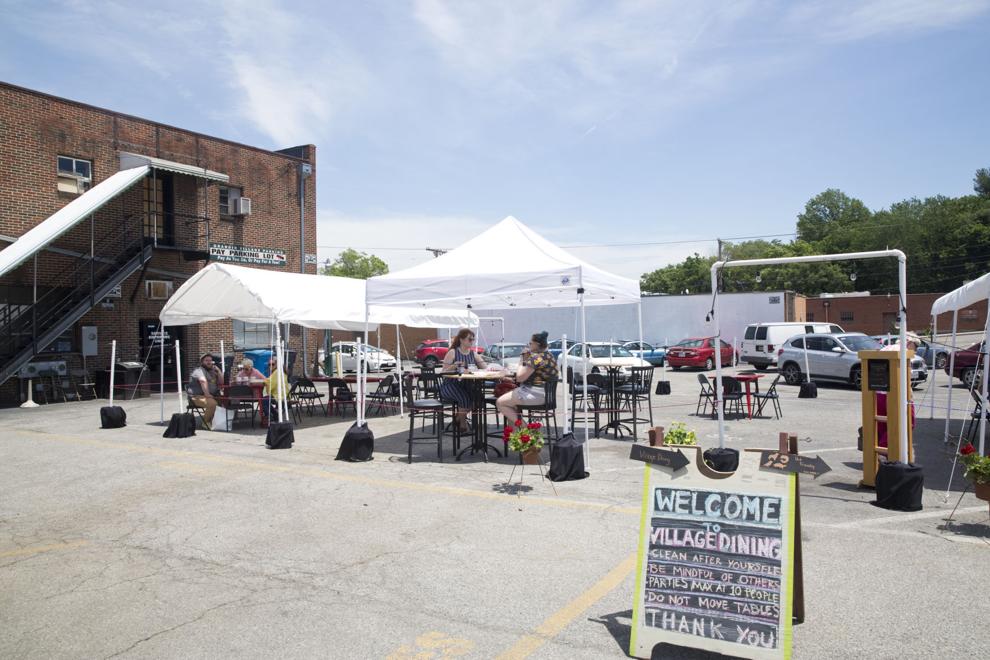 Pandemic innovation: Restaurants added more outdoor seating in response to indoor capacity restrictions, with some setting up tables in parking lots and closed streets.
Pros: Additional outdoor dining allowed restaurants to serve more customers when indoor capacity was limited. An outdoor seating area set up in a parking lot in Roanoke's Grandin Village was used by a number of restaurants in the neighborhood. Kat Pascal, one of the owners of Farmburguesa, said she liked that it brought businesses together and allowed groups to order from multiple restaurants, satisfying everyone's cravings. "It was really kind of cool to see how everybody dines differently and seeing the families navigate that," she said.
Cons: As a makeshift patio in a parking lot, Pascal said, the area wasn't particularly scenic.
Going forward: Many of the temporary outdoor setups, like Farmburguesa's, were removed as restrictions on indoor dining were lifted. Pascal said some customers have asked whether the patio will return and said it's something she'd "love to consider in the future." However, many of these dining areas were created with special permission from property owners or the city and might be difficult to replicate on a permanent basis.
Appointments at the DMV
Pandemic innovation: The Department of Motor Vehicles began operating on an appointment basis.
Pros: Commissioner Richard Holcomb said appointments work well and allow the DMV to serve more customers. Prior to the implementation, the department completed about 309,000 transactions a week; during a recent week it was up to 388,000. People are also realizing that they don't need to come in for certain transactions and are instead taking care of them online. "We actually now are doing more transactions through all service modules than we did before the pandemic," Holcomb said. Customers don't have to plan their whole day around a stop at the DMV, he said, noting that an appointment should last about 30 to 45 minutes.
Cons: Appointment availability has been a challenge, but Holcomb said as social distancing requirements were relaxed, the department was able to add more appointments and the situation is improving. No-shows have been another "pain point," he said, as 16% of people fail to arrive for their appointments.
Going forward: In surveys of DMV customers, Holcomb said 77% reported they'd like to see the agency continue to offer appointments. But the budget passed last week by the General Assembly requires the DMV to resume walk-in service within 60 days. Holcomb previously said he doesn't believe that a hybrid system with both appointments and walk-in service would work.
Alcohol to go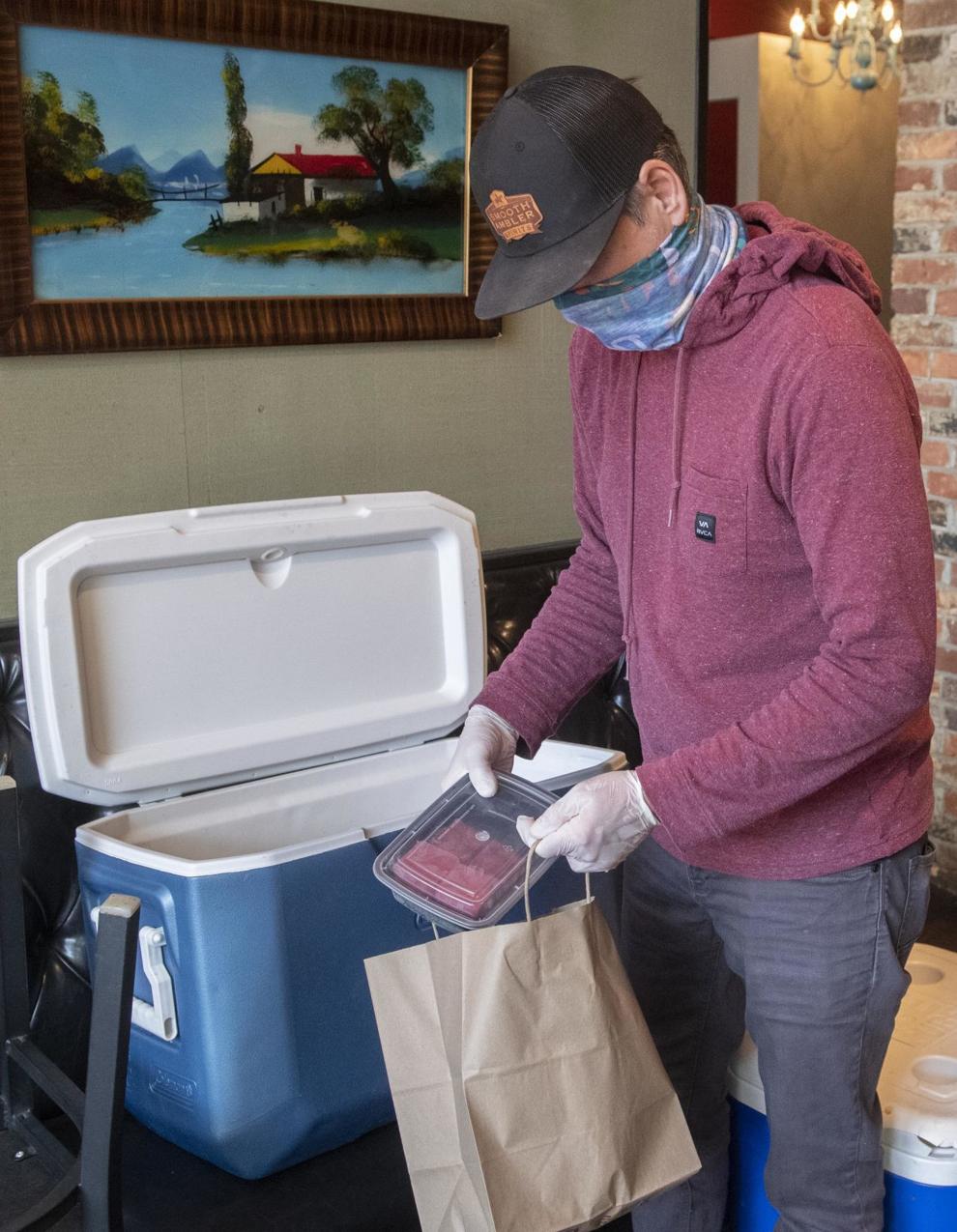 Pandemic innovation: Restaurants have been permitted to offer beer, wine and cocktails to go.
Pros: Loosened alcohol restrictions have offered an additional source of revenue to restaurants. "It has helped at least keep us alive through the pandemic," said Blaine Sirry, a general manager at downtown Roanoke's Leonore Restaurant, which began offering a cocktail dubbed the "Adult Capri Sun," since it's served in a pouch similar to kid's juice. Anthony Herring, owner of Well Hung Vineyard, said it's hard to know how much the to-go option has helped his restaurant since it opened in Roanoke during the pandemic, but the business sold 800 of its popular wine slushies last month and he estimates about 150 were taken to go.
Cons: Herring said people don't always realize that the to-go drinks need to be sealed; customers often ask for a straw so they can start slurping immediately and the restaurant has to explain the rules. Sirry said cocktails look a little strange and the to-go pouch a little skimpy without ice, but Leonore generally does not include it as the drink would be watered down by the time the customer gets it home.
Going forward: The General Assembly extended the ability to offer to-go cocktails through July 1, 2022, and the Virginia Alcoholic Beverage Control Authority is studying the issue. Restaurants can continue selling beer and wine for off-premises consumption and delivering it without the specific permit needed to do so until Jan. 1.
Group exercise reservations
Pandemic innovation: YMCA of Virginia's Blue Ridge, which has locations throughout the region, created an online reservation system that members use to secure a spot in group exercise classes.
Pros: Since classes are accepting a limited number of participants, reservations guarantee members a spot, eliminating worries of being turned away, said Nancy Greene, senior director at the Salem Family YMCA. Booking in advance can motivate members. "They've put in their reservation and they feel like, 'Hey I really need to show up for that class now,' and they do," she said. Greene also said the online system offers useful data and an avenue for engagement.
Cons: When gyms first reopened, classes could fill up quickly, but Greene said that's improved as capacity has increased. For most classes, members can only reserve a spot two hours in advance. Greene said some have indicated that this forces them to get up earlier than they would otherwise. The system also means it's harder to decide on a whim to take a group exercise class, but Greene said members can ask the welcome desk if there are remaining slots when they arrive and join at the last minute.
Going forward: The Roanoke-based YMCA plans to continue using this system into the fall but hasn't determined long-term plans yet.
Curbside retail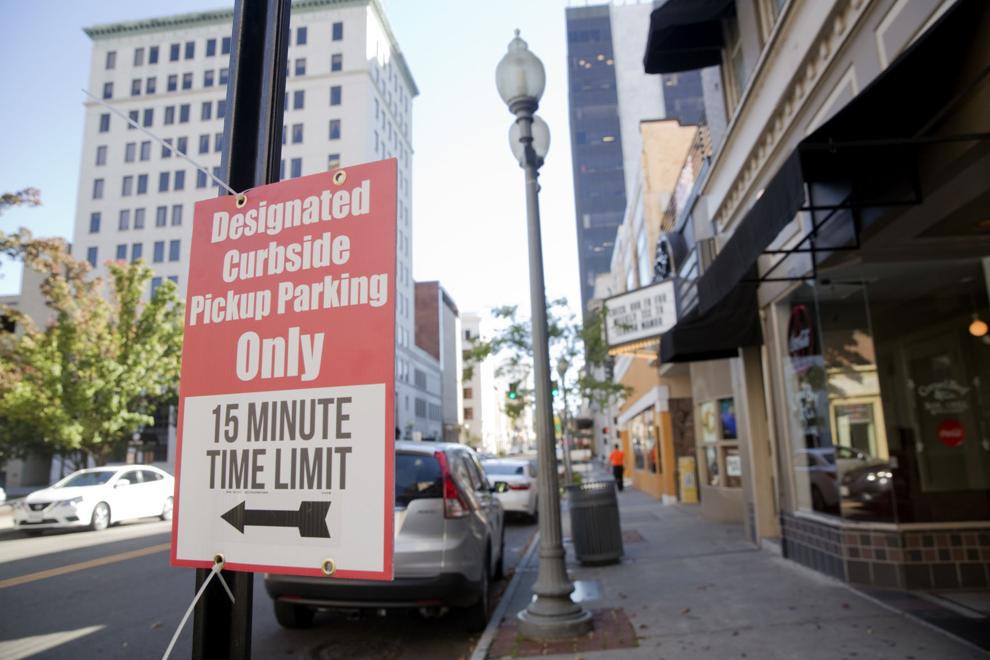 Pandemic innovation: A number of retailers began offering curbside pickup to customers.
Pros: Doloris Vest, owner of Book No Further, said curbside pickup makes for a convenient, efficient customer experience. And when customers are happy, she said, they come back. It also works well at Wine Gourmet in Roanoke County. "For a lot of our customers, they have been shopping with us for years, if not a decade or more. In those cases they either trust us to make choices for them or they know the products they want," said owner Brian Powell.
Cons: Since the bookstore is located in downtown Roanoke, parking can pose a challenge. "We laughingly call it drive-by pickups," Vest said. "The parking is sometimes a little iffy down here, so what we do is they call us when they're close by and I run out the door and hand it to them." There have been occasional backlogs on the phone at Wine Gourmet or a brief wait at pickup if the store is busy, but Powell said customers have been understanding.
Going forward: The continuation of curbside retail will vary by store, but Vest and Powell both said they expect to offer the service in the future. If it makes things convenient for customers, Powell said, "Why would we ever get rid of it?"
Advance, online tickets for events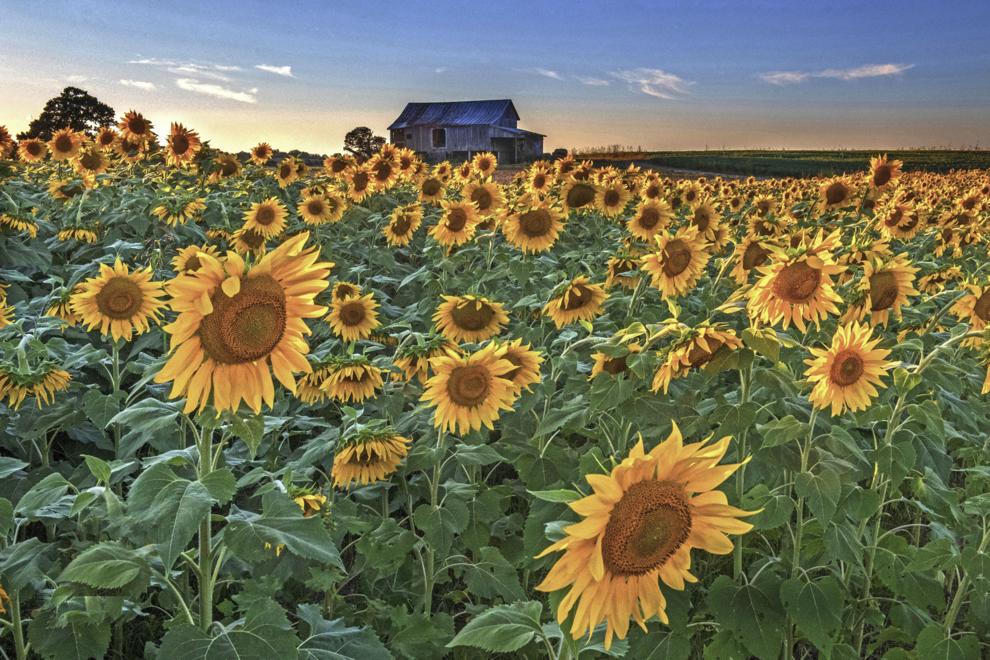 Pandemic innovation: The popular Beaver Dam Farm Sunflower Festival last year asked guests to buy tickets online for a specific date and time to help with crowd control.
Pros: "It seemed to make the lines go a little bit faster while people were waiting because we didn't have to use the credit card machine and ring them up or count change back. We could just check their name and let them go," said Candace Monaghan, owner of the Buchanan farm. Online tickets also provided event organizers with useful data about where guests were from.
Cons: Monaghan said people would "get click-happy" and accidentally purchase tickets for differing days or times, which she spent a lot of energy correcting. And sometimes people would arrive at the wrong time.
Going forward: Customers who want to pay with a credit card will once again purchase tickets online for the September festival, but those who prefer to pay with cash can do so upon entry. Since there are no limitations to the size of the crowd this year, tickets won't be tied to a specific time.
Telehealth
Pandemic innovation: Blue Ridge Behavioral Healthcare made individual and group counseling, along with initial assessments and screening, available via telehealth.
Pros: Chief Clinical Officer Tamara Starnes said telehealth counseling options resulted in better long-term engagement with clients, which she expects is related to the removal of barriers, whether that be finding childcare or transportation. "They just seem to stick with their appointments better when they've been offered that choice," she said.
Cons: But telehealth doesn't work for everyone. Starnes said a lack of internet access, or unreliable service, can pose problems for some clients, particularly those in more rural areas. It might also be difficult to find a space at home to have a private, therapeutic conversation.
Going forward: Blue Ridge wants to continue offering clients choices about how they receive services. "We've been very happy about the telehealth flexibilities that have been allowed during the pandemic, and we do hope and believe that those will continue to go forward, particularly around counseling sessions and how those work," Starnes said.