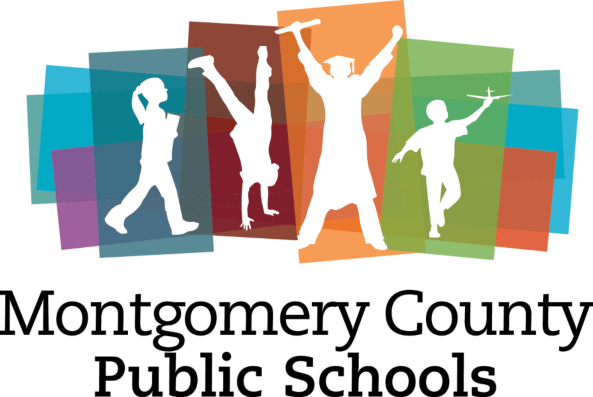 Daphne Yao's daughter once drew a portrait of herself for an art class.
When a male classmate got a glimpse of her daughter's work, he derisively told her that her own eyes were much smaller than the ones on the drawing, Yao said.
The boy was reprimanded for his comment, but that wasn't the last time Yao's daughter endured harassment, Yao said. About a year later, someone spit on her daughter's backpack as she was walking toward her bus, Yao said.
Yao said her daughter's own experience, as well as reports she's heard of other similar experiences in the district, have led her to question the effectiveness of Montgomery County Public Schools' efforts to combat racism and racially-motivated bullying occurring on its schools' campuses.
"I'm not here to complain. I want to look forward, I want [improvements] for future generations," Yao said in an interview. "I hope the board can listen to me. If you don't speak up now during your kids' generation, things will not improve."
Yao has drawn up a proposal that includes a list of measures she hopes MCPS adopts to better combat racism in the schools. Among her suggestions are further improvements to the district's anti-racial harassment policies, periodic reports on racial harassment statistics and the establishment of an "Asian Pacific American Heritage Month" in May that would be celebrated by all MCPS schools annually.
Yao shared her proposal Tuesday night during a school board meeting that was still in progress at press time. She was joined by a few others who relayed similar concerns to the elected body.
"I feel mad and helpless because it's not just one person, not just one time, not just one school," Yao wrote in her proposal. "A punishment of 'timeout' does not stop racist bullies. Simply telling the offender 'Don't be a racist' doesn't work—that's too little too late."
Yao, and other parents, are making the push for stronger anti-racist policies as reports of hate crimes targeting Asians have increased over the past year, and specifically since the start of the pandemic in early 2020.
Citing the nationwide spike and high profile incidents that have recently occurred in other states, Yao said she feels that now is probably the best time to raise the issue and hopefully see some effective changes.
Anti-Asian hate crime in 16 of the country's largest cities increased nearly 150% in 2020, an analysis of preliminary police data by the Center for the Study of Hate & Extremism at California State University, San Bernardino. During that same period, total hate crimes in those cities—excluding Cleveland—dropped by 7%.
The report by CSUSB center states that the first spike of anti-Asian hate crimes in those cities occurred in March and April of last year amid the rise in COVID-19 cases and the negative stereotyping of Asians relating to the pandemic.
The CSUSB center, citing FBI data, also reported that anti-Asian hate crime incidents have steadily increased since 2015, going from just over 100 that year to just under 200 in 2019. That gradual increase started after years of overall decline since at least 1996.
Deborah Wen-Hwei Carlier, a parent who also addressed Montgomery County School Board Tuesday night, pointed to former President Donald Trump's controversial references to the coronavirus as the "China virus" and "Kung Flu," two descriptions that Carlier said certainly served to fuel anti-Asian sentiment. Carlier, however, said racist bullying of Asian children far precedes the pandemic.
"Asians in America are tired of being viewed as the perpetual foreigner," said Carlier, who referenced her own experiences with race-driven bullying. "As a second generation Chinese-American, I know the emotional trauma one goes through when being bullied.
Carlier called on the district to invite Asian parents and students to participate in the process of healing the racial tensions.
"Please don't make them invisible in this process," she said. "We are tired of being invisible and we are tired of being assigned the role of the quiet model minority."
At MCPS, Asian students make up nearly 4% of the district's roughly 9,700 students, according to enrollment data from the Virginia Department of Education. The number of students in that demographic is highest in the Blacksburg strand. Blacksburg Middle and High schools by far have the most students in that demographic with 73 and 93, respectively.
Yao's daughter attends Blacksburg Middle, but she declined to share her child's name and exact grade to protect her privacy.
In addition to the bullying incidents, Yao said she knew of at least one school-backed event that she and others in the local Asian-American community found concerning. She pointed to a past production of the play "Thoroughly Modern Millie."
While the play has historically received critical acclaim, it has created controversy for its portrayal of Asian characters.
Yao expressed her concerns to a top school official, who she said defended the play's merit by pointing to its past accolades and frequent production at other institutions.
In response to Yao and other parents' concerns, Superintendent Mark Miear pointed to the district's recently adopted strategic plan, which he said will serve as the division's roadmap for the next five years. He said the plan focuses on five specific areas, including one titled "Equity."
The short Equity section promises that each student will have equitable access to resources, programs, opportunities and learning experiences regardless of barriers. Another focus area titled "Learning Environments" promises to provide students access to "safe and vibrant learning environments" that facilitate instruction, learning and collaboration and promote physical, mental, emotional and social well being.