A passenger was seriously injured in a crash last weekend that also killed the car's young driver, according to state police.
Kiersten Atkinson, 19, has undergone multiple surgeries since being rushed to the hospital and is listed in critical condition, said her mother, Catrina Hill.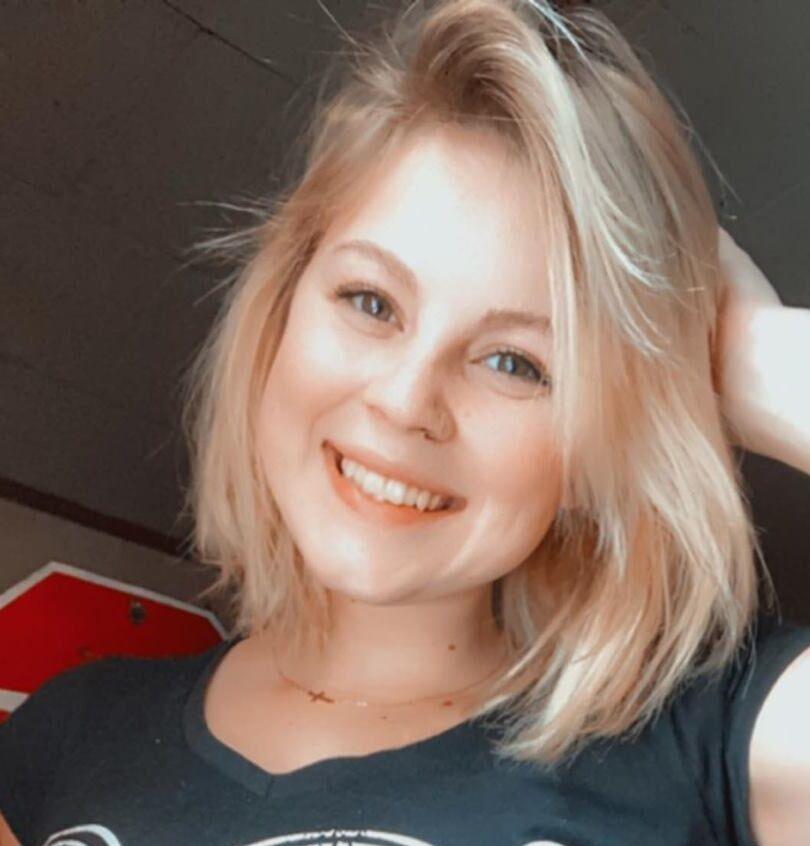 "We're still not out of the woods yet," Hill said. "It's going to be a long road."
Hill, of Elliston, said she's felt helpless as she's kept a worried watch over her only daughter's bedside at Carilion Roanoke Memorial Hospital.
"I feel like the most useless person in the world," she said shakily. "It feels like I can't do anything for her. I can hold her hand and try my best to keep her calm. But I can't fix it."
Atkinson, a talented singer and homecoming queen of Eastern Montgomery High School's Class of 2020, was injured Friday when a car she was riding in struck an embankment and overturned.
The crash, reported just after 10 p.m. on U.S. 11 north of Troutville, killed the car's driver, 19-year-old Christopher "Kip" Nininger of Botetourt County, officials said.
Atkinson and Nininger were new friends, Hill said, and had been headed to an event together. She expressed her condolences for his loved ones.
Atkinson, her family's eldest child with a total of six younger brothers, is expected to be under hospital care for more than a month.
She sustained traumatic injury to her abdomen in the impact of the crash, broken bones in her back and her face and a partially deflated lung, among other injuries, Hill said.
The results of her most recent surgeries have been positive, Hill said. She'll be back in the operating room again Wednesday.
"It's so hard to see my daughter like this," said Hill, who described Atkinson as someone who brings sunshine into the lives of others. "She's special to a lot of people."
A wide network of community has rallied to support Atkinson and her family as she works to heal. Meal trains, donations and messages of love have enveloped the family.
A GoFundMe created to help with the extensive medical bills that will be faced quickly raised $10,000.
Hill and her family are the type of kindhearted people who others could always count on in their hour of need, said family friend Rachel Murphy Lawson of Glenvar.
"I think everybody just feels that we want to be able to give back to them now when they need it," she said. "There has been just an outpouring of love and support."
Lawson is organizing a community yard sale and bake sale, scheduled for Saturday morning, to help the family with expenses.
Offers of help have been coming in from people and businesses around the region, she said. One donor made the drive from Clifton Forge, near where the family once lived in Covington, to deliver her contribution.
Hill said they've been deeply touched by the response.
"It's overwhelming, just how much love and compassion there has been," she said. "We are very grateful for everyone and what they've done."
Atkinson's friends and loved ones will be dearer to her than ever as she navigates the long recuperation ahead of her, Hill added.
Many might feel helpless right now, as Hill has herself at times, she said. But their friendship, support, cheer and love will be what gets Atkinson through the coming months.
In the meantime, Hill said, keep praying. That, too, will sustain Atkinson in her fight.
"That's the biggest thing," she said. "Please, just pray."