Roanoke has launched a safety campaign called "Every Corner is a Crosswalk" to call attention to the duties of drivers and pedestrians to be more careful. The city hopes to reduce the number of crashes between vehicles and people walking.
Roanoke had 172 reported pedestrian crashes between 2014 and 2018, including 13 fatalities. In 2019, the city had 43 such crashes, two fatal. In the first six months of this year, the city's had 19 pedestrian-involved crashes including three fatalities.
"In Roanoke, pedestrians are overrepresented in serious injuries and fatal crashes — which means that when a pedestrian is involved in a crash, it is more likely to result in a serious or fatal injury. Through this campaign we hope to increase crosswalk compliance by both drivers and pedestrians to create a safer, more pedestrian-friendly community," said Andrea Garland, a traffic engineer for the city.
A new state law took effect July 1 that mandates drivers must stop for (not just yield to) pedestrians at:
Marked crosswalks.
Any regular pedestrian crossing included in the prolongation of the lateral boundary lines of the adjacent sidewalk at the end of a block.
Any intersection when the driver is approaching on a highway where the maximum speed limit is no more than 35 mph.
dp_pedestrians _ 072120 p01.JPG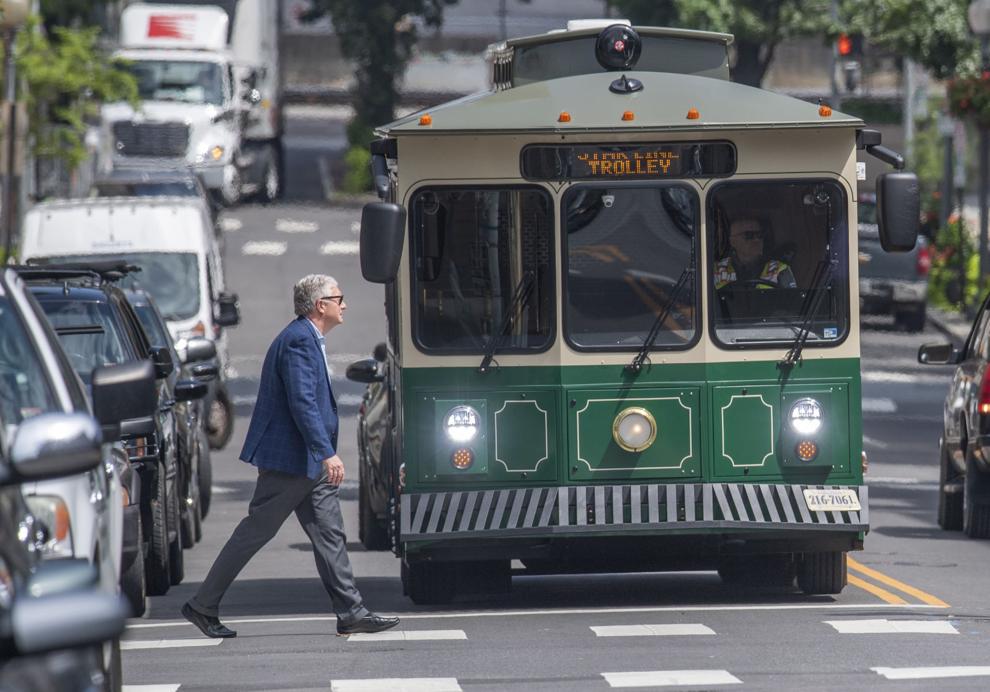 pedestrian safety 072220 p01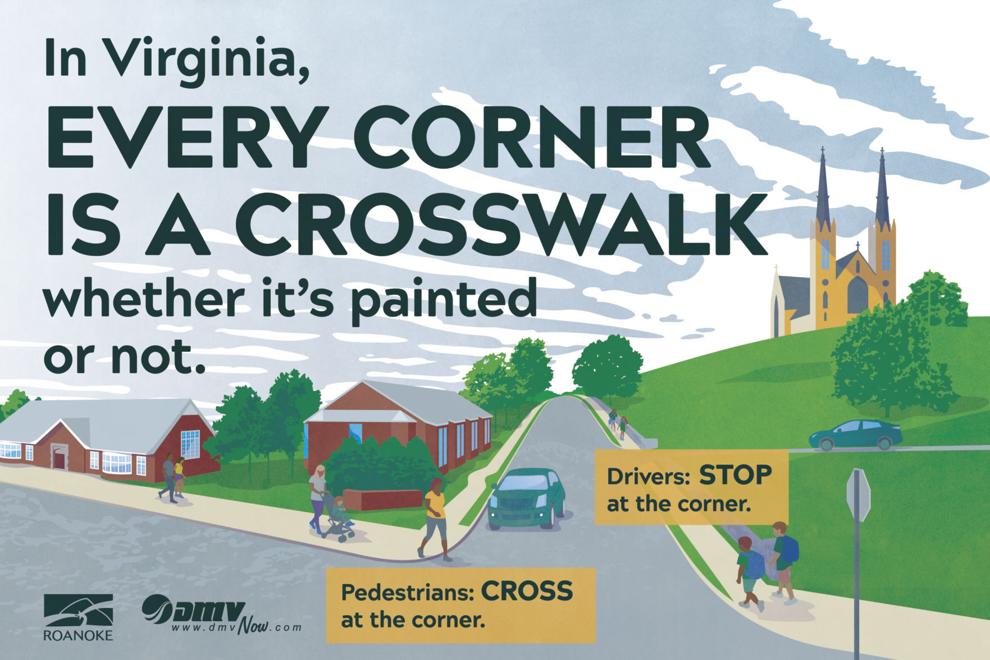 dp_pedestrians _ 072120 p02.JPG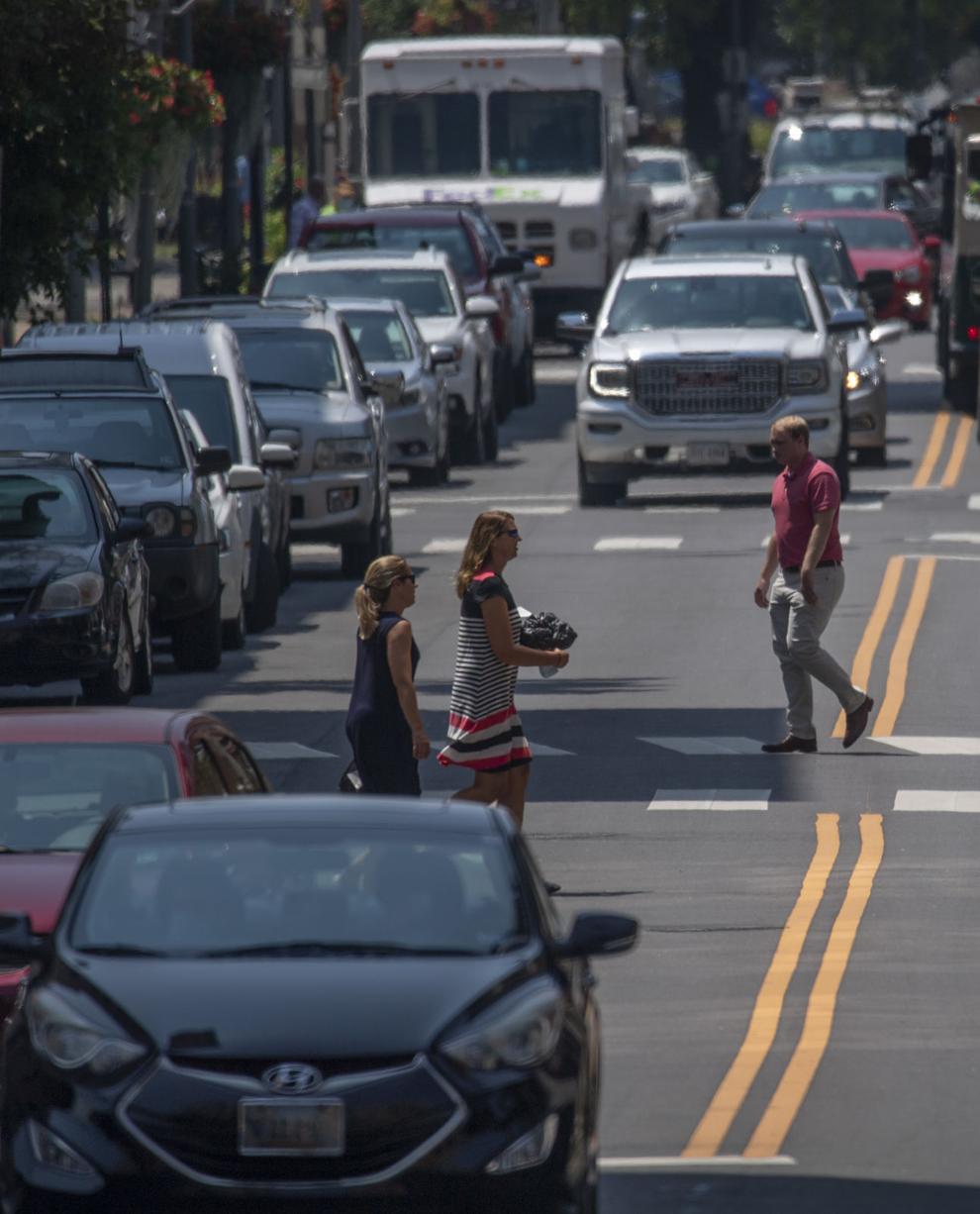 dp_pedestrians _ 072120 p03.JPG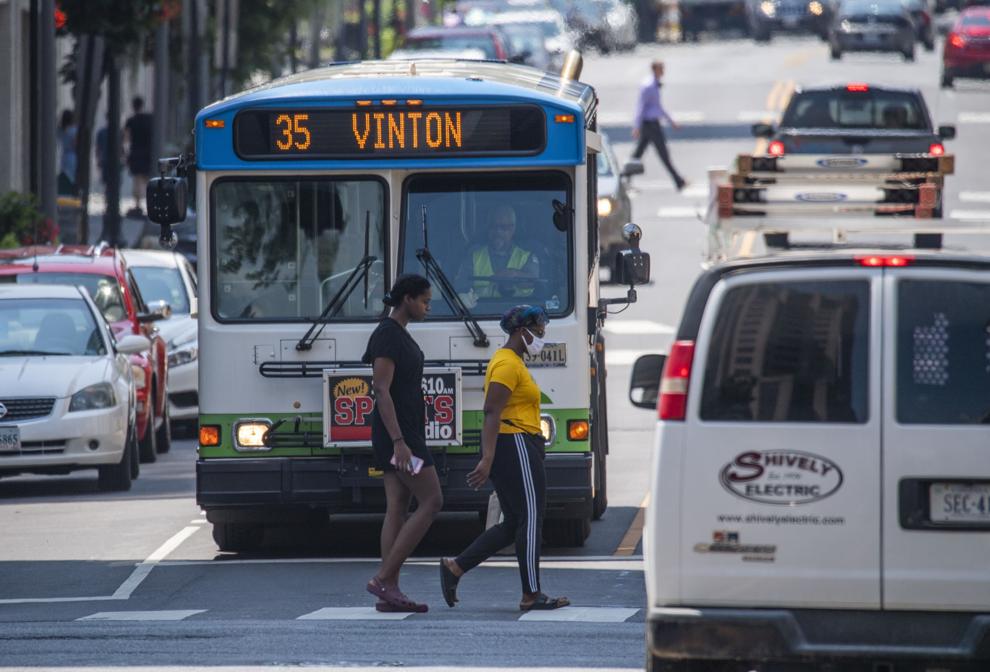 dp_pedestrians _ 072120 p04.JPG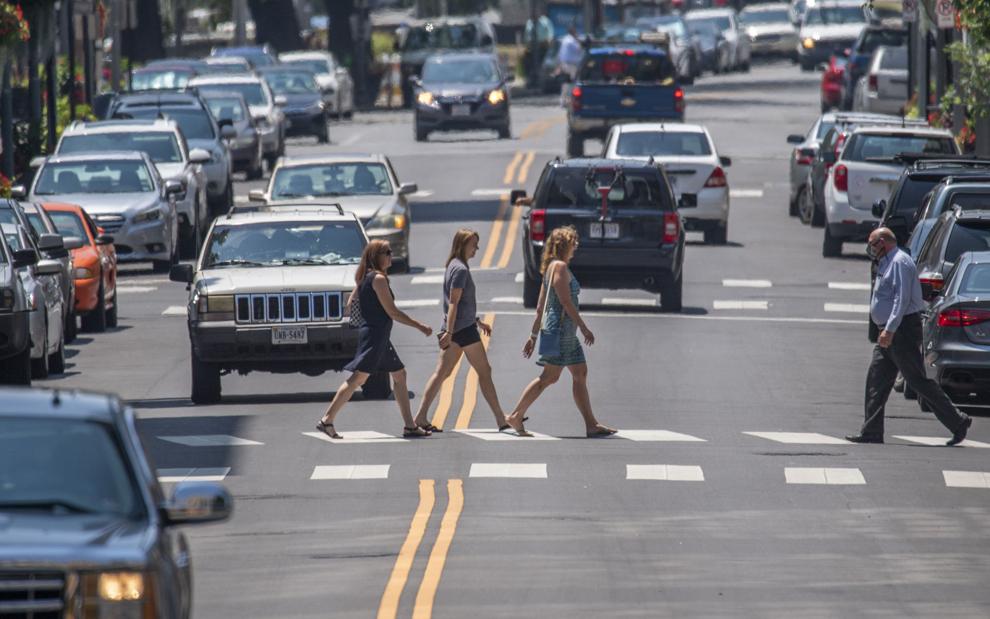 pedestrian safety 072220 p02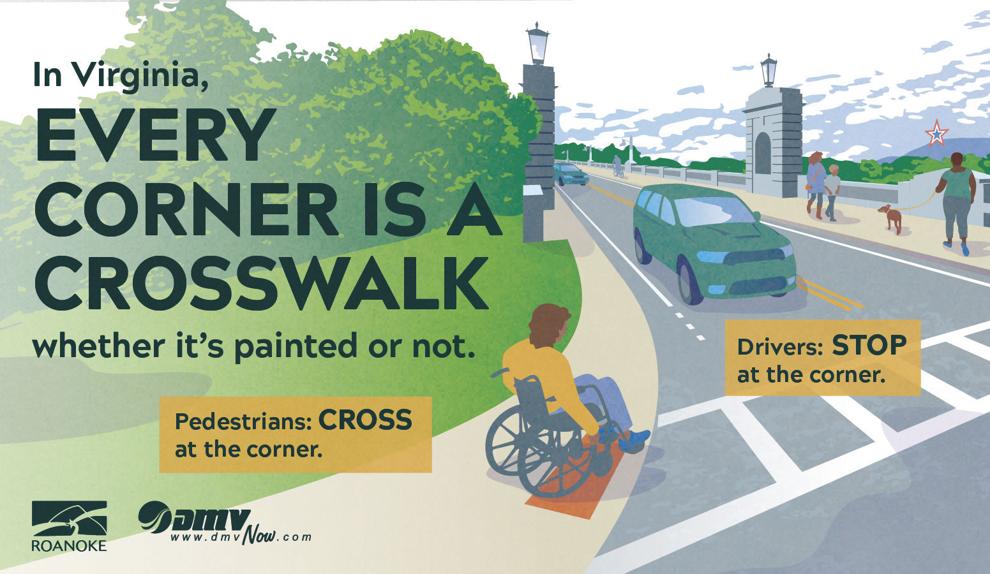 Video: Roanoke launches pedestrian safety initiative after 234 crashes, 18 deaths since 2014