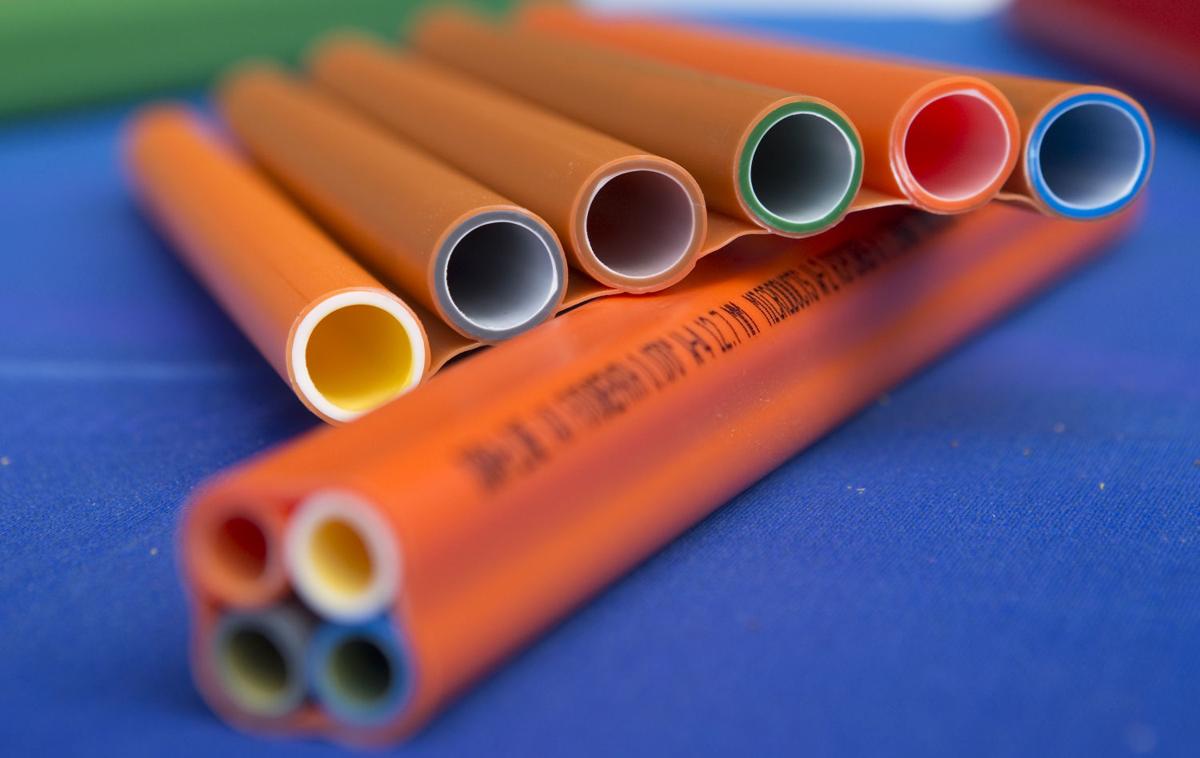 Pulaski County is working on multiple projects to ensure the entire locality has access to broadband internet in the next few years, according to County Administrator Jonathan Sweet.
Like many localities in Southwest Virginia, Pulaski has many rural areas that are not privy to reliable or any broadband connections. However, the county has announced two initiatives in recent weeks to help combat the problem.
Pulaski was awarded approximately $400,000 in CARES Act funding to construct and deploy broadband in the Hiwassee and Snowville areas, which have a population density of approximately 30 persons per square mile and broadband connectivity challenges due to low internet service availability, according to a county news release.
The project will help about 900 homes and 2,000 people have access to broadband speeds of at least 25 megabits per second for downloads and three Mbps for uploads, Sweet said. One of the reasons the area was chosen is because there is virtually no internet in those areas, with 10% of households having speeds of less than 10Mpbs/1Mpbs, according to the release.
The project – adding two towers in the area – has to be completed by Dec. 30 in accordance with CARES Act guidelines, Sweet said. Additionally, the county used some of the funds to construct two solar-powered mobile hotspots for Little Creek and Draper, as well as other parts of the county; to create a fixed-wireless hotspot at the Robinson Tract Community Center; and to provide hotspot access to the public at both the Hiwassee and Snowville Fire Departments by the end of this year.
With COVID-19 disrupting so many people's lives, the broadband will help mitigate those disruptions by improving virtual and distance learning, telework and telehealth capabilities needed during the pandemic, Sweet said.
"This is really a great opportunity for us to fill some of the broadband holes in the county," he said. "We have been looking at ways to do this for awhile, and the grant funds will have an immediate impact on many of our residents."
Sweet said the county is working with All Points Broadband to provide service using the infrastructure built using the grant money.
The county also announced this week that it is conducting a broadband study and survey that it hopes will essentially alleviate the county's other broadband deserts.
Pulaski is working with Bland and Montgomery counties in a partnership with Appalachian Power and private internet service providers to establish the demand and develop a plan to deploy fiber optic and other broadband infrastructure to both unserved and underserved areas of the three localities, according to the release.
The project involves installing fiber optic cable upon Appalachian Power's utility poles, and having the power company lease the infrastructure to various private internet companies. Sweet said the partnership will do a lot for the county and is just another puzzle piece to make Pulaski a more desirable place for people to live.
"There are a lot of attractive things about living here. We have access to major highways, industry from all over the world are investing in our community, we have the outdoors, and in a few years we should have broadband access over the entire county," he said. "This will do a lot for the development of Pulaski."
Sweet said there are many places around Claytor Lake that will now have access to high-speed internet, making it a much more attractive area to develop.
"I've had a lot of realtors tell me that having broadband doesn't close the deal on a home, but it does end a lot of deals," he said.
The three-county pilot project is projected to serve approximately 15,000 new unserved broadband customers. The project involves installing a 96-strand fiber optic cable on Appalachian Power's utility poles. This pilot project will require approval from the Virginia State Corporation Commission, which Sweet is confident will be approved in early 2021 and the project could be completed within a few years.
State and federal grant funds may be necessary to further assist the localities and private internet service providers with the last-mile infrastructure buildout, according to the release.
Pulaski residents are being asked to complete a survey for the study that can be found at www.pulaskicounty.org. As part of the survey, residents are requested to conduct an internet speed test using their home internet connection, not a cellular connection, according to the release. Residents without any internet connection can call the county at 980-7705, so their name and address can be included in the study.
Sweet said it's essential in today's world to have widespread broadband access, and will open the doors for people who may want to telework to move to the county where real estate prices are cheaper than in many surrounding localities. He also believes that it will help the county reach its goal of having 40,000 residents by 2030.