RADFORD — More than 500 people flocked to Radford University's grounds Saturday to take part in a student-led rally organized to take a stand against racial inequality and injustice.
The event, formally called the Bigger Picture March, was open to students and other people affiliated with the university, which placed barricades, police and event staff around the campus to enforce the perimeter.
The rally resembled much of the protests that have occurred across the country and the region over the past several months. The events were triggered by the May killing of George Floyd by Minneapolis police, an incident that was evoked multiple times by the speakers in Radford.
The speakers also recalled other incidents, including the highly controversial killings of Breonna Taylor in Kentucky and Ahmaud Arbery in Georgia.
"We are here because a girl was killed in her own bed, in her own house," Radford alum Nehemiah Bester said during his speech, referring to Taylor's death at the hands of police.
The march began in the lawn front of McConnell Library, where many gathered to hear opening remarks.
Students trickled onto campus via a checkpoint off of Tyler Avenue, where staff verified their identification. Media and others, some of whom did include Radford University students, followed the event from afar behind a green snow fence.
The march itself went from the McConnell Library to the area just in front of Moffett Hall, with most participants standing in the quad to listen to the speakers. Many carried signs displaying messages that have been commonly seen during other protests in the ongoing movement.
As they marched, chants included the familiar "no justice, no peace," "Black lives matter" and "hands up, don't shoot."
The march itself was initially scheduled to occur in August, but faced several delays due to issues such as weather.
One of the organizers, Devante Mosley, said he knew the time was right when he woke up Saturday.
"I woke up and it was a beautiful day outside," he said a few hours before the event. "Today's the time."
The march has also over the past week received backlash from numerous conservatives in the area and even Republican gubernatorial candidate Amanda Chase, who criticized Radford University President Brian Hemphill's support of the event. She, along with some other area conservatives, have described the movement as a promoter of Marxist doctrine.
Disparaging remarks about the event were also made on a Facebook page that posted a news article about the event.
On the opposition from local conservatives, Mosley voiced disappointment. But he said he can't control their opinions.
"We are a little sad, but hey, they have their opinions and I have mine," Mosley said. "It is what it is. It's not my job to change their view. It's my job to make sure we are seen."
Tytianna Roberts, a Radford student, voiced a similar reaction to Mosley.
"You just have to respect what they think and know everyone's subject to their own opinion," Roberts said.
Beister, during his talk, spoke about being involved in the protests in Richmond, where he said he was pepper-sprayed and tear gassed by police.
Beister recalled President Donald Trump's visit to Radford in 2016 before his eventual election.
The university community "let him know there are good people who will not tolerate injustice, who will not tolerate racism," Beister said, referring to the president's much criticized track record on race relations and issues related to equality.
Beister also took aim at long-standing institutions such as the health care system and the electoral college, each of which he argued have been discriminatory at times. He praised the ongoing removal of Confederate monuments, which have over the years received criticism for keeping alive racist ideologies.
Breon Case, a Radford senior and president of the university's chapter of the National Pan-Hellenic Council, delivered some of the ending remarks.
"We're tired of being treated like third-world citizens," Case said, adding that the country was built on the backs of African-Americans.
Due in part to the Facebook comments from the march's critics, the Radford event drew concerns of violence between opposing groups.
The speakers on Saturday, however, strongly eschewed using any form of violent methods to relay their points.
"They better be glad we're only seeking equality when we could be seeking revenge," Beister said.
Roberts and Laila Wallace, both freshmen and members of the university's volleyball squad, each said they showed up, in part, to show team solidarity.
"To just support the cause, support the matter," Wallace said. "So we all decided to come together, you know, for a bigger thing than ourselves."
Wallace continued: "I just hope it sends a message to the region and other parts of the world that can take notice, and just make everybody aware of what's happening with the situation that's going on."
The overall message the event intends to communicate is "Black lives matter, and humanity matters," Mosley said.
The message, Mosley said, is aimed at anyone who wants to hear them, whether that be just the local community or even the entire nation.
While passengers from passing cars on Tyler Avenue occasionally heckled the march, no counter protesters were present Saturday, at least based on an observation by Roanoke Times reporters.
One man wearing shorts and a baseball cap, however, did approach the snow fence and briefly shouted profanities before leaving the grounds on foot.
"Black Lives Matter is f------ dead," the man shouted, among other comments.
The university itself did receive some criticism in recent days with the decision to allow the event on campus despite having suspended several students last month for being involved in off-campus gatherings.
Olivia Smith, a junior nursing major who watched some of the event from outside the barricades, said she thinks the university was hypocritical. For example, she said her sorority, which she pays fees to, has been unable to engage any gatherings.
"Campus is allowing this to happen. That's annoying," she said.
Radford University spokeswoman Caitlyn Scaggs wrote in an email that the decision to close the campus was based on visitor and registration requirements that had been in place since the campus reopened in late July.
"The requirements were implemented due to the COVID-19 global health pandemic," Scaggs wrote. "The process was implemented to regulate population density on campus to reduce potential exposure to and spread of COVID-19."
Scaggs said the university's decision on Saturday was in accordance with those requirements and an effort to control exposure to the virus. She said visitor access was set to resume Sunday through the pre-registration process.
DH09192020 RURally p01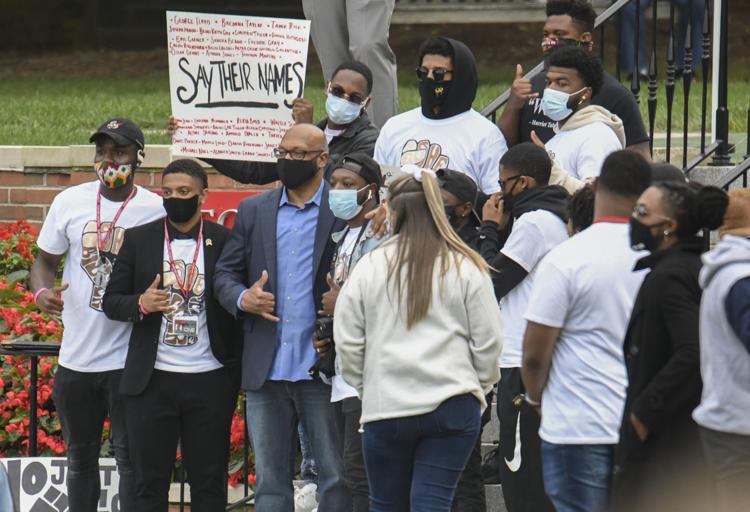 DH09192020 RURally p02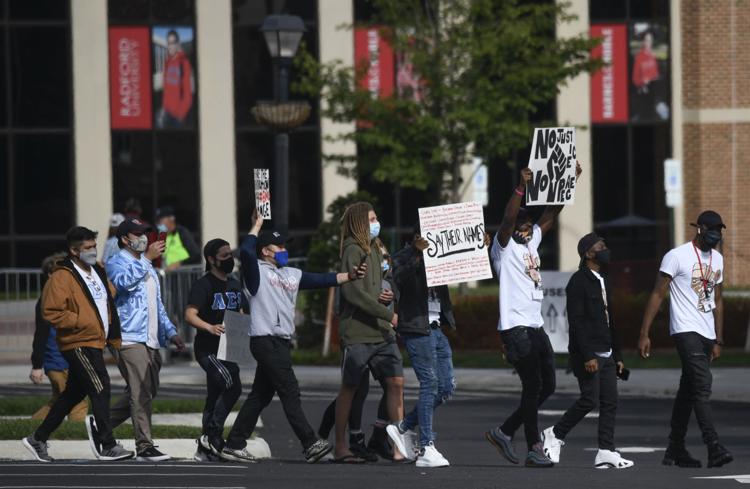 DH09192020 RURally p03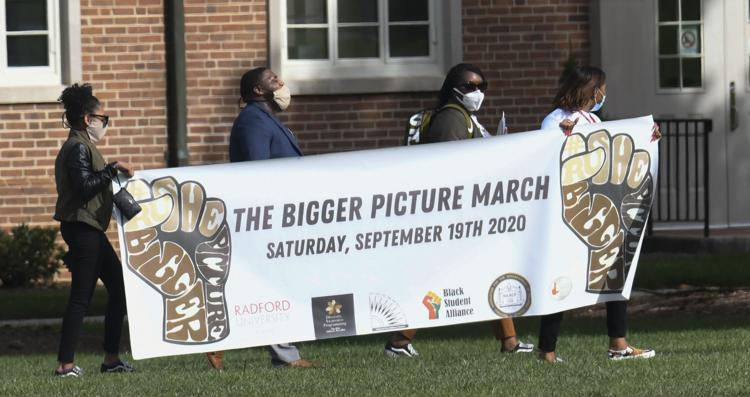 DH09192020 RURally p04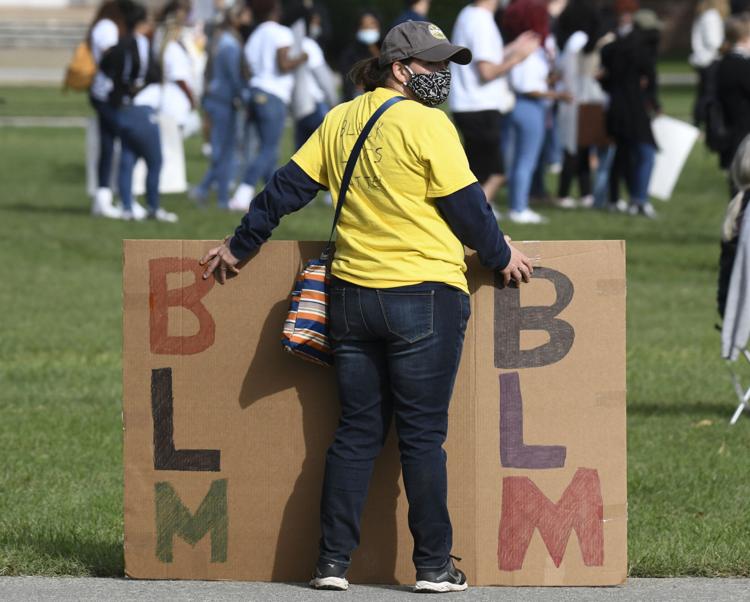 DH09192020 RURally p05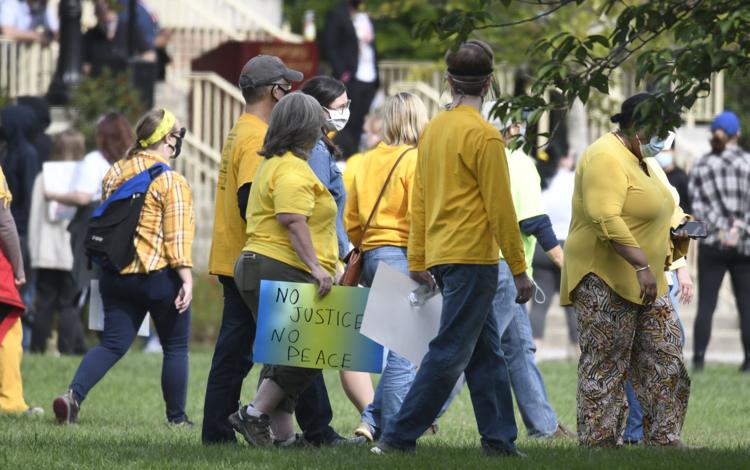 DH09192020 RURally p06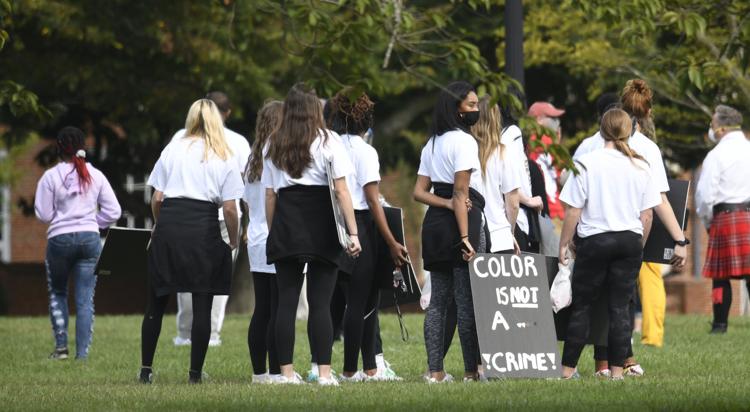 DH09192020 RURally p07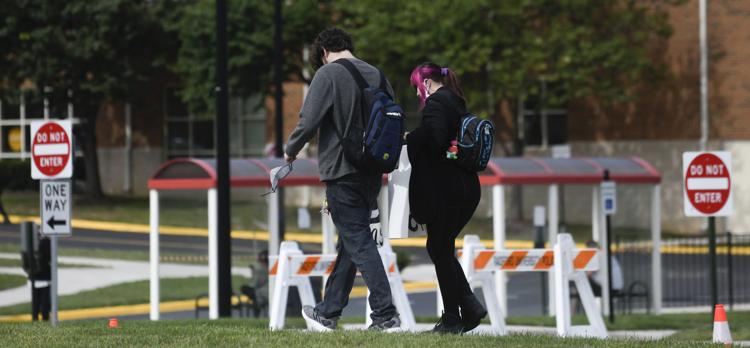 DH09192020 RURally p08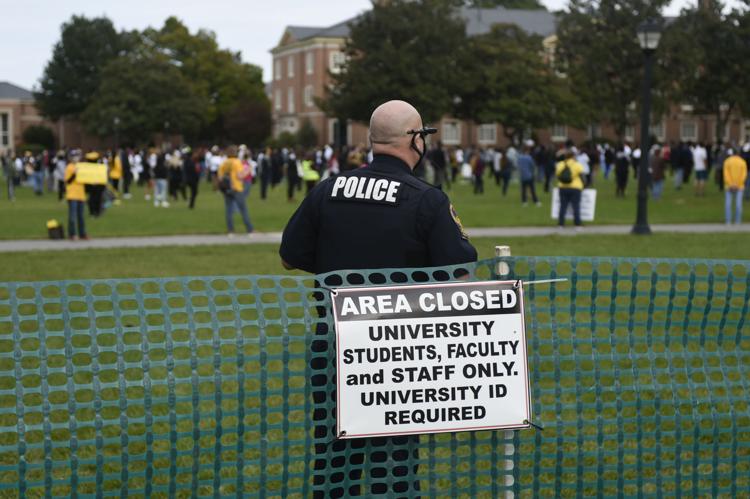 DH09192020 RURally p09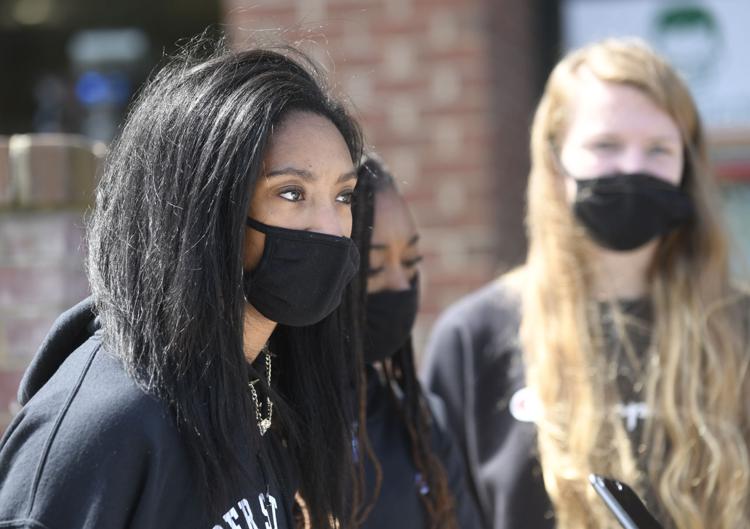 DH09192020 RURally p10
DH09192020 RURally p11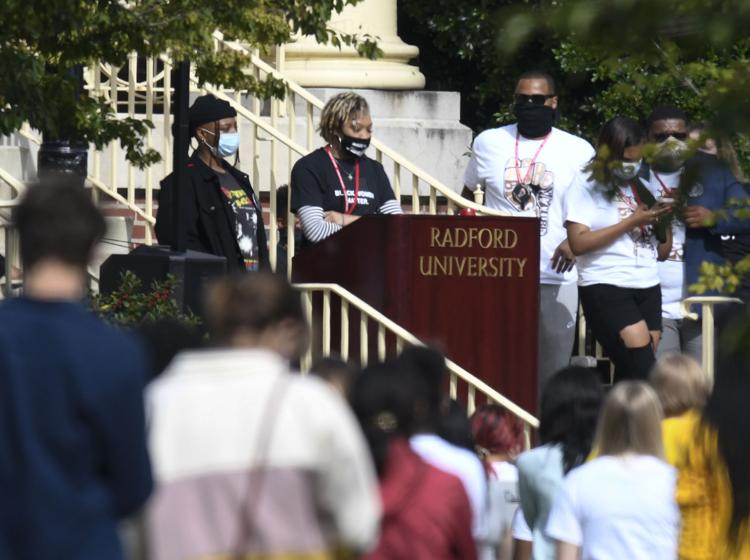 DH09192020 RURally p12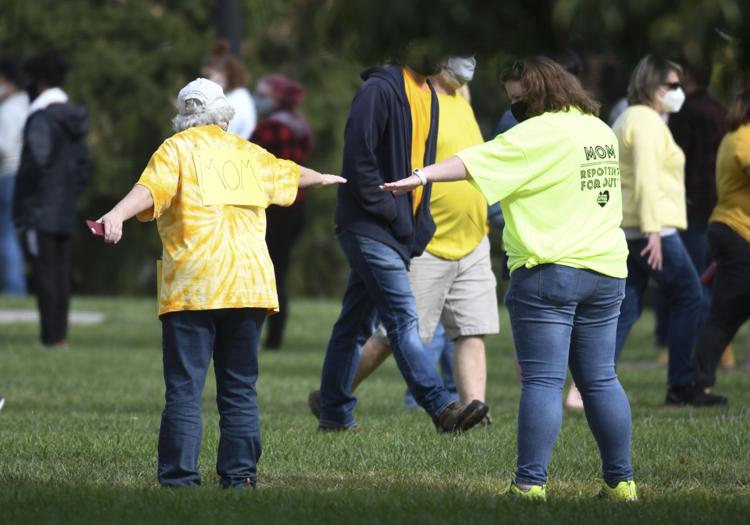 DH09192020 RURally p13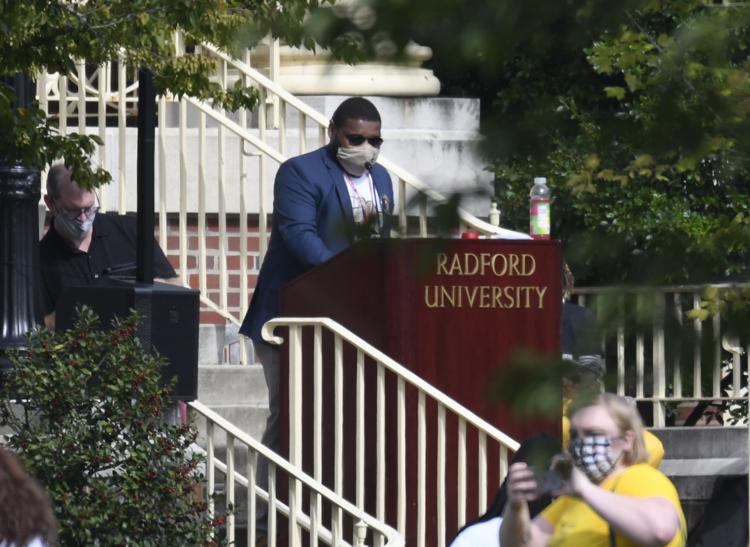 DH09192020 RURally p14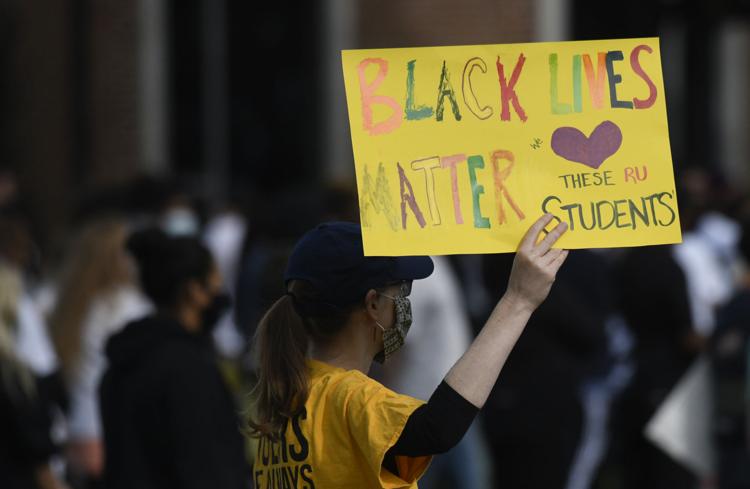 DH09192020 RURally p15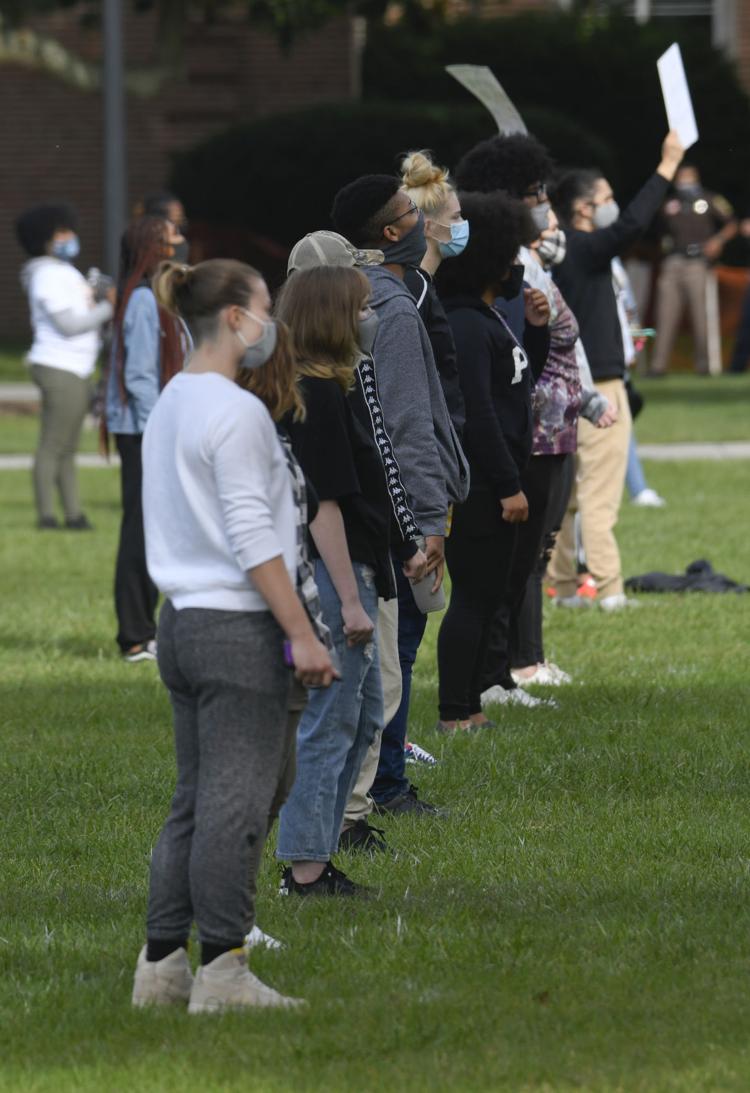 DH09192020 RURally p16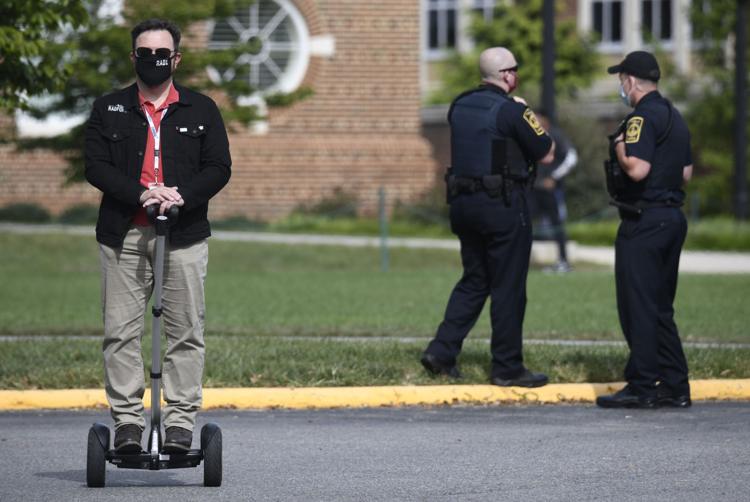 DH09192020 RURally p17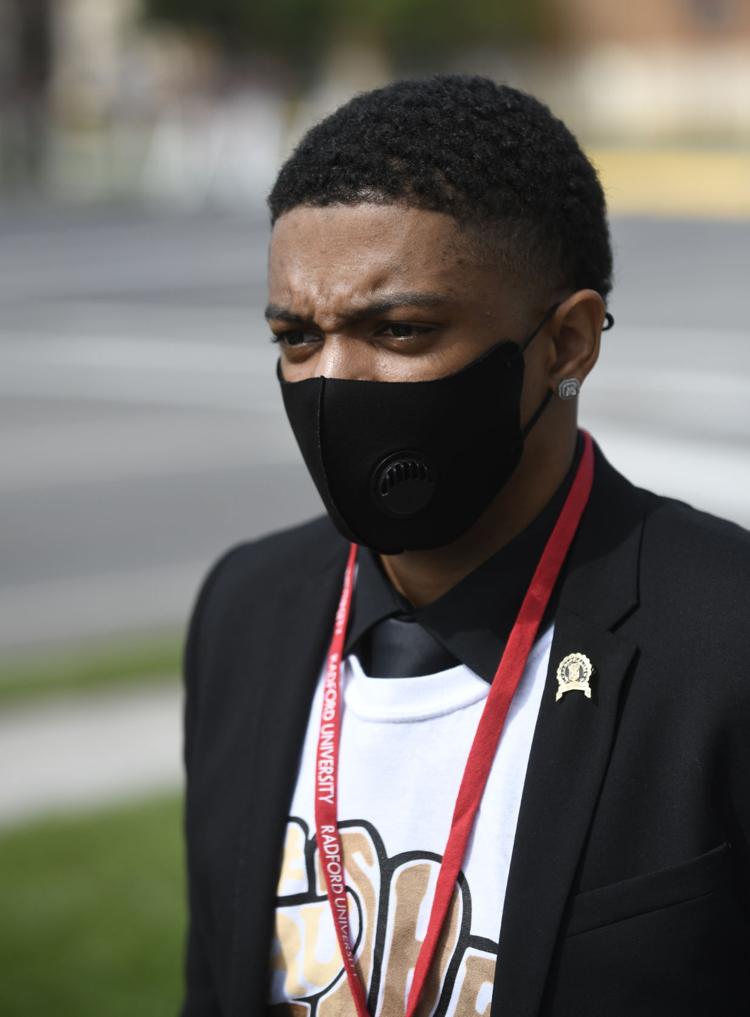 DH09192020 RURally p18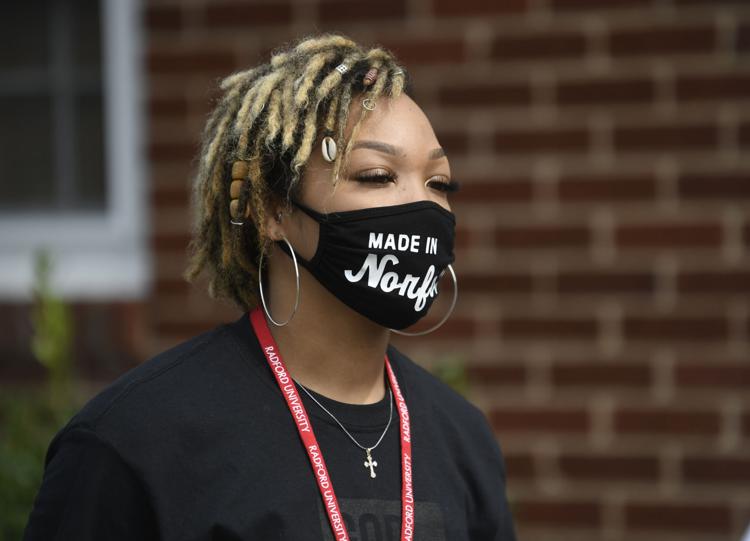 DH09192020 RURally p19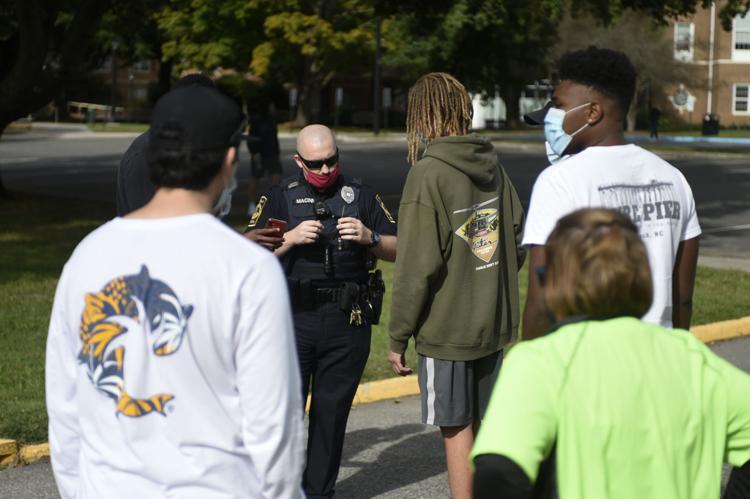 DH09192020 RURally p20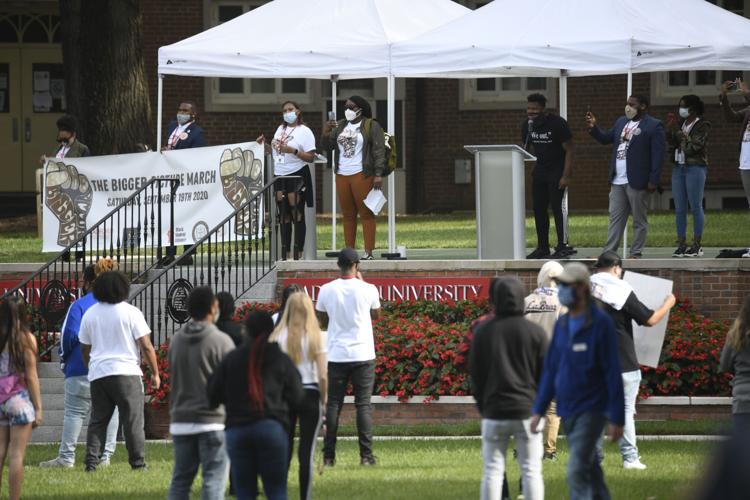 DH09192020 RURally p21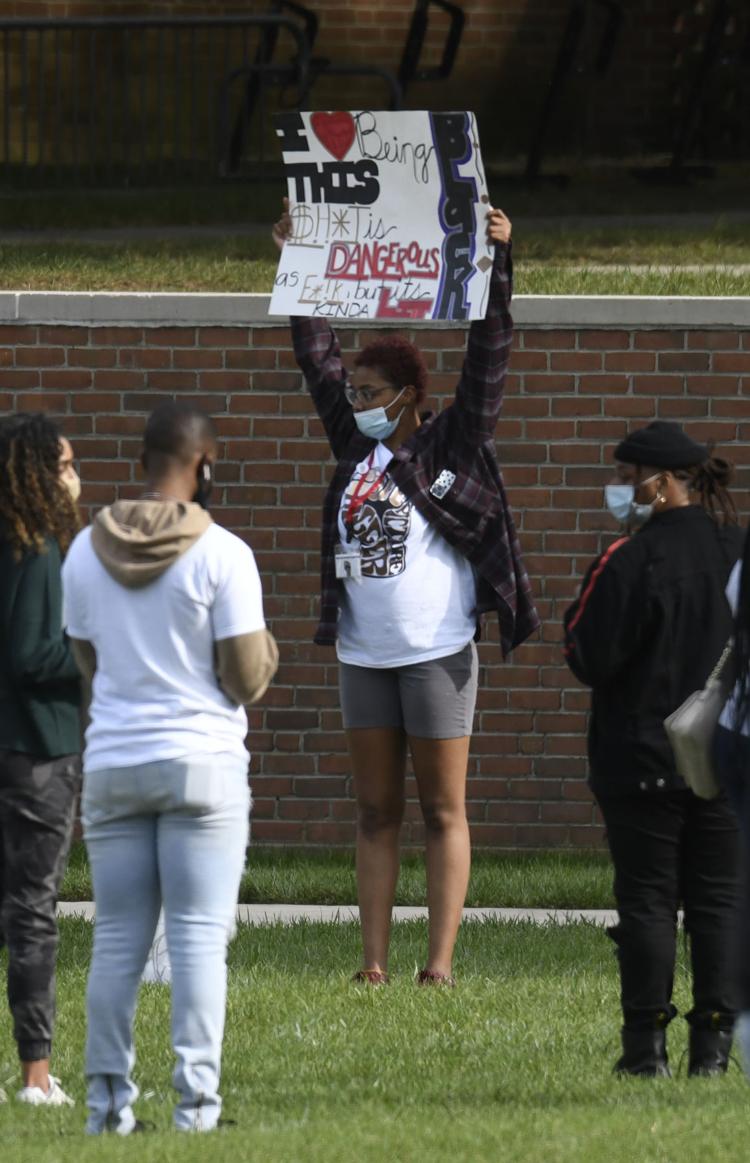 DH09192020 RURally p22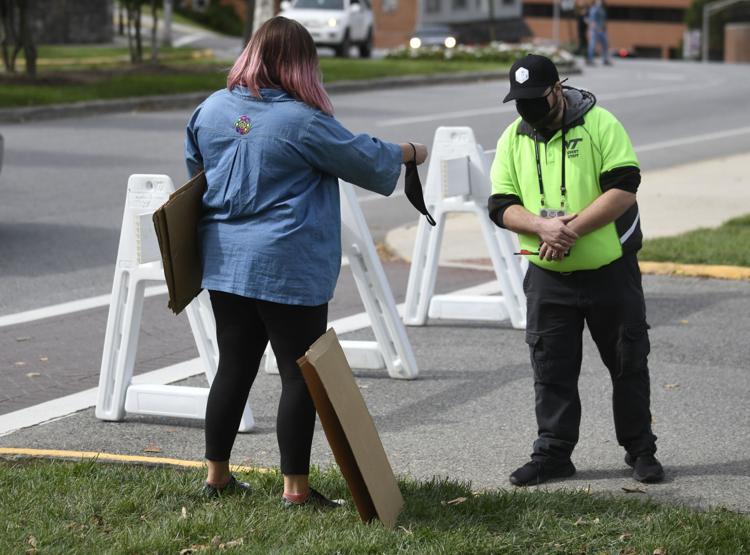 HIDE VERTICAL GALLERY ASSET TITLES
Get local news delivered to your inbox!
Subscribe to our Daily Headlines newsletter.