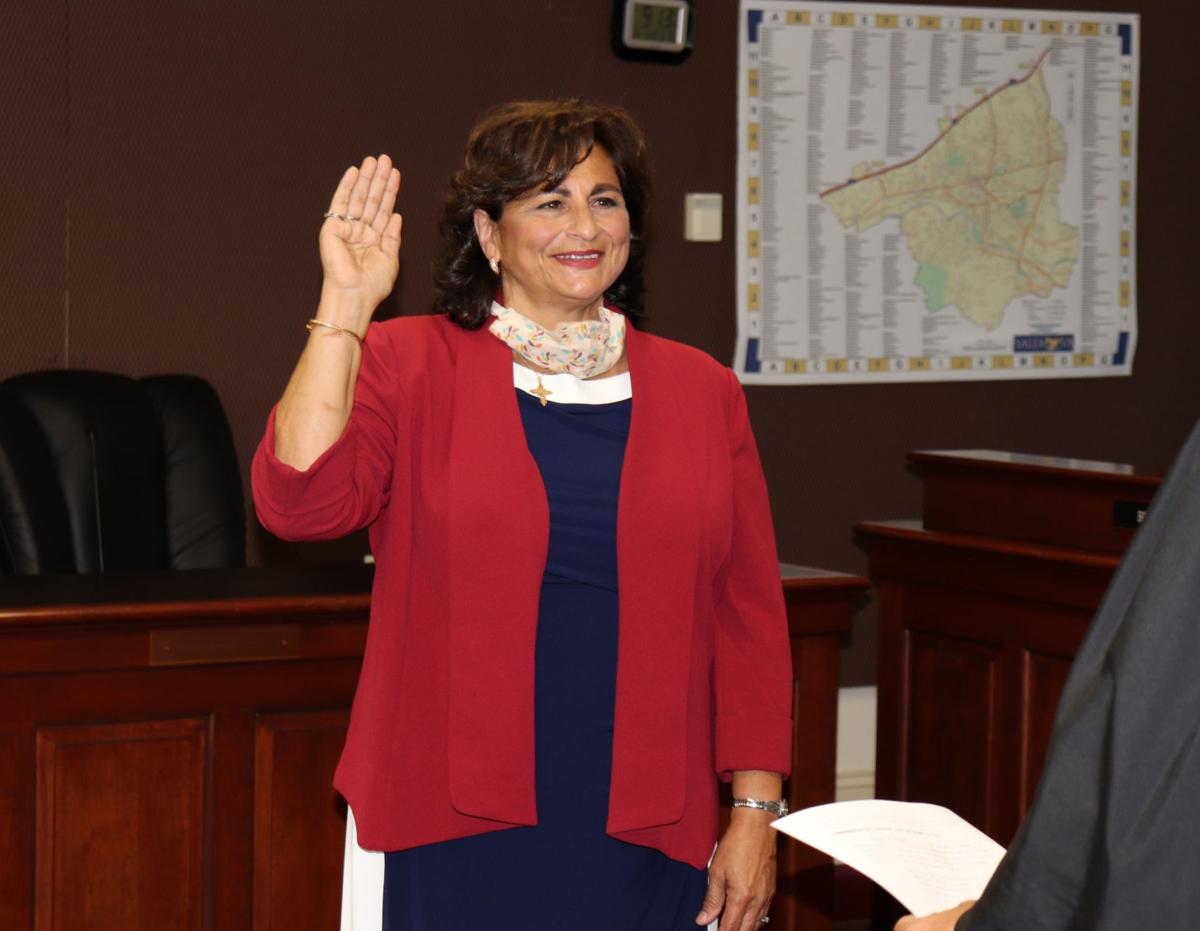 The Salem City Council chose Renée Turk as mayor on Wednesday in a split vote, making her the first woman to hold the job.
The council voted 3-2 to elect Turk, a newcomer to city council, over Bill Jones, who is serving his fourth term. Jim Wallace, also a newly elected council member, was unanimously selected to serve as vice mayor.
"I am honored to have been selected," Turk said. "It was a bit of a surprise. There are five excellent council members and any one of us could be in this position easily because everyone is so geared toward the same goal. And that is to serve the citizens of Salem to the best of our ability."
Turk retired as an account executive at Q99 radio station in 2014. She is a Roanoke College graduate and earned a bachelor's degree in business administration, economics and education.
Salem has a city manager form of government, in which the manager is appointed by the city council as the chief executive for day-to-day operations of the city government. The mayor is selected every two years from among members of the council and charged with presiding over council meetings, according to the city charter. The mayor typically serves as a public face for the city, which has an estimated population of 25,300.
During Wednesday's meeting, councilman John Saunders nominated Jones to be mayor. Jones seconded the motion.
Mayor Randy Foley then read a statement, which said he was honored to have served as mayor for the last 12 years and was proud of what the council had accomplished despite the pandemic and economic setbacks.
"My colleagues interpret the results of last month's election differently than I do," he said. "They conclude I no longer deserve the privilege of serving as mayor of Salem for the next two years. Although disappointed in their opinion, I am honored to make the following motion."
Foley then nominated Turk to serve as mayor.
"It is about time, it is her time, and most importantly, it is our time," Foley said. Wallace seconded the motion.
Each council member was asked to say aloud the name of the person they wished to serve as mayor. Turk, Foley and Wallace voted for Turk. Jones and Saunders voted for Jones.
When asked about his statement, Foley said he thought the results of May's election were a reflection of those who were on the ballot, not the city council's performance as a whole. But he said his colleagues thought differently — that the citizens indicated they wanted a change in city leadership.
In May, Jones and councilman James Martin ran for reelection against Turk, Wallace and local resident Hunter Holliday.
Turk received the highest number of votes, 1,886, followed in order by Wallace, Jones, Holliday and Martin. Voter turnout was the highest it had been in the last three city elections, at 18%, and two-thirds voted by absentee ballot in the face of the coronavirus pandemic in the municipal election that was delayed to May 19. Turk previously ran for city council in 2018 and lost by 79 votes.
"It's an exciting, but challenging future for every city," Turk said. "We're going to work together to keep the quality of service our citizens expect. And we want to listen to the citizens of Salem. Every member of council has open ears and is willing to hear what people have to say."
Get local news delivered to your inbox!
Subscribe to our Daily Headlines newsletter.