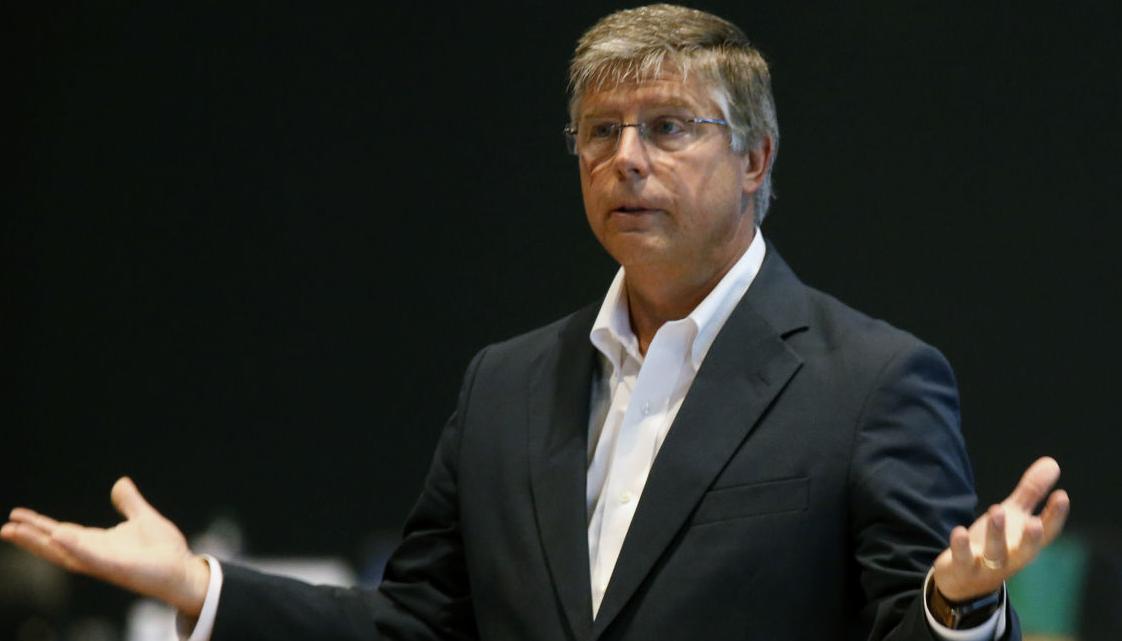 RICHMOND — Virginia Democrats this week defeated numerous bills from Republicans attempting to rein the governor's emergency powers while bolstering those of the General Assembly.
Gov. Ralph Northam has had sweeping authority to handle Virginia's coronavirus pandemic, shutting down businesses and schools, ordering people to wear face coverings, and limiting how many people can gather in one place.
"The executive branch has been singularly making law for some time," said Sen. David Suetterlein, R-Roanoke County.
Tired of being largely relegated to observers, some lawmakers — mainly Republicans — wanted to curb the governor's powers. They proposed several bills, all of which died in committees.
"It is essential to our way of government that policy is made by the people's representatives, not by the executive branch," said Del. Les Adams, R-Pittsylvania.
Currently, a governor's executive order issued under an emergency declaration can last until June 30 following the next regular session of the General Assembly, which starts in January. The Republican proposals would have set various expiration times, such as 30, 45 or 60 days. The policies in the orders could continue if the governor called the part-time legislature for a session to take action on them.
"We've seen some major policy decisions taking place," said Sen. Steve Newman, R-Lynchburg.
The Senate Committee on General Laws and Technology defeated a batch of bills on Thursday from Sens. Mark Peake, R-Lynchburg; Ryan McDougle, R-Hanover; Bill Stanley, R-Franklin County; Newman and Suetterlein on a party-line votes of 8-6. The day before, the House Public Safety Committee defeated legislation from Dels. Mark Cole, R-Spotsylvania, Israel O'Quinn, R-Washington, and Adams on a party-line votes of 13-9
"Tyranny," Stanley chanted as he walked out of the Science Museum of Virginia, where the Senate is meeting, as the results of the vote were announced.
The Northam administration opposed the legislation.
"The language in the bills are dangerous and pose a constraint on the executive's ability to assess and respond and to mitigate emerging threats," said Rita Davis, counsel to Northam. "The chief executive, with the power vested by the constitution, needs the ability to react quickly and flexibly and decisively in countering any threat that poses itself to the commonwealth of Virginia."
Republicans argued that other states have limits on the duration of emergency orders from the governor. They tried to pitch this as a nonpartisan issue, encouraging their Democratic colleagues to envision a Republican in the executive branch.
"I don't think when I'm governor you'll want me to have this power, so I'm doing this for you," Stanley said. "I'm just joking."
Democrats weren't swayed by that argument.
"What our governor has done is what had to be done," said Sen. John Bell, D-Loudoun. "Any bills that would restrict the governor's power or hurt the governor's ability to do this would be very dangerous."
There were at least two Democrats in the Senate — Sens. Lynwood Lewis, D-Accomack, and Chap Petersen, D-Fairfax City — who were interested in the idea of limiting the governor's powers. Neither of them sit on the General Laws committee.
During a debate last week about the issue of the governor's emergency powers, Sen. John Edwards, D-Roanoke, said he agreed with the wide latitude the governor has to issue executive orders because the pandemic could last a long time.
"This pandemic is a moving target," Edwards said. "It's like a wild fire."
Petersen challenged Edwards about the governor issuing orders for an extended period of time.
"At some point, we have to resume the role of democracy," Petersen said.
Lewis said the special session the General Assembly is currently doing is evidence that lawmakers can reconvene during an emergency to debate policies.