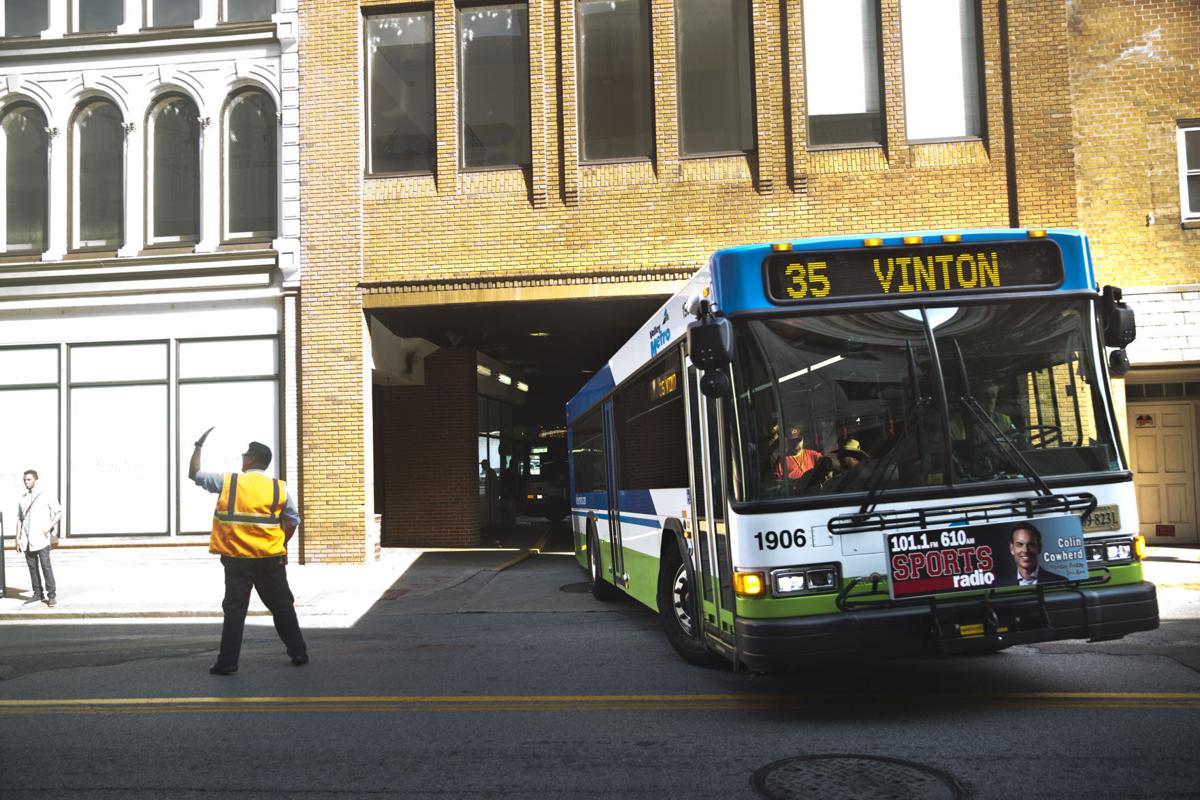 Greater Roanoke Transit Co.'s plan to build a new bus station downtown isn't dead, but it has been delayed.
On Tuesday, the Roanoke City Council approved extending deadlines that would allow the city and GRTC to finalize property deals that would ultimately fulfill GRTC's wish to build a bus facility along Salem Avenue and Third Street in Roanoke.
The city's proposed plans for that site were rejected by the Roanoke Board of Zoning Appeals on Aug. 12. However, GRTC and Roanoke officials announced last week that the city would pursue zoning changes that would allow the station to be constructed there, anyway.
The city council approved two separate ordinances that effectively delay bus station-related projects until 2021.
Roanoke's deadline to trade a city-owned parking lot at Salem and Third, where GRTC wants to build a new outdoor bus station, in exchange for the current Campbell Court bus station property was moved from Sept. 30 to March 31, 2021.
The next part of the plan calls for the city to then sell Campbell Court to development group Hist:Re Partners in exchange for property located at 7 South Jefferson St. owned by Rutherfoord Partners, which Roanoke would use for an Amtrak passenger facility. The deadline for closing that part of the deal was moved from its original date of March 31, 2021, to June 30, 2021.
Both ordinances passed 6-0, as Vice-Mayor Joe Cobb conducted the meeting in Mayor Sherman Lea's absence.
Roanoke and GRTC had been working on plans to build the new bus station along Salem Avenue since January 2019.
The proposal met stiff opposition from business owners and some residents who live on the 300 and 400 blocks of Salem Avenue, several of whom spoke against the project during the BZA meeting when it rejected the city's plan in a 5-2 vote.
The project also calls for Hist:Re Partners to redevelop the Campbell Court property, located along Campbell Avenue Southwest in Roanoke.
In other council action Tuesday:
n The council approved an amendment to the approved sale of a city-owned parking lot to the Roanoke Higher Education Center, which will be used as a pedestrian plaza that will include historical information about the Gainsboro neighborhood.
The project had been controversial when first proposed last year because neighborhood activists said it reminded them of a historical period when Roanoke government bulldozed Black neighborhhods in the 1960s in a program called urban renewal.
But on Tuesday, council members praised the higher education center's executive director, Kay Dunkley, who informed the council of plans to include Gainsboro advocates in creating a plaza that not only would provide pedestrian access for the center, but would include seven panels dedicated to telling the story of the historically Black neighborhood.
Council members Anita Price and Michelle Davis each thanked Dunkley for getting citizens involved in planning the plaza. The amendment calls for the city to approve all plans before construction begins early next year.
n The council unanimously passed a resolution urging the corporate owner of The Roanoke Times to keep the newspaper's page designers and copy editors in Roanoke, rather than move the jobs to Wisconsin and Indiana.
Lee Enterprises, the newspaper's owner, informed the Timesland News Guild last week that it will go through with its plan to consolidate design work for multiple newspapers in a Midwestern hub, which will result in the loss of 10 jobs in Roanoke.
Get local news delivered to your inbox!
Subscribe to our Daily Headlines newsletter.