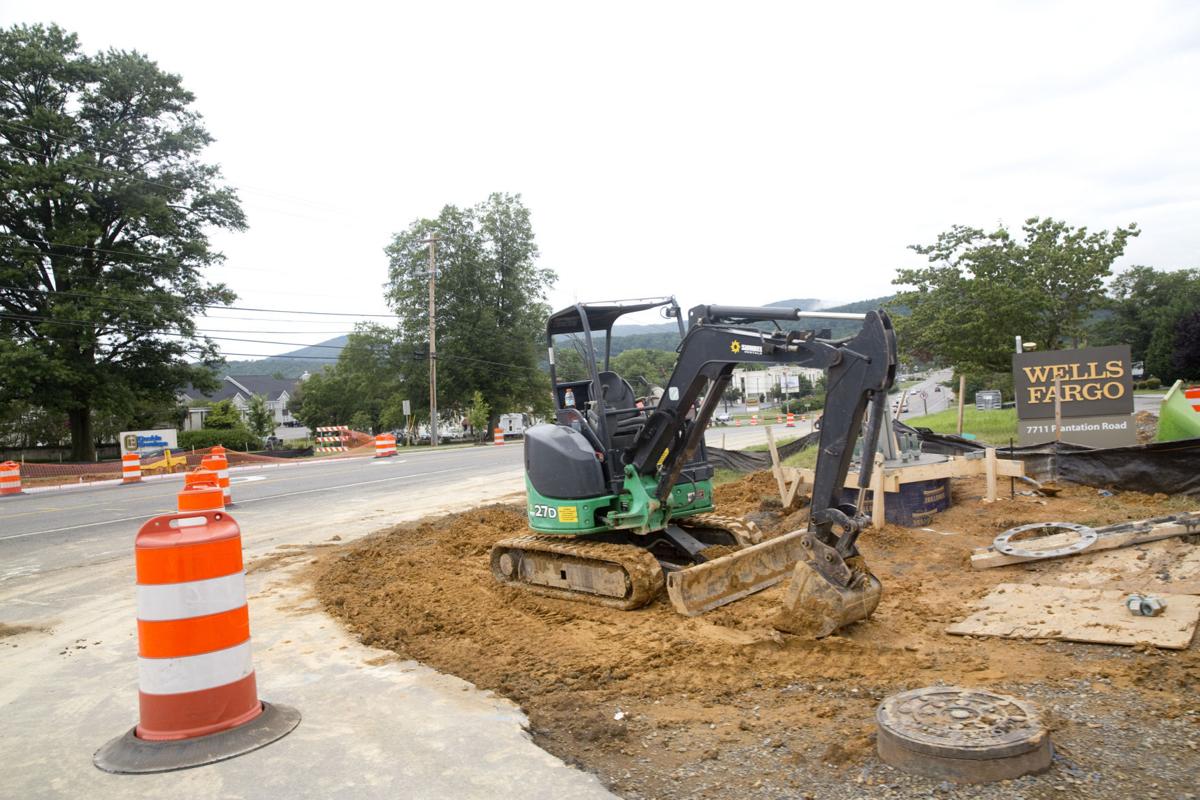 The Roanoke County Board of Supervisors voted unanimously Tuesday to approve a Hollins area plan that prioritizes traffic, pedestrian and community facility improvements.
The Hollins plan will be incorporated into the county's comprehensive plan and its recommendations will be implemented over a 20-year period. It calls for pursuing mixed-use developments, improving traffic flow, expanding bike and pedestrian access and rebuilding the Hollins public library.
The planning commission approved the draft at its meeting in early May after hearing from more than a dozen residents — most of whom approved of the recommendations, especially regarding traffic and road improvements.
The county chose Hollins as a study area because of its proximity to Interstate 81 and Hollins University, making the area a major corridor for residents and visitors. It has the highest concentration of employment and the most visited community spaces in the county. More than 35% is agricultural or vacant land, and nearly 30% is commercial.
Much of the plan focuses on transportation projects that will make the area more accessible to people walking and cycling. The plan recommends constructing sidewalk and bike lanes on Peters Creek Road from Williamson Road to Barrens Road. It also recommends building pedestrian accommodations on Williamson Road and Walrond Drive to safely connect different areas of Hollins.
Planning Director Philip Thompson said he heard from residents and visitors that they wanted to walk from their neighborhoods to community facilities, commercial areas and restaurants.
Some pedestrian and road improvements are already underway, with most being funded through state and regional grants, Hollins District Supervisor Phil North said. The county hopes to continue pursuing those funds for future projects.
The plan also emphasizes needs at the Hollins public library branch, which averages 600 visitors per day and is the second busiest in the Roanoke Valley system. The Hollins branch reached its capacity in 2018, which means it cannot increase the number of visitors or its circulation without a larger building.
The county is looking to rebuild the library in a more centralized location — a request heard from multiple citizens — or to rebuild and modernize the current location.
The county also plans to prioritize parks and recreation, landscape improvements and greenway connection opportunities. The county has made it a priority to protect the scenic views of the Read Mountain Preserve.
In February, Roanoke County used a grant from the Virginia Outdoors Foundation to purchase 300 acres adjacent to the preserve that more than doubled its size. Parks and recreation officials said it will be kept as open-space land with hiking trails, picnic facilities and a new trailhead.
The county is also looking to pave the existing trail at Hollins Park and improve the playground, basketball court and picnic shelter at Sadler Park.
Later this year, the county will be updating its master plan for parks and recreation, which will evaluate resident needs including walking paths, restrooms, picnic areas, shelters, benches, pet stations and accessible playgrounds. These suggestions will be implemented into the Hollins area plan as funding becomes available.
Get local news delivered to your inbox!
Subscribe to our Daily Headlines newsletter.