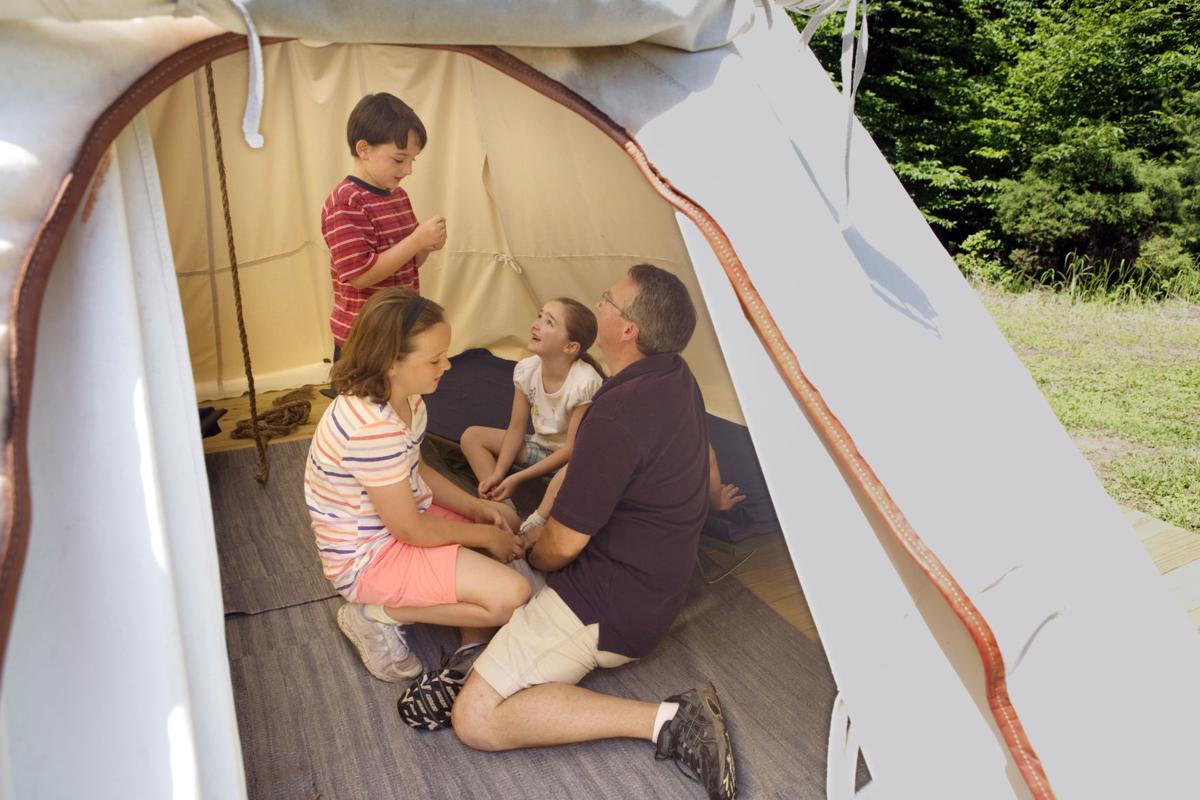 Roanoke County is seeking to purchase a piece of land to expand its outdoor camping offerings at Explore Park.
The county wants to acquire two acres on Chestnut Ridge Road, right off Rutrough Road, from the landowner willing to sell the property. The plan is to turn the land into a campground for RVs or other camping structures, Doug Blount, director of parks, recreation and tourism, told the Roanoke County Board of Supervisors on Tuesday.
Explore Park currently has a campground with yurts and cabins that are equipped with heating and air conditioning, but not water and sewage. People can book spots at that campground for RVs, but the park is looking to fill it out with cabins and establish a separate RV site.
The area on Chestnut Ridge Road that would be for the RVs is near the public water and sewer system. This would allow the park to expand the number of cabins, and hook those structures up to water and sewer.
The property was recently assessed at $41,800. A residence in poor condition on the land would be demolished.
Blount said the camping options offered have been well received. He said there are often RVs visiting throughout the year, including in colder weather.
"We've had a good number of our weekends sold out since last Memorial Day," Blount said.
The board of supervisors agreed to delay taking action on a special-use permit for the Smith Gap Landfill.
The special-use permit includes conditions that would limit Bradshaw Road traffic if trash-hauling methods changed.
The permit does not specify the method of transportation that would be used for the landfill, which leaves the possibility the resource authority could choose to change how the region hauls its trash.
The Roanoke Valley has relied on Norfolk Southern to move its garbage by rail — hauling it from the Tinker Creek Transfer Station in Roanoke to the Smith Gap Landfill in Roanoke County.
Supervisor Martha Hooker requested that action be postponed on the permit until March of next year to give people more time to educate themselves.
Get local news delivered to your inbox!
Subscribe to our Daily Headlines newsletter.