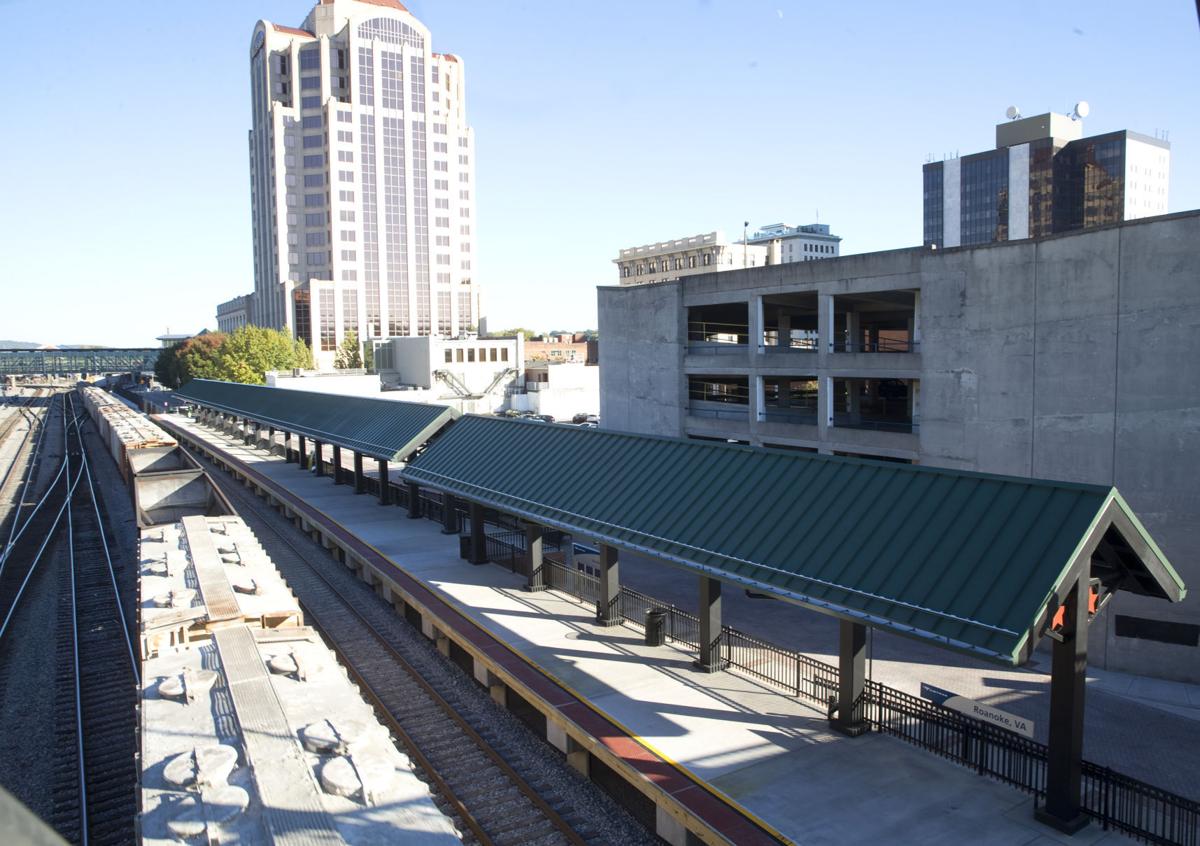 Purchasing tickets
Tickets can be purchased via Amtrak.com, the Amtrak mobile app, on board or by calling 800-USA-RAIL.
Schedule
Depart Roanoke: 6:19 a.m.
Return to Roanoke: 9:55 p.m.
Depart Roanoke: 8:40 a.m.
Return to Roanoke: Varies
You can find a map of the route here.
New River connection
The Smart Way bus will service the platform with a nearby stop at Jefferson Street and Norfolk Avenue twice daily seven days a week. The bus runs between Campbell Court and Squires Student Center at Virginia Tech.
Departures: 5:40 a.m., Monday-Friday and 7:45 a.m. Saturday and Sunday
Arrivals: 10:15 p.m., Monday-Friday, 9:40 p.m. Saturday and 10 p.m. Sunday
On board food and drink
Sandwiches, pizza, snacks and beverages including liquor, wine and beer are available for an additional fee. Credit cards are accepted. You may also bring your own food and beverages on the train.
Internet
Basic Wi-Fi is free on board but does not allow high-bandwidth activities.
Pet policy 
Baggage
Each passenger can bring two items no larger than 14x11x7 inches and weighing up to 25 pounds each, plus two items no larger than 28x22x14 inches and weighing up to 50 pounds each, all at no charge. The fee for excess bags is $20 apiece, with a maximum of two excess bags.
Parking
Parking lots and garages dot the area within walking distance of the platform. The closest, the Roanoke Station Garage at 33 Salem Ave., charges $5 a day.