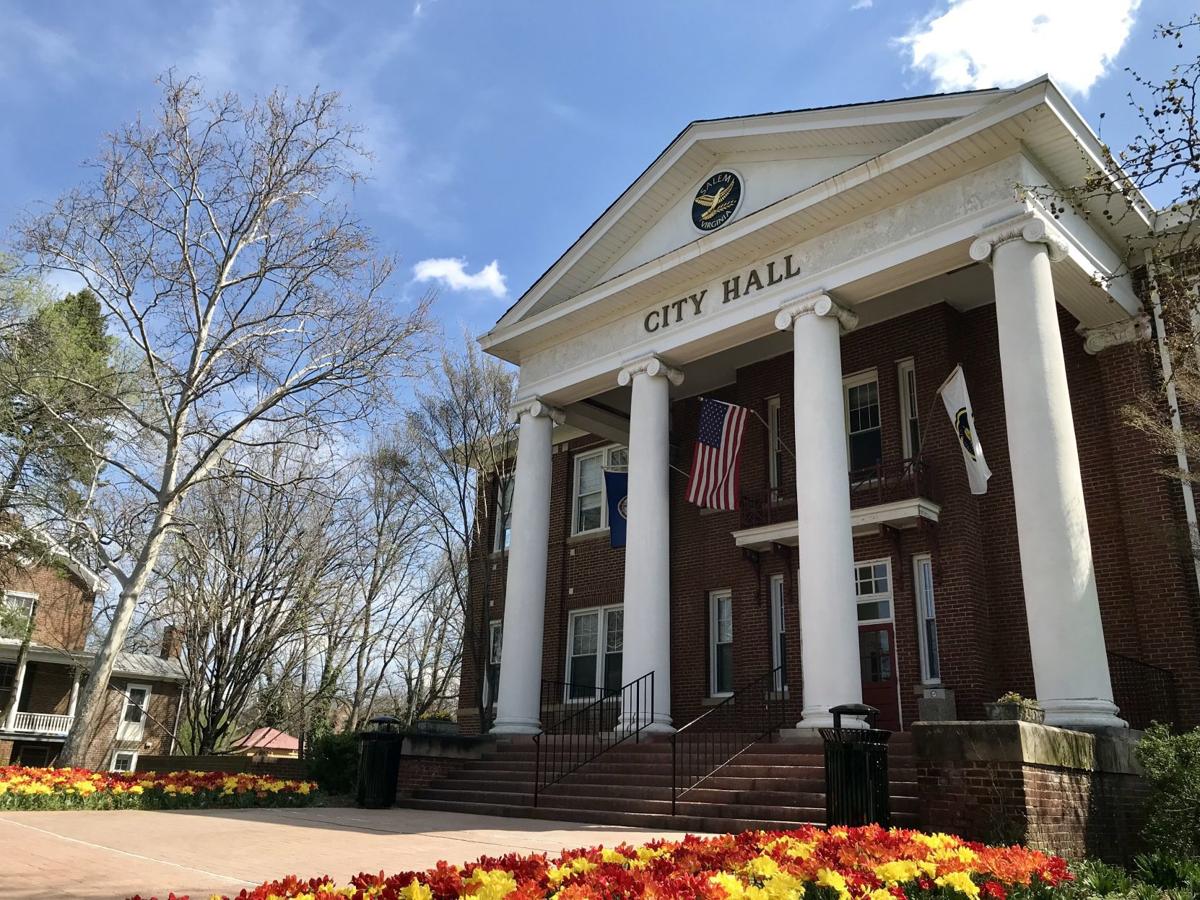 The Salem City Council declined for now to declare the city of 25,000 a Second Amendment sanctuary after two dozen people showed up to a council meeting in support of it.
Gun rights advocates sporting orange "Guns Save Lives" stickers filed into the city council chambers Monday night. At the beginning of the meeting, Mayor Randy Foley read a statement addressing the issue.
"Salem does not have the authority to change the Constitution nor do any of us have the least bit of interest in violating anyone's rights," he said.
The Salem City Council does not offer a public comment period on its agenda, so no one was able to speak for or against the movement.
Second Amendment advocates, rallied by the interest group the Virginia Citizens Defense League, recently have packed local government meetings across the state, calling on boards and councils to pass resolutions declaring their localities gun rights sanctuaries.
The movement comes in response to the November election, in which Democrats won control of both chambers of the General Assembly, and to gun control bills filed by Democratic legislators in advance of the January session.
As more localities consider becoming Second Amendment sanctuaries, Del. Jay Jones, D-Norfolk, asked Virginia Attorney General Mark Herring, a Democrat, for a formal opinion about the designation.
Jones said such an opinion would be helpful to localities as they receive requests to join the Second Amendment sanctuary movement.
"Moreover, I worry that the absence of such an opinion could hamper the legislature's ability to duly consider and pass gun safety legislation next year," he wrote.
A spokeswoman for the attorney general, Charlotte P.L. Gomer, wrote in an email Tuesday to The Roanoke Times that the office generally doesn't comment on pending opinion requests. But Gomer noted the resolutions appear to be symbolic given that no new laws have been considered or passed.
"It's not clear what a Second Amendment sanctuary is, what its proponents are hoping to accomplish, or what authority they think they have to preemptively opt-out of gun safety laws, but if the Virginia Citizens Defense League is circulating it you can bet it's a bad idea," Gomer wrote. "If the General Assembly passes new gun safety laws, as Virginia voters demanded just a few weeks ago, we expect that everyone will follow the law and keep their citizens safe."
Foley said Tuesday that Salem wanted to wait for the attorney general's opinion before bringing the issue before the council.
The Roanoke City Council took a similar approach last week. The council decided not to consider the resolution because the city has neither the authority or intent to violate the U.S. or Virginia constitutions.
"I see no need or benefit to any action by this city validating what the Constitution already guarantees," Roanoke Mayor Sherman Lea said Dec. 2.
There are now 63 Second Amendment sanctuary counties, cities and towns in Virginia, according to the Virginia Citizens Defense League, with the Bedford County Board of Supervisors joining the list in a vote Monday that drew more than 1,000 people to Liberty High School.
Other localities in Western Virginia and Southside that have approved such resolutions include Alleghany, Appomattox, Botetourt, Bristol, Carroll, Craig, Giles, Henry, Halifax, Patrick, Pittsylvania, Roanoke and Rockbridge counties, the town of Rocky Mount and the city of Galax.
Votes are upcoming in Franklin, Montgomery and Pulaski counties as well.
Similar resolutions were approved Tuesday night by governing bodies in Martinville, Nelson County and Altavista.