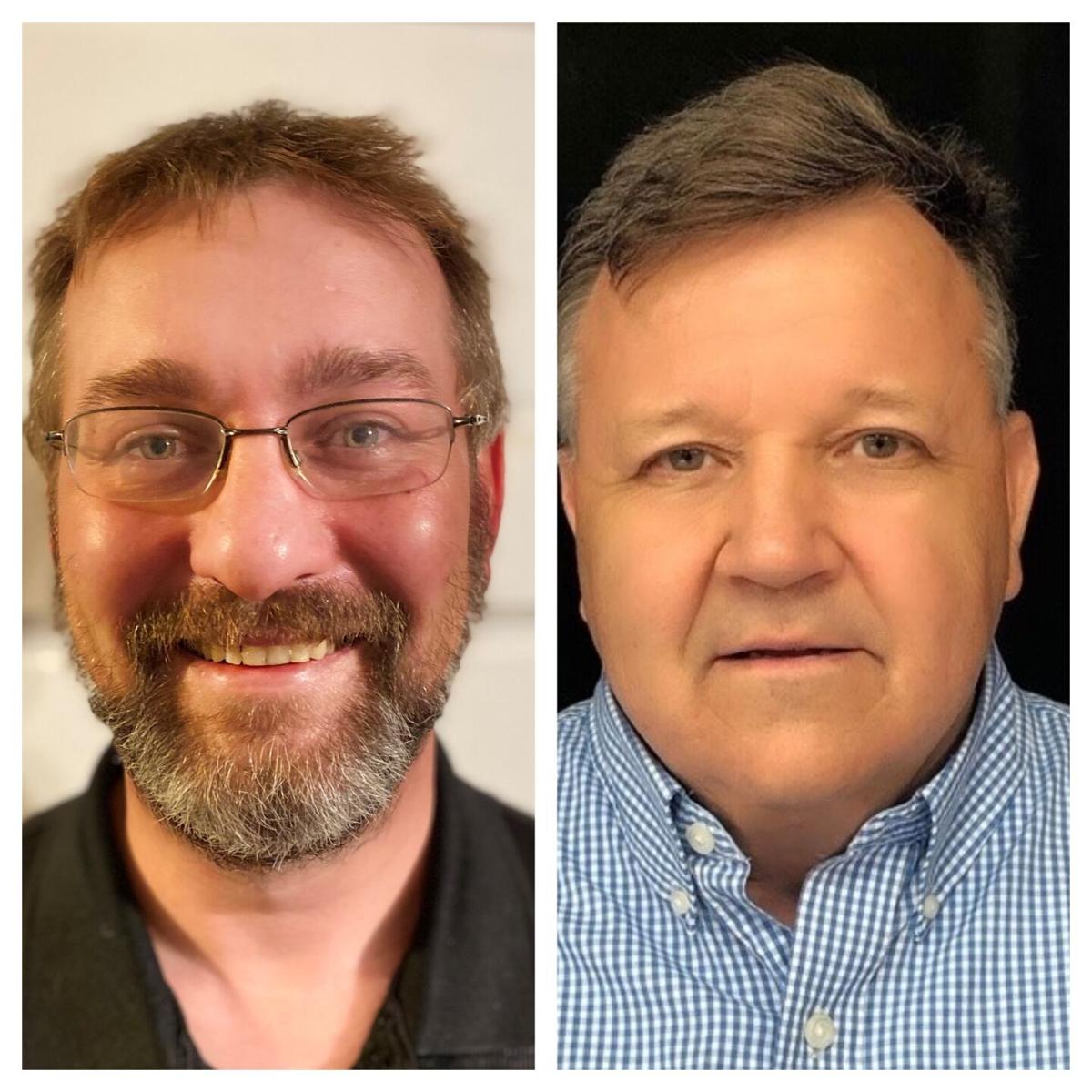 Two more people have announced that they are running for Christiansburg Town Council.
Mike Scarry, 41, and Tim Wilson, 58, have added their names to a race that, as of Thursday, has a total of four candidates.
This election year will result in some significant changes to the town council's makeup as three incumbents whose seats are on the ballot this year aren't seeking reelection: multi-term councilmen Steve Huppert and Brad Stipes and Councilwoman Merissa Sachs, who plans to leave the elected body after serving just a single term.
The other two people running for town council this year are Tanya Hockett and Casey Jenkins.
Scarry said he's always held an interest in local politics. He said he wanted to run in 2019 but a serious injury to his leg prompted him to hold off.
"It's something I've been thinking about for a few years now," he said. "I really think it's a way for me to give a little back to the community."
Scarry owns Hometown Security, which specializes in electronic security systems. He's a native of Northern Virginia, but moved to the New River Valley in 1997 to attend Virginia Tech.
"I loved the area so much, I never left," he said.
Scarry said he wants to bring town government closer to the people it represents. Drawing inspiration from some similar initiatives in the region, he said he'd like to be able to regularly hold town hall-like events to connect with citizens and inform them about the goings-on of town government.
Scarry said he'd like to see the continuance of downtown events as part of greater efforts to attract more foot traffic to that part of town. He praised events such as the annual Food Truck Rodeo and the Wilderness Trail Festival, each of which he said help create a sense of community that he feels can get lost at times.
Scarry said he'd like to push for downtown historic development initiatives similar to what he's seen in Roanoke. He acknowledged the challenges Christiansburg has faced over the years with trying to improve its vibrancy downtown, something he said could be aided by some historically themed initiatives.
Wilson spent two decades in the Army, a career that involved deployments to Grenada and the Gulf War. He said he was also stationed in Germany and present in Berlin when the tearing down of the wall there began.
After retiring from the military, Wilson said he went to work for the Hargrave Military Academy in Chatham where he was a leadership instructor, admissions counselor and then a quartermaster for two years.
Wilson said he relocated to Christiansburg about six years ago and has worked as a sales and business development executive for two companies. He currently works for Duraloy Technologies, a Pennsylvania-based company that describes itself as a leader in the production of castings and assemblies.
Wilson said he also, along with his wife, co-owns Primped 365, a permanent makeup studio in Christiansburg.
Wilson said he's seeking office due, in part, to his disappointment over the clashes he's seen between members of the council.
"Just watching the bickering among the town council members, lack of unity," he said. "In my world, I see them as people who are supposed to be ones making conscious decisions about the betterment of our community, building our community, developing our community. It appears more like they're playing politics instead of 'let's do what's right for Christiansburg.'"
Wilson said he then told his wife one day: "I can either sit here and complain about it or try to make a difference. So, here I am."
"We'll see if I regret my decision," he joked.
Wilson and the other council hopefuls are seeking office amid a rocky period for the council.
Stipes openly stated in at least one previous meeting that the past year has been difficult, and Huppert acknowledged in a recent interview that part of his reason for deciding against reelection is due to the tough period the elected body is passing through.
The council has over the past year engaged in several ethics-related discussions triggered by newcomer Johana Hicks, an outspoken councilwoman who was elected in 2019 after running a campaign that vowed to challenge convention. During her campaign, the councilwoman had received support from a group that had in recent years called for a shakeup of council.
Clashes between Hicks and other council members have not been uncommon, with the councilwoman characterizing the exchanges as nothing more than baseless retaliation against her due to her politics.
Hicks has, among other things, drawn ethical scrutiny over her social media comments. She has particularly clashed with Sachs, who filed an ethics complaint against Hicks over her online comments. Sachs last year even retained the legal services of attorney and former Montgomery County Supervisor Chris Tuck.
Scarry reiterated that he'd like to better bridge citizens and town government, an endeavor he said might reveal if the transparency is as strong as it should be.
"I think the town runs well. [But] obviously, there's always room for improvement," he said. "I want to get more people involved with town government."
Wilson said he hopes to be able to apply some of his business acumen to governance. He said he hopes to better scrutinize the budget and ensure the town is making the best use of taxpayer money.
Hopefully, "town council will allow me the opportunity to try to use those skills in developing Christiansburg," he said.