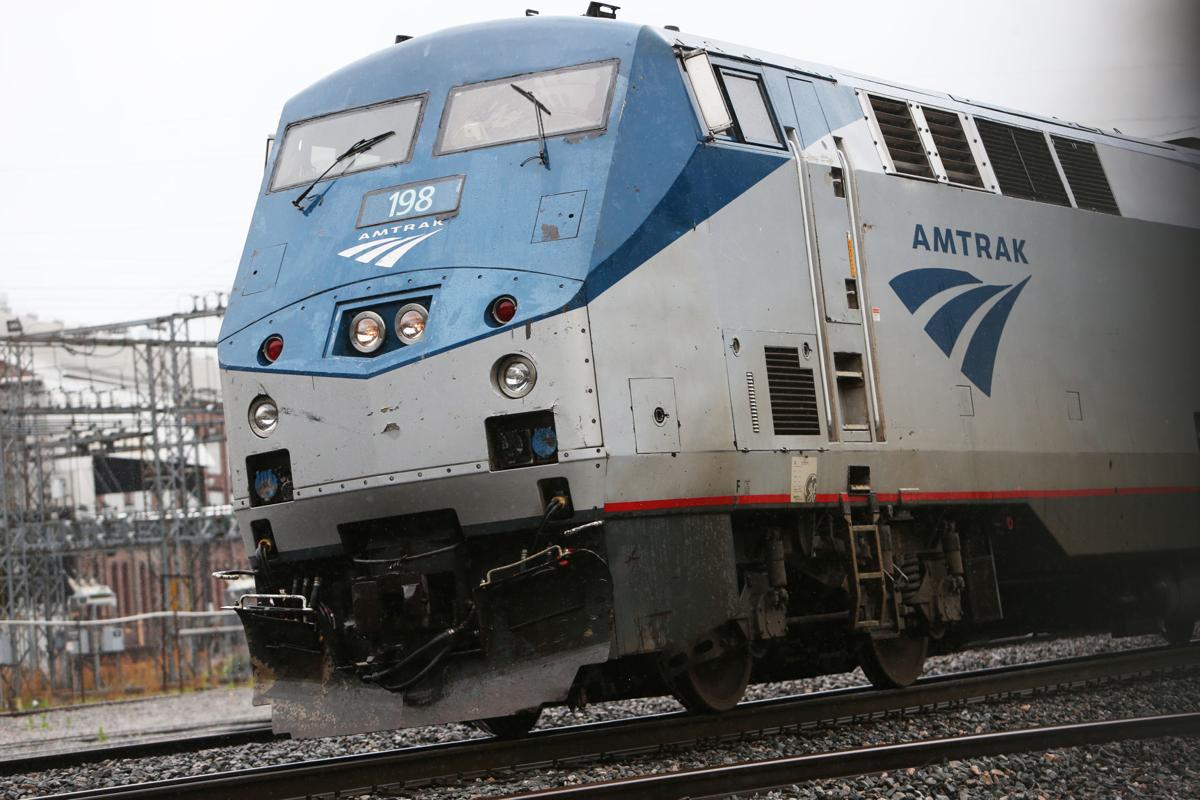 Amtrak plans to launch a second daily passenger train this spring on the route between Roanoke and points to the north and east such as Lynchburg, Charlottesville and Washington, D.C., a rail official said.
It could happen as early as March and as late as June, according to D.J. Stadtler, executive director of the Virginia Passenger Rail Authority.
Stadtler said Thursday that the actual start date, along with the travel schedule, will be announced as soon as possible. A partnership between Amtrak, Norfolk Southern and the state of Virginia was still completing the plan.
However, Stadtler was able to confirm what time the second train appears likely to operate.
Estimates were created to explore the possibility of the Amtrak train stopping in Bedford for a couple of minutes to unload and receive new passengers on its way from Lynchburg to Roanoke and when going the other direction. In those planning documents, the second train to Roanoke would arrive at 1:45 p.m. The second train departing Roanoke would leave at 4:32 p.m.
"Those times are close. We think those times make sense," Stadler said.
No one can say for sure until a final agreement is signed.
If those times become reality, Amtrak would depart Roanoke at 6:20 a.m. on weekdays, as happens now with the first train, and at 4:32 p.m. An incoming train would arrive at 1:45 p.m. and, as happens now on weekdays, at 9:55 p.m. The current weekend schedule is slightly different.
"We want to space the trains apart to allow for various options for people along the Roanoke route, and an afternoon departure heading north does that when paired with the early morning train," said Amy Friedenberger, spokeswoman for the Virginia Department of Rail and Public Transportation.
Amtrak resumed service in Roanoke four years ago after a 38-year hiatus and the Roanoke leg has generated higher than expected ridership. Although usage dipped after the pandemic began, passenger counts have recently been increasing toward normal, Stadtler said.
The number of riders who boarded and who disembarked in Roanoke climbed to near 55,000 during the last completed federal fiscal year before the pandemic, Amtrak reported. Assuming passengers resume riding at pre-pandemic levels, Stadtler predicted the addition of a second Roanoke train will more than double ridership, once word gets out that the second train is operating.
"Certainly, the movement is in a very positive direction," said Ray Smoot, a longtime rail and economic development advocate, former Virginia Tech administrator and current member of the Commonwealth Transportation Board.
Virginia is pouring time and money into enhancements to the passenger rail system. Among the projects, the state plans to continue working toward establishment of the Bedford stop. A just-released feasibility study, which was favorable, contained station-construction cost estimates based on the stop opening for service in 2025. Smooth said Amtrak previously served Bedford.
The partnership has previously agreed Christiansburg will get passenger rail service in 2025. The state has agreed to study the possibility of Amtrak serving Bristol after 2025.
Smoot rode the train during the 1960s when he was a Tech student and could travel between a near-campus station in Christiansburg and Lynchburg, where he is from. The train was a great transportation method for him at that time, he said.
"It will be nice to offer that option again, now that there are a lot more students," Smoot said.