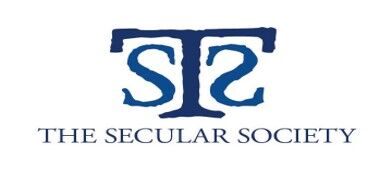 More than 26,000 people in Southwest Virginia will soon have overdue bills owed to Ballad Health and its legacy companies discharged, with no strings attached.
The debts were abolished by a $3 million donation from The Secular Society, a Blacksburg-based nonprofit, through a partnership with New York-based RIP Medical Debt. Using donations, RIP purchases unpaid medical accounts for pennies on the dollar and then forgives the debts.
"The Secular Society sought to restore peace of mind and creditworthiness to people living in Southwestern Virginia who incurred cumbersome medical debt when they sought the basic human right of health care," according to a society news release.
Beneficiaries of the project are expected to receive notification letters later this month, the release stated.
Those helped included thousands in the coalfields region of Virginia. And the list also includes over 100 in the New River Valley.
The debt cancellation is part of a larger $278 million agreement between RIP, a national debt relief organization, and Ballad Health, a regional community health system serving Tennessee and parts of Virginia. RIP purchased 82,000 overdue accounts from Ballad for a fraction of their face value. The bulk of the debts were in Tennessee.
Ballad did not disclose the original value of the debts canceled under the deal.
The relief effort had been underway since January 2020 but faced federal regulatory hurdles, said Anthony Keck, Ballad's chief population health officer. Before a recent change, organizations like RIP were not allowed to purchase medical debt directly from health care providers.
Some providers sell their overdue accounts on the secondary debt market. But Ballad does not, Keck said.
It took time to work through the legal and logistical hurdles to work directly with RIP, Keck said. But the hope is more debt will be forgiven because of the effort.
"We're very happy that RIP reached out to us, and we're excited for this part of the country becoming a national model for solving a little bit of what continues to be … the health care cost crisis," Keck said.
According to U.S. Census data, about 19% of Americans struggled to pay medical bills in 2017. That figure is thought to have ballooned during the coronavirus pandemic and attendant job losses.
Many of the overdue account holders helped by RIP and The Secular Society qualified for full or partial bill forgiveness under Ballad's existing charity care policies. But patients either did not know about the available help or did not apply for it, Keck said.
Ballad has recently changed its charity care system, Keck said, increasing thresholds for full or partial charity care to cover more patients, including those with high-deductible health insurance. And, Ballad has instituted a system to automatically extend charity care to those who qualify.
RIP was founded by two former debt collection executives in 2014. According to its website, Craig Antico and Jerry Ashton decided to use their expertise to create a way to forgive unpaid and unpayable medical debt by using donations to buy large bundles of debt and then forgive it.
The Secular Society was founded in 2013 and donates private funds to a host of community organizations and efforts, many of which benefit women. The Roanoke Times has received a three-year, $300,000 grant from the society to fund investigative reporting.
Neither RIP, nor the Society, work directly with individuals seeking medical debt relief.