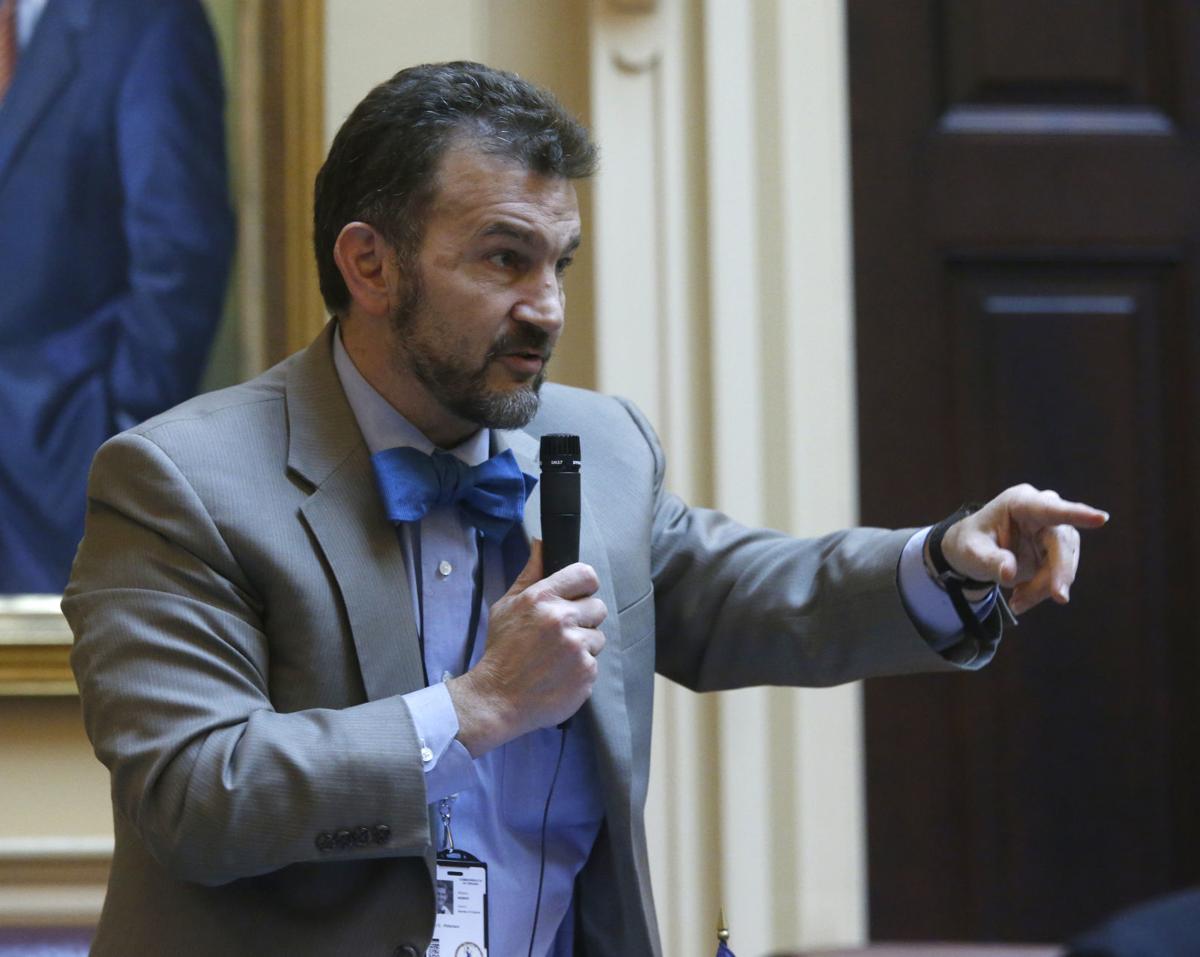 RICHMOND — Gov. Ralph Northam is reviewing what can be done about the May municipal elections after his effort to move them to November failed late Wednesday when the state Senate rejected his recommendation.
Northam wanted to postpone the May 5 elections to Nov. 3, to coincide with the presidential and congressional contests, out of concern about people voting in person during the coronavirus pandemic. Most Democrats supported his proposal, but it gave Republicans and a few Democrats pause.
"It would be a horrible precedent to turn away ballots that have already been cast," said Sen. David Suetterlein, R-Roanoke County.
Under Northam's plan, absentee ballots that already have been cast would have been destroyed, and people would have to vote again in November. Elected officials' with terms expiring June 30 would have seen those terms extended.
The House of Delegates narrowly approved Northam's recommendation 47-45, but the Senate declined to take up the proposal. Both chambers are controlled by Democrats.
"Governor Northam is grateful that the House of Delegates made the common-sense decision to move these elections to November," Alena Yarmosky, Northam's spokeswoman, said Thursday. "He will carefully review next steps, given the actions of the Senate."
More than 50 localities have May municipal elections scheduled, including Salem, Vinton, Boones Mill, Rocky Mount and Radford, all of which have open seats on their city and town councils.
Sen. Chap Petersen, D-Fairfax City, who opposed Northam's recommendation, said he had legislation drafted to move the May elections to June 16 and the party primary from June 23 to July 28.
Northam has used his executive power to delay the June 9 congressional primaries by two weeks, to June 23.
Petersen said moving the municipal elections to June would allow the elections to take place before elected officials' terms end and count absentee ballots that have been cast. His proposal for delaying the party primary also extended the time for third parties to get onto the ballot for the November elections. He said with social distancing guidelines, it's difficult to safely get the required signatures to get on the ballot. He also said candidates competing in the June 23 primary have been unable to properly campaign, reducing Virginians' ability to get to know candidates.
"That's not what democracy is about," Petersen said.
His legislation would also require the State Board of Elections to come up with regulations to ensure the health and safety of voters and election workers. He said moving dates around doesn't solve the problem since it's unknown when the virus will no longer be an active threat. Health officials have been warning of a new surge in coronavirus cases happening in the fall.
Petersen had bipartisan support in the Senate for his proposal. Senate Minority Leader Tommy Norment, R-James City, said he wanted to call a special session to take up this issue. There are two ways the legislature can convene for a special session: if the governor calls for one or if two-thirds of both chambers vote for one.
Norment said the Senate Democrats contacted Northam, who told them not to call a special session. Norment said he did not receive an explanation for why Northam didn't want them to call a special session.
"These local elections are incredibly important," Norment said.
Yarmosky did not answer a question about why Northam opposed the legislature convening for a special session on this matter.
Sen. Lionell Spruill, D-Chesapeake, criticized Northam for not having a discussion with legislators about what to do with the May elections prior to him unveiling his plan to postpone them to November. He encouraged the Senate to defeat Northam's proposal in order to restart the discussion with more than one option.
"I want to force the administration to do something," said Spruill, who supported Petersen's proposals.
Sen. Scott Surovell, D-Fairfax, urged the body to approve Northam's recommendation. He said he didn't feel confident the House would vote differently. The House voted three times on Northam's recommendation, with it passing the third time.
"If we take the kind of step that causes further deaths in this commonwealth, that's on us," Surovell said.
With the municipal elections a week and a half away, Northam's options are limited. He could use his executive authority to delay them two weeks or he could call a special session to consider legislation. Some lawmakers expressed doubt that a special session would happen with the elections being so close and the logistics of having to bring the lawmakers back to Richmond.
There has been widespread concern across the country about how to safely hold elections, including the presidential election, this year.
The Virginia Department of Elections had been encouraging people to vote absentee to prevent the spread of COVID-19 at polling places. Electoral boards and registrars were concerned about the safety of voters who come to polling locations, about sanitizing machines and materials and about the participation of election officials, who are often seniors.
The issue received heightened concern after people stood in line for hours in Wisconsin to vote in-person in the April 7 election, which included a presidential primary as well as a state Supreme Court race and local offices. This week, health officials in Wisconsin said they identified at least seven people who may have contracted the coronavirus from participating in the election.