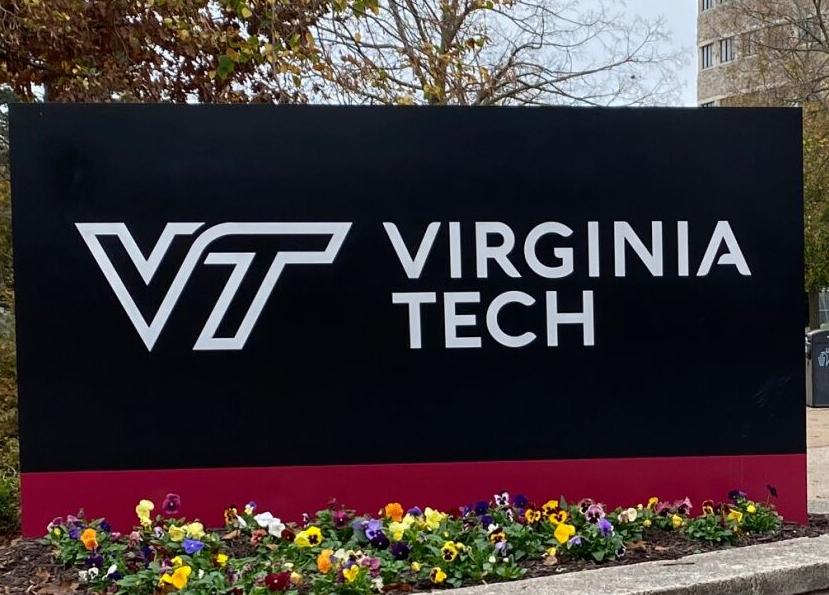 A computer policy at Virginia Tech meant to protect students from intimidation and harassment by their peers is too vague and broad to be enforced, a federal judge has ruled.
U.S. District Judge Michael Urbanski on Wednesday granted a preliminary injunction sought by Speech First Inc., a conservative group that claimed some of Tech's student conduct rules violate the First Amendment rights of students on the right.
The injunction prohibits Tech from enforcing a policy that bars users of the university network from "intimidation, harassment and unwarranted annoyance" while the lawsuit is pending.
Urbanski wrote that "the text of the policy, which is undoubtedly broad, arguably could proscribe the conduct in which students intend to engage, which is protected free speech."
But the judge's 53-page opinion stopped well short of what Speech First wanted. Urbanski let stand three other policies — dealing with bias-related incidents, discriminatory harassment and informational activities — that the group had attempted to dismantle.
Speech First, which is headquartered in Washington, D.C., has brought similar challenges across the country, alleging that colleges and universities implemented rules under the pretext of curbing bias, while the true intent was to chill the rights of students who don't share the majority, liberal views found on many campuses.
The lawsuit was brought on behalf of three unnamed Tech students who cited a chilling effect on their rights to express unpopular views, such as their opposition to the Black Lives Matter movement, same-sex marriage, abortion and the recognition of transgendered people.
Urbanski's decision on the preliminary injunctions is just the first round of ongoing litigation.
"This is a narrow decision based on the record currently before the court and the burden of proof at this preliminary stage of litigation," he wrote. "The courthouse door remains open to the claims of students who experience cognizable restrictions on their right to free expression."
Tech spokesperson Mark Owczarski said in an email Friday that the university was "pleased that the court found no claim with three of our four policies."
"Regarding the fourth," he added, "the university will certainly conduct a thorough review of that policy and will seek counsel from the Virginia Attorney General's office. Until we complete that review and counsel, we will comply with the judge's ruling and not enforce that (fourth) policy."
In court papers, the school said it is committed to a free and open exchange of ideas, noting that it supports more than 750 student organizations that include Students for Life at Virginia Tech and Students for Concealed Carry on Campus.
When the lawsuit was filed in April, the three plaintiffs were identified only as Students A, B and C. The second student has since graduated and was not considered by Urbanski, leaving Students A and C.
Although the lawsuit paints the policies "with a broad brush," Urbanski said, its request for injunctive relief called for a careful evaluation of their language and impact on First Amendment rights.
Speech First argued that a policy covering all student users of Tech's computer network was an overbroad and vague restriction on speech.
Urbanski agreed, writing that the sweeping language failed to define intimidation, harassment and unwarranted annoyance, leaving students to guess what is and is not allowed.
One of the complainants said he wanted to use his school email account to contact other students in support of conservative initiatives and political candidates, but that he feared losing his network privileges.
Tech argued that its students regularly express many of the views held by Students A and C, without adverse consequences and often with university support.
"But, as Speech First argues, universities may chill First Amendment speech without freezing it completely," Urbanski wrote.
The lawsuit also took issue with a university team that responds to complaints of bias-related incidents, such as jokes or demeaning language directed at someone's race, gender, sexual orientation or other protected classes.
Tech responded that complaints of bias are often ruled by the team to be protected speech.
Urbanski's opinion cited several examples: the words "Saudi Arabia" written on a whiteboard outside a student's dorm room did not constitute bias based on national or ethnic origin; male students "talking crap" about women lacking athletic ability in a snowball fight was not gender discrimination; a joke about Caitlyn Jenner did not rise to gender identity bias.
Even when bias is found, the team lacks authority to discipline or otherwise punish students.
Students A and C therefore lacked standing to challenge the bias-related incident team, Urbanski ruled.
Discriminatory harassment policy
The judge likewise ruled that Students A and C did not have standing on which to base their request for a preliminary injunction against a policy that prohibits discrimination based on certain characteristics.
Speech First did not show that the students intended to engage in conduct prohibited by the policy, the opinion stated.
Rather, the students only said that they wished to to engage in "robust intellectual debate" with their peers about their conservative beliefs, but feared they would be accused of discriminatory harassment.
"There is a gap between the students' subjective fears and the language of the policy, which cabins its reach in multiple ways," Urbanski wrote.
Informational activities policy
The last student conduct rule challenged by Speech First imposes a number of restrictions on the ability to advertise events, gather signatures on petitions and distribute informational literature.
Tech considers campus security and other impacts the activity may have, and limits participation to university-affiliated organizations.
Reservations are filled on a first-come, first-served basis with no consideration given to the content of the proposed activity, Tech argued.
Students A and C said they wanted to distribute literature about their conservative beliefs and collect signatures on petitions, but feared they would be punished because they are not sponsored by a university-affiliated group.
While the students had standing to challenge the policy, Urbanski ruled, they failed to show they were likely to succeed on the merits of the lawsuit, which is another requirement for a preliminary injunction.