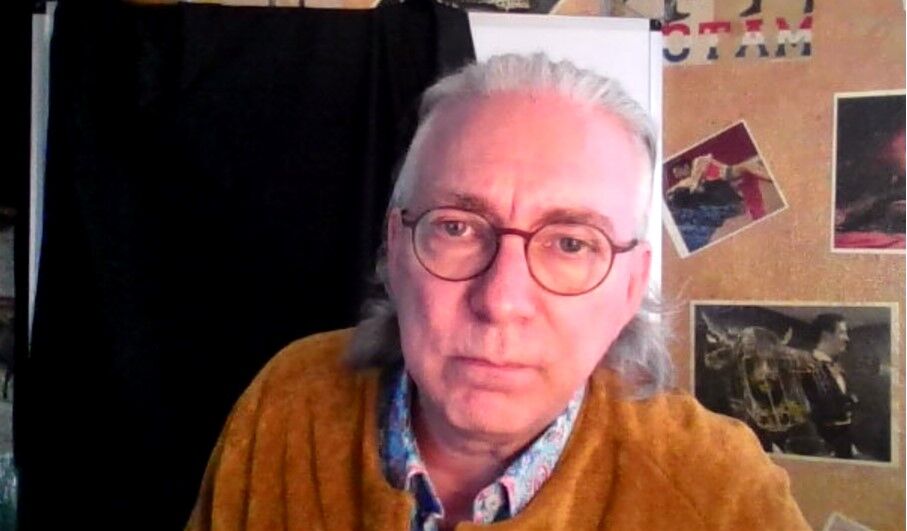 Ristau, 57, a Hollins University professor, designed and directs the Hollins Playwrights Lab, a graduate program focused on creating new plays. His wife, Joan Ruelle, is dean of the Carol Grotnes Belk Library at North Carolina's Elon University.
I train people for a profession that sets itself apart from every other medium out there by virtue of the fact that we're real live people in a room, performing with and for other real live people, and breathing the same air. And of course, all of that suddenly, a year ago, became life-threatening.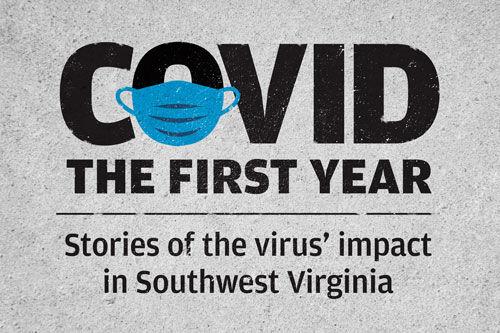 The real core thing was wrestling with, is my profession going away? Will we ever be able to invite large numbers of people into the same room to breathe the same air together and share stories with each other?
When COVID hit, I came down for a visit in March of last year, and I never left Joan's house. I'm in this house, all day, every day. And that's been difficult.
Our house in Roanoke, we have a housesitter and someone taking care of the property. I went up to Roanoke to winterize the house because I'm not going to ask my housesitter to crawl up in the attic and change the furnace filter. I was very careful, washed my hands, sanitized, wore a mask. Everybody else in the store was very careful.
I went home and I wiped everything down, washed my hands again and crawled up in the attic and put the filter in. I didn't even stop for gas on the way up or on the way back to North Carolina.
I remember saying to my students, "Isn't it a shame that in a time of global pandemic, you can still get normal sick, right?" And that's what I thought it was, but I just couldn't get out of bed, I was exhausted, I was fatigued, I had kind of a brain fog.
Joan had been back at work at her campus. She had to be tested and she said, "You're going to go with me for the for the testing."
You make a promise when you marry to share everything, and I shared COVID with my wife.
With a normal illness, you start to feel better, and you continue to feel better and better and better until you are well. But with COVID, it's like this roller coaster and you never kind of know. We each have had that thing where we'll be doing fine, and then one day, it'll just hit us, the brain fog and the fatigue and like walking up the stairs from the basement, you need a two-hour nap afterwards.
That's another thing that's really difficult about COVID. It's hard to get anybody who hasn't had it to take some of the things you're talking about seriously.
It may be you'll drive yourself crazy trying to figure out how you got it, though. The real important question is, how can you help make sure nobody else gets it from you?
One of the things that my wife and I did, we mapped out our house as though it were a city. And we treated the kitchen, the dining room, as a restaurant. And we would literally talk about it like that, we're going to go to the restaurant tonight. And then we rearranged the furniture in the living room so that it was like an airport lounge facing the windows. So we would make a charcuterie tray and a couple of glasses of wine and go sit in those chairs and watch the street pretending that we had gone to the lounge. So kind of recreating a normalcy. I think the theater background really helped in that.
I'm very privileged to be in a position where my work could transfer to online. I was able to work from home and continue the high quality of instruction that Hollins provides, that sense of community that Hollins prides itself on.
We came into our summer session last year with exactly the same kind of excitement about discovery that we do in creating our work for the stage. We didn't know what was going to happen, and we weren't pretending to. We went in trying to find out: How do we do this? How do we use this medium?
During the [Hollins-Mill Mountain] Winter Festival [of New Works], because it was online, we had a play by a Native American playwright, with an all-Indigenous cast from a tribe that he was working with in the Northwest, and we wouldn't have been able to do that otherwise.
Even when we're back in person, we're going to keep having some online presentations. That'll be a way for us to keep connected and showcase the work of graduates from our program and use actors from all over the world, not just the people available to us in Roanoke.