Nationwide protests sparked by the death of an unarmed black man at the hands of police in Minneapolis reached Roanoke on Saturday.
Following a rally at Washington Park organized by the local Black Lives Matter chapter, hundreds of demonstrators marched toward the police station on Campbell Avenue.
Police set up barricades along the street, although the crowd managed to inch closer to the department's offices. It was unclear if police allowed protesters to progress or if they pushed their way through.
Police officers stood on the street, many wearing riot gear. Protesters urged one another to stay on the sidewalk, rather than clog the streets. One woman encouraged people to leave, fearing the situation would escalate.
"Y'all go home," she said. "They can't wait to blow us away."
State and local police were at the scene. Crowds had dispersed after about an hour.
One person was detained in relation to the downtown protest, according to Roanoke Police spokeswoman Caitlyn Cline. She also said a chemical agent was used to disperse the crowd. Cline described the agent as "OC spray;" oleoresin capsicum is the formal name for pepper spray.
Police were aware of the rally taking place at Washington Park and Cline said they realized it was a possibility the protest would move toward police headquarters.
Around 8:30 p.m. police were responding to active situations elsewhere in the city, Cline said, including the Valley View Walmart and Target. After 11 p.m., protesters were visible along Salem Avenue, near Second Street, along with dozens of police vehicles.
Brenda Hale, president of the Roanoke branch of the NAACP, spoke at the rally at Washington Park but said she was unaware that protesters were planning to head to the police department afterward and did not accompany them. Hale said she was very concerned after receiving a call from the police chief about the activities downtown and in the areas around Valley View Mall.
Hale said she could not recall any similar protests in the city. She said the NAACP has had many "peaceful interventions" over the years. Rising to this level of escalation is "totally unlike Roanoke," she said.
"What we did today with us speaking to the populace that turned out, we did not need to have riots erupting," Hale said. "That's not how you handle things. That's not going to solve anything."
At Washington Park, hundreds gathered peacefully, listening to remarks from community activists and the president of the local chapter of the NAACP. Speakers were encouraged by the crowd, who shouted "amen" or "talk about it" often.
Many demonstrators carried handmade signs, with messages such as:
"I'm tired of being scared."
"Who do we call when police murder?"
"All lives don't matter until black lives matter."
"White silence = consent."
Bernadette BJ Lark spoke on behalf of Justice For Kionte. The group was formed following the death of 18-year-old Kionte Desean Spencer, who was fatally shot by Roanoke County Police in 2016. The commonwealth's attorney determined police were justified in their actions and no criminal charges were brought.
Lark said she had recently spoken with Spencer's mother, who said George Floyd's death "reopened wounds of trauma" that had not yet healed.
Fear of contracting the coronavirus probably has many people feeling scared to leave their homes, Lark said to the hundreds of people gathered, most of whom were wearing masks.
"Well guess what, that's how racism feels every day," she said.
Lark said she is always aware of the dangers she and her children face out in the world.
"Stop killing black people," she cried.
Jordan Bell, a community activist who spoke at the rally, repeatedly told the crowd that it was not his place, nor anyone else's, to tell a person of color how to react when they are upset by injustice.
He referenced Malcolm X's call for black Americans to secure their freedom "by any means necessary."
Bell, who is 29, said he recently spoke with a black Roanoker celebrating his 84th birthday. Although the two men were born decades apart, Bell said, their experiences differed little.
Though he's not yet 30, Bell said, he was already "sick and tired."
Bell called for change and encouraged those in attendance to keep the conversation going. He ended his remarks on a positive note.
"I cherish your life," Bell said.
Yschika Sapp, 39, of Roanoke, said she's a Christian woman who believes in prayer. But she said the words "by any means necessary" resonated as well.
Sapp said her heart was broken by the video of Floyd's death, which she said was inescapable on social media. The video, which is several minutes long, shows a Minneapolis police officer kneeling on Floyd's neck.
"That could be my son. That could be my husband. That could be me," said Sapp, a mother of three.
Hale, with the NAACP, said in a speech that she has had to speak far too often about the "modern day lynching" of black brothers and sisters.
"The killing must stop," Hale said.
She said there is an epidemic of black lives being lost prematurely. And anyone who is black, Hale said, knows it could happen to them.
Police officers do not have the right to be judge, jury and executioner, Hale said.
She asked the crowd: "What do we want?"
"Justice!" they responded.
"When do we want it?" Hale pressed.
Photos: Demonstrators rally, march in downtown Roanoke
DH05302020 BLM-GeoFloydProtest p15
hr BLMprotest 053020 p01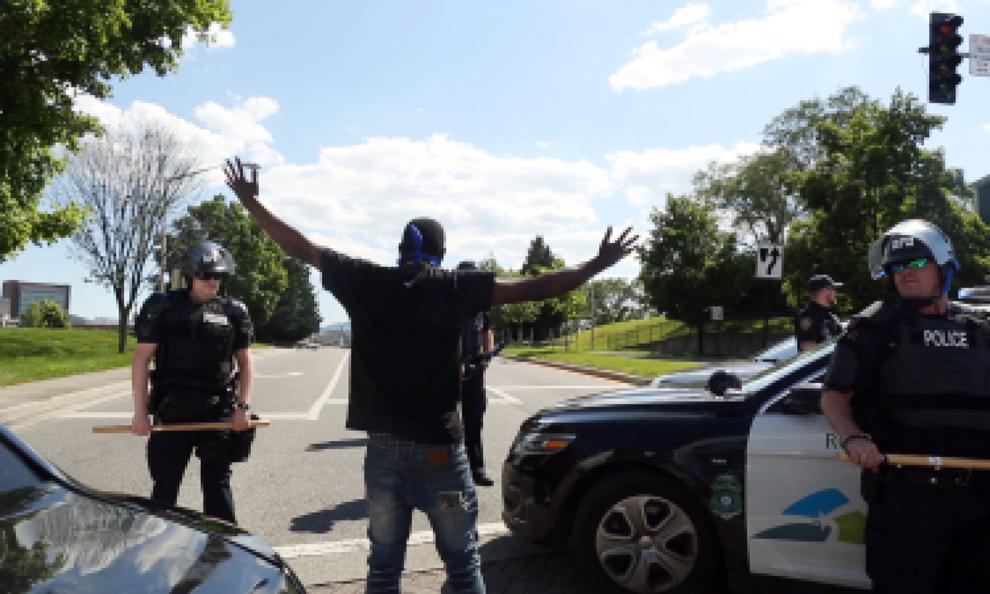 hr BLMprotest 053020 p04
hr BLMprotest 053020 p03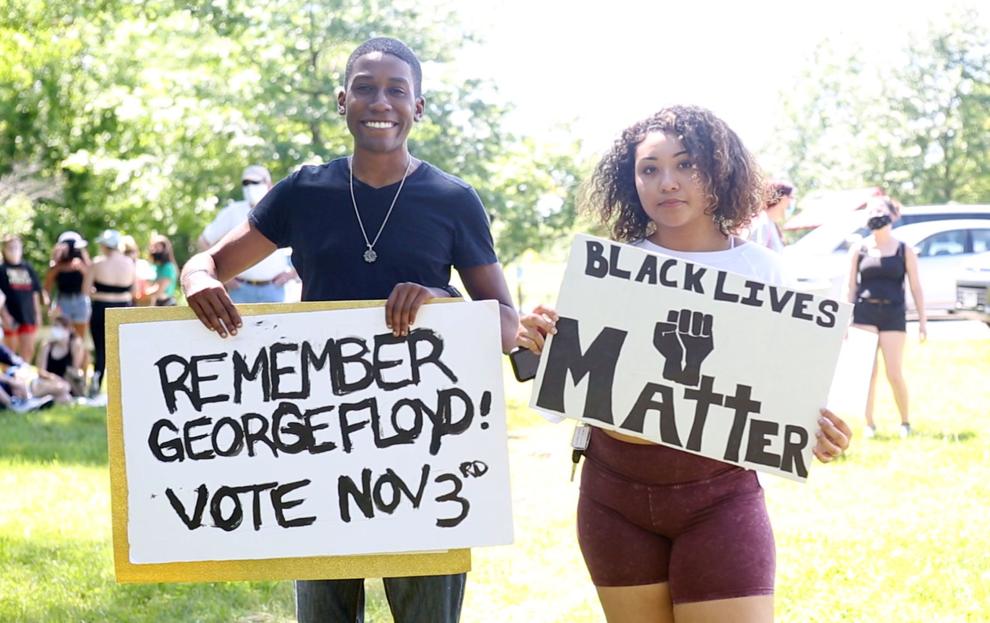 hr BLMprotest 053020 p02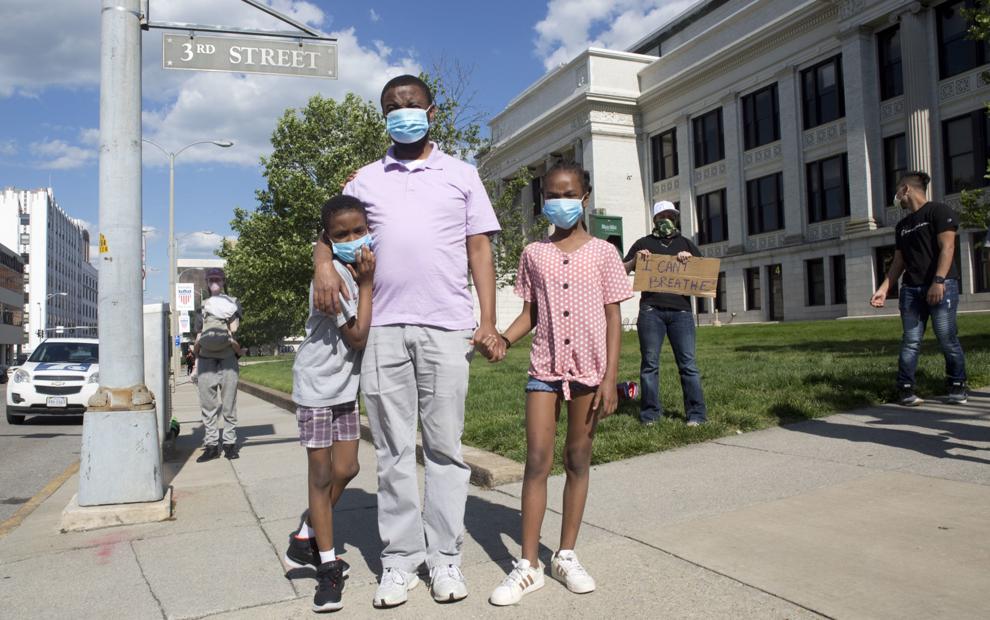 DH05302020 BLM-GeoFloydProtest p05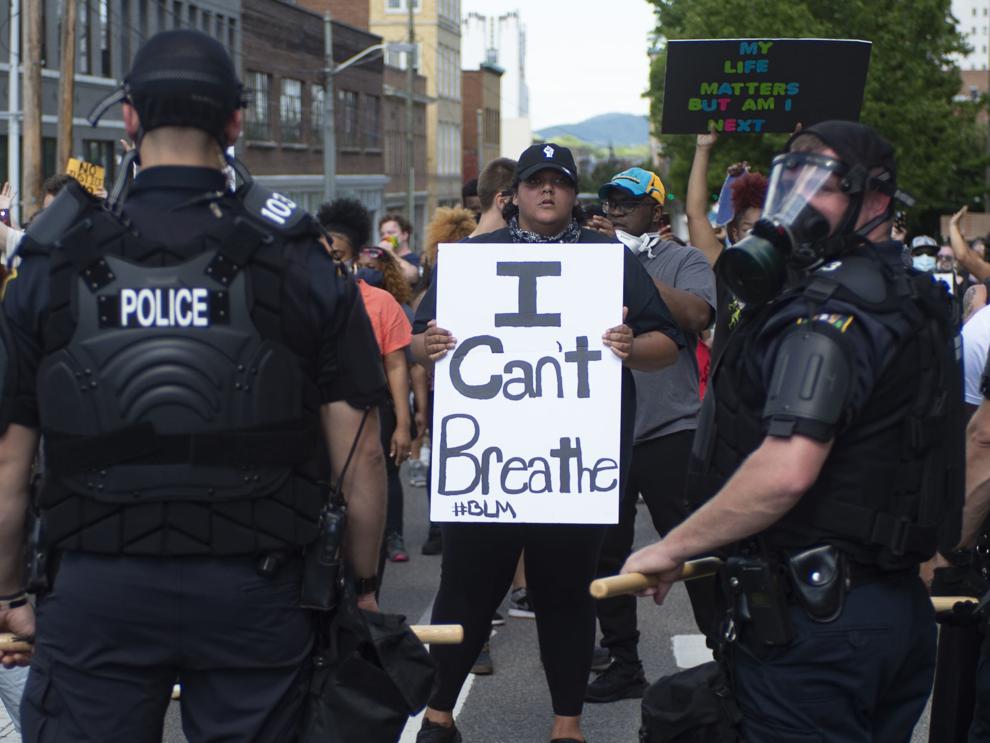 DH05302020 BLM-GeoFloydProtest p06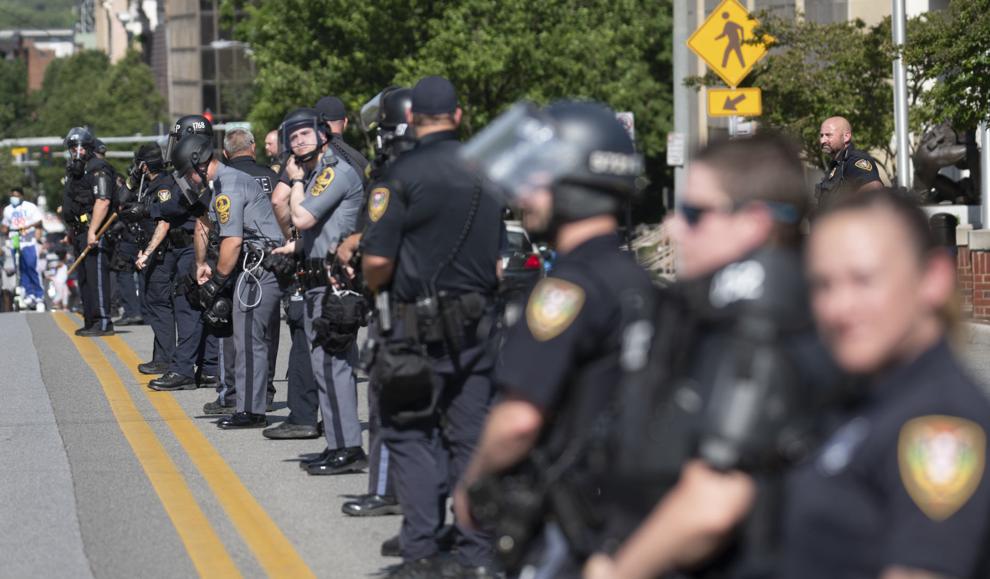 hr blmrally 02 053020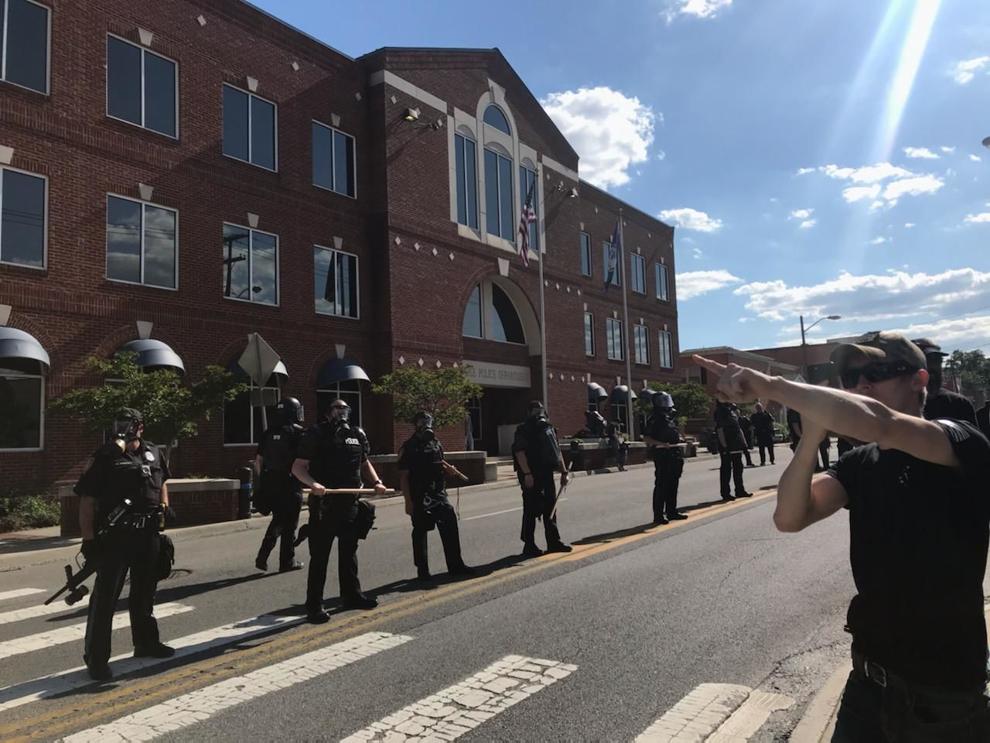 DH05302020 BLM-GeoFloydProtest p07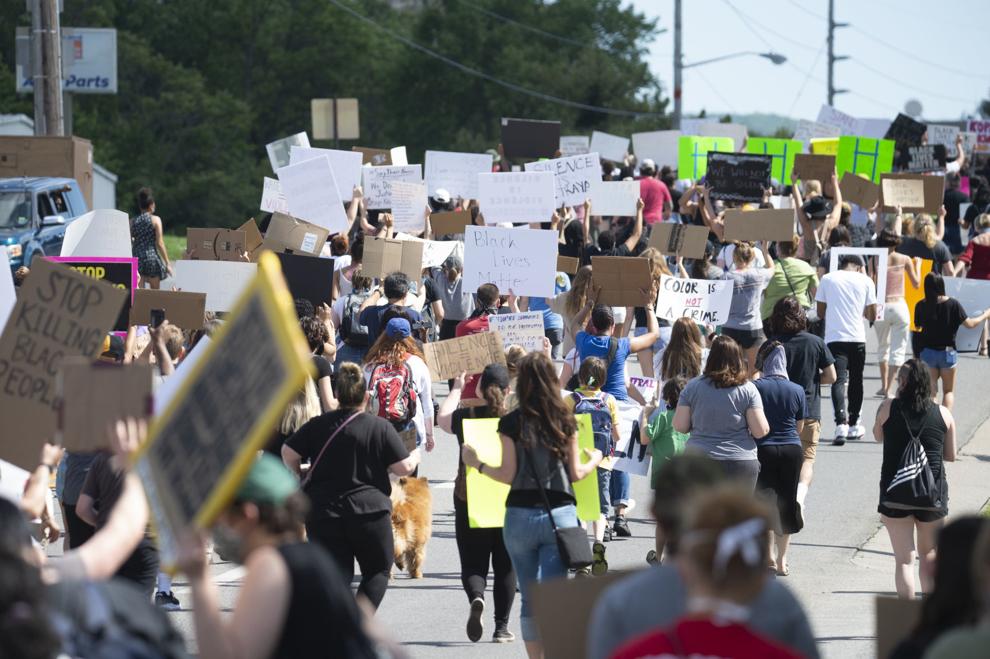 DH05302020 BLM-GeoFloydProtest p08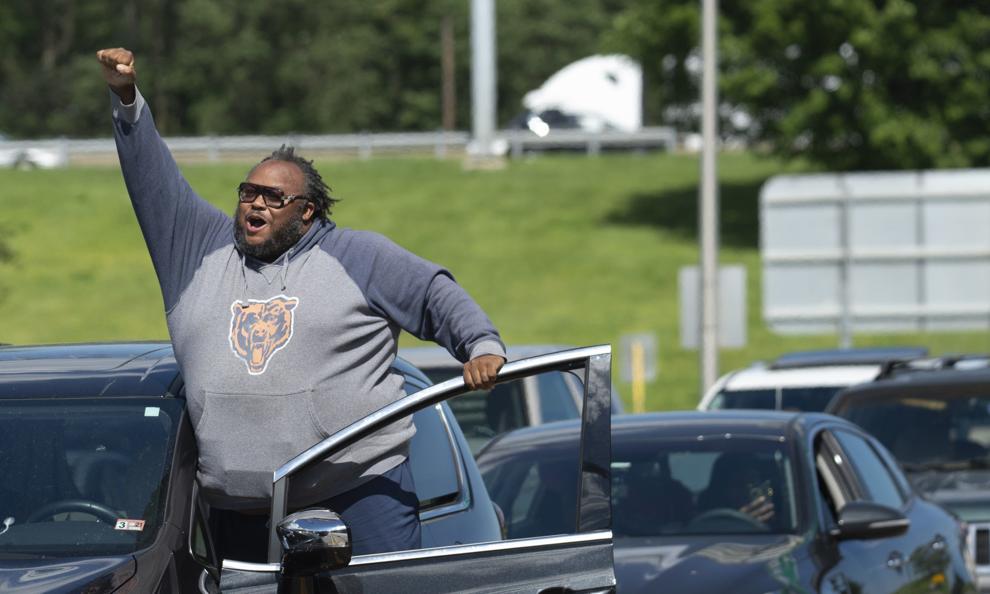 DH05302020 BLM-GeoFloydProtest p09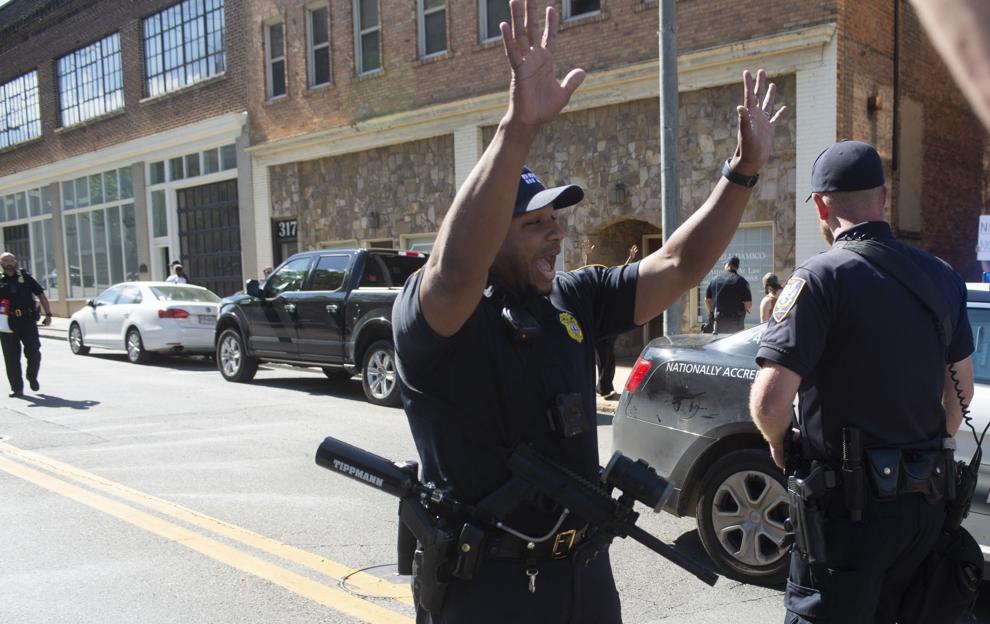 DH05302020 BLM-GeoFloydProtest p10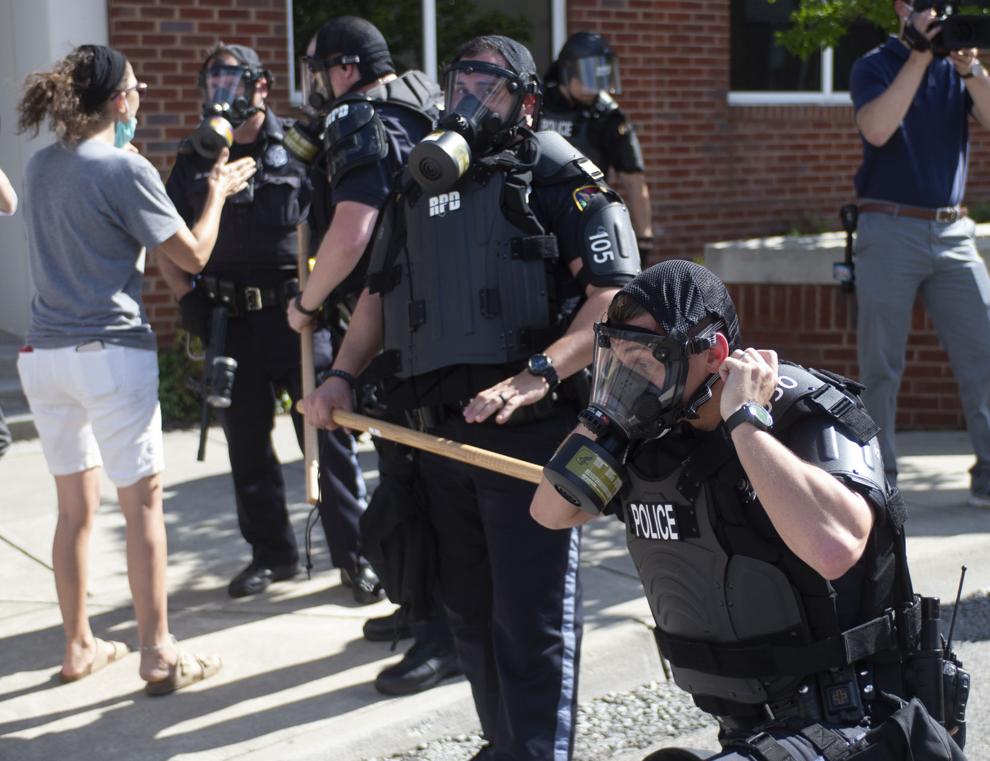 DH05302020 BLM-GeoFloydProtest p11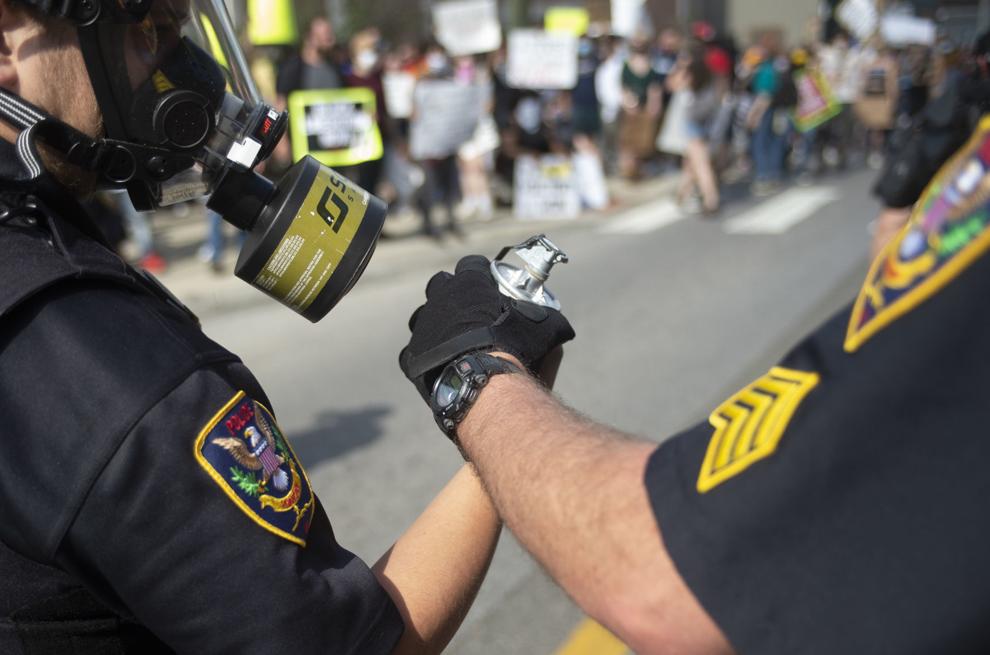 DH05302020 BLM-GeoFloydProtest p12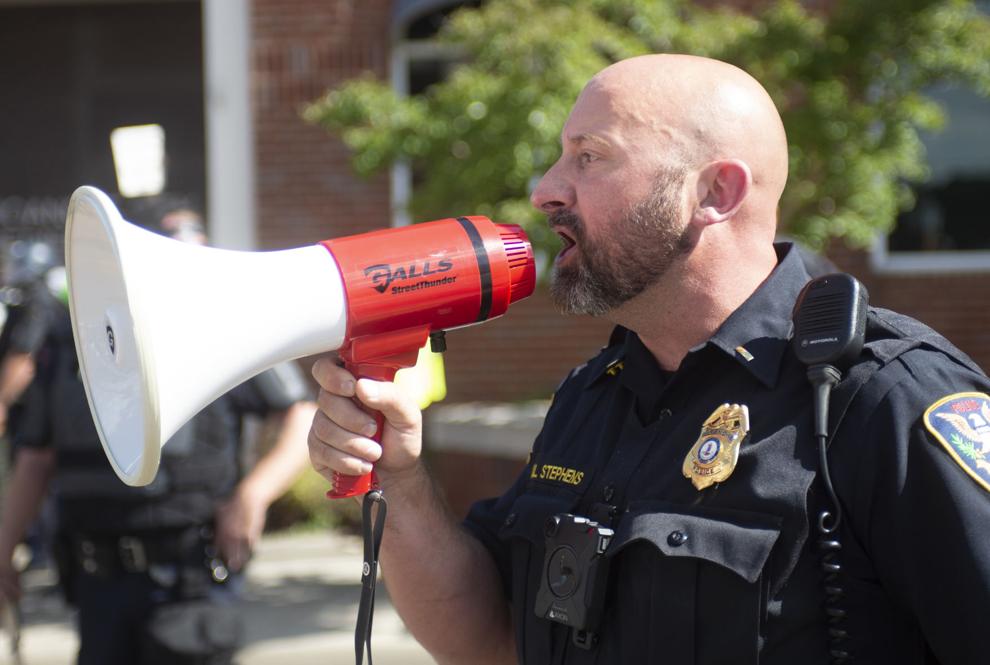 DH05302020 BLM-GeoFloydProtest p14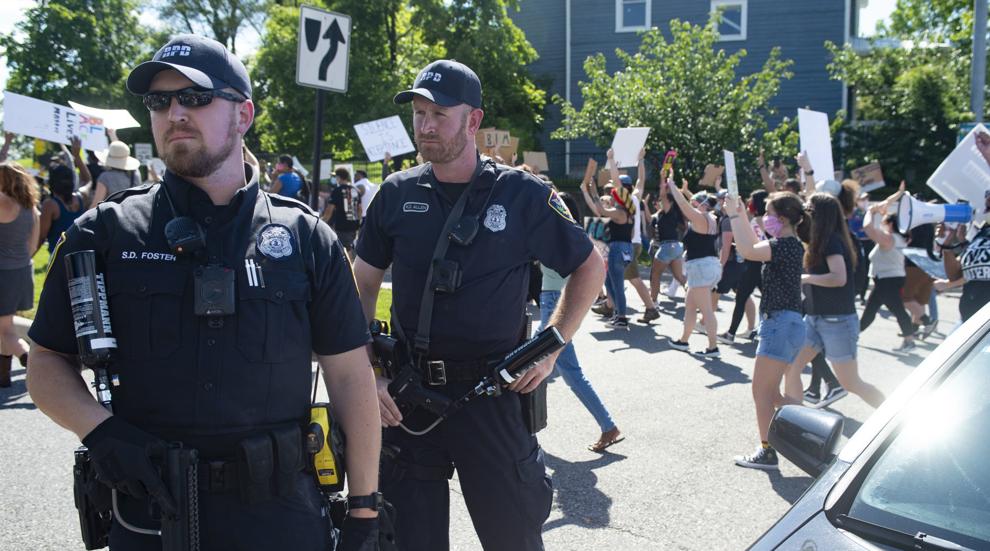 DH05302020 BLM-GeoFloydProtest p16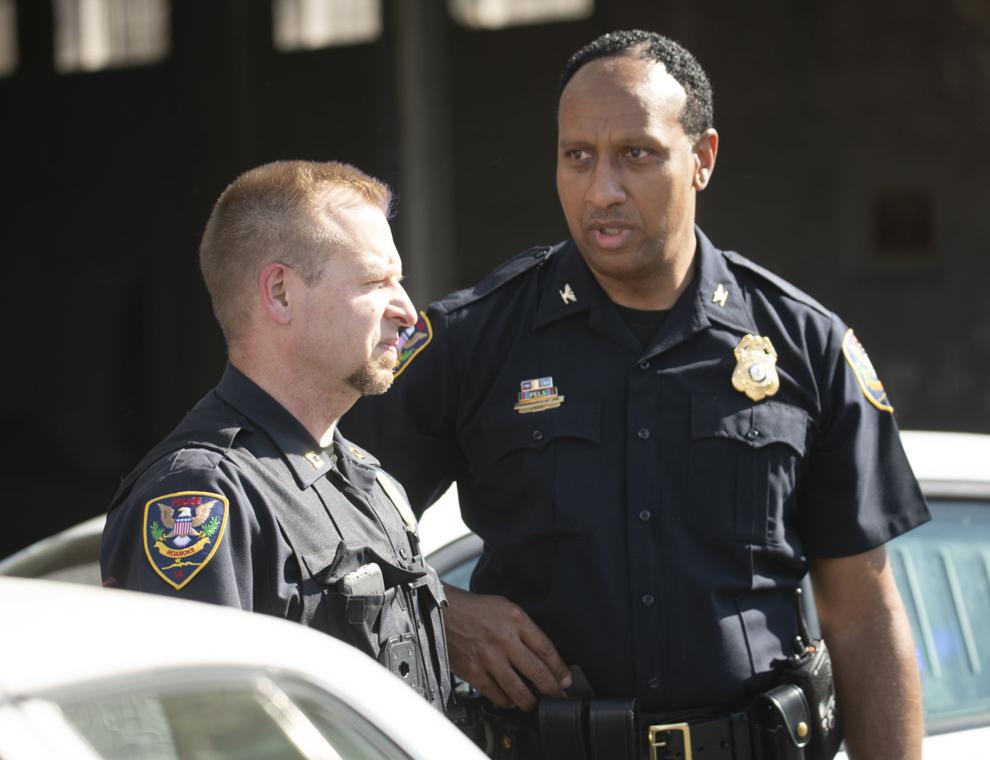 DH05302020 BLM-GeoFloydProtest p17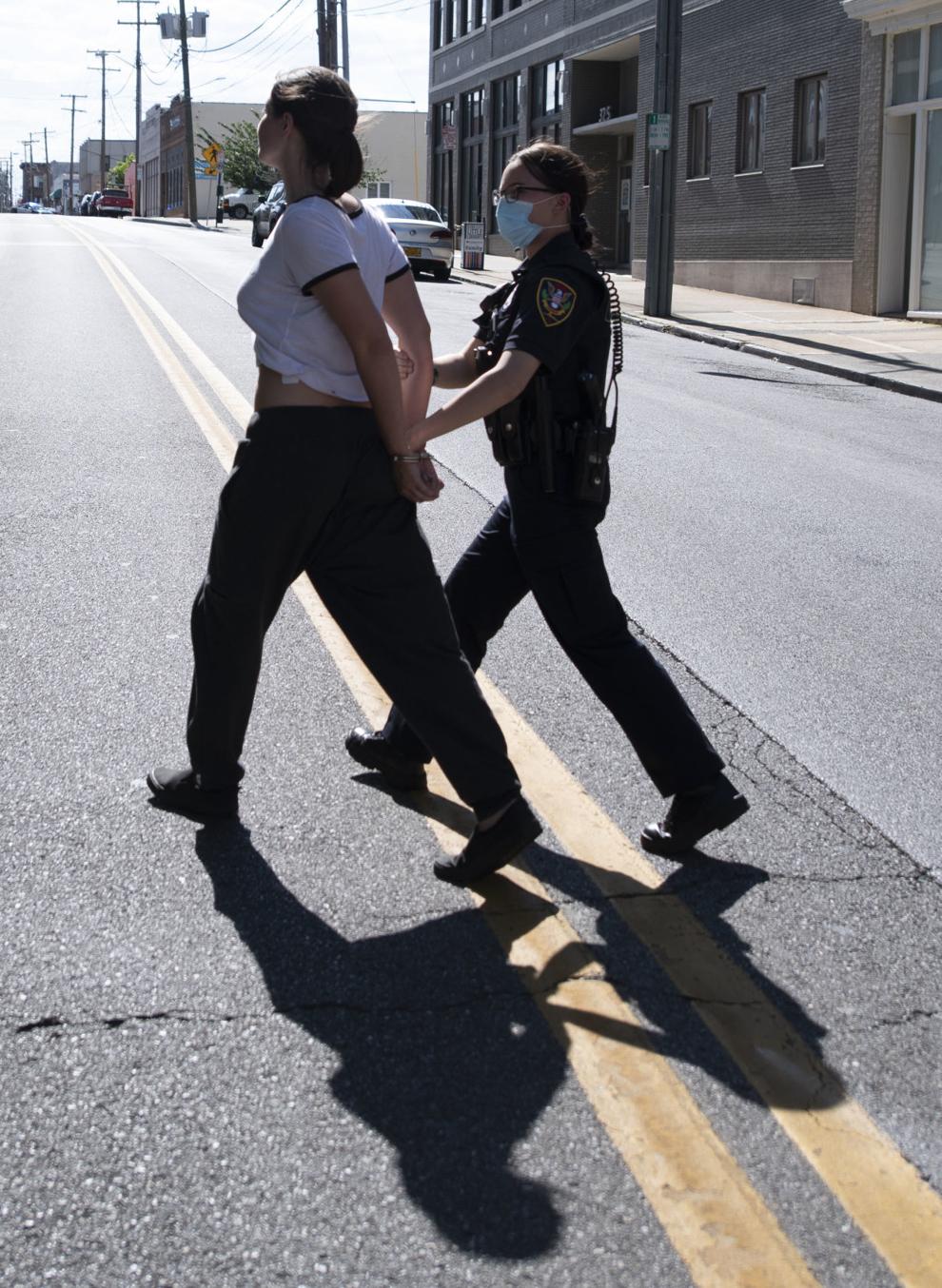 DH05302020 BLM-GeoFloydProtest p18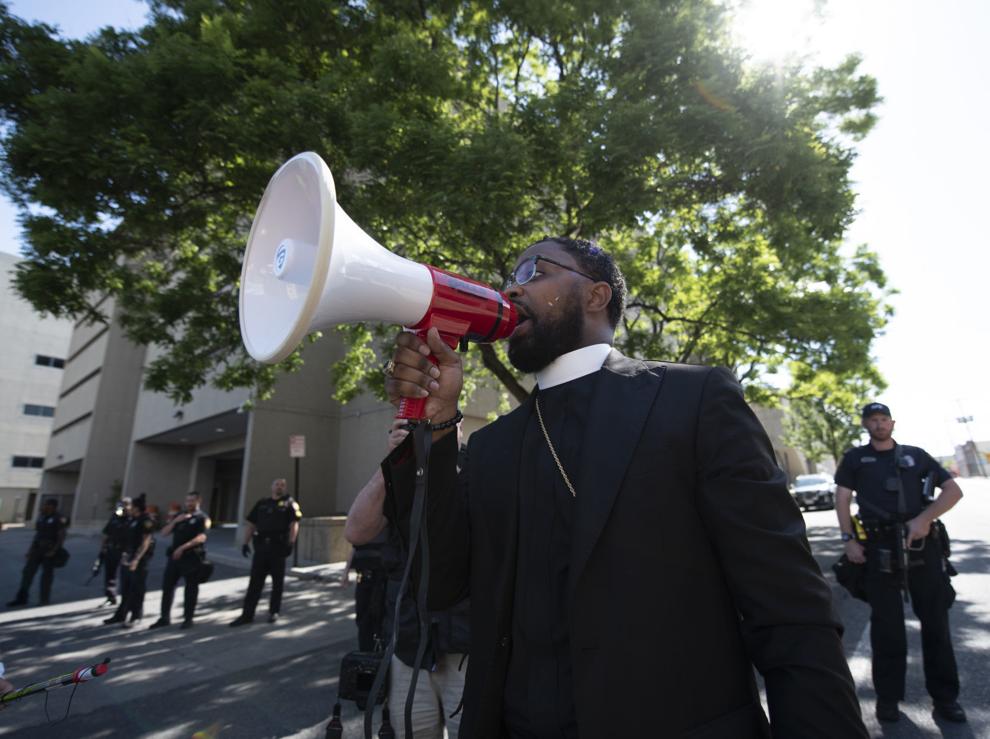 DH05302020 BLM-GeoFloydProtest p19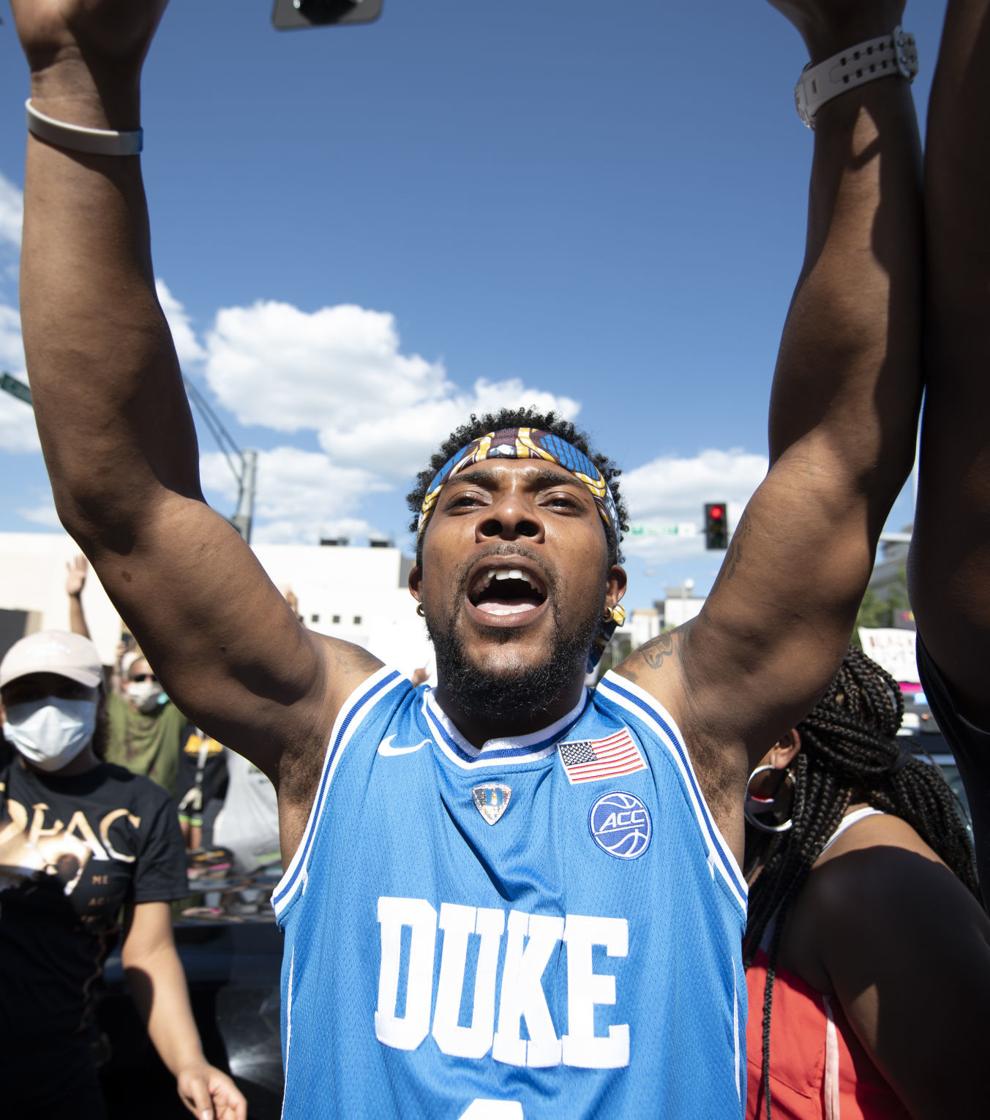 DH05302020 BLM-GeoFloydProtest p20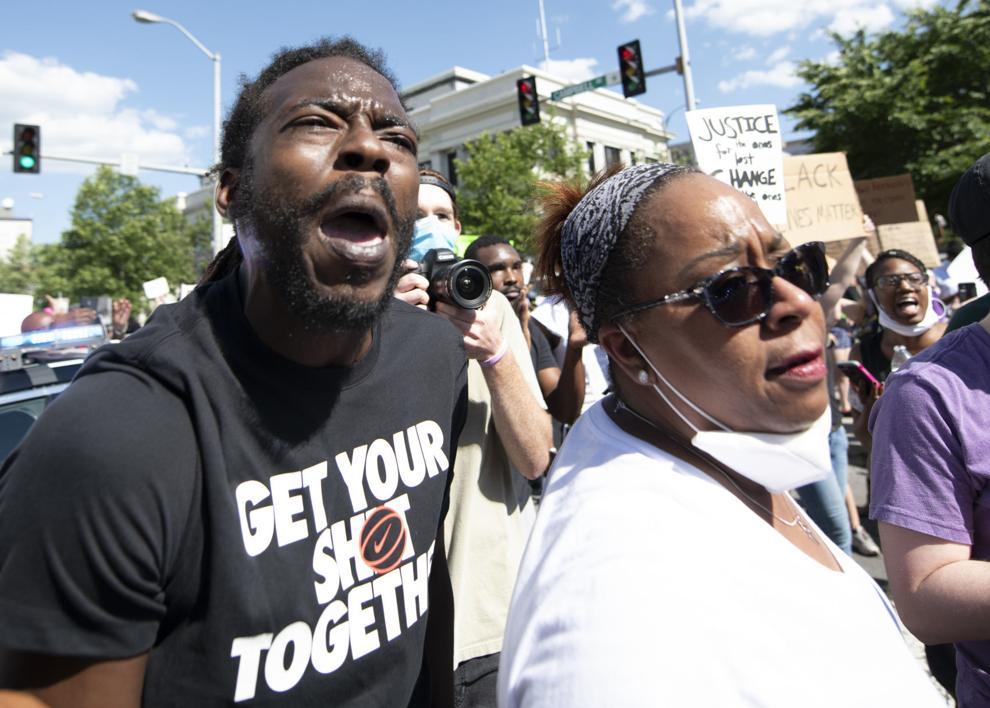 DH05302020 BLM-GeoFloydProtest p21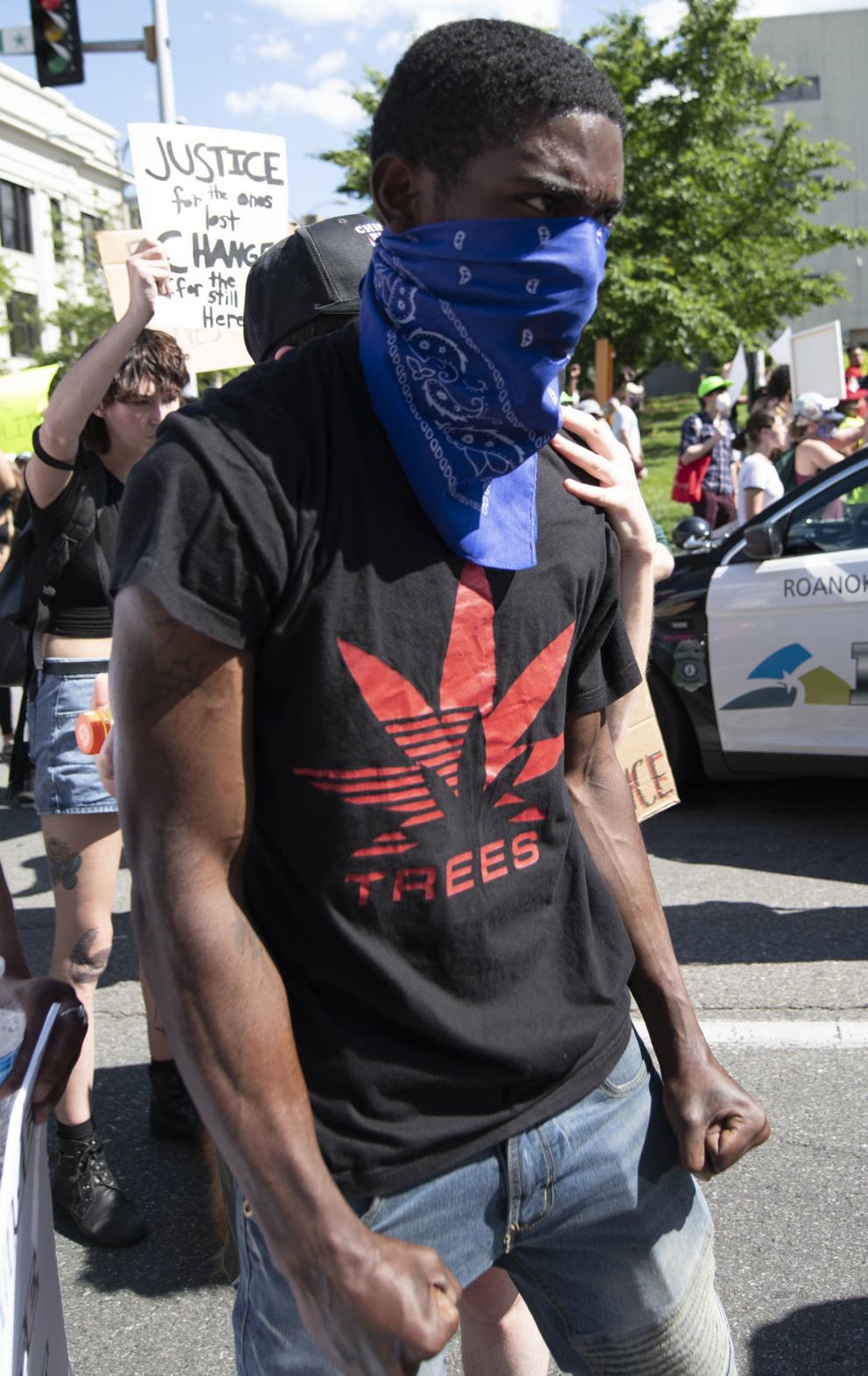 DH05302020 BLM-GeoFloydProtest p22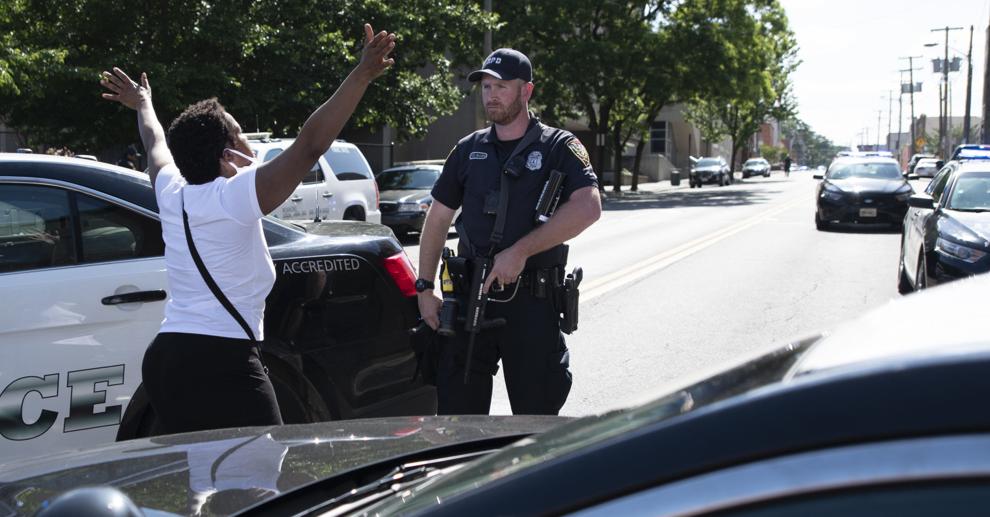 DH05302020 BLM-GeoFloydProtest p23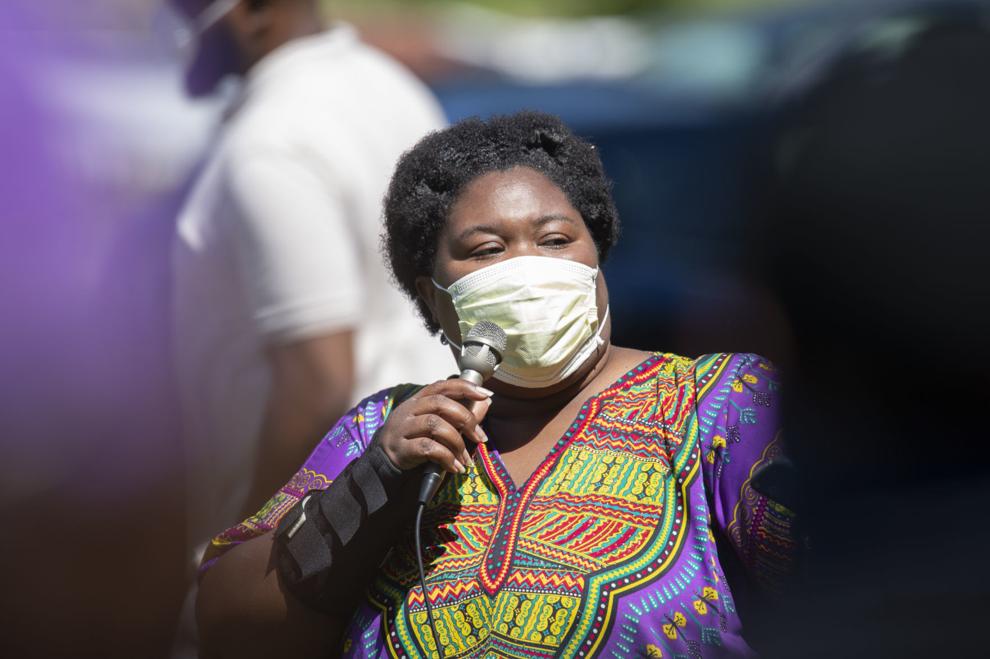 DH05302020 BLM-GeoFloydProtest p24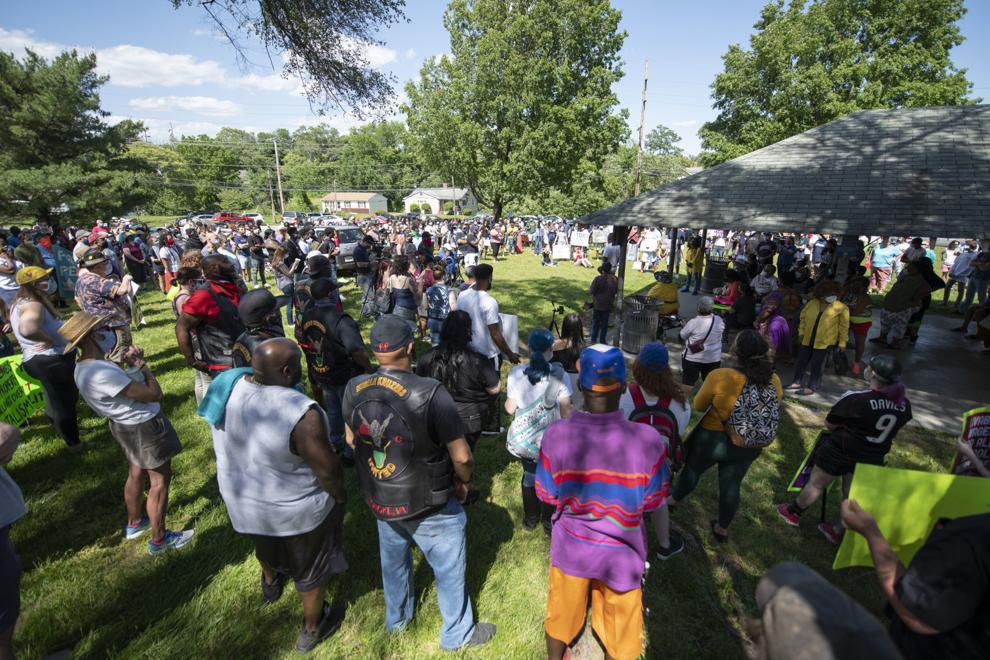 DH05302020 BLM-GeoFloydProtest p25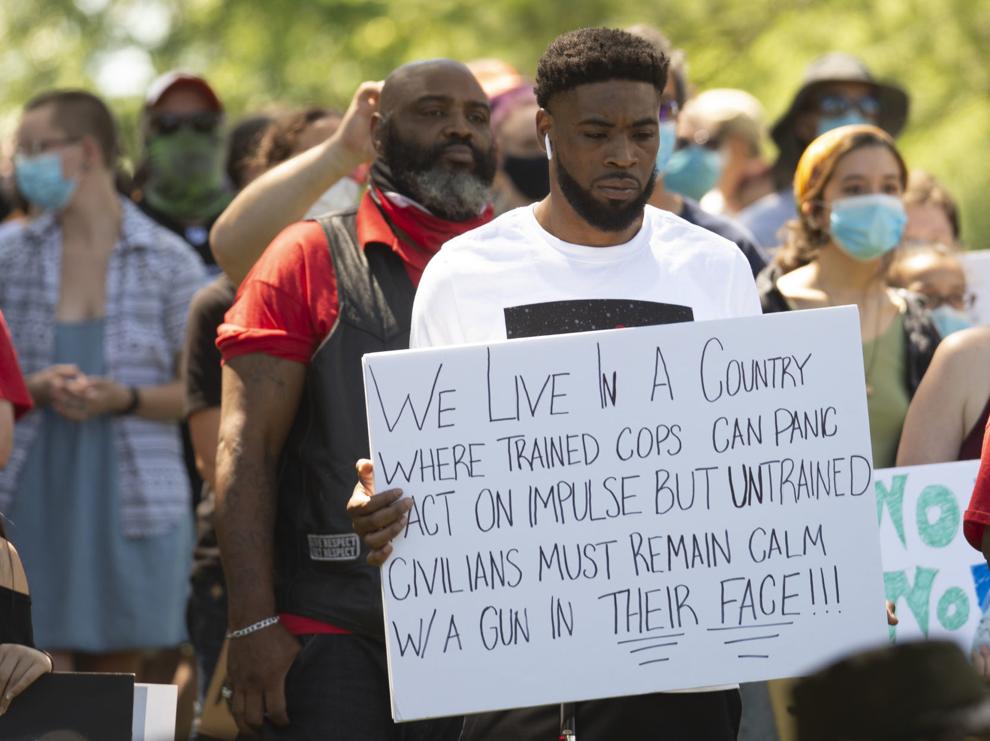 DH05302020 BLM-GeoFloydProtest p26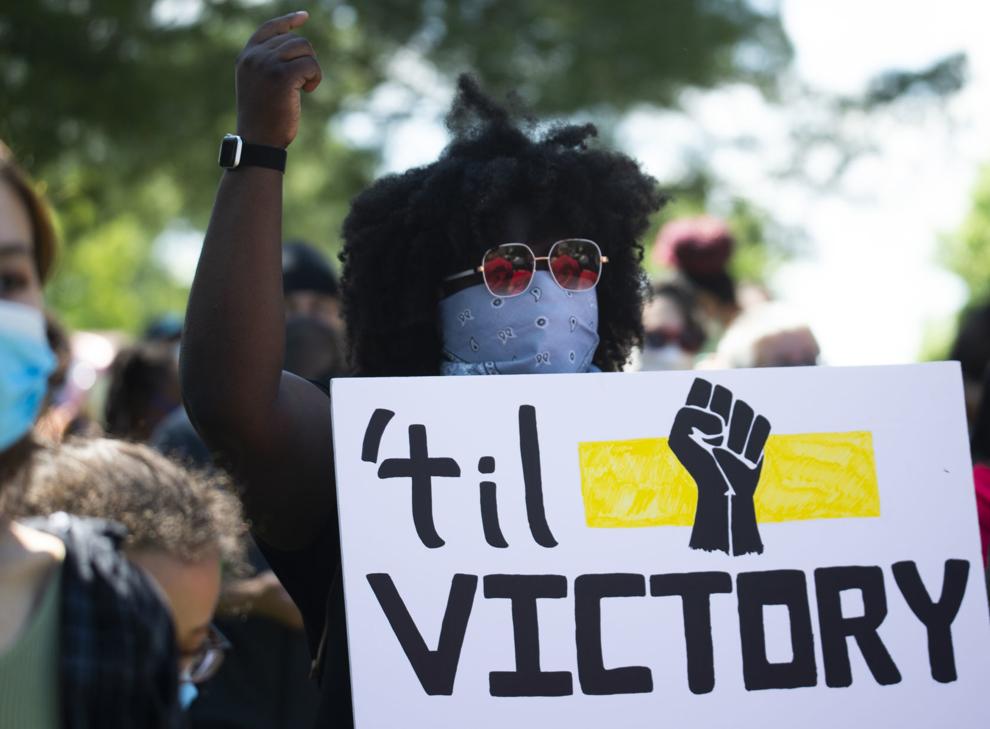 DH05302020 BLM-GeoFloydProtest p27
DH05302020 BLM-GeoFloydProtest p28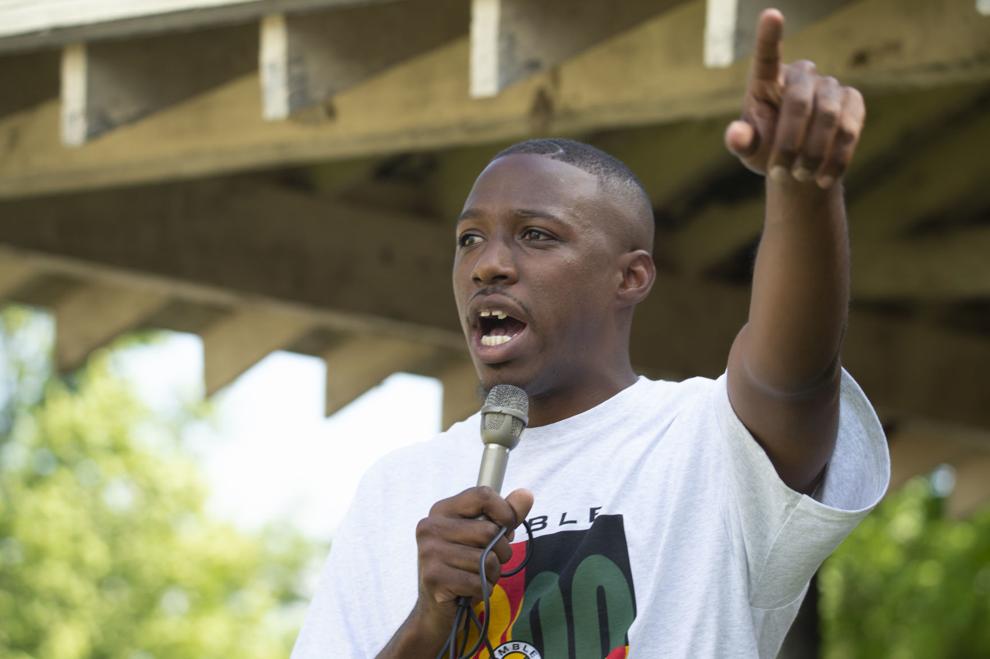 DH05302020 BLM-GeoFloydProtest p29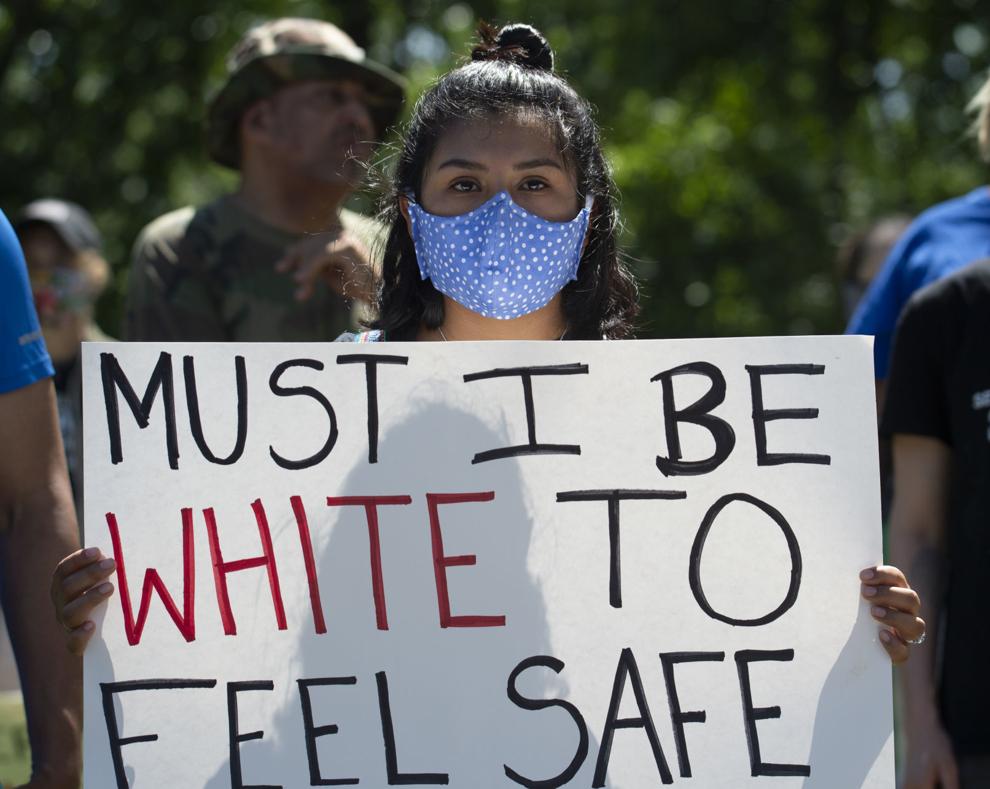 DH05302020 BLM-GeoFloydProtest p04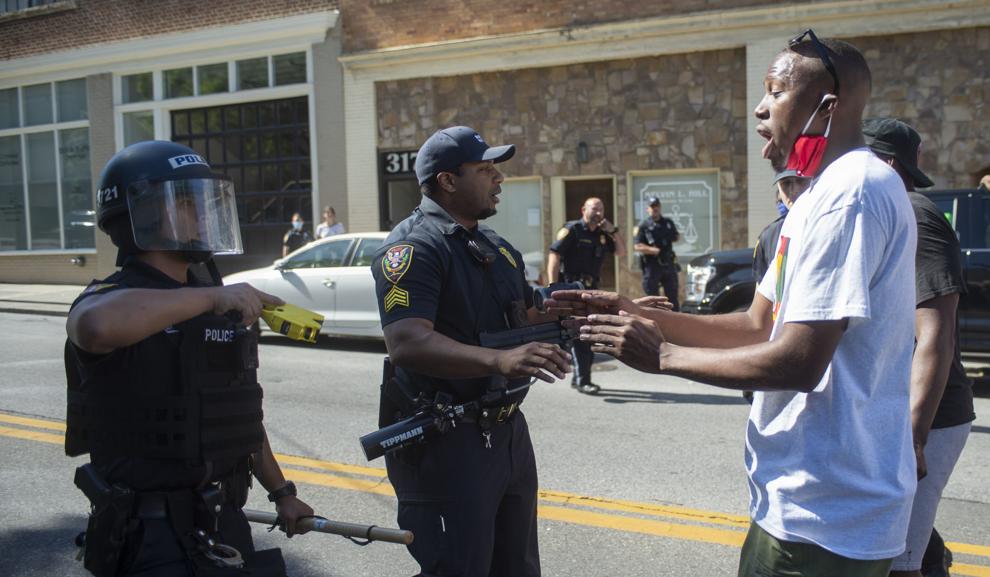 DH05302020 BLM-GeoFloydProtest p03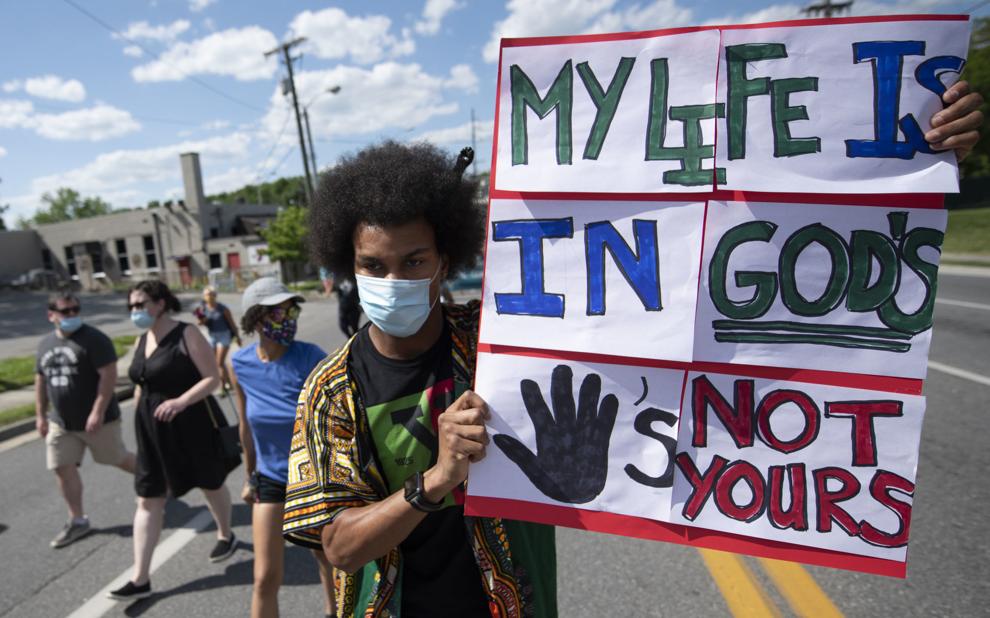 DH05302020 BLM-GeoFloydProtest p02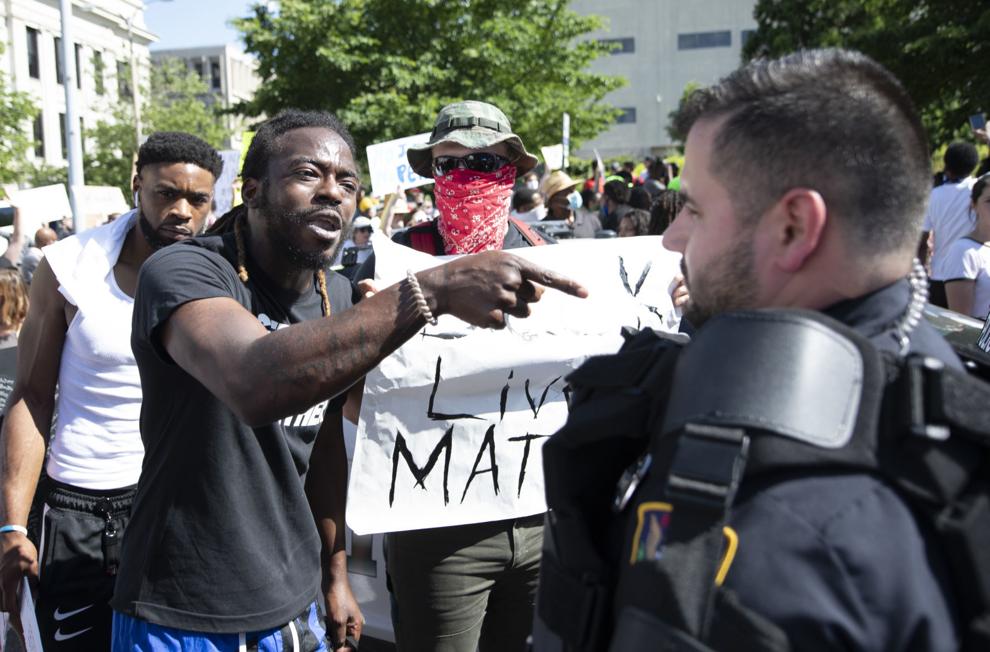 DH05302020 BLM-GeoFloydProtest p01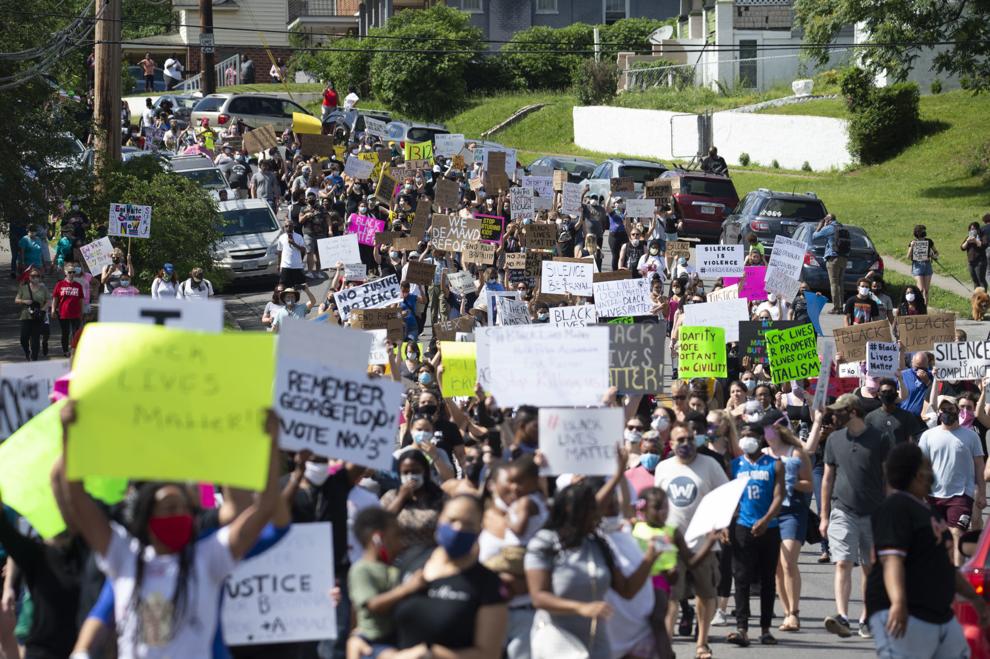 DH05302020 BLM-GeoFloydProtest p34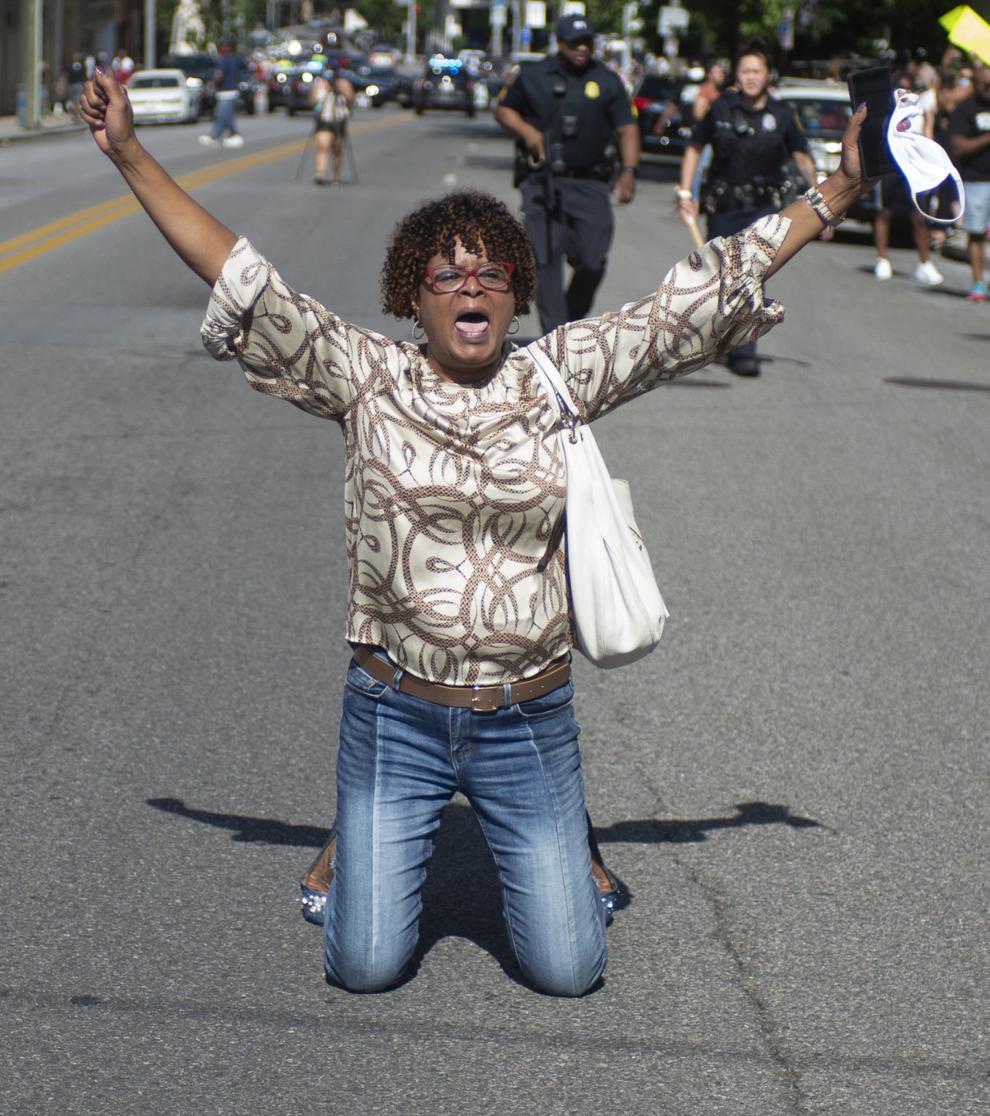 DH05302020 BLM-GeoFloydProtest p33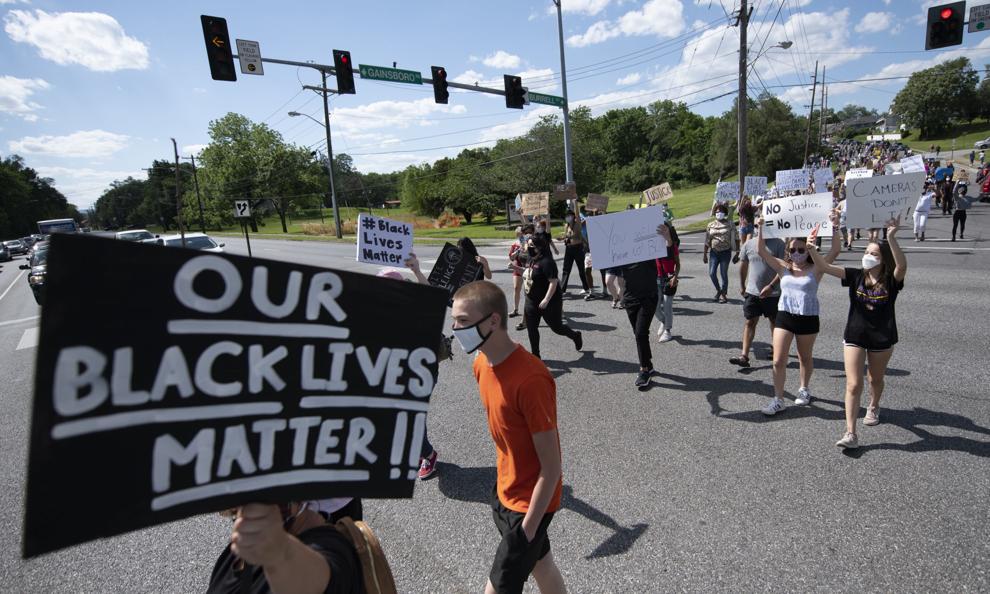 DH05302020 BLM-GeoFloydProtest p32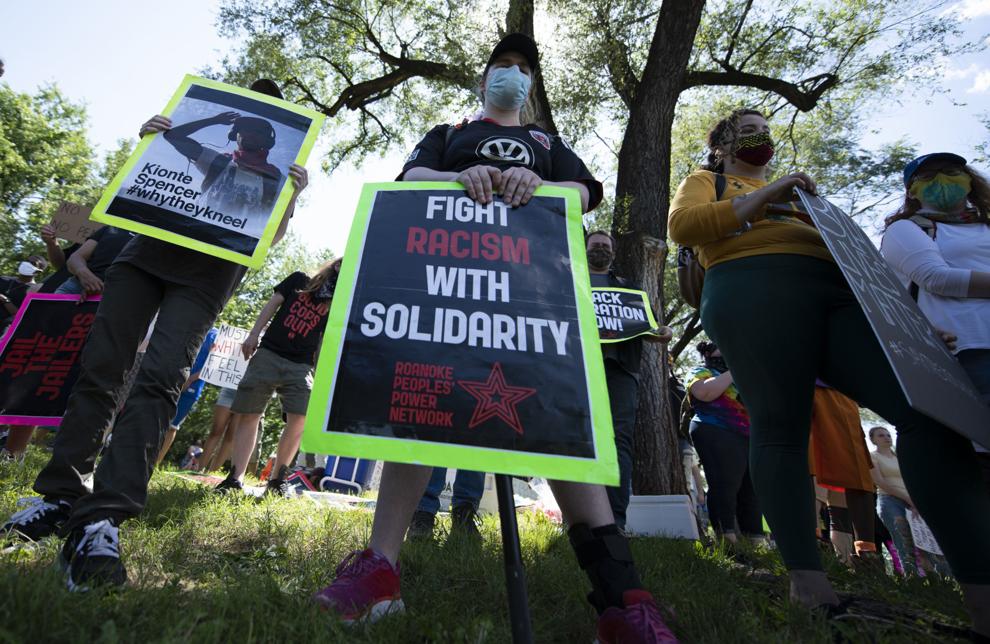 DH05302020 BLM-GeoFloydProtest p31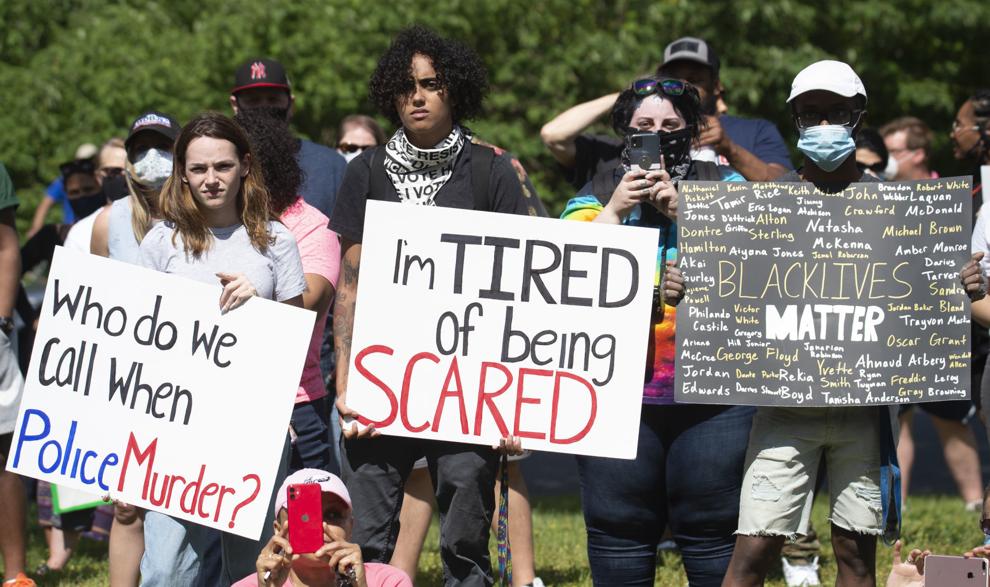 DH05302020 BLM-GeoFloydProtest p30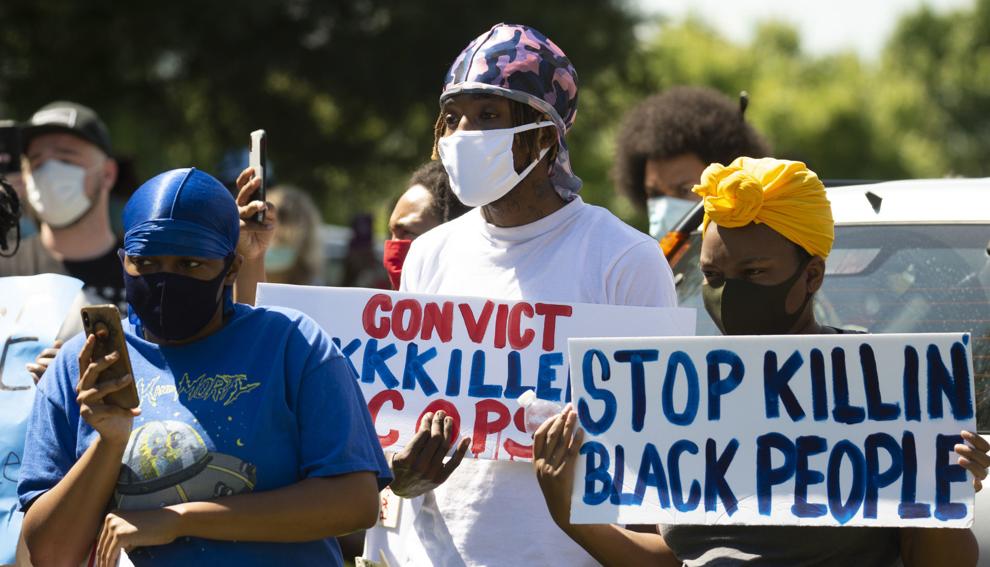 image000000.jpg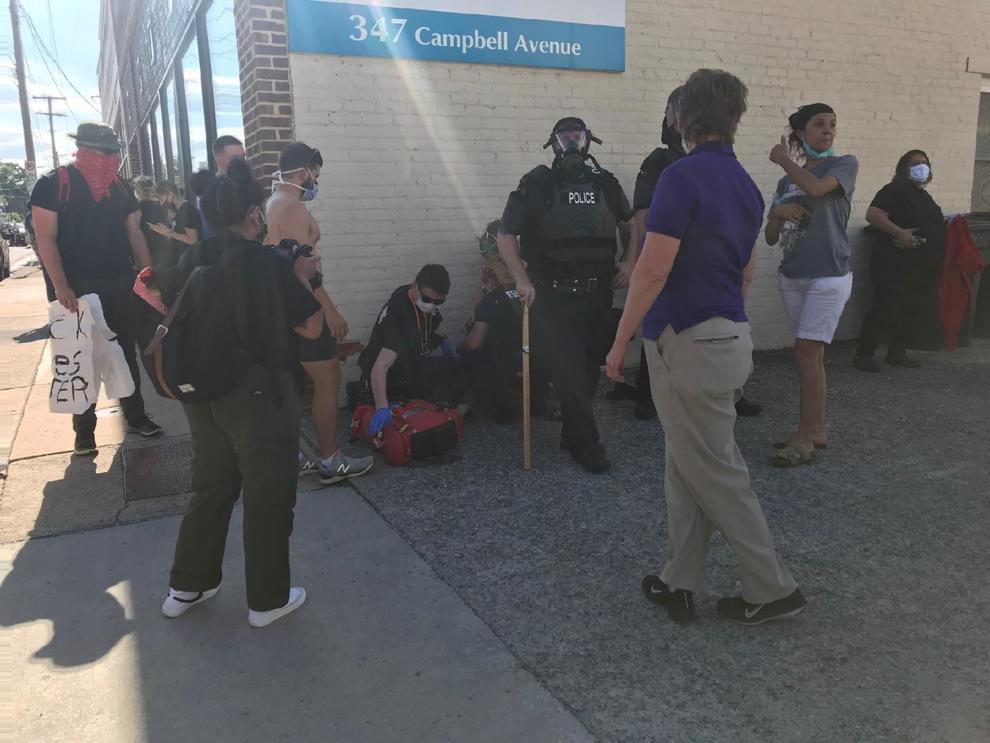 image000001.jpg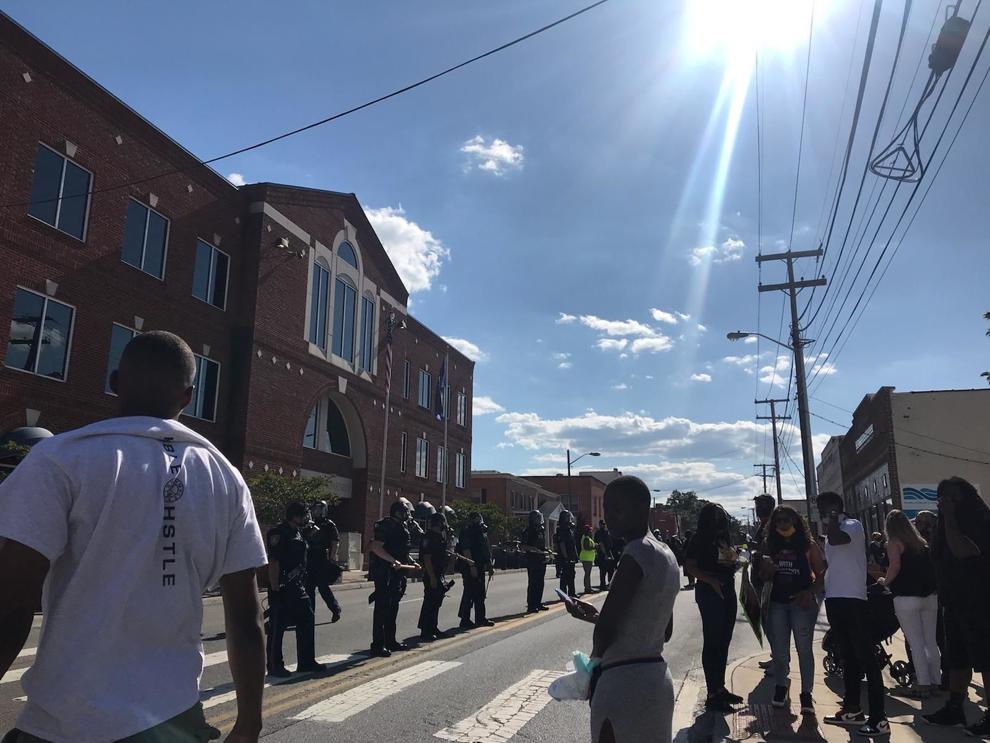 20200530_HKC_190.jpg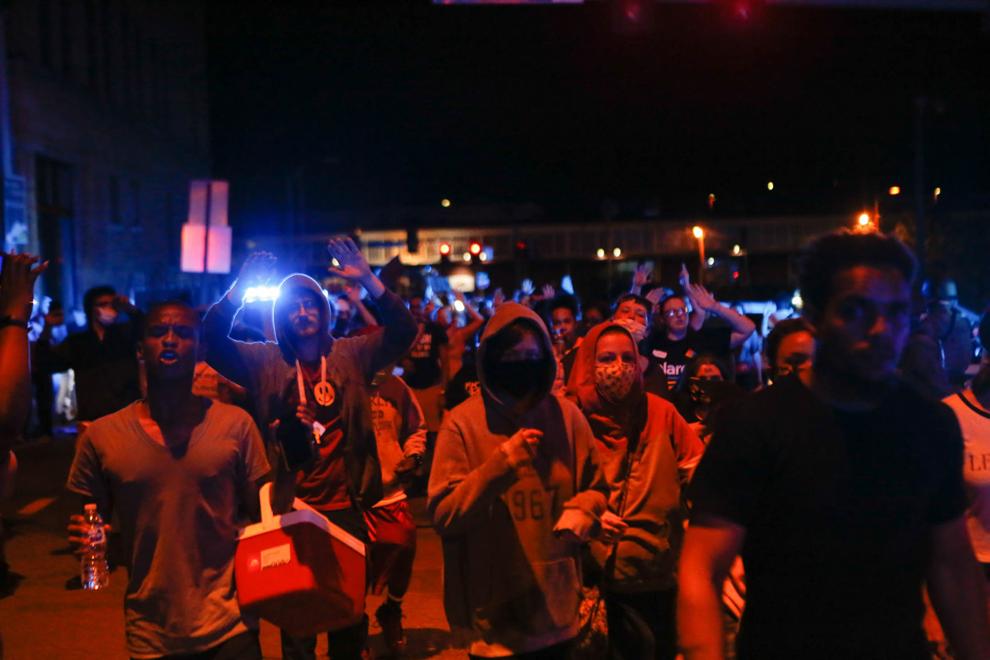 20200530_HKC_002.jpg
20200530_HKC_100.jpg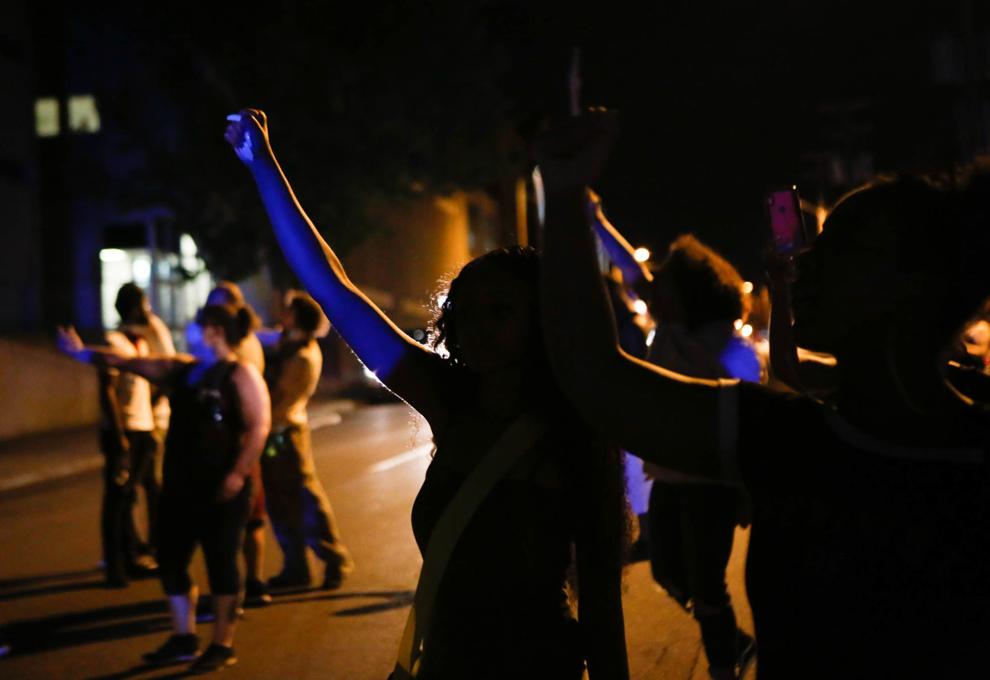 20200530_HKC_119.jpg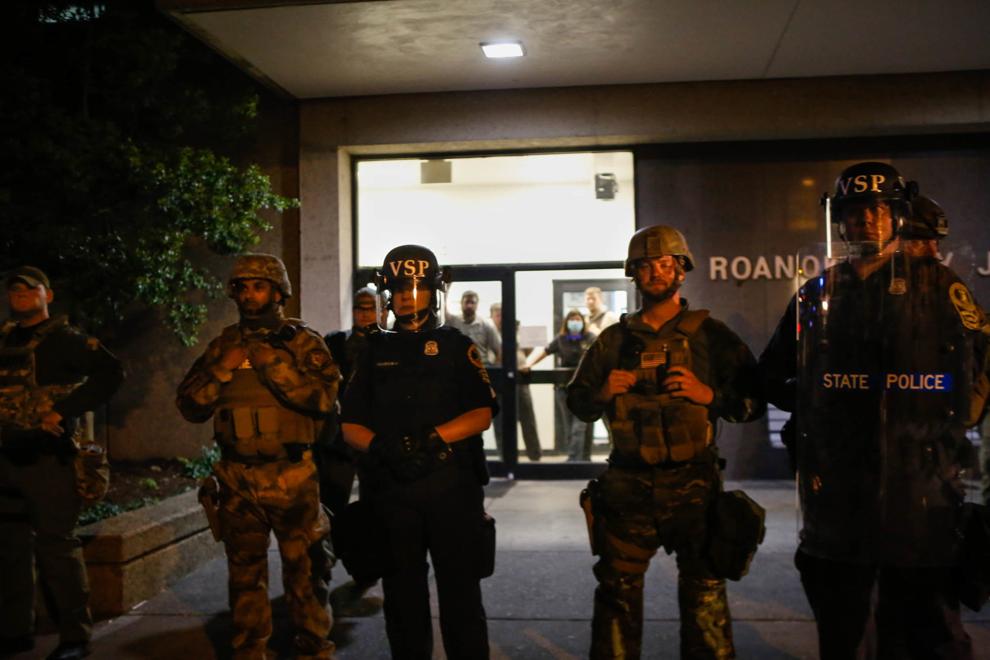 20200530_HKC_109.jpg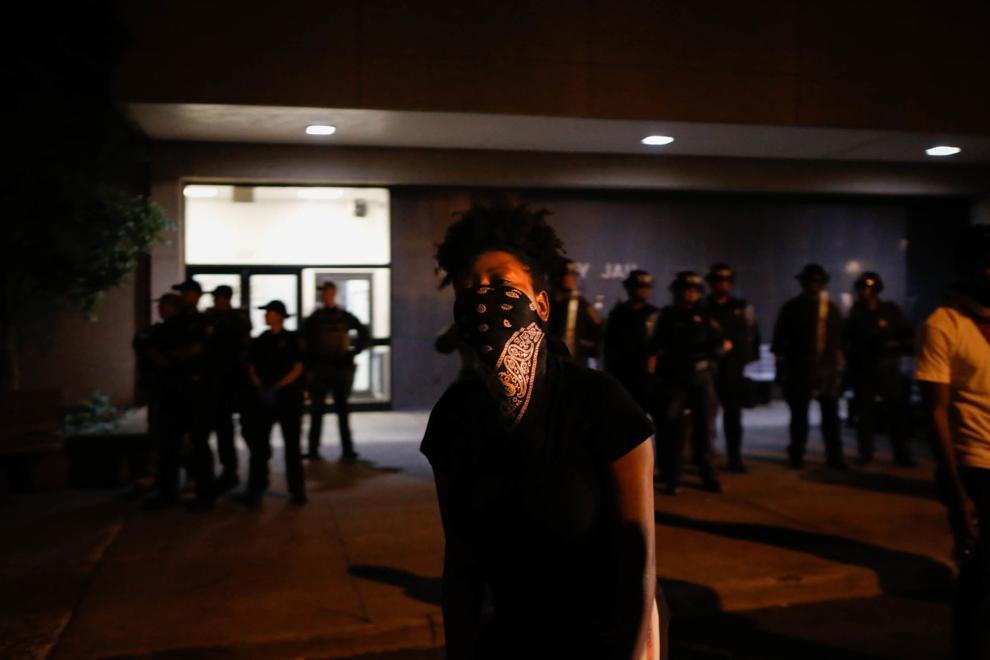 skd FloydProtestorsMarket 053120 p06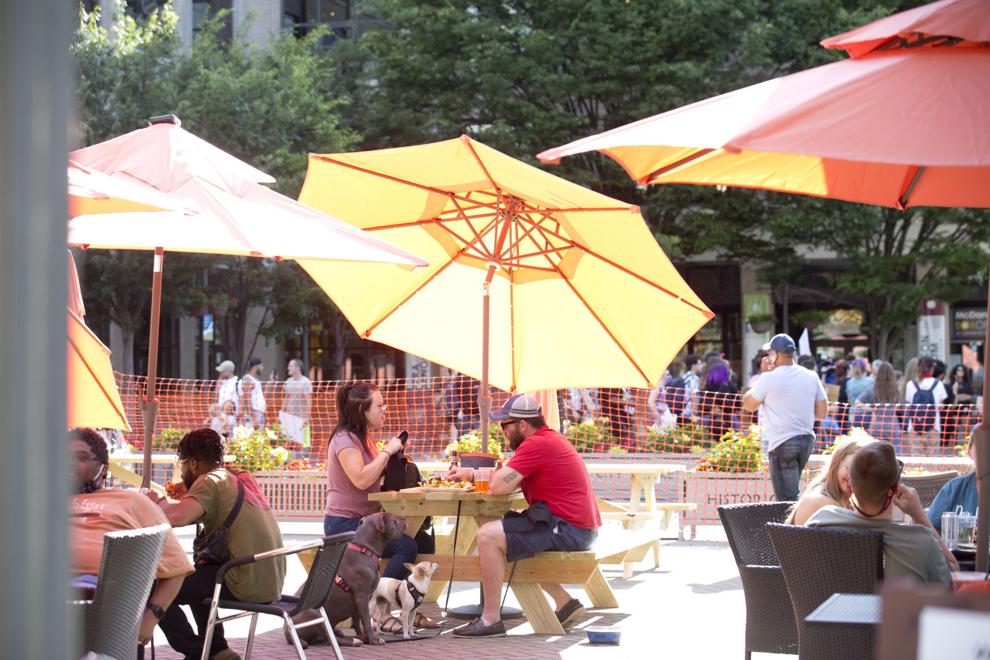 skd FloydProtestorsMarket 053120 p02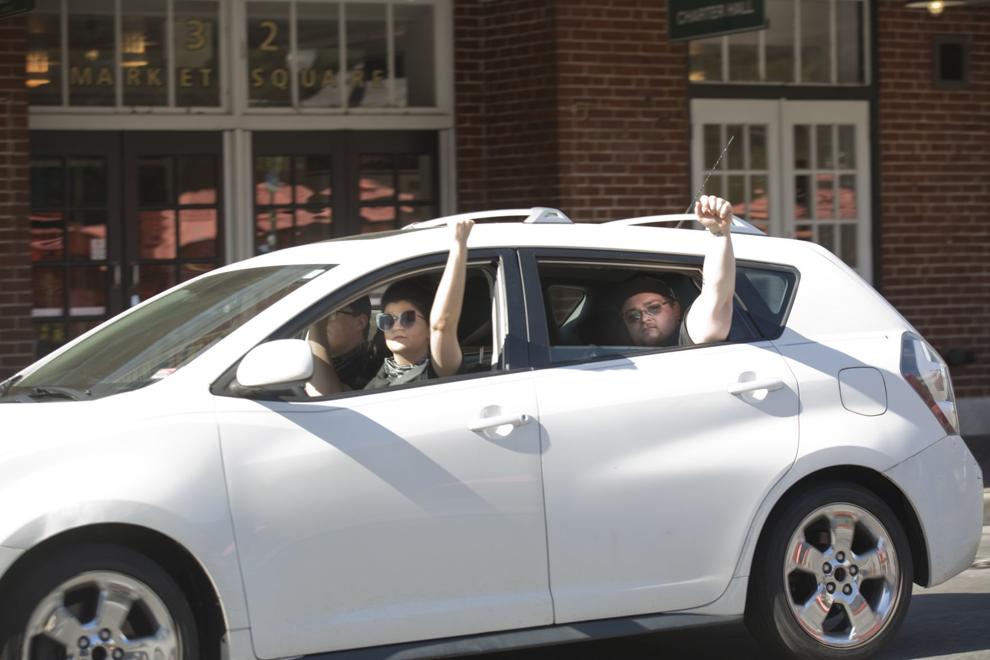 skd FloydProtestorsMarket 053120 p04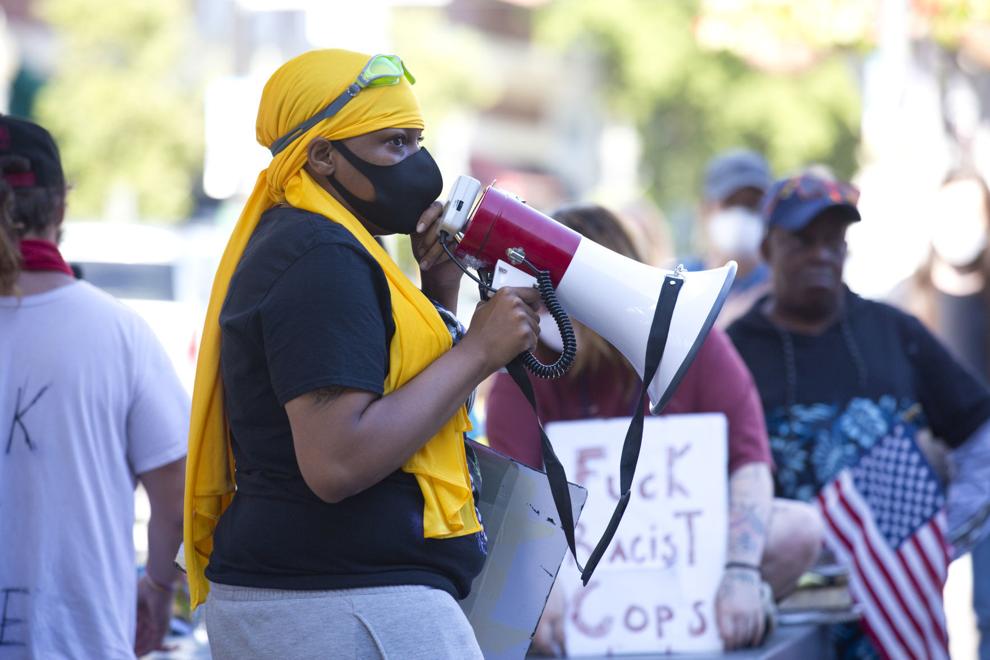 skd FloydProtestorsMarket 053120 p03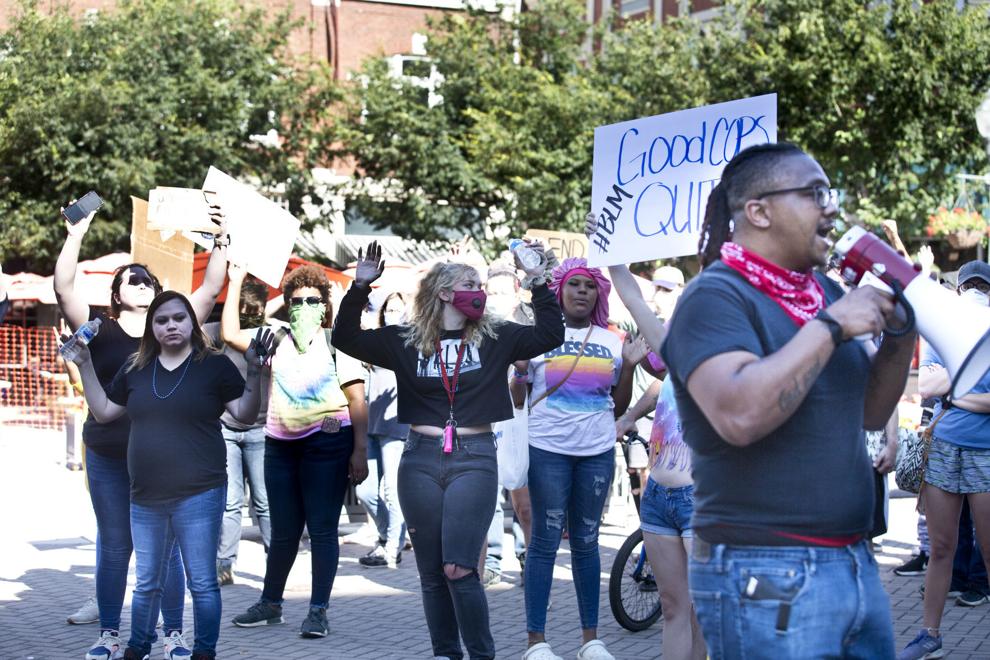 skd FloydProtestorsMarket 053120 p01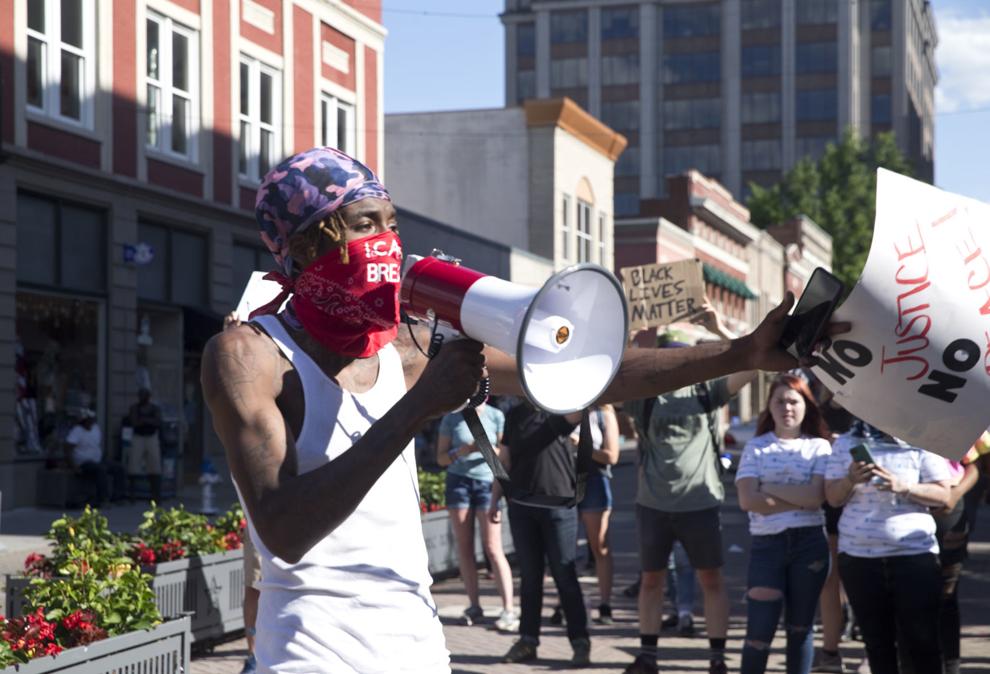 skd FloydProtestorsMarket 053120 p05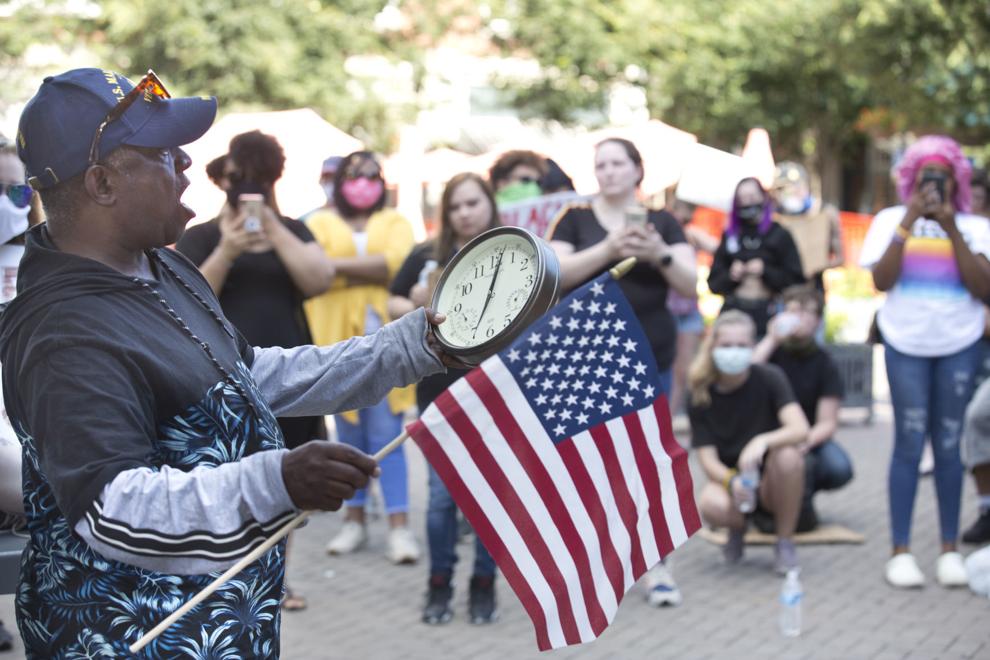 skd floydprotestpressconference 053120 p02
skd floydprotestpressconference 053120 p01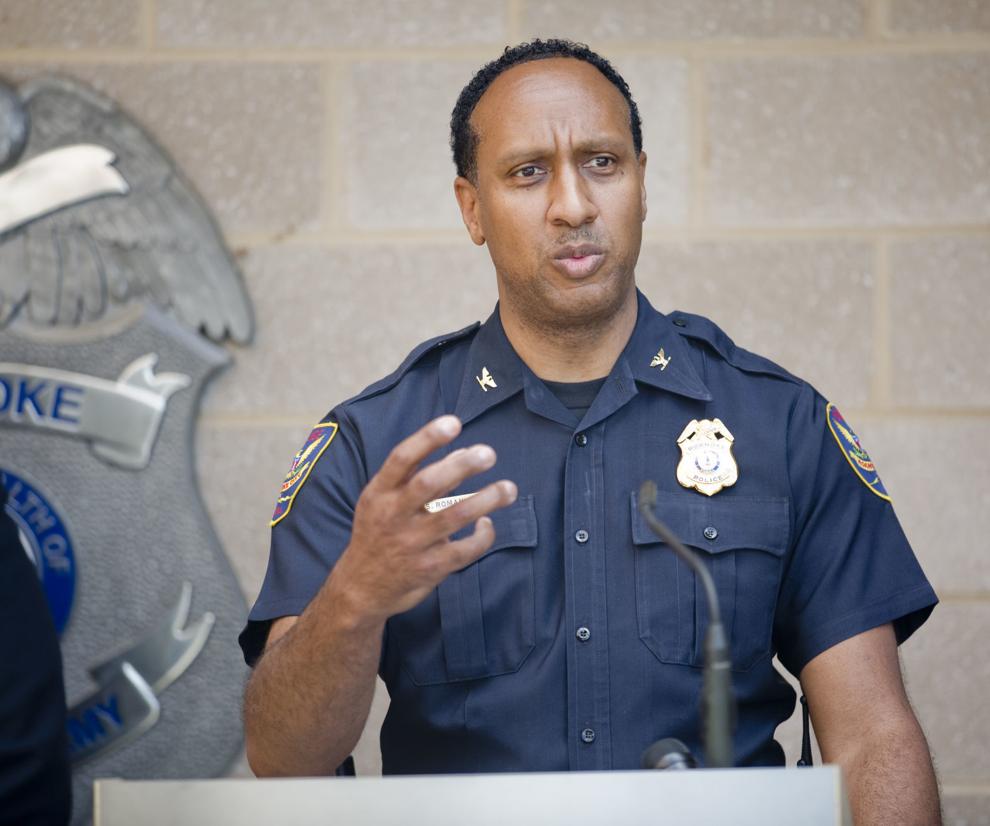 HIDE VERTICAL GALLERY ASSET TITLES