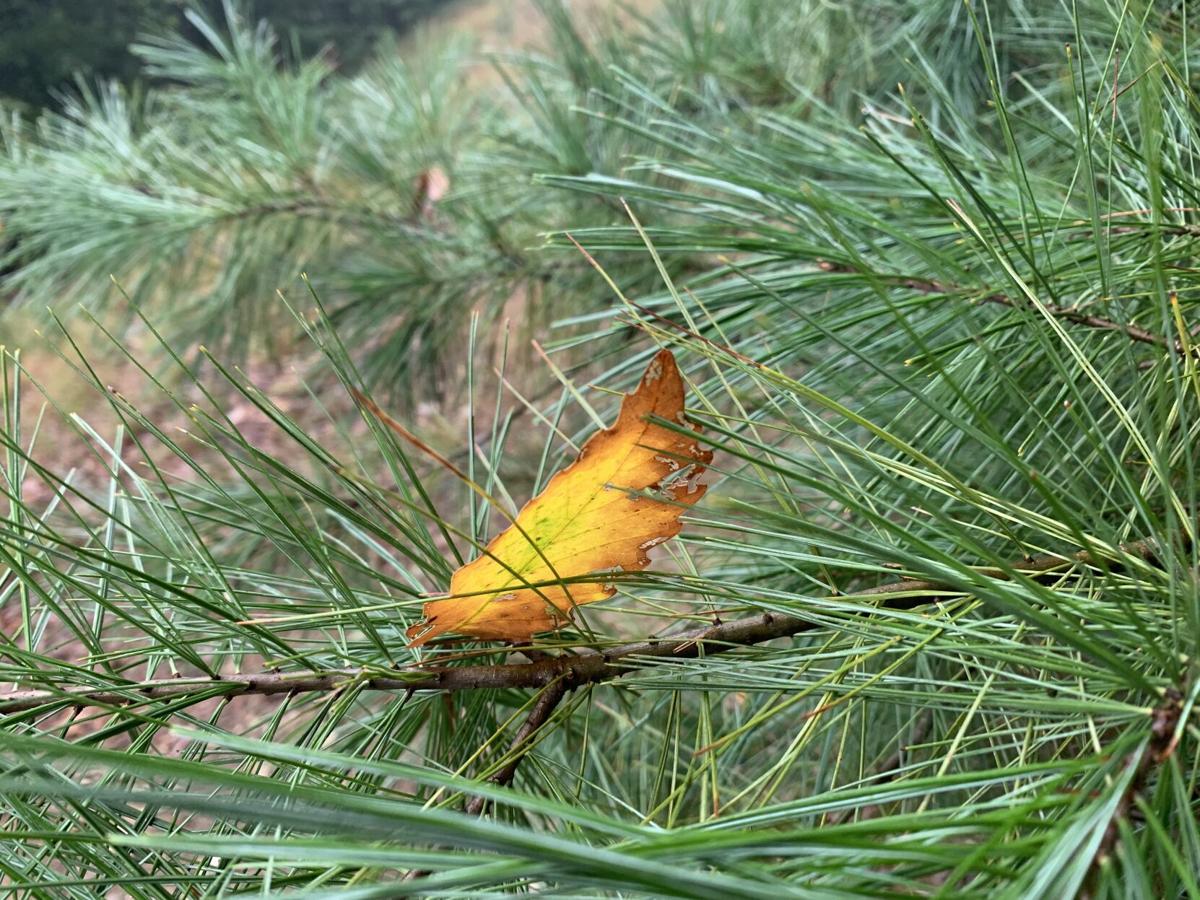 It's not going to feel like October the next few days.
It will again by Sunday and Monday, at least temporarily, but we're in for a spell of summerlike warmth with highs in the low to mid 80s. More like early or late summer warmth, not midsummer, but still not what most of you expect, or want, two and a half weeks before Halloween.
But this might be a good time to delay your pumpkin spice dreams and take one for the team.
The way wave physics work, it's difficult to have an atmospheric pattern that is warm or cool, relative to normal, over the entire nation. It either tends toward middling everywhere, with a west-to-east zonal flow, or sharply warm and cool on different sides of the continent, with a deep southerly dip of the jet stream on one side and a tall ridge with the jet stream displaced well northward on the other.
Currently, the cold air and wetness, including substantial snow, are being funneled into the western U.S., where the jet stream is dipping south, as it rides well north allowing unseasonable warmth over the eastern states. A lot of places that have suffered wildfires and serious drought in the West are getting significant help.
We can take a few days of sticky warmth here to let the Rockies pile up some early-season snowpack.
It's not perfect — current weather systems are spinning high winds into fiery areas of California. In time, though, those same areas may benefit from above-normal rainfall over the next couple of weeks.
And for our region, this isn't a perpetual sentence to have sticky weather all through fall and winter.
The cool air building in the West will make a jailbreak of sorts by the weekend, with a vigorous cold front pushing through.
There may be some showers and storms with its passage on Saturday, followed by some stiff westerly to northwesterly breezes and cooling temperatures behind it.
Much of our region will be in the 40s by Monday morning — possibly even some 30s in rural valleys. Frost on the pumpkin is not out of the question away from urban areas by early next week.
What happened to the rain?
Last week turned into a case of the meteorology being predicted correctly but the local weather not working out quite as expected.
A slow-moving upper-level low did pretty much what was expected of it, gradually opening up and sliding eastward. And it did pump a lot of moisture into our region, manifested as low clouds, drizzle and morning fog.
But two things quelled the potential for 1 to 4 inches of rain along the Blue Ridge and in the Roanoke and New River valleys.
First, the low never aligned itself in just the right manner for a persistent southeasterly fetch of moist wind to consistently develop, lifting moisture against the Blue Ridge. If you recall in May and June of 2020, this happened two different times with stalled upper-level lows, resulting in days of downpours. Not this time.
Second, while the surface level remained moist, drier air worked in from the north and northeast at the higher levels of the atmosphere.
Both of these issues related partly to a strong surface low that spun up off the coast of the Carolinas. This low was monitored for tropical characteristics, but remained unnamed as a "regular" low-pressure system.
This storm system disrupted some of the expected northwestward moisture transport off the Atlantic toward our region, and also spun in drier air just above the surface with its counterclockwise rotation.
Heavy rainfall was not far away, occurring over northwest North Carolina and even some areas west of Interstate 77 in Southwest Virginia. In Alabama, deadly torrents developed resulting in catastrophic flash floods in a few counties. Another area of heavy rain developed farther southeast near Raleigh on Saturday.
But amounts remained light in the Roanoke and New River valleys. This made for a non-soaking football night in Blacksburg, even if the game outcome wasn't satisfactory for Hokies fans, but it did leave us perhaps a little drier than is ideal with windy cold fronts on the way that could spread brush fires.
It also continued the 2021 theme of streaky rainfall amounts even when more general rain seems likely. Persistence forecasting often seems to be the better bet.