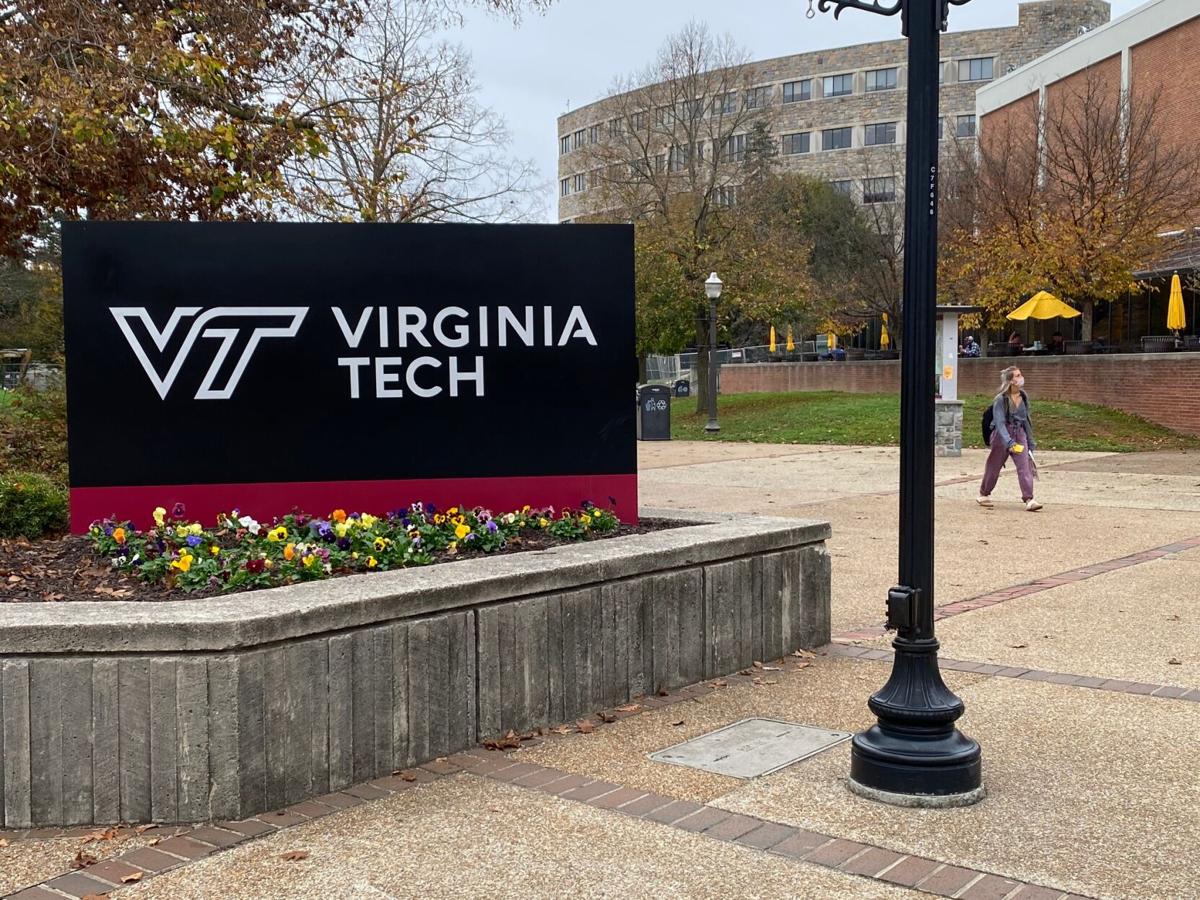 BLACKSBURG — Hiring at Virginia Tech — the largest employer in the New River Valley — has slowed this summer to more than half the typical rate.
"We've really moved forward with restraint," Jack Finney, vice provost for faculty affairs, told Tech's board of visitors earlier this week . "We had asked for all new hires to take a pause until we better understood the budget situation."
So far, Tech and Radford University have avoided the kinds of layoffs that have struck other industries as the pandemic turmoils the economy. Hiring has slowed, and both universities are trimming the budgets as they face shortfalls. Still, the universities have added millions onto their payrolls over the period of a state-mandated "hiring freeze," and spending at Tech led a couple board members this week to question whether the university can't do more — and should have done more before the pandemic — to trim costs.
Tech hired 257 faculty and staff between July and the end of September, a period when the majority of new hires occurs, Finney told the board. Over the same period in 2019, Tech put 561 faculty and staff on the payroll. And in 2018, 454 new employees joined the university.
Still, Tech added nearly $28 million in payroll between April 6 and October 26 — the dates between when the university imposed a freeze at the state's behest, and when Virginia's finance secretary lifted the restrictions — according to a spreadsheet of hires provided to The Roanoke Times in response to a public records request.
However, the list of 425 new employees includes many who received offers before the pandemic. And it is nearly impossible to calculate employee costs actually incurred during the freeze.
Mark Owczarski, a university spokesman, says Tech does not keep a central record of employees' "offer" dates, only the "hire" dates. For example, the highest-compensated employee on the list, Lance Collins with a $650,000 annual salary, was announced as the director of the Innovation Campus back in February, but he had an official start date of Aug. 1.
Owczarski said the university couldn't provide an estimated figure of people actually hired during the freeze.
Since early April, Tech set up a process so all hiring and compensation requests went through an added layer of review before sign-off, he said in an email.
"Factors that influenced the decision whether to fill the vacancy or not include critical teaching needs, leadership positions, staff needed to support critical operations, advancing diversity and inclusion goals, securing dual career positions, honoring research start-up positions, advancing specific goals in the university strategic plan (Tech Talent Investment Pipeline, National Security Initiative, Innovation Campus, for example), and positions funded by sponsored programs grants and contracts," Owczarski wrote.
Hires in the early spring and summer are more likely to have been offered pre-pandemic. About 80 new employees started in September and October, when over those two months the university committed to $4.7 million in new salaries.
The record contains a diverse range of positions, including a housekeeper starting in mid-October at $24,960, an associate vice president joining in September at $225,000, and in August an assistant music professor hired at $65,000, and an assistant women's basketball coach hired at $128,000.
Finney ended his presentation to the board noting that compensation increases for existing employees have also fallen over the same period last year and the year before.
"So new dollars committed were dramatically reduced," he said. "I believe that we've been conservative and perfectly responsive to the critical needs of the campus."
After Finney noted that the state has lifted the hiring restrictions, board member Jeff Veatch asked how the university could address its spending over the long-term.
"What is your view on how do we start controlling costs? You guys have done an amazing job in the short term for COVID, but education is the one, like, industry, and lawyers, in the world whose cost has exponentially increased year after year after year and it seems like we just keep spending," Veatch said. "And it's like a repeated issue of, you know, We spend, and then we increase tuition, spend, increase tuition."
Dwayne Pinkney, chief business officer, acknowledged that the phenomenon of spiraling costs plagues higher education generally.
"Virginia Tech is fortunate to have, relative to other institutions in the Commonwealth and among our peers, a relatively low administrative cost or structural burden even," Pinkney said. "But that's not to suggest that there's not more we can do."
Board member Sharon Brickhouse Martin asked Finney about the effect on the classroom, given the number of new hires has dropped by half.
Finney said the university has the same number of class sections this fall as last year, and some professors have voluntarily accepted teaching overloads.
"That's good to hear," Martin said. "And, again, that number to me just seems so different from a couple years ago, that maybe to Jeff's point, there's a lesson in there on how to look at cost over time to see to look back and see how many faculty we've been hiring historically and what we need to do going forward."
"Great point," Finney said.
(Tech's hiring record distinguishes new employees only by "staff" and "faculty," with faculty including everyone from an assistant men's soccer coach to a residential learning coordinator.)
The university has largely retained its workforce and hasn't imposed layoffs or furloughs, Owczarski said. A handful of catering employees and several contract employees at the Virginia Tech Transportation Institute did lose work this summer, he said.
Radford University has not had any layoffs due to the pandemic, according to Karen Casteele, secretary to that school's Board of Visitors.
Radford has scaled back hiring, adding far fewer employees over the roughly six-month hiring freeze compared to the first fiscal quarter of 2019.
Last year, between July and the end of September, the university hired 83 employees at its main Radford campus, with total salaries $3.59 million.
Casteele said the university offered 37 employees positions between early April and mid-October. Those salaries totaled $1.41 million for teaching faculty, $551,136 for administrative faculty and $217,817 for classified staff.
"Due to the hiring freeze at the state and institutional levels, the University only hired positions that were deemed essential in order to fulfill the University's mission of teaching, research, and service," Casteele said in an email. "The review involved a multi-layer approval process for such positions to be deemed mission critical in order for the search process to move forward. Any non-mission related vacancies did not move forward with searches."