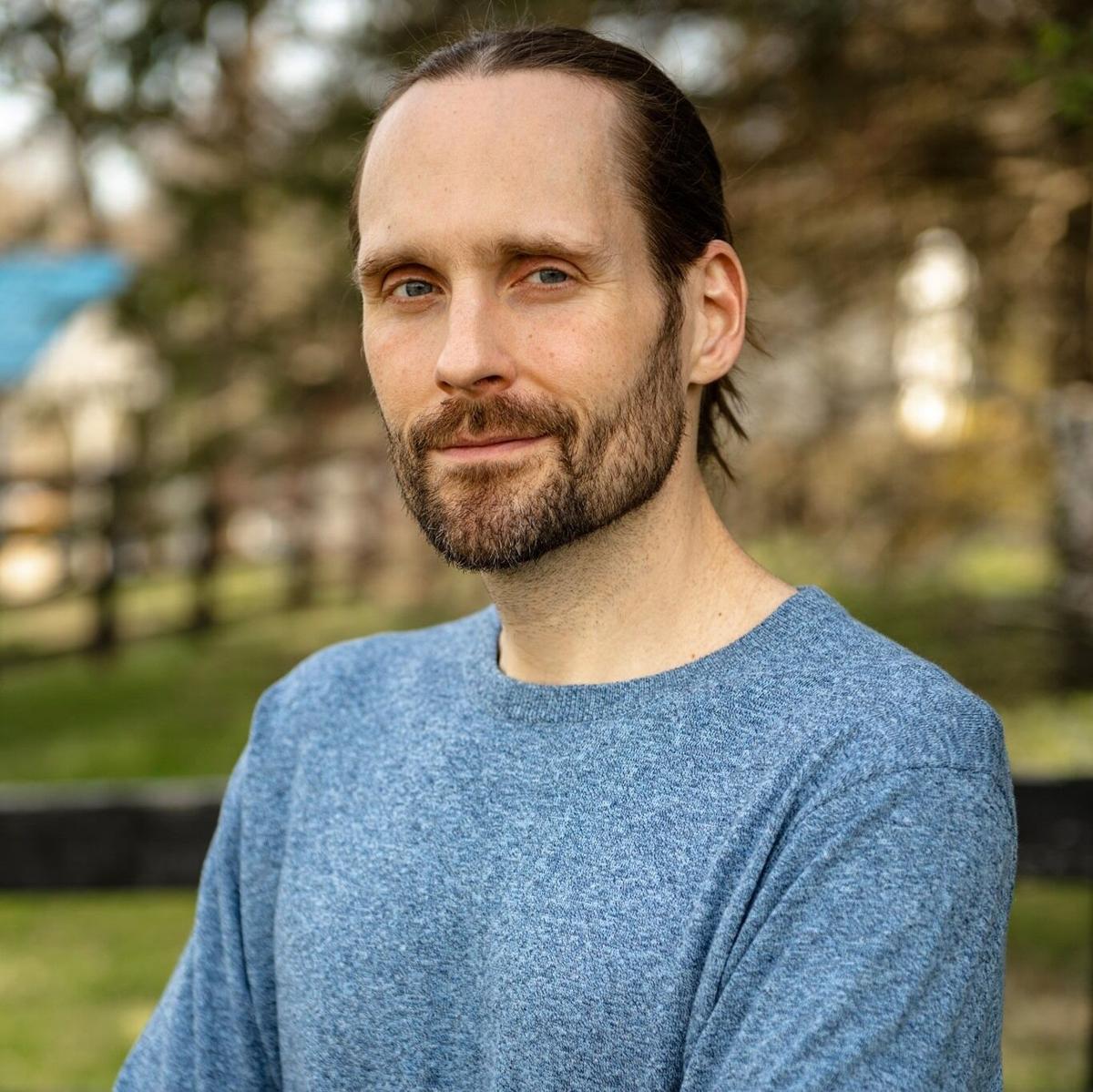 Christiansburg's Travis Williams is running for the Montgomery County School Board District D seat currently held by multi-term incumbent Jamie Bond.
A 2000 graduate of Christiansburg High School, Williams said he has developed a strong familiarity with the Montgomery County Public Schools through his experiences as a former Roanoke Times reporter and substitute teacher in the district.
Williams said there are two reasons behind his decision to run: his desire to further bridge the gaps between MCPS and the community at large and to help shape a better school system for future generations of students.
"I have this 2-year-old son. He's pretty daggone cute, and he's going to go to Montgomery County Public Schools," he said, adding he got tremendous value out of MCPS when he attended. "And I want to see that continue and be even better for him … Maybe that's a little bit selfish, but it's totally honest, though. I think everybody wants great things for their kids, and great things for the neighbors' kids. The stronger our school system, the stronger we are as a whole."
On the issue of bridging the gaps, Williams said he's noticed some problems with that over the years, particularly this school year. He said he doesn't necessarily think the disconnect he's seen this year is just about the debates over the reopening of the schools amid the pandemic. He said they could be rooted to general frustrations that have been simmering for at least a few years.
On the issue of the reopening, for example, Williams said he's aware of how divisive the issue has been. He said he's spoken to numerous people on the matter, with some very much in favor of the recent decision to allow all-day in-person classes and with others strongly opposed.
"The common thought, though, from both is they felt like they weren't being heard, and they didn't have a clear picture of what was going to go on," Williams said. "And that goes back to the disconnect."
He said he empathizes with the members of the community over the past few years who were critical of personnel decisions made at Blacksburg High School and Auburn High School, both of which resulted in protests to the school board.
"Both issues … I felt like county schools get a lot of our money and they ask us to entrust them with our children, and a lot of times we don't really have a good understanding of why folks are hired or fired," he said. "And when you think about it, that's kind of scary."
In 2018, protests led by the Auburn High and Middle School bands occurred over a decision at the time to pass over a longtime and beloved substitute teacher in the hiring of a new band director.
A year later, similar events took place at BHS where students questioned the abrupt departure of a teacher and the reassignment that same semester of the school's principal.
A few school board members openly made some comments on the Auburn situation, encouraging that community at the time to give the new director a chance.
MCPS officials, including board members, made few public comments on the specific situations at BHS, but promised at the time to bolster mental health initiatives.
Williams joined The Roanoke Times in 2010, where he was a part-time editorial assistant in the sports department and later a news reporter.
Williams' work at the newspaper included coverage of Montgomery County schools.
"I should add I was never told to specifically focus on schools as much as I did," he said. "It just came kind of natural because of my education background and passion for sharing stories about students and educators."
During his time at the newspaper, Williams said he took notice of some of the issues that he would like to address as an elected official.
"I can't say how many times when I was working at the paper, I would talk to somebody about an issue going on with the school board and they either had no idea what was going on or a very wrong idea of what was going on," he said. "That's one of the things I hope to do a little better, maybe be a little bit more transparent."
Williams left the paper during the summer of 2017 and is now a writer for University Relations at Virginia Tech.
Bond has confirmed that she will seek reelection. She said on Thursday that she didn't have much time to comment at length about having a challenger due to her responsibilities at Old Town Barber and Hair Salon, which she owns and runs. She said she will ramp up her campaign in the near future.
Bond, whose first term began in 2005, represents an area that covers southwestern Montgomery County and includes a portion of Christiansburg.
The other school board members who are up for reelection this year are Gunin Kiran of Blacksburg's District A and Dana Partin of District C, which includes an eastern part of the county, predominantly, encompassing Shawsville and Elliston.