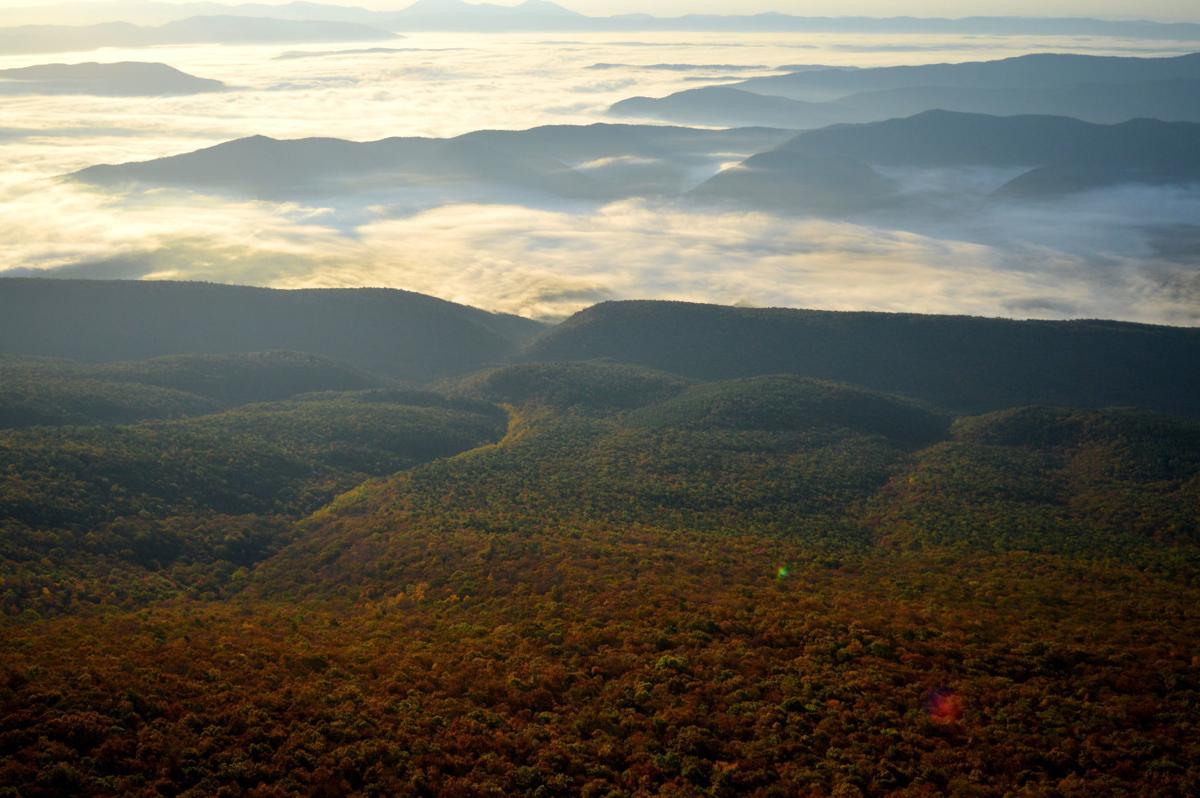 A nearly 5,000-acre tract of woodlands in northern Botetourt County will soon become part of the Jefferson National Forest.
Using money from the federal Land and Water Conservation Fund, the U.S. Forest Service acquired the property off Craig Creek in what it called one of the largest purchases in decades for conservation in Virginia.
The land, which includes 14 freshwater springs and the historic Grace Furnace, is about 10 miles west of the popular Roaring Run falls.
Adding the 4,665 acres to the national forest "highlights the success of collaboration among federal agencies and partners that help us sustain our natural resources," said Joby Timm, supervisor of the Jefferson National Forest.
The $5 million purchase was made possible earlier this year by a vote in Congress to reauthorize the Land and Water Conservation Fund, a $900 million program that uses royalties from offshore oil and gas drilling to pay for the protection of unspoiled lands.
In 2016, the land was acquired at the same cost by the Open Space Institute, a New York-based land conservation organization, which held it until the federal authorization freed up money for a sale to the Forest Service.
Bordered by the national forest on three sides, the land is home to about 10 miles of brook trout streams and borders Craig Creek for about 1,000 feet. It also includes the Grace Furnace, a historic pig iron facility that likely provided iron ore for munitions during the Civil War.
The purchase brings the total size of the Jefferson and George Washington national forests, which are administratively combined, to almost 1.8 million acres in Virginia, West Virginia and Kentucky.
"With its beautiful trees and wild trout streams at the headwaters of the Chesapeake Bay, the Grace Furnace property is big, special and inspiring," said Joel Dunn, president and CEO of Chesapeake Conservancy.
Craig Creek flows into the James River, which empties into the bay. Conserving the area was expected to make a "significant contribution" toward a goal of protecting 30% of the bay's watershed by 2030, Dunn said.
The land is also potential habitat for the James spinymussel, a federal endangered species, and the Atlantic pigtoe mussel and Orange madtom fish, which are on the state's threatened species list.
Transfer of the property to the Forest Service was in peril after Congress failed to reauthorize the Land and Water Conservation Fund, which draws on offshore energy resources — as opposed to tax dollars — to finance conservation and outdoor recreation projects across the country.
A bipartisan agreement struck earlier this year permanently restored the program, which can devote up to $900 million a year for national parks, forests, wildlife refuges and a variety of parks and trails at the state and community level.
Since its creation in 1964, the fund has protected nearly 5 million acres of land.
Get local news delivered to your inbox!
Subscribe to our Daily Headlines newsletter.