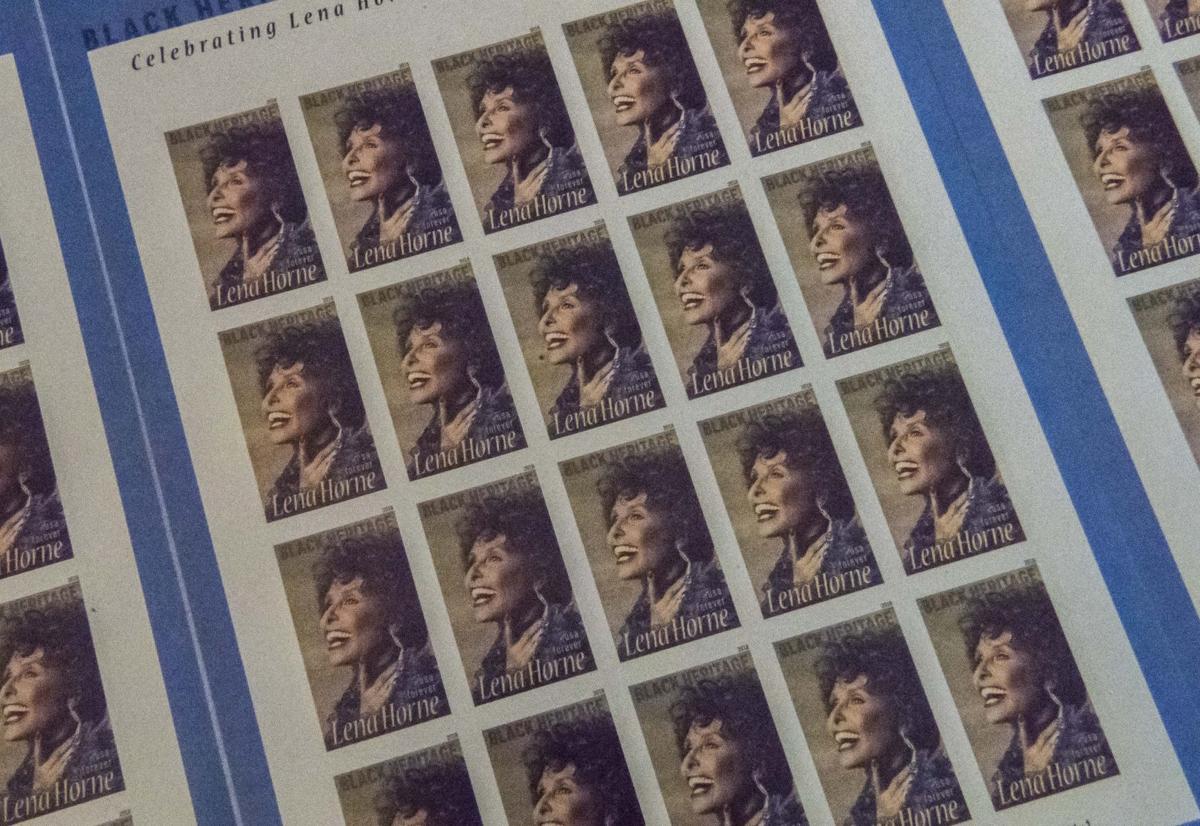 The weighty thumb of personal friendship is applied to the scales of selection for queries to be addressed in any particular week. Such is the case now.
Thus on this week of guestless celebration, a wistful toast to Thanksgiving invitation lists of past and future.
Q: An inventory of stray postage excised from envelopes stamped but never sent — Christmas cards that didn't go out, bills that I dropped off instead of mailing, etc. — have accumulated on my desk. My occasional remedy to the clutter has been to glue potentially wasted postage to another envelope and send it. Is this legitimate?
A: The reputation of the United States Postal Service has been taking a beating on a variety of fronts, but that is no reflection on the good work of our friends and neighbors who work the counters at local post offices.
In the interest of best postal practices in the current heaviest of mailing seasons, the call went to Sara Flinn at the Vinton Post Office.
"As long as the stamp has not been used, it is OK to glue it and send it," she said.
That is what the frugal postal customer may do. Here is what they may not.
"Do not tape the stamp to the envelope. If it is caught, it will be returned to you or postage will be due when it arrives at its destination."
In short, holiday greetings delivered COD are likely to dilute arrival of the warm sentiment that prompted the card to be sent in the first place.
Camp struck
Q: Whatever happened to the Roanoke Mountain campground that once operated off the Blue Ridge Parkway?
A: To plagiarize a headline on some of Ralph Berrier's reporting about the once 105-spot facility 1.2 miles down the Mill Mountain Spur from milepost 120.4 on the parkway, the time came to strike the tents in 2014.
Now a day use only facility, the former campground was found by the United States Park Service to be the least-used of the nine parkway campgrounds in Virginia and North Carolina. All too familiar "budgetary concerns" led obituaries.
Ranger Steve Buxton put the usage numbers in perspective in an 2012 interview.
"It's always been low," said Buxton, in charge of the facility the previous eight years. "We have 105 sites and, in all the years I've been here, we've never had more than 50 sites being used at one time."
Taxpayers may wonder how a campground serving the largest metro area on the parkway could want for campers.
The inventory of cited factors that depressed the campground's use included distance from the parkway, lack of modern amenities such as showers and electrical hoookups, and the Star City's hot and humid summers.
As if it doesn't get hot in North Carolina.
Roanoke officials and the local travel and leisure community put up objections. Suggestions about sundry upgrades were floated. The closing eased in quietly nevertheless.
One part of life at the facility that was not silenced was its popularity as a venue for outdoor performances of traditional string music.
The campground had a nice run since its opening in the 1950s. Here's a true story from one starry night there long ago.
A party of high school-age revelers drove up there together in one well-traveled car for some low-impact communing with nature.
At length, this soiree became boisterous. An argument broke out. Typical teen judgment being as it is, one of the disputants, the driver of the car, made an ill-conceived point by hurling the keys to the car into the darkened nighttime wilderness.
None could fathom this act, so rage was pretty much the unanimous sentiment among the rest of the apparently now stranded (former) celebrants.
With a long walk back home in the offing, somebody suggested a search for the recklessly flung keys should at least be attempted. In near complete darkness and aided by nothing more than a Zippo lighter and a book of matches all five marooned teens searched, mostly on hands and knees, through the tall grass and brush.
All hope had all but evaporated when somebody hollered that he'd found them. A miracle had been wrought. A quintet found true religion and rejoiced.
Thanksgiving came early that year.
If you've been wondering about something, call "What's on Your Mind?" at 777-6476 or send an email to whatsonyourmind@roanoke.com. Don't forget to provide your full name (and its proper spelling if by phone) and hometown.
Get local news delivered to your inbox!
Subscribe to our Daily Headlines newsletter.