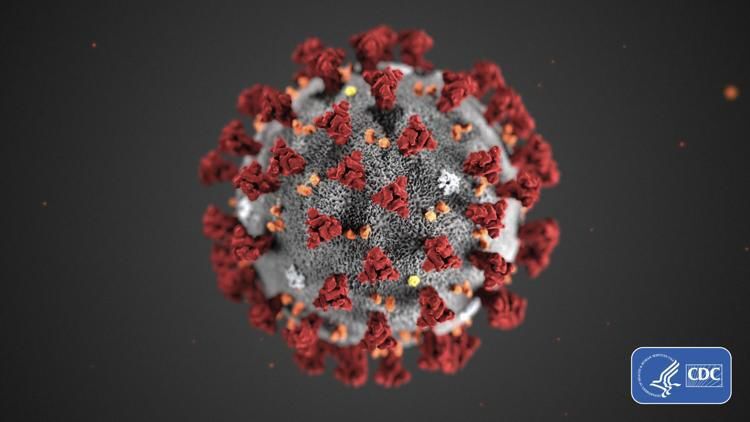 CHRISTIANSBURG — Montgomery County officials have plans in place for the use of $1.8 million remaining in federal CARES Act funding.
Among the items to be funded are additional personal protective equipment, sanitation supplies and more significant improvements related to social distancing. Among the improvements are a redesign of the treasurer's office lobby, a kiosk to provide electronic payment options in the County Government Center lobby and a covered outdoor space for animal adoptions.
For example, the covered space for animal adoptions will be a gazebo-like structure that will provide shelter during inclement weather, but still allow people to remain outdoors as they first meet and interact with the animals.
Montgomery County's Finance Director Angie Hill outlined the items to be covered with CARES Act money during the most recent Board of Supervisors meeting this past week. She, along with other senior county staff, also used the time to provide clarification on use of that funding.
The CARES Act was passed in March to provide workers and institutions, among other recipients, with some financial relief amid the COVID-19 pandemic.
Virginia received $3.1 billion, $1.3 billion of which has been awarded to localities.
Montgomery County received $8.5 million, $2.4 million of which it kept, according to figures Hill presented this past week. The remainder of the county's CARES Act money was distributed to its two towns — based on their population numbers — and a regional task force that has provided much of the local response to the pandemic.
Of the $2.4 million Montgomery County kept, $620,000 had already been used for personnel and expected items such as personal protective equipment, sanitation, telecommuting and measures for virtual board of supervisors meetings.
Other items that Montgomery County plans to cover with the federal funding include an evaluation related to the air filtration system and touchless restroom fixtures and water fountain stations.
With the town of Blacksburg spearheading the measure, there are also plans to provide grants to eligible small businesses and daycare facilities that have been financially impacted by the pandemic.
Hill later clarified that the grants will primarily aim to help the businesses and daycare facilities cover expenses incurred directly as a result of conditions imposed by the pandemic. In a restaurant, for example, those expenses include personal protective equipment.
Supervisors Todd King and Sara Bohn asked Hill about hazard pay, or increased compensation due to certain jobs requiring potential exposure to the virus.
Hill said so far county employees can't collect hazard pay, an issue that she added is out of the locality's hands.
"It's not really our decision. It's what the guidance says so far," Hill said before later adding that the guidelines can change.
Hill, however, did say federal funding can be applied for certain employees who are specifically assigned to duties linked to the COVID-19 response. She said that, for example, can be the overtime incurred by local police officers who were reassigned to work the testing sites across the area.
Supervisors complimented staff on much of the upcoming plans and past months' work in response to the pandemic.
Concerned about COVID-19?
Sign up now to get the most recent coronavirus headlines and other important local and national news sent to your email inbox daily.