ORLANDO, Fla. (AP) — Taking the stage for the first time since leaving office, former President Donald Trump on Sunday called for GOP unity, e…
NEW YORK (AP) — When drained of glamour, what's left of the Golden Globes?
COLUMBUS, Ohio (AP) — With the floodgates set to open on another round of unemployment aid, states are being hammered with a new wave of fraud…
WASHINGTON (AP) — Donald Trump clung to his core election falsehoods in his first post-presidential speech, wrongly blamed wind power for the …
WASHINGTON — Nearly 4 million doses of the newest COVID-19 vaccine will be shipped Sunday night, and will begin to be delivered to states for …
ALBANY, N.Y. (AP) — New York Gov. Andrew Cuomo acknowledged for the first time Sunday that some of his behavior with women had been "misinterp…
RALEIGH, N.C. (AP) — Margaret Maron, a prolific North Carolina-based mystery writer whose book series won her major awards and plaudits in the…
In his first return to the stage since leaving office, Donald Trump used his CPAC speech to try to cement his status as the Republican Party's…
NEW YORK (AP) — Cuomo acknowledges "insensitive" behavior was seen as "unwanted flirtation," says he will cooperate with investigation.
SCOTTSDALE, Ariz. (AP) — Brian Delaney checked his ticket, found his seats and then sat down for a minute in the sunshine. It wasn't a typical…
WASHINGTON (AP) — The Biden administration said Sunday it remains open to talks with Iran over the 2015 nuclear deal despite Tehran's rejectio…
CAPE CANAVERAL, Fla. (AP) — Spacewalking astronauts ventured out Sunday to install support frames for new, high-efficiency solar panels arrivi…
NEW HAVEN, Conn. (AP) — More than 5,000 Connecticut Republicans left the political party in the six weeks after the Jan. 6 breach of the Capit…
Peppa Pig is looking to hog some of the Florida sunshine enjoyed by Mickey Mouse and Harry Potter.
NEW YORK (AP) — A not-so-distant recovery for movie theaters could be glimpsed Sunday, as Warner Bros.' live-action-animation hybrid "Tom &amp…
Scenes from this weekend's CPAC 2021 in Orlando, Florida:
BATON ROUGE, La. (AP) — If Secretary of State Kyle Ardoin needed another indication about the politically dicey nature of his work to replace …
WICHITA, Kan. (AP) — Three Wichita, Kansas, police officers were injured by a shotgun blast when they checked out a vacant home, and authoriti…
BIG RAPIDS, Mich. (AP) — A science professor at a university in central Michigan who claimed sinister forces were targeting him and breaking i…
OPEC+ slashed output last year amid the coronavirus pandemic, but could announce this week that the market is healthy enough to step up production.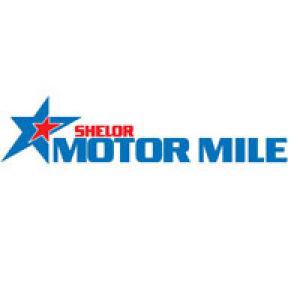 Duncan Ford Lincoln Mazda
MERRILLVILLE, Ind. (AP) — A northwestern Indiana City Council member and police officer has apologized after photos recently surfaced of him i…
WASHINGTON (AP) — Looking beyond the $1.9 trillion COVID relief bill, President Joe Biden and lawmakers are laying the groundwork for another …
Photos from the career of New York Gov. Andrew Cuomo:
The move came after legislative leaders assailed Cuomo's plan to appoint a retired federal judge to conduct the probe. Get the latest.
JOHANNESBURG (AP) — The United States is "gravely concerned by reported atrocities and the overall deteriorating situation" in Ethiopia's Tigr…
A fire in a camp housing families of members of the Islamic State group killed three children and injured 15 others in northeast Syria, the U.…
ALBANY, N.Y. (AP) — Cuomo asks state attorney general, top judge to appoint independent lawyer to investigate sexual harassment allegations.