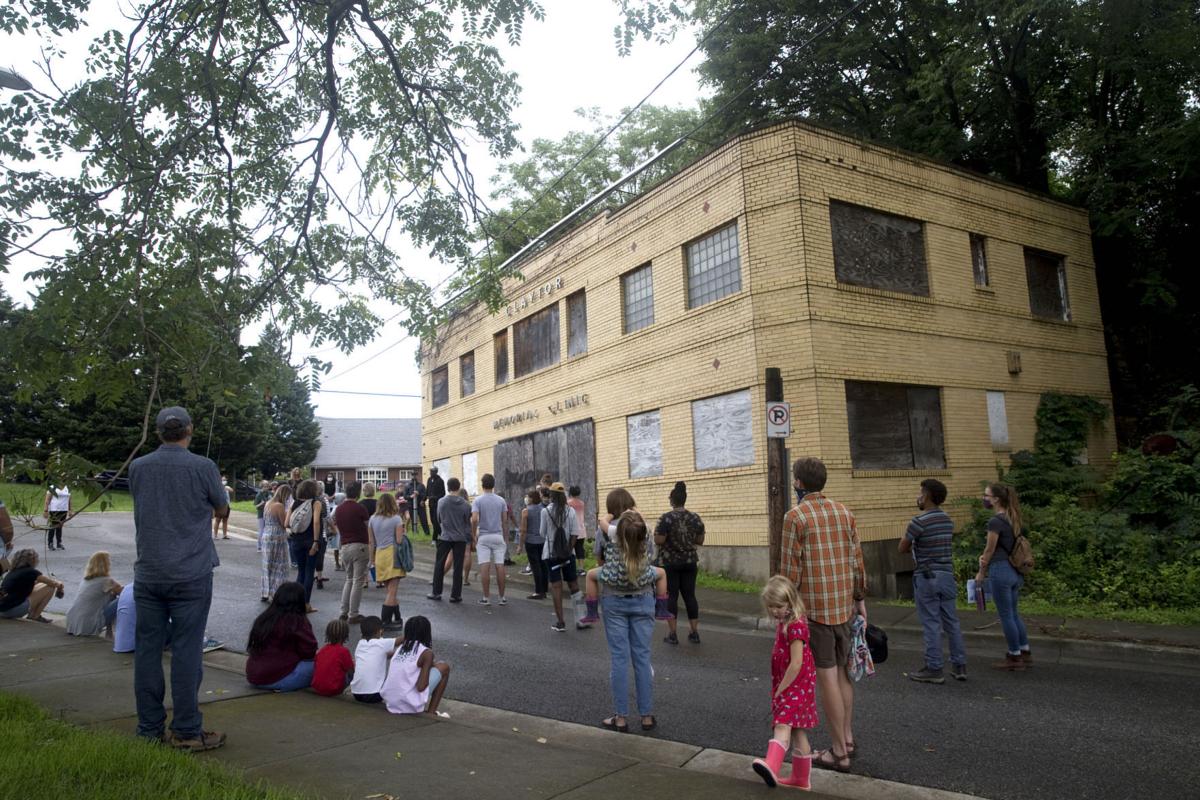 The history of one of Roanoke's oldest neighborhoods, which includes stories of a thriving Black community that was eventually bulldozed in the name of progress, will be the subject of a panel discussion on Monday.
The discussion, hosted by the Fralin Biomedical Research Institute, will be held via the Zoom videoconferencing platform at noon Monday. The event is part of a "Welcoming Week" that features activities to promote inclusiveness and community connections in Roanoke.
The panel includes historians, residents and journalists who will talk about the history of the Gainsboro neighborhood in Northwest Roanoke, long the city's epicenter of African American culture and business. The neighborhood predates Roanoke, having been established in 1835 as the town of Gainesborough. During the 19th century, the area became home to Black residents who established businesses in the village of Big Lick, which became Roanoke in 1882.
Panelists include historian Reginald Shareef, local activist Jordan Bell, former Roanoke Times reporter Matt Chittum, diversity advocate Dolly Davis and Roanoke citizens Stephanie Moon Reynolds and Gloria Manns.
The discussion will cover the history of Northwest Roanoke, which includes the stories of prominent Black businessmen, teachers, doctors and other community leaders who lived and worked north of the old Norfolk & Western Railway train tracks that bisected Roanoke. Much of the life and livelihood of the neighborhood buzzed on Henry Street, where people shopped, banked and found entertainment in music clubs that welcomed leading Black jazz artists during segregation.
Much of the neighborhood, which included swaths of nearby Northeast Roanoke, was razed in the 1960s during a period called "Urban Renewal," which at the time was viewed by white powerbrokers as a progressive effort to eradicate slums. Much of Black Roanoke's history was plowed under as a result.
The "Welcoming Week" activities also include a self-guided tour of Gainsboro. Details and a map can be found at https://bit.ly/2RpFA4J.
Panelists will also discuss how the history of Roanoke's Black neighborhoods feeds the present moment, when calls for racial justice and protests have swept the country since May, including marches and demonstrations in Roanoke.
"Welcoming Week" is promoted by the nonprofit group Welcoming America, whose stated goals are to "bring together immigrants, refugees, and long-time residents to build strong connections and affirm the importance of welcoming and inclusive places in achieving collective prosperity," according to its website at www.welcomingamerica.org.
"Welcoming Week" runs through Sept. 20, but other events continue throughout the month. Those will include storytime hours every Saturday in September along the Roanoke River Greenway beneath Memorial Bridge, the site of a new arts project called The Arches. The hourlong stories start at 11 a.m. and are performed by members of Virginia Children's Theatre (formerly Roanoke Children's Theatre) and are sponsored in conjunction with the Roanoke Arts Commission and other groups.
Be the first to know
Get local news delivered to your inbox!