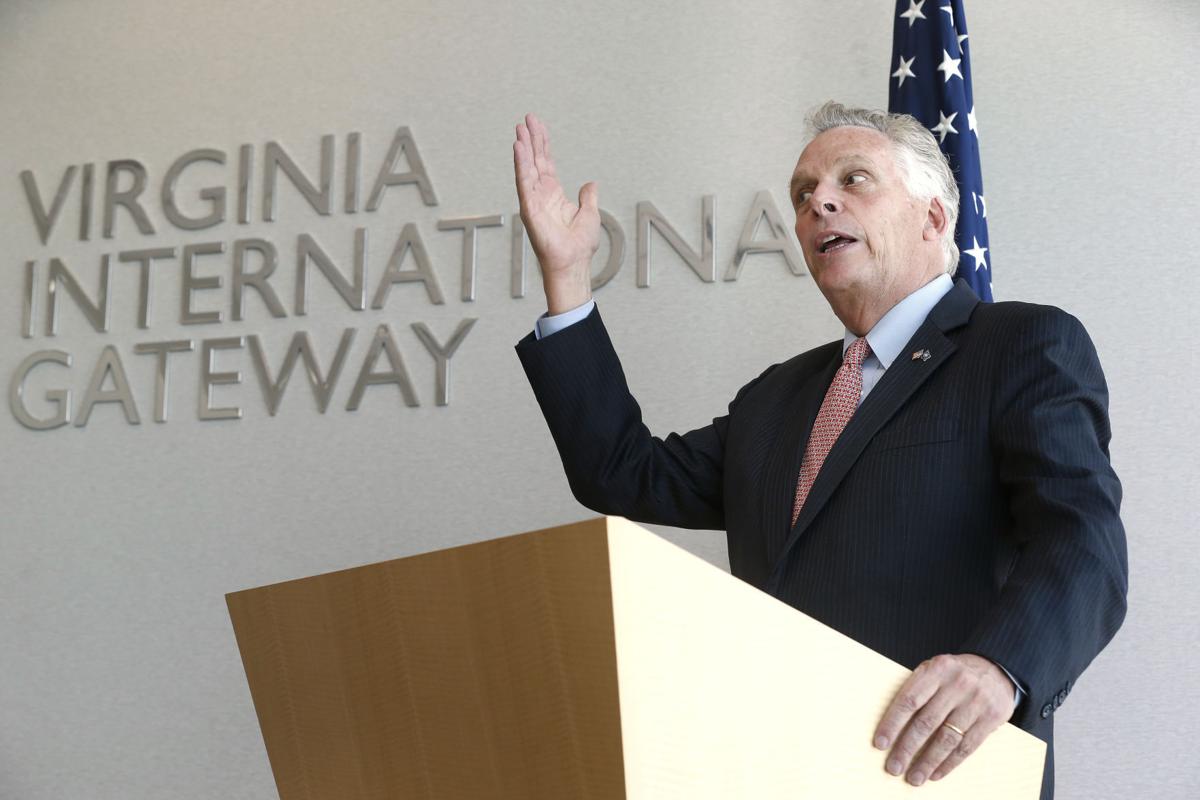 A day after he pardoned a Salvadoran mother facing deportation after a minor driving conviction, Gov. Terry McAuliffe was asked by immigrant rights advocates to intervene in a second deportation case, raising the possibility that such requests could become a recurring feature under the enforcement policies of President Donald Trump.
The Richmond-based Virginia Interfaith Center for Public Policy on Thursday called on McAuliffe to pardon Jose Luis Lugo Zarco, an undocumented immigrant living in the United States since 2002 who resides in the Richmond area.
Lana Heath de Martinez, a coordinator with the Interfaith Center, said Zarco was jailed for having multiple convictions for driving without a license. The Interfaith Center could not provide Zarco's age or country of origin.
"Yesterday, Gov. McAuliffe pardoned a woman from El Salvador who was convicted of a minor traffic violation and was in risk of deportation," the group said in a news release. "We ask that Gov. McAuliffe do the same he did for Liliana Mendez and protect Jose Zarco's family from being torn apart."
Zarco had a hearing in federal immigration court Thursday, de Martinez said, but the case was continued until October.
McAuliffe's office gave little indication that the governor would swiftly issue a second pardon or that Wednesday's pardon would usher in a broader policy change to protect immigrants from deportation.
"We review every pardon request we receive," said McAuliffe spokesman Brian Coy. "We do prioritize them as well as we can by the immediate impact a pardon will have on someone's life."
Gubernatorial pardons can clear the criminal records of immigrants facing deportation, but the final decision on removal is up to federal authorities.
A spokesperson for U.S. Immigration and Customs Enforcement said she could not offer additional details on Zarco's case without having more biographical information.
"ICE focuses its enforcement resources on individuals who pose a threat to national security, public safety and border security," said ICE spokesperson Carissa Cutrell. "However, as [Secretary of Homeland Security John Kelly] has made clear, ICE will no longer exempt classes or categories of removable aliens from potential enforcement. All of those in violation of the immigration laws may be subject to immigration arrest, detention and, if found removable by final order, removal from the United States."
Republicans have criticized McAuliffe's action as showing disregard for the rule of law.
McAuliffe explained his decision in further detail Thursday during a radio appearance , saying he had received assurances from the Trump administration that immigrants who haven't committed serious crimes would not be deported.
"The president of the United States, four inches from my face, made that clear to me," McAuliffe said. By granting the pardon he was simply "taking President Trump at his word."
McAuliffe's office said the governor will continue to review pardon requests on a case-by-case and will consider "expedited pardons for people in similar urgent circumstances."
With Zarco's possible deportation pushed off to the fall, it wasn't clear when the governor might respond to the pardon request.
"If he wants to turn this into a precedent and a pattern, then he'll probably act quickly," said de Martinez, the Interfaith Center coordinator. "If he doesn't, then we may not get a response for some time."