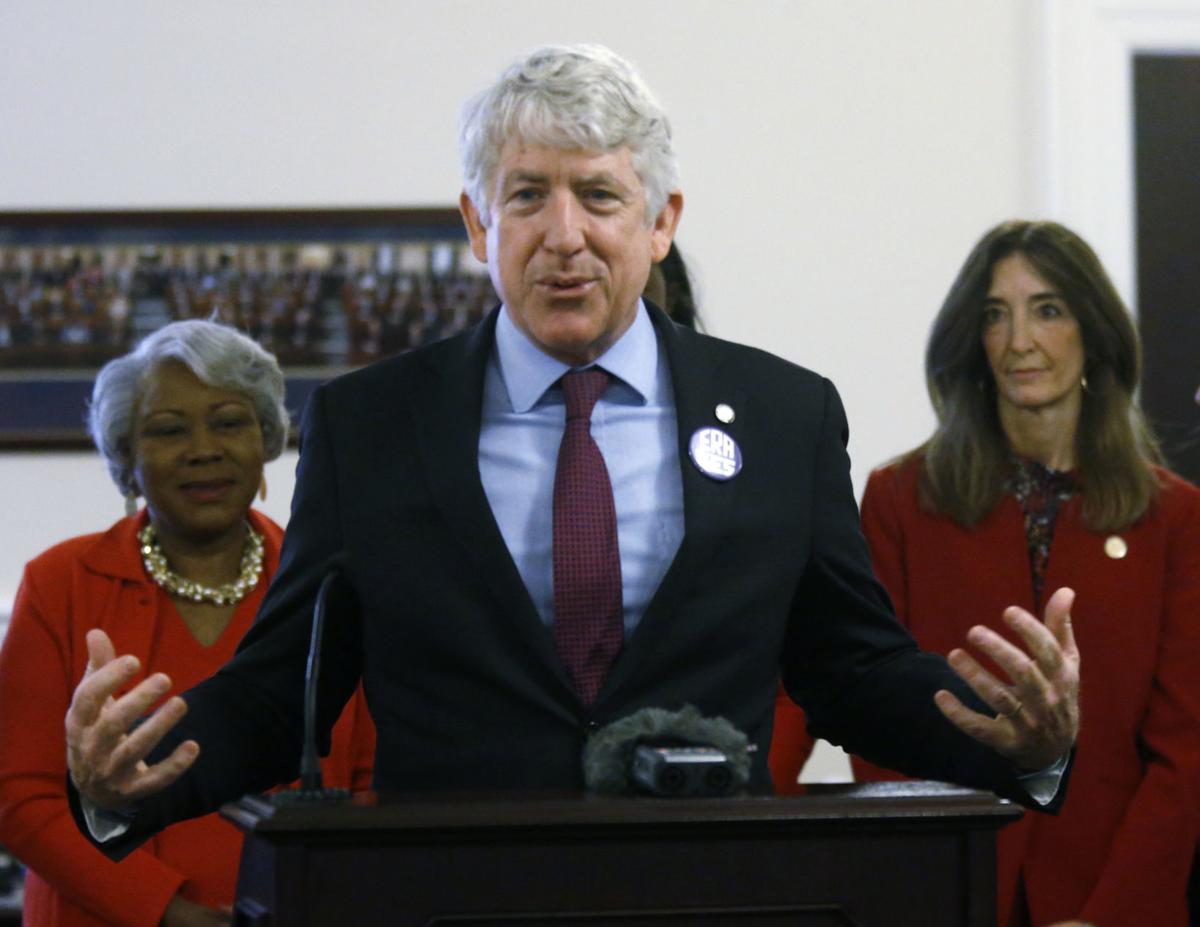 Virginia Attorney General Mark Herring said Wednesday that 2,665 physical evidence recovery kits collected from victims in old sexual assault investigations have been tested and that there will be no "backlog" of such tests in the state moving forward.
"Virginia's backlog of untested rape kits has been eliminated and it's never coming back," Herring said at a news conference. He said Virginia's $3.4 million, five-year effort means it is now just the seventh state to reach the milestone.
He said that as a result of the testing, 851 DNA profiles have been entered into the national DNA database and there have been 354 "hits." The results have been forwarded to local police agencies in the state for possible investigation.
A hit is when a DNA profile matches either someone in the state's DNA database or DNA found at another crime scene. One person thus far has been charged as a result of the effort, Herring said.
While Herring refers to the untested kits in Virginia as a "backlog," Virginia did not have a DNA testing backlog problem like some other states where kits remained untested for years because forensic laboratories were overwhelmed with testing requests. Subsequent testing in some of those states has led to the solving of many old crimes.
Instead, in Virginia, nearly 3,000 untested rape kits collected prior to 2014 found in the possession of law enforcement agencies across the state were not submitted for testing because testing was not relevant to their investigation or needed for prosecution or for some other reason — not because of an overwhelmed laboratory.
In 2015, the Virginia Department of Forensic Science said it handled the DNA testing in roughly 700 kits per year with a turnaround time of 72 days. On Wednesday, the department said the turnaround time averaged 120 days and noted that state law now requires that police submit all collected kits for testing within 60 days.
Herring, however, said Wednesday that "too often, cases were not given the seriousness that they deserved, some of them were swept up under the rug, and those days are over."
He said that he has spoken with many rape victims. "When they heard that we were going to eliminate the backlog of untested kits, it meant so much to them because ... then they knew that their Commonwealth understood how serious an offense that was and that we would stand with them."
Debbie Smith, a sexual assault survivor and victim advocate, was raped in 1989 and her assailant — a man in prison for other assaults — was implicated in 1995 by a DNA "cold hit," the fourth such hit in Virginia.
Her assailant was convicted as a result of DNA evidence. She said that after the trial, she was taken to a room and shown a storage area holding sexual assault rape kits and told that there was no money to test them.
"That is what got me started in my advocacy because I knew what the testing of my kit gave me, it gave me freedom," she said. With her cold case solved, she said she could walk comfortably in her own neighborhood for the first time since she was attacked.
Be the first to know
Get local news delivered to your inbox!