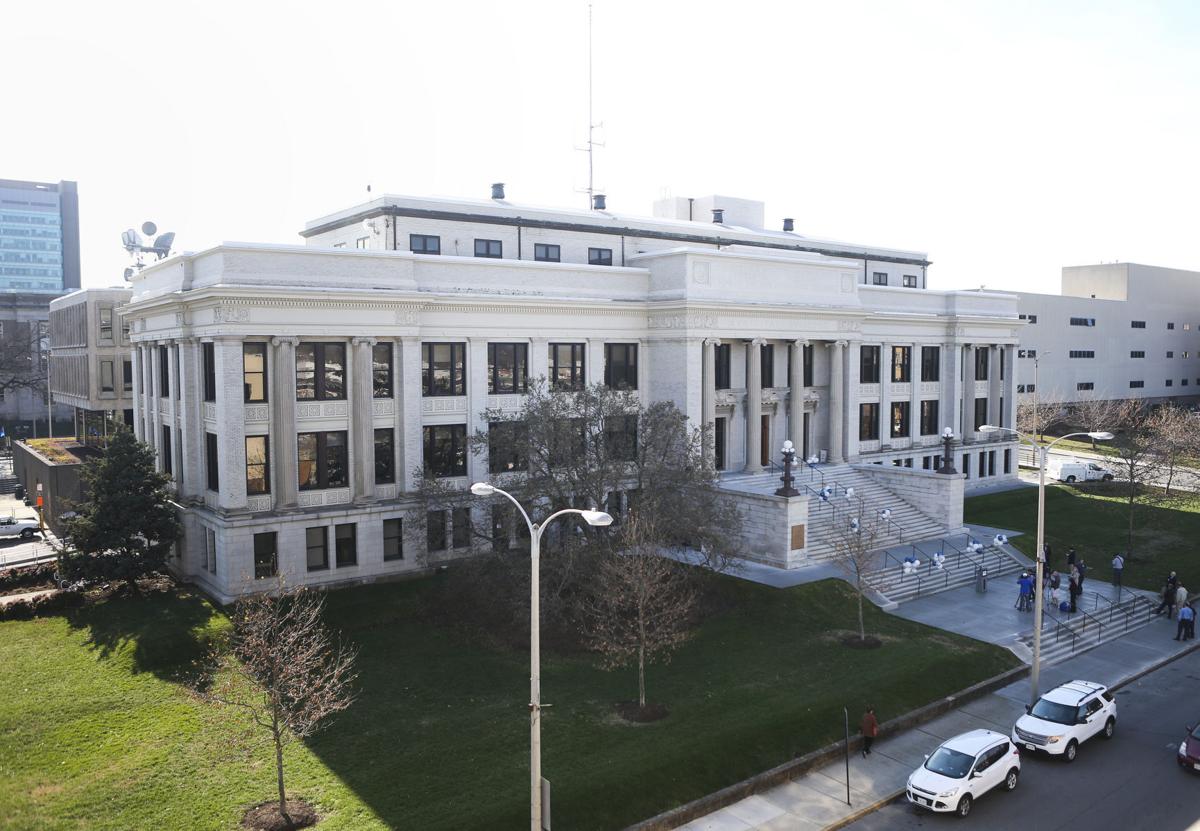 The Roanoke City Council got its first look at a coronavirus-affected budget Monday afternoon, and the proposed cuts gave council members pause.
Reduced hours for libraries, closure of the city's swimming pools for two summers, less money for arts and cultural organizations and cuts to organizations such as Total Action for Progress were among the nearly $3.5 million in cost savings that Finance Director Amelia Merchant and City Manager Bob Cowell proposed during a briefing on the 2020-21 budget. The cuts are necessary, they said, in order for the city to deal with the economic impacts of the COVID-19 pandemic, which has vastly reduced local revenues since mid-March and possibly will adversely affect the local economy for another year or more.
Roanoke's management and budget office expects expenses to outpace revenues by more than $1.7 million in the next fiscal year. About half of the budget cuts will cover that deficit, and the remaining savings will provide a financial buffer of about $1.8 million in case the lingering effects of COVID-19 on the economy are worse than expected.
Merchant and Cowell made their presentation from council chambers, as the seven members watched and listened from separate locations over the Zoom web conferencing platform. Merchant showed slides that outlined the financial devastation that COVID-19 is expected to wreak on the local economy over the next few months.
Hotel occupancy tax revenues are expected to slide 70% in 2020-21, falling by nearly $3.9 million compared to the current budget. Food and beverage tax revenues are expected to take a hit of almost $1.8 million because bars and restaurants are closed except for takeout orders. Some of the revenue decline will be offset by expected increases in real estate and business license taxes. All told, Merchant said that the city expects local tax revenues to fall about $2.3 million next year, a decrease of 1.15%, which prompted the recommended cuts.
"Ultimately, we're trying to avoid the complete elimination of particular categories of the budget expenditures, if you will, and instead try to be a little more strategic and a little more surgical as we go through," Cowell told the council.
Council members were particularly distressed by the proposed 20% cut in city funding to TAP, which serves low-income people. Several members pointed out that cutting services to poor and unemployed residents is a bad idea during a time of economic crisis. The proposed budget slices $32,000 from the $160,000 the city provides TAP. The budget also cuts $86,000 from other human services funding.
"I certainly hope that we'll not have to go so quickly into reducing the agencies that are here to protect our most vulnerable," council member Anita Price said, summarizing what seemed to be a consensus among council to preserve funding for TAP.
Council members Michelle Davis and Bill Bestpitch noted that TAP and other nonprofit groups often use public funding to receive matching grants that exceed the amount of money received from the city coffers.
"It may be a $15,000 cut to our budget, but it can look like a $250,000 cut to the greater community," Davis said.
Other groups on the list to have funding reduced included the Roanoke Arts Commission, Center in the Square, the Sister Cities program, the Cultural Endowment, the Roanoke Valley Broadband Authority and Virginia Cooperative Extension.
The proposed cuts include closing branch libraries one day a week and reducing evening hours for the Roanoke Main Library. The city's public swimming pools at Washington and Fallon parks would be closed for two years.
Vice Mayor Joe Cobb lamented the reduction in library hours because many are community hubs where residents can meet and have access to the internet and other services.
"They provide services that we are missing during this time," Cobb said.
Some council members questioned the contingency money that would be left over in next year's budget. Davis and Bestpitch asked if those funds could be re-allocated if the economic impacts of COVID-19 are not as bad as feared. Cowell said a process would be in place for using that money in that instance, but he cautioned that the pandemic effects could possibly spill into the 2021-22 fiscal year, especially if real estate assessments fall.
Other potential cuts include reductions in the DARE program, the number of fire inspections, code enforcement, street paving and alley maintenance. The budget calls for a reduction in 20 employees, with 17 of those positions already vacant due to a hiring freeze.
Council will take up the budget again at its May 18 meeting. A public hearing on the budget will be held at 7 p.m. May 28. Final adoption of the budget will be June 15.
"It's a tough process," Roanoke Mayor Sherman Lea said. "Everything we mentioned, there's going to be people [who are] going to call. Believe it or not, once word gets out that the pools will be closed for two years … people are going to be calling us about that. … It's part of the process."
Be the first to know
Get local news delivered to your inbox!