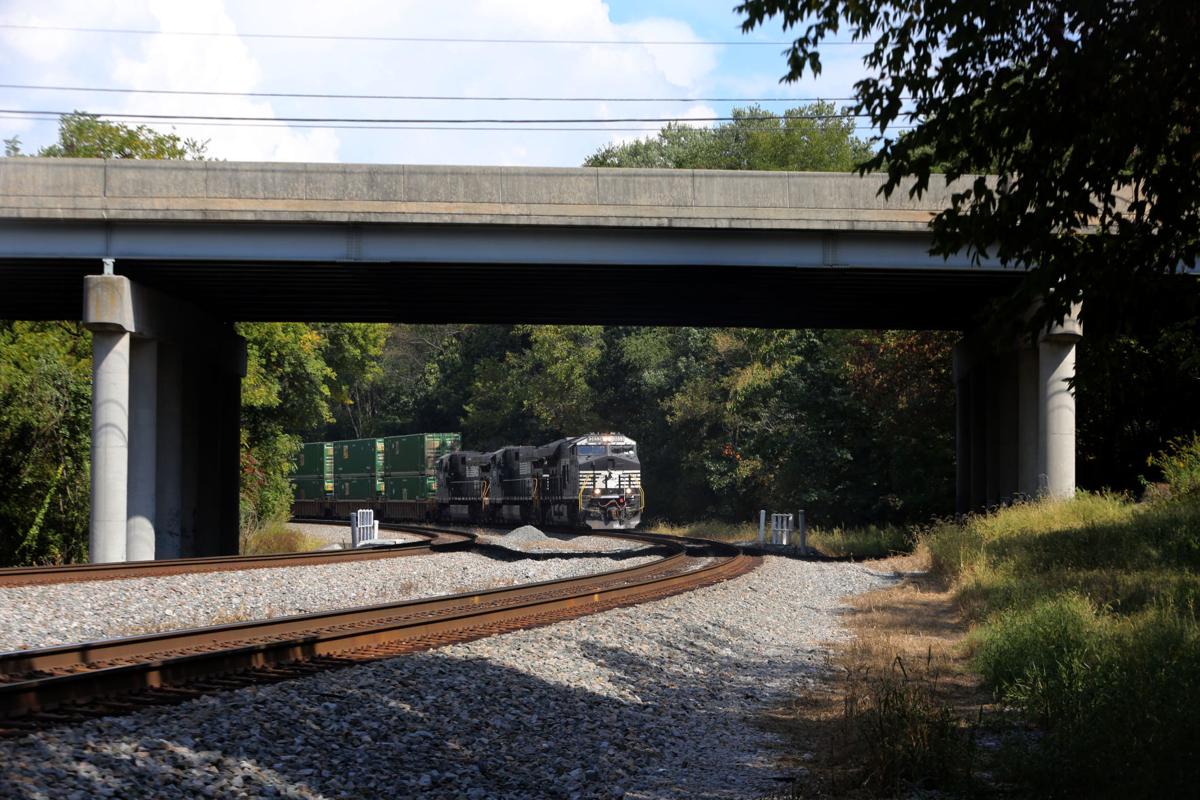 The Virginia General Assembly will kick off its 2021 regular session Wednesday, and the coronavirus pandemic will once again shape not only the policymaking, but the basic operations.
Legislators will consider a broad set of issues, with an emphasis on the effects of the COVID-19 pandemic that has upended the economy and killed more than 5,300 Virginians. Democrats, who control the House of Delegates and Senate, also have priorities of their own, like marijuana legalization, criminal justice reform and expanding voting rights, which they would like to pass before Virginia heads into an election season with the governor, lieutenant governor, attorney general and all 100 House seats on the ballot.
The session format will bear many resemblances to the special session held last summer and fall. Senators will gather at the Science Museum of Virginia so they can have more space between the 39 of them, while the members of the House will meet virtually.
The Senate will have one fewer member after Sen. Ben Chafin, R-Russell, died at the beginning of the month from complications from COVID-19, reducing the voice of Southwest Virginia.
"We are down a senator, which puts us down a friend and colleague," said Del. Israel O'Quinn, R-Washington. "It's hard enough when there are so few of us to begin with, and to only have one member in the Senate now, that in and of itself has made session preparation difficult."
The seat is not expected to be filled during the regular session, and it's unclear if the governor plans to call for a special election prior to legislative boundaries being drawn in the redistricting process, which could alter the borders of the district that current spans from the New River Valley to Southwest Virginia. Maps likely will not be complete until sometime in April.
"Losing Ben Chafin has been crushing blow for a lot of people," Sen. Creigh Deeds, D-Bath, said. "We've got to figure out how to keep people healthy."
Senators said they felt like adequate safety measures are in place, like wearing masks, to retain the invaluable experience of meeting in person to govern more effectively.
"The legislative process is real people representing the interests and concerns of 8.5 million real people," said Sen. David Suetterlein, R-Roanoke County. "The personal nature of the legislative process is incredibly important, and the Senate clerk's office and others have done a great job providing a bipartisan space to approximately 75 people with serious protocols followed."
The overriding theme of the session will remain the same as it has been since last spring: How to keep Virginians healthy and support the economy as COVID-19 cases continue to rise.
Much of that will come through the budget. Gov. Ralph Northam's budget proposal includes $90 million for coronavirus vaccines and $230 million in spending directly related to the virus. There are proposals to put more money toward housing issues and rent and mortgage relief as well as unemployment assistance.
School leaders are pushing for the legislature to continue to keep a measure in place that ensures that no school division receives less state funding because of a drop in enrollment numbers used to calculate that funding. Schools have dealt with a decline in enrollment as some parents transitioned their children out of public schools and into alternative learning environments. However, schools faced additional costs to grapple with virtual learning and safely holding in-person instruction.
"We don't want our schools to be adversely impacted during this unprecedented time," Del. Sam Rasoul, D-Roanoke, said.
Del. Joe McNamara, R-Roanoke County, is introducing a bill that would make certain the exclusion of forgiven Paycheck Protection Program loan amounts from gross income for Virginia income tax purposes. That exclusion is available for federal income taxes.
"I think that's critically important to businesses that are trying to recover," said McNamara, a certified public accountant. (McNamara, who owns two ice cream shops, did not apply for a PPP loan.)
Western Virginia priorities
Issues that the Western Virginia delegation is focused on include broadband expansion and extending Amtrak services to the New River Valley.
Northam wants to have $50 million in the Virginia Telecommunications Initiative, one of the state's primary mechanisms to expand broadband to areas where there is no internet. Currently, a local government has to partner with a private sector internet service provider to bring service to that community. Members of the Roanoke Valley and New River Valley delegations are backing a proposal to allow municipal broadband authorities, like the Roanoke Valley Broadband Authority, to compete for these funds.
"The private industry is not cutting it right now," Rasoul said.
McNamara, who has been supportive of municipal broadband for years, said he doesn't agree with the viewpoint that the program could be "diluted" by allowing the municipal authorities to participate. The telecommunication industry had lobbied against an attempt last year to allow the authorities to apply for VATI funds.
"I think there are some legislators getting their ear turned and bent through some industry folks," McNamara said.
Northam wants $50 million in the budget to support extending Amtrak passenger rail service to the New River Valley and add a second train out of the Roanoke stop.
"It would benefit us to be able to have that second train here in the Roanoke valley, and we look forward to having additional service as we've seen this has been a highly profitable line for Amtrak," Rasoul said.
Discussions about extending Amtrak are still ongoing, but Sen. John Edwards, D-Roanoke, and Del. Chris Hurst, D-Montgomery, are sponsoring legislation to create a passenger rail station authority in the New River Valley for multiple localities to partner in creating and maintaining a train station.
In far Southwest Virginia, the delegation is prepared to fend off some potential proposals from Democrats.
The General Assembly's oversight commission recently recommended eliminating Virginia's coal mine tax credits, and O'Quinn said that's something the delegation is prepared to defend as the credits support metallurgical coal, a type of coal used in the production of steel.
The coal tax credits have been a topic of debate in recent years, and there have been efforts in the past to get rid of them. The state has spent $225 million between 2010 and 2018, but a Joint Legislative Audit and Review Commission found negligible economic benefits in spending and returns in revenue.
The commission also recently put out a critical report of the Tobacco Region Revitalization Commission, highlighting projects funded through the commission not meeting goals like job creation and wages. The commission was created two decades ago to spend Virginia's portion of the national tobacco settlement, and it doles out money for projects designed to benefit 41 economically depressed localities in Southwest and Southside Virginia.
Southwest lawmakers are anticipating legislation such as withdrawing money from the commission's coffers to put toward projects outside the footprint it serves.
"The tobacco commission's footprint was drawn the way it was for a reason," O'Quinn said. "Those were localities that were producing tobacco, and that money was earned and subsequently lost. To make a raw power grab for that money has nothing to do with politics and everything to do with common decency."
Big issues, short session
In even-numbered years, the legislature convenes for 60 days, and an odd-numbered years, it meets for 30 days. Typically, the legislature extends the shorter session to 46 days, but Republican leaders said they will not give Democrats the necessary two-thirds vote to do that.
It's unclear if that line will hold, and Northam on Friday told the Richmond Times-Dispatch he will take steps to extend the legislative session as necessary. Several Republicans have said Democrats have contacted them about breaking from or leaning on party leadership to extend the session. Democrats and some Republicans said they don't think blocking the extension of the session will have the desired effect that Republicans leaders seek of limiting bills the Democrats want to pass. Northam has the ability to bring the legislature back for a special session.
Democrats have some big issues they'd like to tackle during the session. Rasoul is planning to introduce a version of a Green New Deal, which he has been pushing for a couple years.
Democrats want to address voting, with proposals including repealing the witness signature requirement for absentee ballots and lifting the restrictions on qualifications to vote for people who have been convicted of a felony or adjudicated mentally incompetent.
One of the most talked-about topics is legalizing recreational marijuana. The most difficult part of legalizing marijuana is setting up the regulatory and licensing structure, and Rasoul did not expect that could be sorted out during a short session.
"The majority of Americans live in states where marijuana is legal in some form," Deeds said. "Legalizing recreational marijuana won't be done overnight, but I expect that if something were to pass this session, it'll be several years from legalization."
The legislature last year passed a batch of police reform measures, so this session legislators want to focus on criminal justice reform.
Edwards, a defense attorney and former federal prosecutor, is part of a push to eliminate mandatory minimums from the state code.
"Mandatory minimums remove flexibility of judges to use their discretion in individual cases to determine an appropriate form of justice based on the individuals and the case," Edwards said.
Edwards said he's also growing more optimistic that the legislature will abolish the death penalty in Virginia, which has executed more than 1,400 people in its 413-year history — more than any other state. Edwards said there are a handful of Republicans who have indicated they may support voting to end executions in Virginia. Sen. Bill Stanley, R-Franklin, is expected to sign on to a bill.
Republicans will continue to push transparency reforms to the Virginia Parole Board, of which Roanoke Mayor Sherman Lea is a member. Northam wants to put money toward improving proper notices to the victims and families of victims when an offender is being considered for release. Suetterlein is also bringing back his bill to require parole board members' votes be made public.
"The parole board has significant power over public safety and individual liberty decisions, and the people of Virginia should know who is making them," Suetterlein said.
Northam and Democrats also want to add four new judges to the 11-judge Virginia Court of Appeals to expand Virginians' right to appeal trial court decisions. Republicans have accused Democrats of trying the pack the court, which is currently filled with Republican appointees. Edwards quickly brushed off Republicans' complaints.
"They've been picking judges for 20 years," Edwards said.