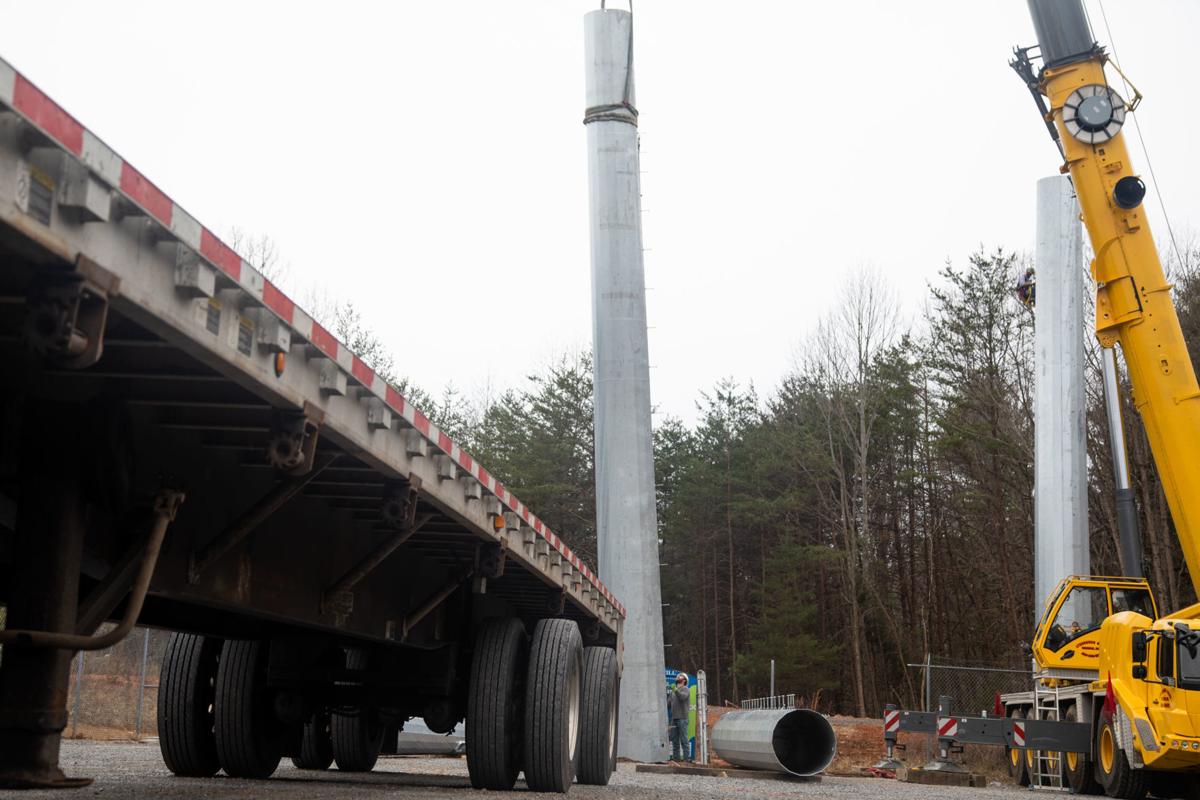 Southwest Virginia has received half of the most recent round of state funding aimed at expanding broadband infrastructure in hard-to-reach areas.
The biggest winner was the Mount Rogers region, which received $7.8 million for Point Broadband to extend its broadband network in Smyth, Washington and Wythe counties and the town of Damascus to serve 5,301 locations.
Gigabeam will receive nearly $920,000 to provide fixed wireless broadband to 1,292 locations in Montgomery County, and Briscnet will construct the same type of service to 1,996 spots in Franklin County using $1.1 million in state funds. Localities contribute matching funds.
The funding is through the Virginia Telecommunications Initiative, one of the primary mechanisms the commonwealth uses to reach unserved areas. The state created the program in 2016 to provide grants for last-mile broadband infrastructure, which is the part of the network that connects individual homes and businesses to the broader network.
Gov. Ralph Northam made expanding broadband a top priority for his term, but closing the gap between those who have internet and those who don't has taken on more urgency in the past year since the coronavirus forced workers out of jobs and students out of classrooms. Internet service has become essential to participate in daily life.
The state ramped up funding to the initiative, from $1 million in 2017 to $50 million this year. The awards announced Thursday were the second round of funding for this year.
"Quality broadband service is key to growing our economy, and learning, competing and succeeding in today's digital world," Northam said in a statement. "This funding will have an enormous impact on thousands on unserved Virginians and bring us closer to our goal of every community in our commonwealth having access to high-speed internet."
In total, this most recent round of funding will support 11 projects to connect more than 13,400 households, businesses and other institutions to high-speed internet across the commonwealth.
The state and federal governments have been pumping money into closing the digital divide, a problem that is particularly pronounced in rural areas where internet options are limited and it's expensive for internet service providers to run cable to certain homes.
This month, President Joe Biden signed the $1.9 trillion American Rescue Plan, which includes $7 billion for the Federal Communications Commission to operate the Emergency Connectivity Fund that schools and libraries will use to help people get internet access at home. It also included an additional $10 billion in infrastructure spending that states can put toward improving broadband.
This may just be a preview to ambitious plans Democrats in Congress have to address digital inequalities keeping millions of Americans — including about 600,000 Virginians — offline during the pandemic.
U.S. Sen. Mark Warner, D-Va., joined fellow Senate Democrats in introducing two proposals to expand broadband. The most ambitious measure comes with a price tag of $94 billion, most of which would be put toward a federal program to build out broadband infrastructure in areas where residents don't have speedy service, with preference given to rural and tribal areas.
"The challenge of getting broadband deployed really has been that in many jurisdictions, the local incumbent provider, particularly as you get into more rural areas, has no incentive to provide that expanded coverage, but at the same time doesn't want a competitor to come in to provide that expanded coverage because at some point down the line it may be worthwhile to expand that coverage," Warner said Thursday. "If we had that approach in the 1930s with rural electrification, it would have been 50 years before every American household got electricity. We can't have that same model take place in broadband."
It would also set aside $6 billion to extend a program Congress recently established that provides a $50 monthly discount for internet plans for low-income Americans. Other pieces include authorizing funding for WiFi on school buses so students can stay connected, especially those in rural areas where longer bus rides are common, and directing the FCC to collect and publicize data on prices charged for broadband service.
Warner is also pushing a proposal to help libraries provide broadband hotspots to communities by creating a two-year pilot program where each state would get $2 million each year to purchase and distribute the devices in low-income and rural communities. Residents would be able to check them out from the library just like they would a book.