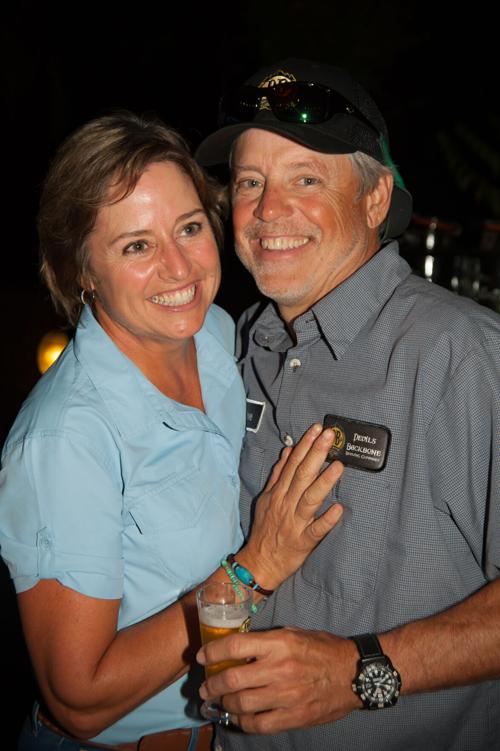 Steve Crandall, co-founder of Devils Backbone Brewing Company and a pioneer of Virginia's craft beverage industry, has died following a three-year battle with cancer, the Nelson County-based brewery announced Wednesday. He was 64.
Crandall was diagnosed with cancer in 2018. According to a statement from his wife and Devils Backbone co-founder Heidi Crandall, Steve Crandall always maintained hope through his treatment and surgeries.
"Steve was a loving husband, father, grandfather, community business leader, scout master, entrepreneur, custom home and commercial builder, and founder of Devils Backbone Brewing Company," Heidi Crandall said in the statement. "But this is just a tiny part of who Steve was."
Crandall's leadership and his efforts to lobby for legislation helped transform the brewery and the craft beverage industry into the juggernaut it is today.
In an email to the Nelson County Times, Director of Economic Development and Tourism Maureen Kelley said Crandall made many contributions as a member of the Nelson County Economic Development Authority. Devils Backbone was the first location of the Virginia Craft Brewers Guild, she said.
"Steve's leadership in the County leaves a lasting legacy in so many realms. His dedication to his family was fierce. His gifts of time and talent to the Boy Scouts and so many other community organizations will be long-remembered, Kelley said in an email. "In short, he was a force of nature, he was loved and he will be missed."
The Crandalls founded the multi-award winning brewery in 2008 after they were inspired by a German beer they tasted while on vacation in 1991. Following the success of the company's initial brewpub, Basecamp Brewpub & Meadows in Nelson County, Devils Backbone expanded to Lexington where it opened its Outpost Brewery and Tap Room in 2011.
Beer giant Anheuser-Busch acquired Devils Backbone in 2016.
Marcelo Michaelis, president of Anheuser-Busch's Brewers Collective said in a statement he was "deeply saddened" by Crandall's death late Sunday.
"He was a key part of our craft leadership team since 2016, and many of us have been lucky enough to interact with Steve and experience his vision, which lives on through his amazing brewery, its people, and the natural beauty of his beloved Virginia," Michaelis said.
In honor of Crandall's legacy, Anheuser-Busch will be making an initial donation of $30,000 in his name to the Virginia Department of Wildlife Resources.
A statement from Devils Backbone on Wednesday said in lieu of sympathy gestures, the family is asking donations be made to one of Crandall's favorite causes: