Demands that Liberty University open a truly independent investigation into accusations of systemic mishandling of sexual assault complaints hit a peak Thursday amid a flurry of press statements, an on-campus rally and a promise from President Jerry Prevo that the school's board would sign off on such a move immediately.
"It will be put into motion," at a board meeting Friday, Prevo told a group of about 200 gathered Thursday evening at the rally outside Williams Stadium.
"Our vision is to see where we need to make improvements. There will be a release of that investigation and I'm looking for help in this area because I'm new here, I don't have the background of it, and this investigative committee can help me get a good view of what's happened, what we need to do for the future and make Liberty University a safer place for all."
Friday's meeting, he said, will likely take up most of the day.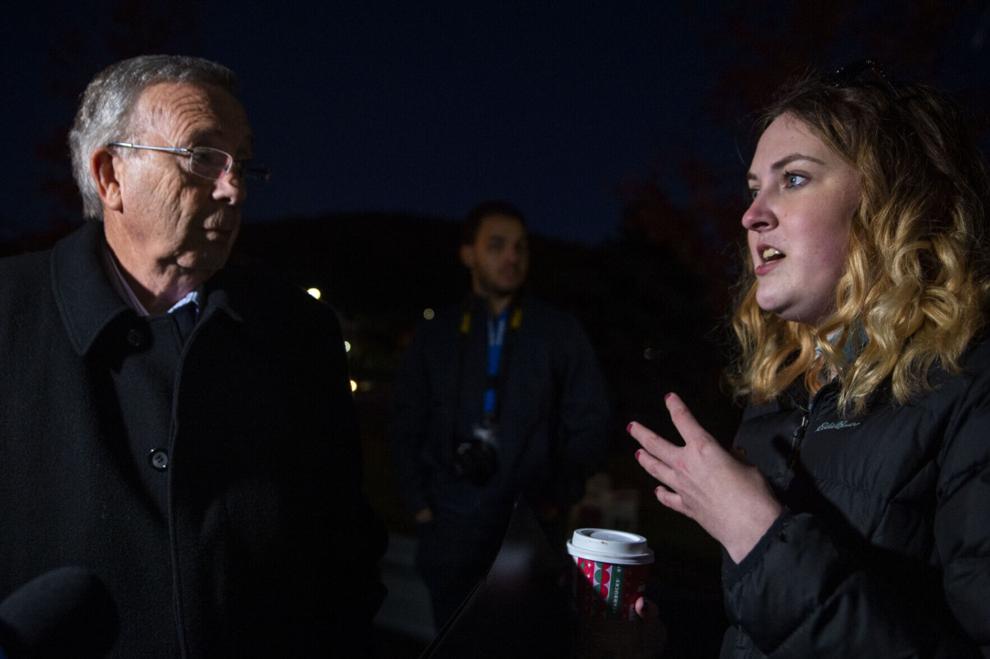 Through social media, private channels and a spate of recent lawsuits, dozens of people have come forward about their experiences, claiming their reports of sexual assault led to their own punishment under the school's code of conduct, were minimized by some authority they reported to or that they were too afraid of those potential consequences to speak up.
Manifesting in a 12-plaintiff lawsuit this past summer from anonymous women who were employees or students at Liberty — the "Jane Doe lawsuit" — those claims have snowballed and sparked discussion on broader "purity culture" among evangelical communities.
LU has been in negotiation talks with John Larkin, the attorney representing the Jane Does. Larkin said last week that nothing has been off the table during those talks, including focal points on policy, policing and procedural changes.
"Thus far, they are talking the talk," he said.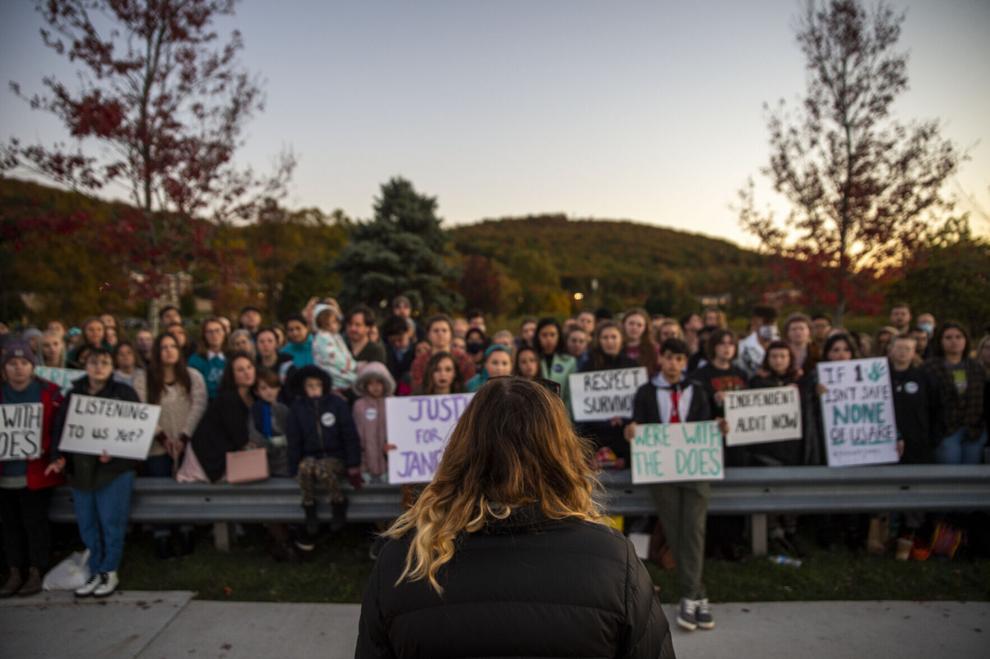 In the event "the case does not resolve amicably," Larkin wrote in a legal status report filed last month, he could end up filing a new complaint with as many as 10 more Jane Does. He's asked for a negotiation period through about mid-January.
Yet another lawsuit, filed last week by LU's ex-communications officer, Scott Lamb, piled onto the allegations and effectively turned up the volume of calls for action on campus. Both complaints accuse the university of violating Title IX discrimination law by mishandling the reports. 
Lamb's lawsuit claims he was fired in retaliation for speaking out on several issues, including Title IX, and is tied in large part to an investigation launched after the scandal-ridden resignation of former LU president Jerry Falwell Jr. That investigation has been kept private, and according to Dustin Wahl, an LU alumnus and co-founder of the alumni group Save71, was largely financial in nature.
Save71, which has called for greater integrity and transparency from the school, and Justice for Janes, a group of current LU students requesting measures specifically to combat sexual assault, brought a nationally recognized ally to campus on Thursday in Rachael Denhollander.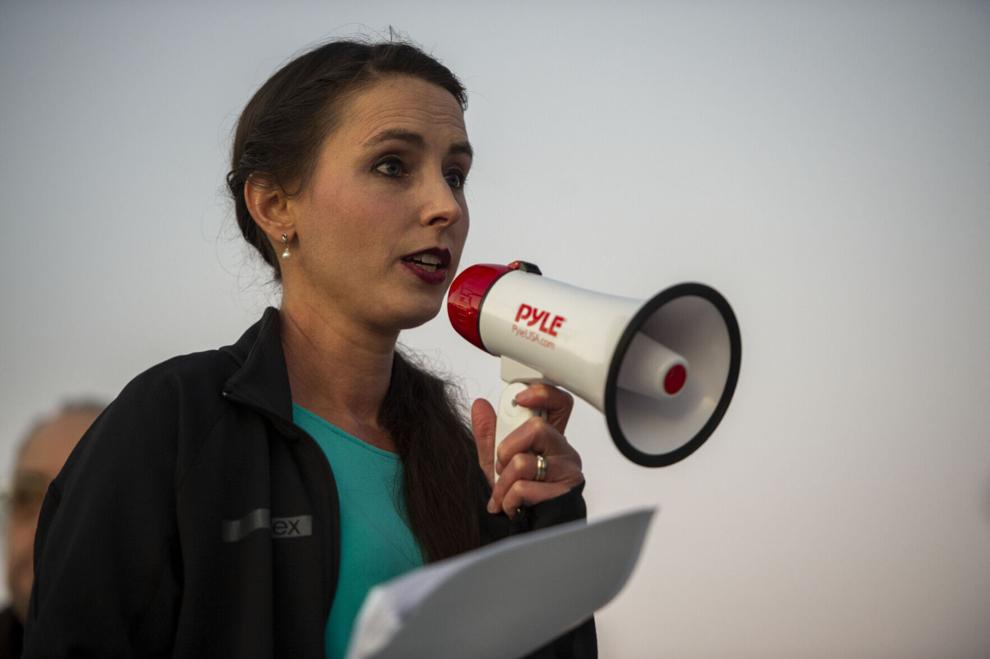 Denhollander was the first to come out with sexual assault allegations against Larry Nassar, formerly a doctor for the U.S. women's gymnastics team, which led to a tide of similar accusations and eventually landed Nassar with a life sentence. Also a practicing attorney, Denhollander has worked as a consultant on integrity matters and abuse.
She greeted news media Thursday afternoon in Lynchburg by saying she'd met with Prevo for a little more than an hour, where she floated potential routes to meet demands for better Title IX compliance and a campus culture that's more supportive of its students and espouses better Christian values. She said the meeting "seemed productive, and I hold a lot of hope for change."
"Accountability looks like an independent, third-party investigation by a qualified firm that can assess the culture of the university, the structure and the policies, and then produces a fully public report," she said. "This is the best way in which leadership can identify any breakdowns or failures and make change.
"You cannot fix what you have not accurately diagnosed," she continued. "And this also is the first step to restoring trust and to putting tangible, demonstrated actions behind the words that are being spoken."
Prevo spoke in support of Justice for Janes' goals at a campus convocation in early October, but members said his words haven't been backed by action.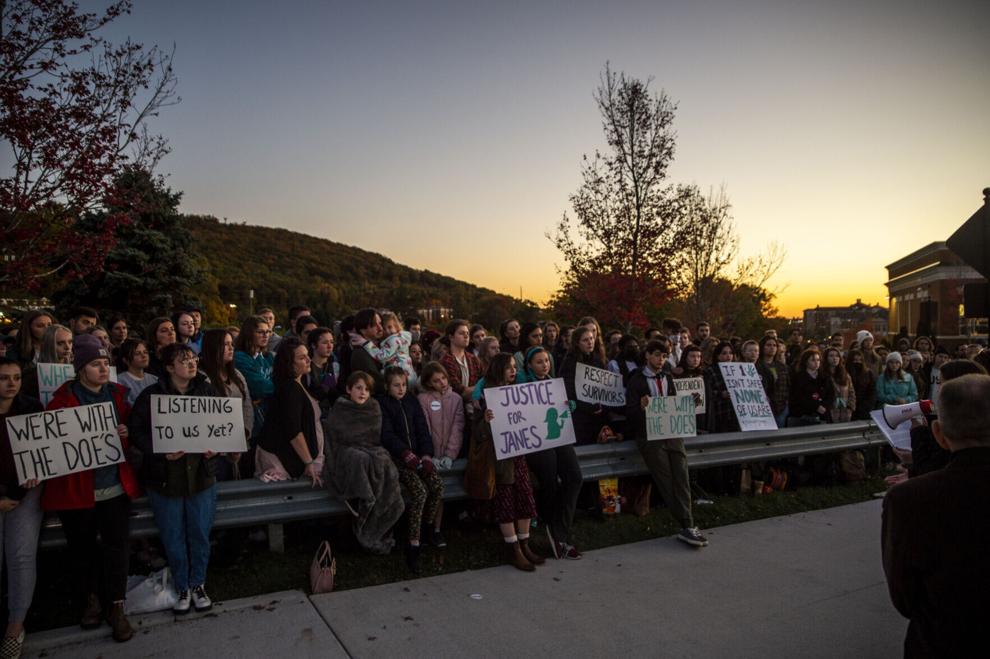 Lamb and Larkin both have separately said none of the Jane Does have been approached by LU representatives or related investigators, despite the women taking their stories to social media and news outlets. Lamb has detailed the process of LU procuring the entire record of one Jane Doe's assault and providing it to her, but described it as an uphill battle with LU officials.
"Until we see actual action to give a voice to these Jane Does, we're taking [Prevo's] words with a grain of salt," said Justice for Janes group member and spokesperson Josie Young, a senior at the university, in an interview last week.
Prevo vowed to fill one of the group's requests on Wednesday in announcing that 12 blue light emergency boxes would be installed on campus, accompanied by close to 1,000 security cameras. Save71's Wahl said Thursday that the student government association has been consistently asking for blue light emergency boxes since at least 2013.
Wahl, Denhollander and Justice for Janes member Hailey Wilkinson addressed the shivering group amassed on a tiny section of public land amid Liberty's campus Thursday evening, having been directed by officials to hold the rally there. Several members of the crowd bore supportive signs, and the spectacle slowed traffic for the onlookers.
"Trustees, leadership: if your response to sexual assault is Christian, it ought to be better," Denhollander said. "Your repentance ought to be better, your pursuit of justice ought to be better."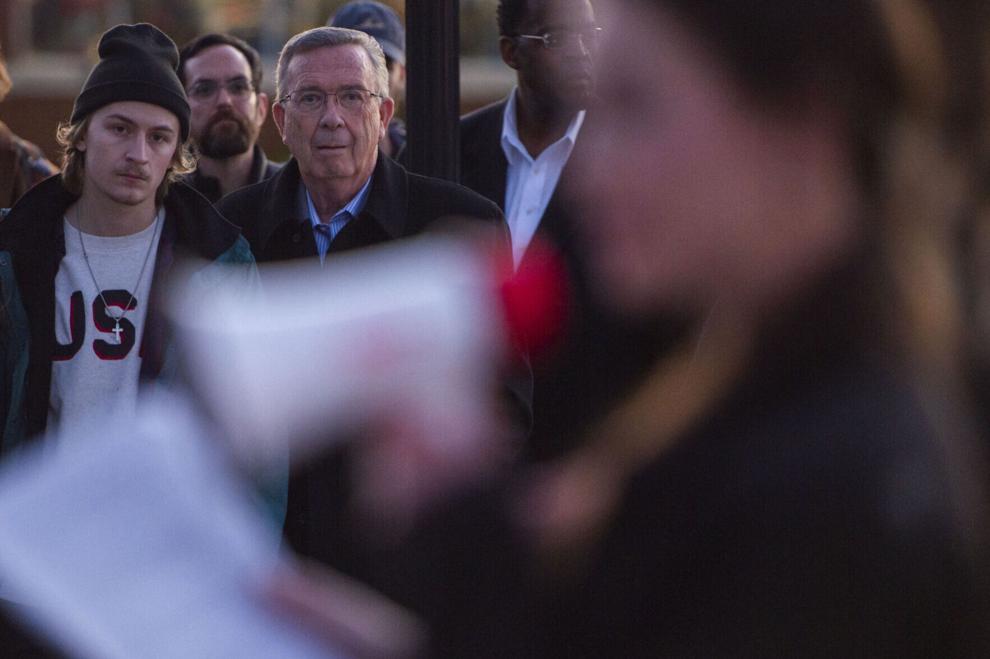 Prevo quietly joined the group for the rally and didn't address them en masse, but talked to students and gave interviews after the speakers and prayers had finished. 
Responding directly to Young and Wahl, Prevo said Denhollander had recommended certain firms to conduct the Title IX audit and agreed with Wahl in wanting the entire process to be transparent.
More rallies are scheduled around the board meeting on Friday.