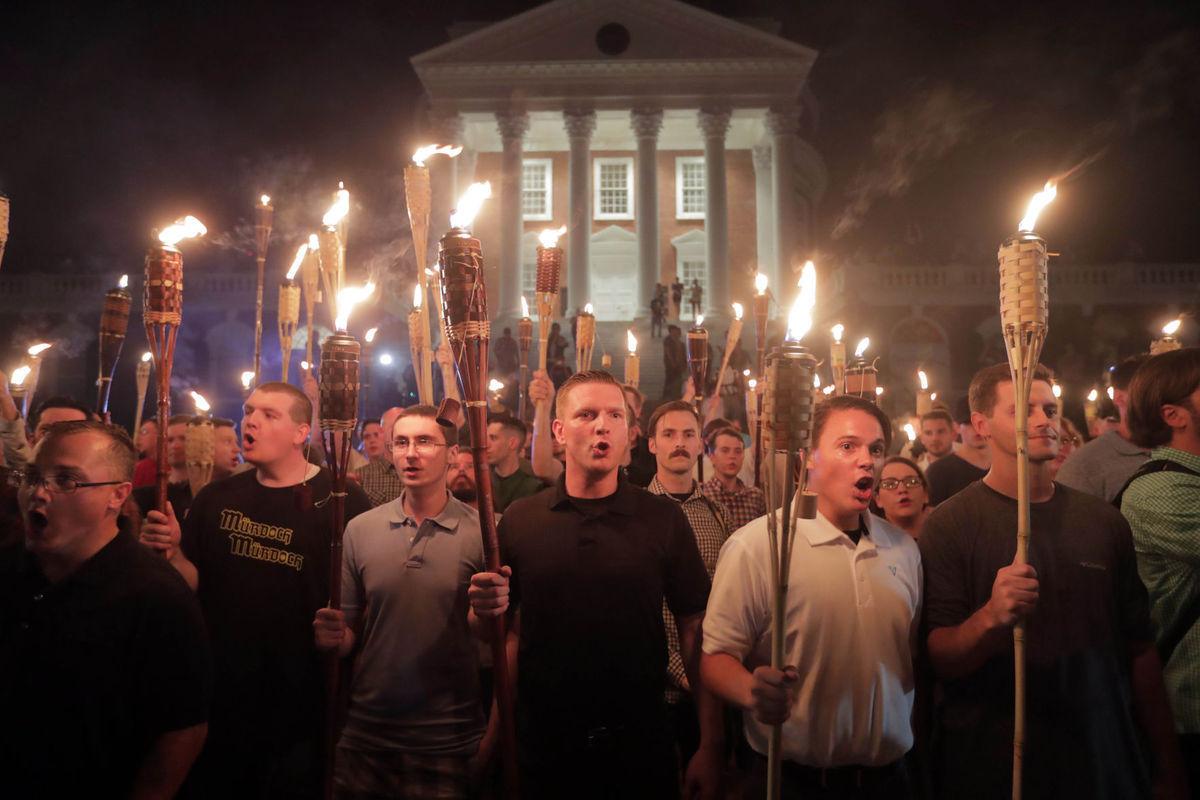 CHARLOTTESVILLE — More than a dozen white supremacist individuals and groups conspired to come to Charlottesville and commit racially motivated violence, a jury affirmed Tuesday, ordering the rally lawsuit defendants to pay millions in punitive damages.
The verdict wrapped a nearly monthlong trial and yearslong lawsuit for the time being, but it left the case open due to a jury deadlock on two claims. For three days the 11-person jury had been mulling over a litany of claims in the federal civil conspiracy lawsuit, ceding to a deadlock on two federal conspiracy counts.
Despite this deadlock, the jury did find that, per Virginia law, all the individual and corporate defendants had conspired to commit racially motivated violence and ordered them to pay $500,000 in punitive damages and each corporate defendant to pay $1 million.
In total, the jury found in favor of the plaintiffs on four of the six counts and ordered financial punishments and compensation totaling more than $25 million. 
Following the verdict, plaintiffs' counsel Roberta Kaplan said they considered it a victory and said the verdict sent a strong message.
"This verdict sends a clear message that this country does not tolerate racist and anti-Semitic violence and it will not go unanswered" she said.
Kaplan and her co-counsel Karen Dunn said they plan to retry the first two claims and are confident that a jury will rule in their favor.
The lawsuit was filed in October 2017, just two months after the deadly Unite the Right rally and preceding University of Virginia torch march that saw Charlottesville flooded with neo-Nazis and white supremacists. The Aug. 12, 2017, rally ultimately ended in bloodshed and terror as James Alex Fields Jr. drove his Dodge Challenger into a crowd of counterprotesters, killing Heather Heyer and injuring dozens. Fields is serving multiple life sentences in prison.
The lawsuit was a bid to hold organizers and key participants responsible for the violence of the weekend, according to previous statements from the plaintiffs sponsor, Integrity First For America. Named defendants include: Fields; Jason Kessler; Richard Spencer; Chris Cantwell; Matthew Heimbach; Matthew Parrott; Nathan Damigo; Elliott Kline; Jeff Schoep and others.
In a joint statement, the plaintiffs celebrated the jury's verdict which they said finally held defendants like Kessler, Spencer and Cantwell accountable for their actions.
"Our single greatest hope is that today's verdict will encourage others to feel safer raising our collective voices in the future to speak up for human dignity and against white supremacy," the statement reads.
After the verdict, Josh Smith, attorney for Heimbach, Parrott and the Traditionalist Worker Party, told members of the press he also considered the verdict a victory. Smith, who holds anti-Semitic views similar to those of his clients, was heckled by counterprotesters as he left the courthouse, who called him a "Holocaust denier" and told him to leave town. Smith rolled his eyes but declined to deny the accusations.
Smith argued that, per U.S. Supreme Court precedent, if punitive damages exceed compensatory damages then a defendant is not required to pay more than 10 times the compensatory damage figure. According to Smith, he intends to argue that this means his clients only owe $11 each, given that the jury ordered the defendants to pay $1 in compensatory damages to each plaintiff.
"I consider it a huge defeat [for the plaintiffs] who lost to some pro se defendants and solo practitioners," he said. "I think they underestimated their opponents."