CHARLOTTESVILLE — A Vermont man who was reported to be among the racist torch-bearing mob that marched the Grounds of the University of Virginia the night before the deadly Unite the Right rally in Charlottesville nearly six years ago has been indicted.
The April 3 indictment of 34-year-old Ryan Roy of Enosburg Falls was unsealed earlier this month by Albemarle Circuit Judge Cheryl Higgins. It brings the total number of recently unsealed indictments against the marchers to five.
Like the others before him, he has been charged with burning an object to intimidate, a felony offense.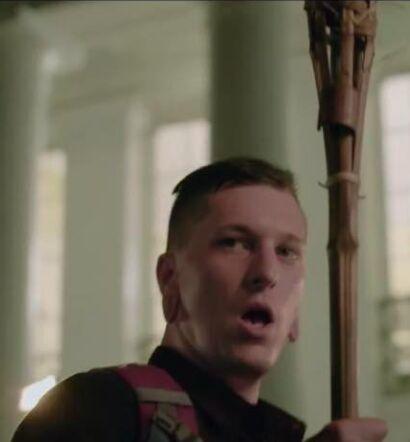 Unlike the others, Roy was released on bail. That move followed a May 9 hearing before Higgins, who ordered him to stay away from the university, the scene of the Aug. 11, 2017, march which culminated in a confrontation between marchers and student counterprotesters at the statue of Thomas Jefferson in front of the school's Rotunda.
"Defendant is allowed to return to his home in Vermont, but must remain in Vermont unless traveling to or from Virginia for this charge," reads his bail recognizance form at the courthouse.
After Roy cited public assistance as the totality of his income, Higgins pronounced him to be indigent and appointed the Office of the Public Defender to represent him.
At least three other men — Dallas Medina of Ravenna, Ohio; Tyler Bradley Dykes of Bluffton, South Carolina; and William McAffe Williams of Nacona, Texas — face similar charges. A conviction could bring a five-year jail sentence.
In a law dating back to the cross burnings of the Jim Crow era of racial terror, Virginia criminalized the use of flames to racially intimidate. In prior hearings, a prosecutor has emphasized less the march across the UVa Lawn, which included racist chants, and more the ensuing encirclement and fighting around the statue of Jefferson.
One of the indicted men, Will Zachary Smith of Nacona, Texas, accepted a plea deal earlier this month and has been freed in advance of his sentencing, according to Albemarle court records.
Besides Roy, Medina is the only one to have been released on a preadjudication bail. Dykes and Williams were denied bail by Judge Claude Worrell and remain at the Albemarle-Charlottesville Regional Jail.
Unlike the other men, Roy was never jailed locally. His next hearing is slated for June 5.