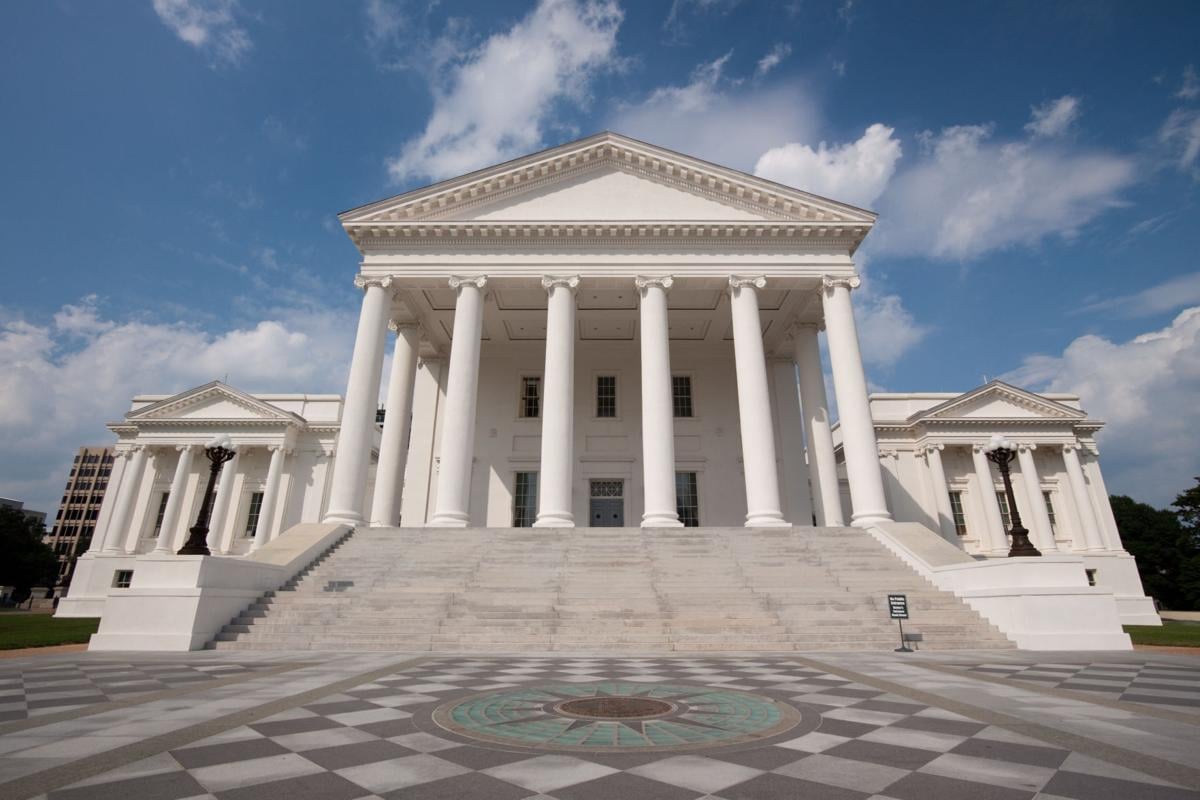 Today, Virginia voters go to the polls. And by tonight, we may or may not know who the commonwealth's next governor will be. The final few polls put the race between Republican Glenn Youngkin and Democrat Terry McAuliffe in a dead heat. But Youngkin appears to have momentum on his side.
Whichever way it goes, there's a strong likelihood the outcome is going to be as orderly and peaceable as it was in 73 previous Virginia gubernatorial races, or other close statewide elections.
Probably the closest was the 2005 campaign for Virginia attorney general between two state lawmakers, Republican Bob McDonnell and Democrat Creigh Deeds. That race wasn't decided until late December 2005. After a recount, McDonnell was certified victor by 360 votes out of 1.94 million cast.
Some sixteen years later, will a tight race for governor end so quietly, with little to no controversy? Or will the losing side act more like the losers of the 2020 presidential election did?
Last week I put those questions to two longtime observers of Virginia politics.
One's Larry Sabato, a University of Virginia professor and director of its Center for Politics. The other is Bob Holsworth, founding director of Virginia Commonwealth University's Center for Public Policy — he still sits on VCU's Board of Visitors.
Both said they doubted the governor's race in Virginia would wind up in the kind of anarchy that occurred in Washington in January. But they also each hedged those bets just a bit.
Sabato characterized it as "unthinkable until recently." The difference between this election and past ones, Holsworth noted, is, "We now have a majority of Republicans who believe the (presidential) election was stolen."
"I've followed Virginia elections since the 1960s," Sabato said. "Our system is safe, secure, and highly professional. That won't stop extreme partisans from protesting if they don't like any result.
"But let's hope that Virginia won't feature a state-level January 6th if there's a photo-finish. This was unthinkable until recently. Now we have to take steps to prevent it should a controversial recount occur."
There are a number of differences between an American presidential election and the race for Virginia's governor. Perhaps the biggest difference is that Virginia's governor is elected directly by statewide popular vote.
Presidential elections are the result of at least 50 indirect statewide elections. All but two states give all their electoral votes to whichever candidate prevails in the statewide popularity contest. That can easily distort the outcome and make the election appear more or less lopsided than the popular vote.
Each state also has different rules for voting, for administering elections, for counting votes and for election challenges. That was a mess in 2020 but it won't happen in Virginia's counties and cities with this election. That's because every voter, registrar and local Electoral Board will be operating under the same rules.
And "Virginia has some real clear rules about close elections," Holsworth said.
One of those concerns recounts. If the margin between the losing candidate and the winning candidate is 1% or less, the losing candidate can call for a recount. If the margin is 0.5% or less, Virginia taxpayers pay the recount costs; otherwise the requesting candidate pays.
Before a recount happens, the votes are counted by election workers, then certified by each locality's Electoral Boards. Each has three appointees. Two are from the same party as the current governor, and one is from the other party. The boards closely monitor and certify the counts in each locality, and Holsworth said they're pretty good at that job.
"The notion that somehow fraud is going to occur without Electoral Board members noticing is beyond the pale," Holsworth said.
But some Virginia politicians have already indicted election administration in Virginia. One is Sen. Amanda Chase, R-Chesterfield, who went to Arizona to observe its bizarre presidential election audit early this year.
Meanwhile, at least national talk radio show host — Mark Levin — has already declared McAuliffe is trying to steal the election. That was Levin's pronouncement after he learned that the McAuliffe campaign had hired Marc Elias, a high profile elections attorney who represented Hillary Clinton's campaign in 2016. (Nobody has made a case she stole any votes in that election.)
Holsworth said if the election is exceedingly close, "Youngkin will be pressed by his base … he will definitely hear from [Donald] Trump and his base," about contesting the outcome. And if the spread falls between 0.5% and 1%, Youngkin will have to foot the bill for that recount.
That's usually the end of the line for losing politicians, Holsworth added, because statewide recounts aren't inexpensive. But Youngkin is supposedly worth more than $400 million, so his campaign could afford it if he wanted to.
If a recount went against Youngkin, "he has too many connections in the state to try to make that case" for fraud, Holsworth said. Youngkin wouldn't risk burning those bridges without serious evidence something was amiss. Besides that, Youngkin has pledged that he won't automatically refuse to concede if he loses the election.
Trump, as we know now, felt no such obligation last year.
Before the election, Trump pointedly refused to say he'd accept the results. After the election, he declared victory before all the votes were counted. Next he cried election fraud, and his campaign and its supporters filed dozens of ersatz lawsuits.
After every one of those failed, the president urged his supporters to come to Washington, D.C., on Jan. 6, where, at a rally labeled "Stop the Steal," he exhorted his supporters to march on the Capitol. They invaded and ransacked it, which cost at least five lives.
And even after authorities put down the rebellion, and began prosecuting hundreds of insurrectionists, cries of presidential "election fraud" have persisted.
Meanwhile, Trump hasn't conceded the election from last year. He's still claiming he won, but it was stolen. He put it in writing, in the Wall Street Journal last week.
All of the above has greatly eroded faith in our election system. One national poll of 2,119 American adults in September found that a majority (51%) agreed the possibility of a near-future election being overturned "because their party did not win" is somewhat or very likely.
Could that happen in Virginia?
"It would be really troubling and problematic if Virginia suddenly went the way some other states are moving," Holsworth said. "By and large, I think, Virginia runs its elections quite well."
We'll see if that estimation holds in the coming days and weeks.
Contact metro columnist
Dan Casey at 981-3423 or
Follow him on Twitter: