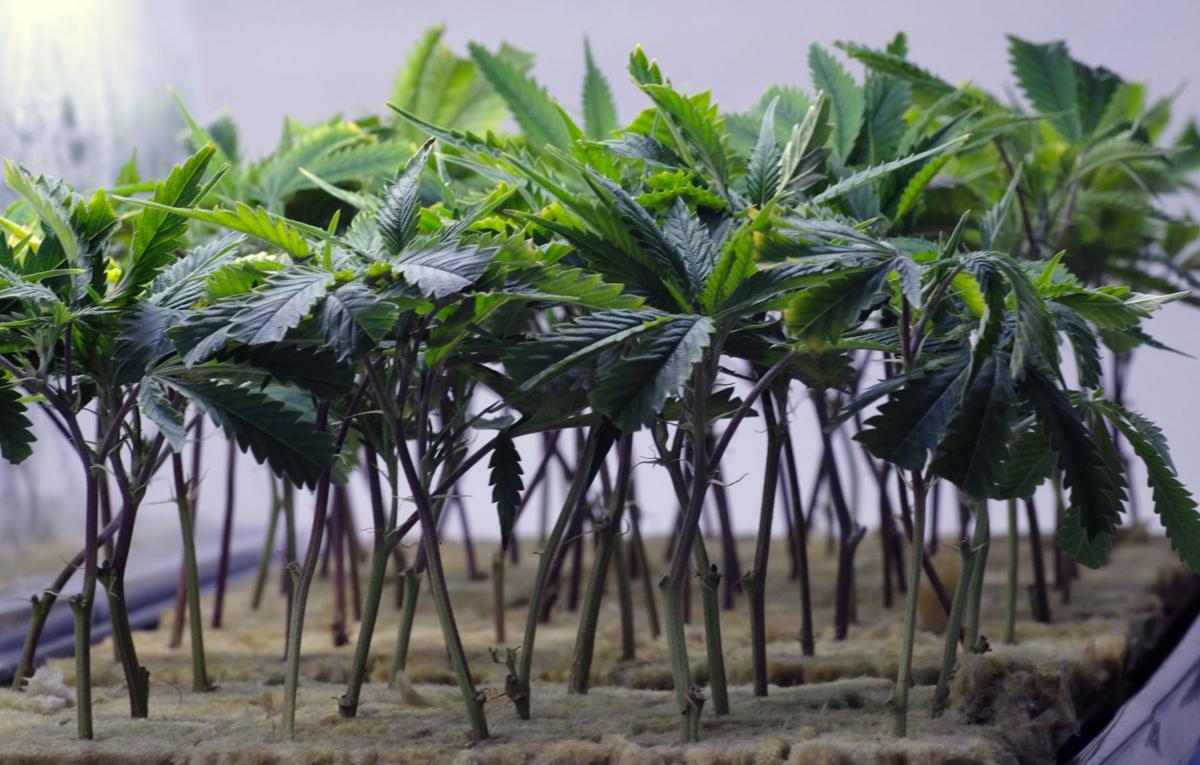 RICHMOND — Localities that do not wish to have marijuana retailers in their jurisdictions may be able to opt out via referendum, according to a recommendation from a Senate panel examining a proposal to legalize the drug in Virginia.
The panel's recommendation is a departure from the proposal crafted by Gov. Ralph Northam's administration, which would instead call for localities to opt in via a city ordinance.
Both avenues would still allow localities to reject legal marijuana retailers within their bounds if they wish. The Northam administration had argued that an opt-in process would promote public conversations about the economic benefits of legalizing sales, rather than drawbacks.
The legalization of marijuana and the creation of a regulated market for the drug are among Northam's top priorities during the legislature's annual winter gathering. The hefty proposal comes after years of advocacy by civil rights groups, who argue that the disparate enforcement of marijuana laws has harmed communities of color.
The proposal faces a long road ahead. This week, a coalition led by the group Smart Approaches to Marijuana launched a campaign opposing legalization of the drug in Virginia, arguing in favor of decriminalization, but opposing what they called an "addiction-for-profit industry."
The group includes the Virginia Sheriffs Association, the Virginia Association of Chiefs of Police, the Virginia Society of Addiction Medicine and others. Smart Approaches to Marijuana is a national group that has opposed the commercialization of marijuana in several states.
Marijuana legalization faced opposition from the three Republicans on the Senate subcommittee that took up the measure this week, but they nevertheless offered input.
House lawmakers have yet to weigh in on the proposal. The bill is scheduled to be heard for the first time on Friday by the House Courts of Justice panel.
Lawmakers on the Senate Rehabilitation and Social Services Subcommittee on Marijuana concluded Wednesday that an opt-in mechanism could prove cumbersome for localities, and could create an unnecessary patchwork of rules as all localities consider the issue.
"There's some concern that the net effect is, you'd have potential for social equity applicants in some communities that would not be able to participate in their markets," said the panel's chairman, Sen. Jeremy McPike, D-Prince William.
"Two, it would allow the illicit market to potentially thrive in certain areas. And three, you'd have the potential of towns within counties vote to allow, so you'd have densification pockets of retail and large surrounding areas with no retail."
The panel also will also recommend the creation of a new agency to oversee what would be the new, regulated marijuana market - rejecting a proposal from the Northam administration to fold the new entity into the Virginia Alcoholic Beverage Control Authority.
The panel's concerns hinge on the Virginia ABC's historic focus on law enforcement and public safety, rather than regulation.
"The business model is different enough to warrant its own agency,"  McPike said Wednesday. "And that's not a reflection of the innovative work that the ABC is doing."
Under the administration's plan marijuana sales would begin in a little less than two years, on Jan. 1, 2023. But, if the General Assembly opts for a new agency, that timeline would be delayed for a year.
The Senate panel agreed Wednesday that erecting a new agency to oversee the new marijuana market would delay legal sales by a year, to January 2024. The licensing program would launch in the summer of 2022, and licenses would go out a year later, in the summer of 2023.
A delay in sales, however, would not delay the proposed automatic expungement of marijuana related offenses from Virginians' criminal records.
The full Senate Rehabilitation and Social Services Panel will meet Friday to consider the legislation.
As with alcohol and tobacco, purchasers would have to be at least 21 years old and present valid photo identification. Sales would be limited to an ounce of marijuana, or 28 grams. Products would have to be packaged in child-safe packaging with warning labels. Regulation would limit advertising to discourage marketers from attracting interest among youth.
All sales would be taxed at an overall rate of around 30% — a 21% excise tax levied by the state, stacked on top of local sales taxes and an additional tax of up to 3% that localities could levy if they wish.
If the proposal becomes law, licenses would be issued to businesses hoping to grow, manufacture or sell the drug, including entities participating in a special licensing program meant to ease entry for people harmed by the disparate enforcement of marijuana laws.